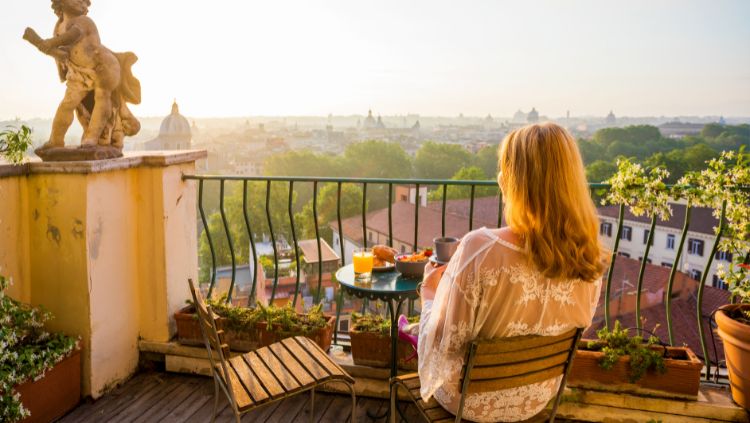 A few years ago, I decided to try something new: solo house sitting. I would travel to a new destination – and stay a while.
While I travel several times a year, the trips are generally of short duration. I was tired, stressed, feeling that I was not being very productive in my work, and needing some time alone, away from the distractions of home.
Suddenly, I noticed a Facebook post by friends I had not seen in several years. They were going to travel in Africa for a month, and were looking for suggestions for a house and dog sitter.
Hmmm…
Two months later, I found myself in a beautiful heritage home in Stratford, Ontario, with a canine roommate named Nell. While she was initially unsure of me, we became great friends. And while I was initially unsure of myself and how I would find a way into this fascinating, culturally-rich community, it couldn't have turned out better.
Since then, I have learned a lot more about the world of house sitting, much of it from Nat Smith and Jodie Burnham, creators of the International House Sitting Academy. House sitting can be a great way to find free accommodation as you travel, but it is not as straightforward as you might think. There is so much more to learn! If you're considering solo house sitting, you'll find the following tips valuable.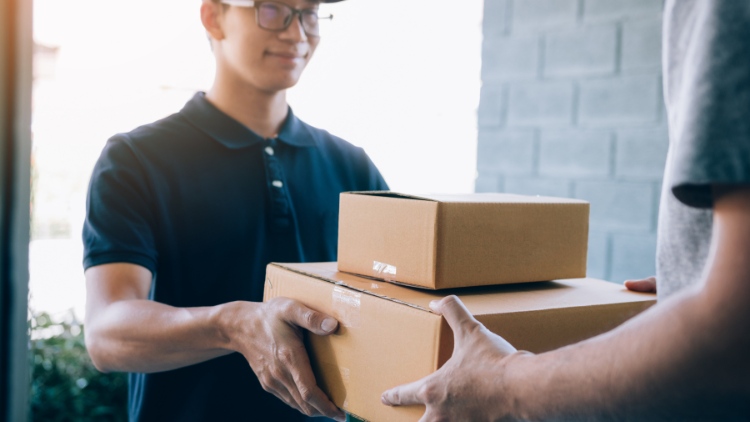 What Is House Sitting?
House sitting involves staying in a person's home so that it is lived in while they are away. You will likely also be expected to take care of small tasks like watering the plants and bringing in the mail or accepting deliveries. These days, it generally also includes taking care of pets of all kinds. It could even include cutting the lawn, or other more time-consuming tasks–it is all left up to the negotiation between the house sitter and the owner.
As a house sitter, you get a place to stay and as a homeowner you get someone to take care of your house, the mail, the garden, pets, or even farm animals while you're gone. But it's not just houses with yards that require sitters: there are plenty of apartments and condos all over the world that may come with fewer tasks, though most do include caring for pets.
Solo house sitting is a win-win:
For the traveler, it can be low-cost accommodation that connects you to locals.
For the homeowner, it reduces the worry of leaving your home empty as you travel.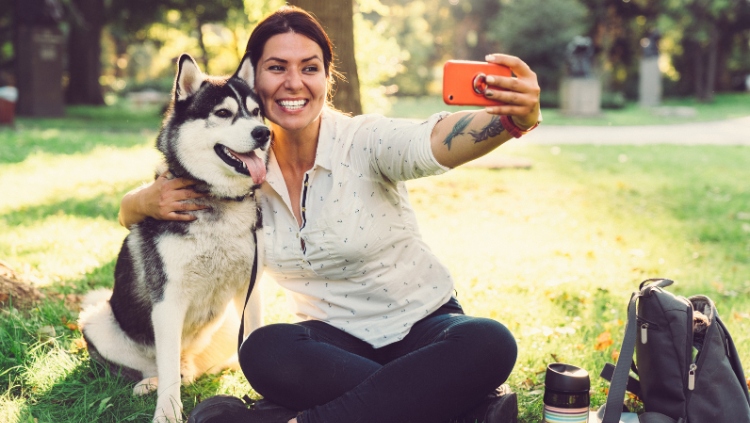 Tips for the Solo Sitter
I learned a number of things from my first solo house sitting adventure. Here are my tips for safe and successful house sitting. Remember that the most desirable house sitter is one who is responsible.
Sign up. You can sign up to most house sitting sites for free to browse but if you see an ad that you want to respond to, you'll have to pay to upgrade your account and make the connection.
Create your profile. Like most sites of this nature, you're going to want to be as transparent as possible while highlighting the reasons you should be selected as a responsible, reliable house sitter. Include your skills with pets, gardening, and the like. Focus on what you can do for the homeowner more than what you hope to find in a home. For step-by-step guidance on creating a killer profile, get the International House Sitting Academy program (scroll down for a huge discount).
The process of getting an assignment. It's really important for your reputation and your potential for the future that any assignments you take are successful. To this end, consider the following carefully:

Length of the assignment. Does it suit you?
Location of the home. Is the location a place you can stay for the duration of the assignment?
Will you be comfortable? Everyone looks for something different in a home. Will you be comfortable in the home that you're considering?
Responsibilities. Are you well-suited to performing the tasks that are requested by the homeowner?
Terms. Does the homeowner have certain restrictions that you're not comfortable with? For example, they may not want you to have any visitors in the home.

Meet the owner. The first meeting can be done over Zoom or, if you happen to be close enough, at a mutually convenient coffee shop. This is a chance to get to know the person. Before taking the assignment, do a home visit to ensure that it meets your expectations or ask for a tour via video call.
Insurance. The house owner's insurance will cover the house and their belongings but it will not cover your belongings. You should look into what your travel insurance covers and add additional coverage for your belongings, if necessary.
The house sitting agreement. Most house sitting sites will have an agreement template that you can modify for your specific purposes. It's important that authority, responsibilities, expectations, and liberties be very clear to both parties. The House Sitting Academy has lots of good advice around this.
Get instructions in advance. In my case, the homeowners were extremely well prepared and had created a manual that covered everything I needed to know about the house and the dog. Make sure to familiarize yourself with all of the information in advance and seek clarification for anything that is not entirely evident.
Arrive a day early

if the homeowners are agreeable, or set up a meeting sometime in advance to meet them and have them show you around. Questions may occur to you as you tour the property that wouldn't otherwise. It also provides an opportunity for them to show you little things that will make your life easier – how to fiddle with a finicky lock or where to find that oddly placed light switch.

Get contact information

for someone local to call in an emergency. What if something drastic happens and you suddenly have to return home? What if you lock yourself out?

This is especially important for solo house sitting.
Keep all emergency information in one place

for the duration of your stay, so that you don't have to go searching for it when you really need it quickly.

If caring for pets, clarify with the homeowners whether you are required to be with the pet every day, or if there is the possibility of occasionally accessing a back-up pet sitter. In my case, I needed to take a train to another city once a week to attend a class. The homeowners arranged for a neighbor to pick up and return the dog on those days.
Determine in advance the rules around having guests

. This is pretty straightforward. In my case, the homeowners didn't mind if I invited friends to stay with me, but I didn't feel entirely comfortable with it, so I kept it to an absolute minimum.

Research the area before you go

, so you will have some idea of the things you want to explore, and so you will have the ability to plan ahead for some events. I was very fortunate to arrive in town in time for a culinary festival. Stratford is also home to the world-famous Stratford Festival, which features stunning productions of Shakespearean plays, among others. Because I was (temporarily) a local and had lots of flexibility in my schedule, I was able to access very inexpensive, last-minute tickets. In one month, I was able to see The Merchant of Venice, Romeo and Juliet, Measure for Measure, and Taking Shakespeare. What a treat!

Visit the local tourism office

to find out about attractions, restaurants, and events taking place while you're in town. They can also provide you with a map of the area, which I found really useful in terms of understanding the layout of the city.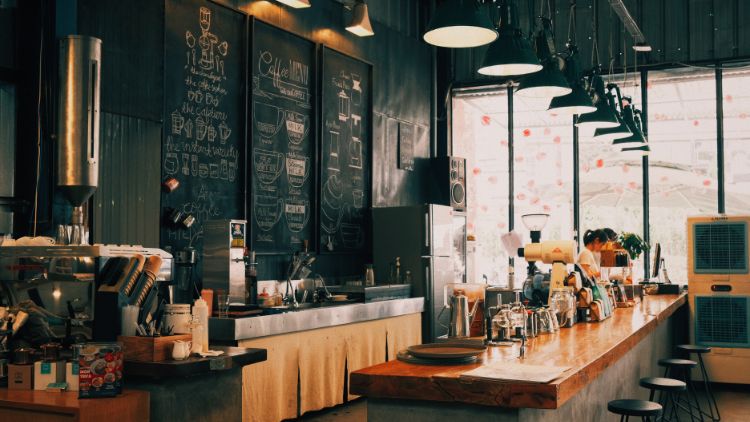 Hang out at coffee shops. I spend a lot of time in coffee shops when I'm on my home turf, so it's only natural that I do the same when I travel. It is easy to strike up a conversation with staff or other patrons, and people generally love to talk about their town. Find out what locals love about the area. I became a regular at an espresso bar within walking distance to the house, which, in addition to serving delicious Americanos, was always full of friendly customers and staff, and had a great view of the Avon River.
Send the homeowners an occasional email

if they have asked for it, or are able to receive it. I occasionally posted photos of their dog on Facebook so they could see that she was happy and well.

Meet the neighbors

. Have the homeowners introduce you, if possible. The most wonderfully helpful thing that the homeowners did for me was to arrange a dinner party before they left, so that some of their friends could meet me. This accomplished two things: it made me feel comfortable in the knowledge that there were people I could call upon if I needed anything, and for the homeowners, it meant that there was an added level of accountability for me, as now the people nearby knew who I was and why I was there.

Don't do anything you wouldn't want the homeowner to find out about

. This includes the obvious – don't turn their home into party central – and the less obvious – don't undo the work they have done in training their pets. I may have slipped a little on that last one. Although I followed her feeding and care routine to the letter, I may have allowed Nell to sleep at the foot of my bed a few times. Oops!

Always lock up when you go out, even for a little while, even if you don't do so at home, and even if the homeowners have told you it's not necessary. You would not want anything to go missing on your watch. Likewise, make sure that you understand well the security system or locking-up details before you find yourself alone in the home.
Be safe

. All of the same

principles of solo travel safety

apply to house sitting. By all means, get out and meet new people, but don't tell strangers exactly where you are staying, and don't invite new acquaintances to the home.

Take the dog to the spa

. If it's feasible, have the pet groomed before the owners return. Because there had been a lot of rain, and the dog and I had taken a lot of walks, she was not the snow-white fluff ball at the end of the month that she had been when I arrived. A quick trip to the doggie salon fixed that.

Re-stock the refrigerator

with the types of items that were in it when you arrived. Pick up at least enough food for the owners first meal when they return.
I would absolutely do this again. House sitting offers you the chance to truly live like a local as you travel. I made new friends, had interesting cultural experiences, enjoyed the companionship of a pet (something my normal lifestyle does not permit), explored a new destination in depth, and had plenty of time for contemplation.
The Key to Success
If you're new to house sitting, or want to learn how to get more and better house sitting opportunities, check out the International House Sitting Academy. Created by Nat Smith and Jodie Burnham, this is the most valuable, practical, and comprehensive program to ensure your success in the world of house sitting. These women know everything there is to know after well over a decade of continuous house sits, and they share it all in this program.
For a limited time, Nat and Jodie are offering readers of Solo Traveler a 50% discount. Get this incredible deal now with discount code: SOLO2023. Your solo house sitting adventures await!
How to Find House Sits
With gigs lasting from a few days to many months, just about anywhere in the world, you have many solo house sitting options. You will learn more about them and how to choose the right ones for you in the House Sitting Academy program. Here are some of the websites where you can find house sitting positions.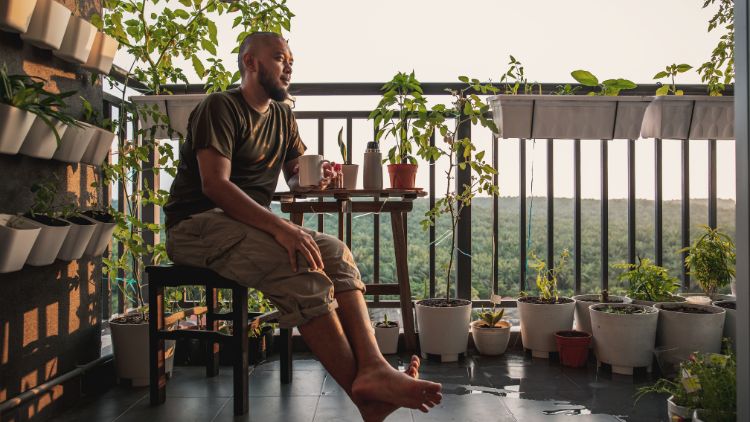 Tips for the Homeowner
If you plan to travel long term or if you have a pet that you'd like to be cared for in your home, getting a house sitter may be a great solution for you. However, getting a house sitter also means turning over your greatest asset to a stranger. You'll want to act with care. Here are your tips.
Signing up. Registering for a house sitting site is usually free for the person with the home. Your first step is to check out the various sites and sign up for the one that seems to suit your needs best.
How to find a house sitter. Post an ad on one of the sites, being very clear about what you want from the house sitter and what your home has to offer. Be a bit promotional about your home and about what's nearby.
Meet the house sitter. The first meeting can be done over Zoom or, if you happen to be close enough, at a mutually convenient coffee shop. This is a chance to get to know the person. The next step is to show them around your home. This, too, can be done by video call. If there is a pet or pets involved you may want to have the house sitter visit your home to meet them before final confirmation.
Insurance. Generally a home that is lived in is considered to be under less risk than one that is empty. In fact, most insurance companies require that a house be checked every 48 or 72 hours when you're away. That said, it is advisable that you contact your insurance company to ensure that you are properly insured with your house sitter there.
Provide documentation. You'll want to create a comprehensive guide to your home including who to contact in case of emergency, as well as everything a solo house sitter needs to know to operate everything in your home, and what to do if something breaks down.
The house sitting agreement. Most house sitting sites will have an agreement template that you can modify for your specific purposes. It's important that authority, responsibilities, expectations, and liberties be very clear to both parties.
Here's a checklist of things to do before you turn your home over to a house sitter.
Arrange for automatic payments for all expenses.
Arrange for a local representative to manage problems should they arise. This person should be able to authorize repairs to your home.
Divert your mail to a friend or family member if you'd like to have someone open your mail for you.
Arrange for someone to take care of regular details like checking to make sure that your mail is not accumulating, which it can do even if you have requested a redirect.
Talk to your neighbors. Give them the contact numbers for your local representative to call if they see something amiss.
Put away all personal belongings. This is a great time to purge things you don't really need.
Clean everything.
Take photos or, preferably, video of every detail of your home. Keep a copy and give the tenant and your local representative copies.
Make copies of the keys for yourself and two local representatives.
Give your representatives multiple ways to get in touch with you in case of an emergency.
Introduce your new tenant to a neighbor or two. This can be seen as you being helpful. In fact, it lets your tenant know that they have moved into a community that sees what is going on.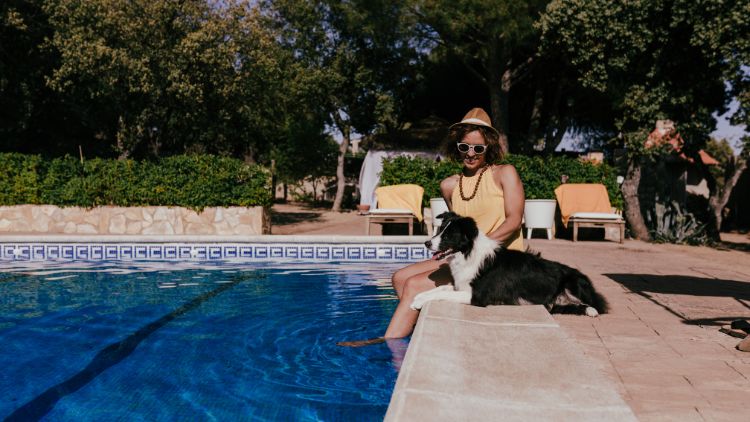 Now's the Time!
House sitting can be a wonderful opportunity for solo travelers, especially now, when the cost of accommodation is so high and many of us are looking for ways to travel more sustainably and slower. Do yourself a favor: save a lot of time and get it right by benefiting from the experience and guidance of THE experts in house sitting, Nat Smith and Jodie Burnham. Take advantage of this time-limited 50% discount on the International House Sitting Academy with our special Solo Traveler Discount Code: SOLO2023. You won't regret it when you're sitting on the balcony of your Paris flat or floating in the backyard pool at your Mexican house, or romping through the Irish countryside with your dogs!