What stops you from making your solo dream trip a real trip?
Dreaming about travel is one thing. Living travel is quite another. When we receive emails from people hesitant to act on their solo dream trip, we hear:
questions about whether they can handle themselves on a solo trip safely
concern about getting lost
worry about the planning stage and whether all the details will be covered
fear of being lonely
anxiety about eating alone in a restaurant
People raise a variety of different issues. What they are really asking is how to turn their travel dreams into travel reality. How to get up off the couch from watching travel shows to being out doing the travel themselves. How to go from what is called an armchair traveler to a real one.
Here are seven steps to get you from travel dreaming to living the travel dream.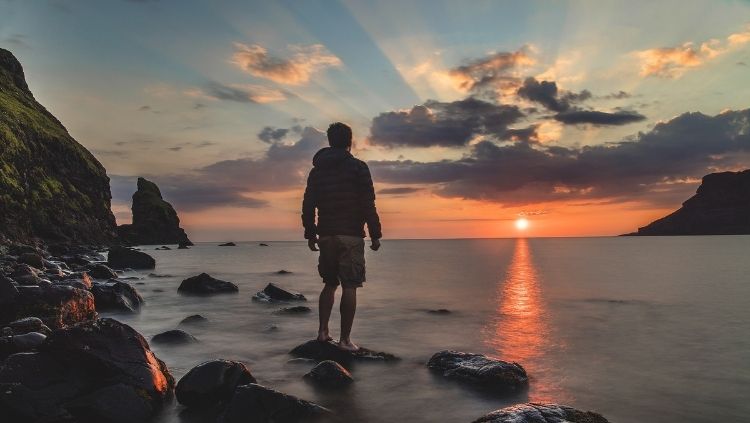 From Dream Trip to Real Trip
Of course, start by dreaming. This is important. Dream. Dream wildly. Don't think just in terms of a bucket list. Dream about the kind of travel you want to do. Solo travel? Yes, but what else? Food travel? Volunteer travel? Dream about how long you want to travel and how often. The bigger the dream the better your travels. Read:
Talk. Tell people about your solo dream trip, what you want to do, and why. The more you explain it to others the more real it will become to you. As you talk, you'll better understand why you must go and, having put it out into the world, there will be a bit of pressure to act. You can even ask people to help keep you on track to your dream. You can make yourself accountable to them for realizing your travel dreams.
Schedule. Carve out the time that you need. You may only need your regular vacation days or you may need a leave of absence. Be creative and you can negotiate what you require in life. (Oh, did I say life? Of course, I meant travel!) Read:
Save. We have all the information you'll need to save money for, on, and while traveling. Read:
Research. Expand your dream by reading the Destination section of Solo Traveler. Thanks to dozens of our readers, we have posts on hundreds of destinations – all recommended by solo travelers. You'll discover, through others, just how fantastic your trip will be. If you haven't already, join the Solo Travel Society, our Facebook community. You will be part of a group of more than 250,000 solo travelers around the world who ask questions and share tips, advice, and encouragement about travel every day.
Plan. Bare-bones logistics is all you really need (though I respect those who pull together more). You need to know how you'll get there, where you will stay the first night, and how you will manage your money. Beyond that, planning is all about your comfort level. Read:
Pack & Go. Always have your passport ready. Pack light to make things easier. Buy your plane/train tickets. Book your accommodation. Go. Read:
For more on making your solo dream trip a reality, consider joining the Solo Traveler Insiders.