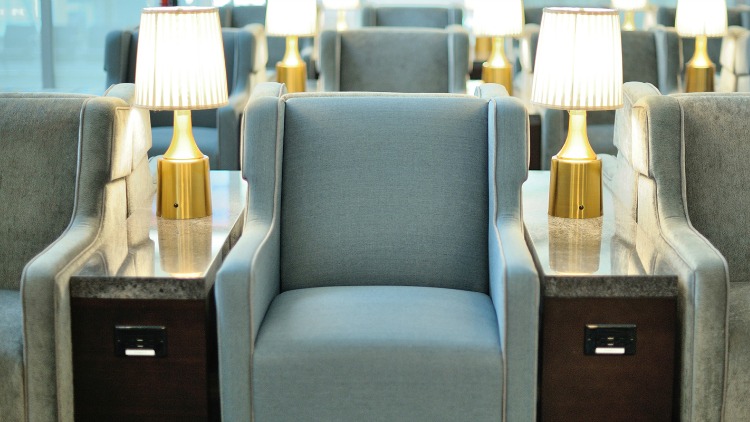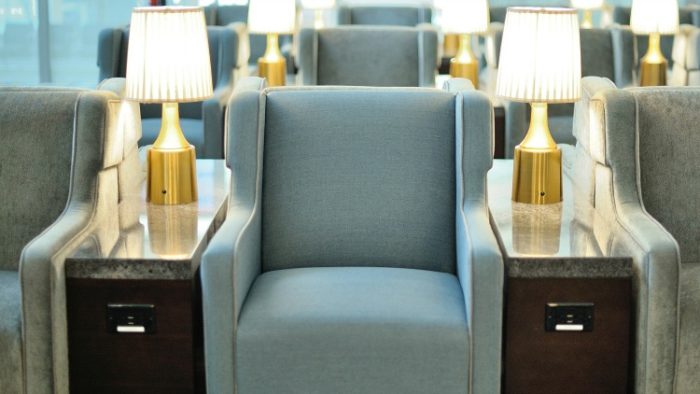 For the last number of years, I have bought a pass for an airport lounge, at least at my departure airport, for just about every trip I've taken.
Initially, it was because I wanted to see how the other half lives. After a couple of trips, I began to understand the benefits, savings, and convenience it can offer.
It's not just about luxury.
Lounges offer a comfortable, quieter place to sit while waiting for your boarding call. You can enjoy food and drink, get some work done if you need to, or relax and freshen up.
Historically, this kind of service was provided for business and first class passengers but eventually it became available to everyone. And when you consider the cost of airport food, it may be less expensive than you think.
Many airport lounges are temporarily closed at the moment, and those that are open are operating at reduced service levels. As things begin to slowly open up, let's look at the benefits that lounge access provides, some tips for getting it at a lower price, and what aspects are likely to change as we navigate the new normal of travel.
You may also want to read How to Get Through an Airport by Yourself and Feeling the Pinch? Solo Travelers Save Money at The Airport.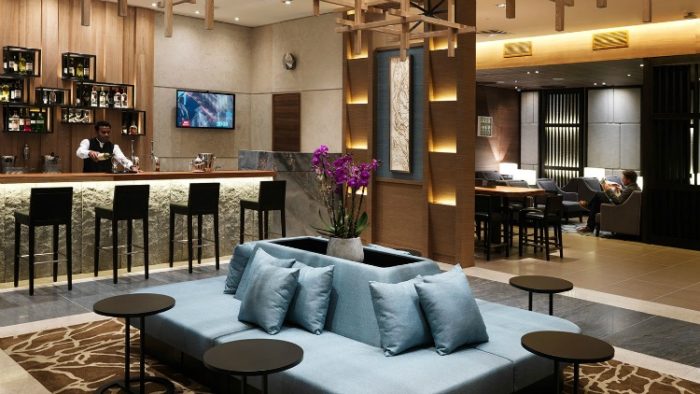 5 Airport Lounge Benefits
Airport lounges offer a number of benefits over sitting outside in the terminal and paying outrageous airport prices for, well, everything. Here are just a few:
Peace and (Relative) Quiet. Airport terminals are loud, from incessant announcements to crying babies to beeping carts, to partying travelers. It can add to any stress you might already be experiencing. Airport lounges tend to be much quieter. People are often reading or working on their laptops, eating or shutting their eyes for a few minutes. At a minimum, there are fewer people, fewer announcements, and guests tend to speak softly.
A Chance to Recharge Airport lounges are full of electrical outlets and charging stations, often located right at your seat. You can charge up all of your devices without sharing outlets or worrying about people tripping over cords. They usually have free, generally quite strong Wi-Fi as well.
Comfort. This is a big one. There are generally a variety of types of seating from tables and chairs designed for dining, desk spaces for working, comfortable upholstered chairs with side tables for reading, relaxing, maybe having a cocktail, and sometimes even lounge chairs for catching a bit of shut-eye. The washrooms are much nicer, roomier, and see less traffic than the ones in the terminal. Some of them even offer shower facilities.
Food and Drink. Food is frequently served buffet style, with hot and cold options, soups and salads, and desserts. There will generally be an open, self-serve bar area with both alcoholic and non-alcoholic options, often including a specialty coffee machine and snacks. The quality of the food varies from location to location, but it's always plentiful and all-inclusive.
Customer Service. If you need something or have a travel concern, the staff are there to help. They also know the airport inside and out, so they can tell you exactly how long it will take you to walk from the lounge to your departure gate, and will let you know if your departure will be delayed. I love this because I'd much rather sit in comfort in the lounge than be stuck in the crush of people waiting to board my flight.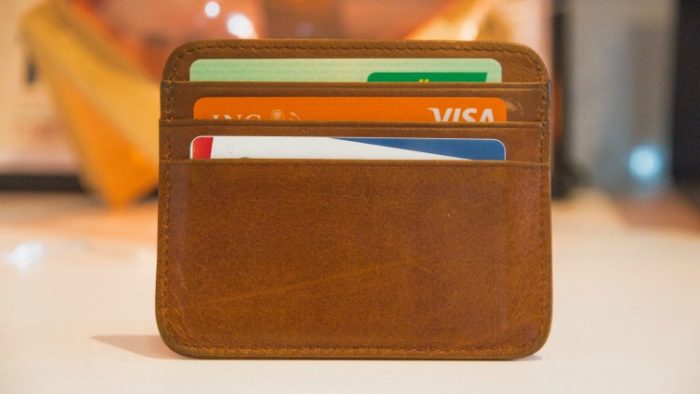 Tips for Saving Money on Access to Airport Lounges
Access to an airport lounge comes with a cost, to be sure. For me, that cost is worth it in terms of reducing stress, increasing comfort, and offering convenience. I also found I was spending more on food and drink in the airport than I was on lounge access, which comes with food and drink plus the additional benefits above. If you feel the expense is worth it to you, or maybe not quite, here are some ways to reduce your costs.
Credit Cards There are many premium credit cards that offer you different levels of lounge access. At the expensive end, the access is unlimited, but the fees, at least for me, are prohibitive. I don't have $700 to spend on a credit card. However, if you shop around, you can find some premium credit cards in the $100-150 annual fee range which include lounge memberships, several free airport lounge passes per year, and/or discounts on lounge visits. Here are links to analyses of a variety of credit cards, their fees and lounge benefits:
Third-party Airport Lounge Memberships If you travel a lot, Priority Pass gives you access to more than 1300 lounges around the world through its membership program. There are three tiers of membership starting at $89. This gives you discounted access rates of $32 per visit. For $269 you get 10 free lounge visits on top of the discounted rate and for $386 you get unlimited visits.
Pay-as-You-Go Lounges If you want access to a lounge occasionally, without making a commitment to a membership, Plaza Premium is a smaller network that gives you access to 170 locations in 23 countries. You pay only for the time you want to spend in a lounge. They offer hot food, beverages, showers in some locations, and concierge service just like a traditional lounge. The prices vary by location and you can purchase 2, 3, or 4-hour time blocks. You can also reserve your space in advance (from one hour to one year) and pay online. Depending on your airports and expected use, it may be worth buying yourself a gift card which has lower rates for 2, 5, or 10 visits.
Rewards Programs This can be a bit hit and miss and the offers change frequently, but some rewards programs allow you to exchange points for airport lounge passes or memberships or include a discount when showing your card at the entrance. You need to assess the value of the points versus the cost of paying for the lounge access. It may not always be a good deal, but sometimes it can surprise you. For instance, Janice found with one of her rewards programs, lounge access would cost 50% of the amount of points required for an entire flight, while one of my programs gave me a 20% discount without using any of my points at all. It's a pain, but it really pays to read the fine print.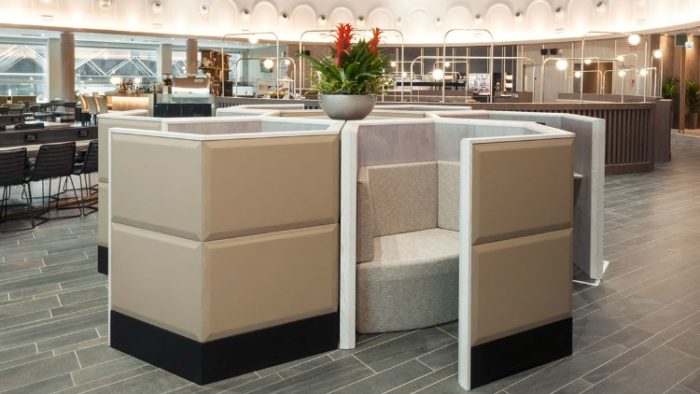 What's Likely to Change?
As with everything related to travel, things are going to change in the airport lounge business going forward. Here's what I expect to see as travel opens up again.
Food Service Self-serve buffets will be no more or will at least look very different. Some lounges may switch to just packaged snacks like potato chips, pretzels, and cookies. There may be options for picking up wrapped meals like salads or sandwiches. Higher end lounges may switch to serving people at their tables like at a restaurant.
Drink Service Likewise, I doubt that the free-flowing, help yourself bar will continue as it was. We may see more lounges staffed with bartenders to safely serve cocktails, or a move to limit offerings to single serve cans or bottles.
Magazines and Newspapers These will likely not be offered in hard copy due to the number of hands that would be touching them and the impossibility of keeping them sanitized. Expect a switch to lounges offering digital access to publications. On the upside, if you download them to your device using the lounge's Wi-Fi, you can read them later in your trip.
Reduced Capacity Lounges are likely to reduce the number of people who can be in the space at any one time in order to make room for social distancing. There will be a reorganization of seating, likely involving more options for single seats, which will be great for solo travelers. I hope that this reduced capacity does not mean that those of us who fly economy will be knocked out in favor of those in business or first class, but it may well involve a change in who gets access and how.
Heightened Sanitizing and Health Checks Frequently touched surfaces will be wiped down very frequently and hand sanitizer will be available everywhere. Masks will likely be required for both staff and guests. Some lounges will be taking temperatures at the door before allowing access.
Do you enjoy using an airport lounge when you travel? Tell us about your favorites or share your tips in the comments section below.