There are times when solo travel can be awkward.
There can be uncomfortable situations and prying questions. How you handle them can make all the difference to your pleasure traveling solo and your safety.
Here's an example. One day I was sitting in a pub in the Lake District and someone asked where I was staying. I told them without telling them anything specific. That was that. A few days later, I met them again in the same pub. They were curious and asked how I could feel safe traveling alone. Well, I responded, I have developed certain skills. For example, I keep important information to myself.
They looked at me quizzically. I pointed out that earlier in the week they had asked me where I was staying and were happy with my answer. They agreed, that was true. But then I asked, "do you know where I'm staying?" They were all surprised to realize that they didn't and understood completely that I do have a few skills up my sleeve to keep me safe.
Below I'll share my strategies for awkward solo travel situations.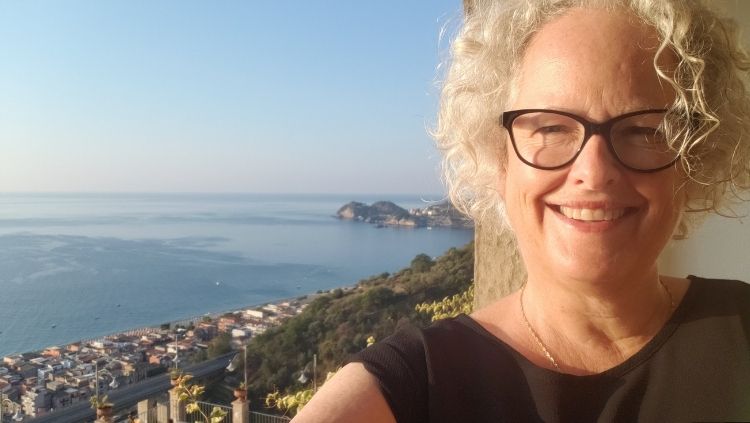 Strategies for Awkward Solo Travel Situations
Here are a few awkward situations that solo travelers encounter and how to handle them.
Polite Answers to Uncomfortable Questions
Most people who ask questions of me as I travel are simply curious. Their questions are innocent. But, on occasion, they may not be and it's possible that my answers could be overheard by the wrong person. So, when answering awkward solo travel questions from the curious, I play it safe.
Where are you staying? "In the ____ district." You want to give an answer that doesn't sound evasive but also doesn't give people any specific information. You can also talk about how the B&B owner has taken you under their wing. Any elaboration will take the conversation in a new direction.
Can I drive/walk you to your hotel? "Thanks, but I've already called a cab." If you expect to be in this situation, take a bathroom run and call a cab before the question comes up. That way you can honestly express gratitude for the offer but not accept the ride. By accepting a ride or even sharing a taxi you are shifting the control out of your hands and revealing where you are staying.
Are you really traveling alone? "Yes, I know what I'm doing. I check in with home often and have lots of support to keep me safe." Give people the impression that should you go missing for a minute, people would know.
What are you up to this evening? "I have plans." To spend the evening without this person, keep your response as vague as that. If you wouldn't mind spending the evening with them, meet in a public place away from your accommodation and return via taxi so that they don't feel obliged to get you home.
How old are you? (or some more subtle variation) "Old enough." Very young and older travelers can be targets for con artists so try to present yourself as if you are in your 30s, 40s or 50s.
If a simple, pleasant response to an apparently innocent query doesn't work, if a person digs deeper for information, you really should question how innocent the question is. If they're persistent, be assertive and say that you don't reveal that information to people you have just met.
For more safety tips, have a look at these articles: