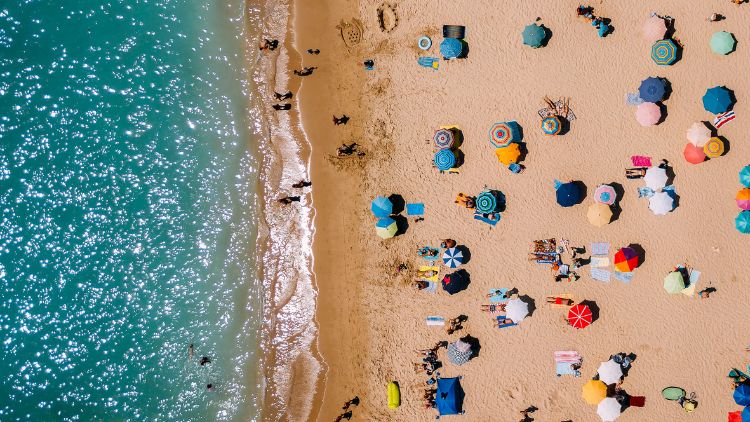 While going to the beach alone can be a wonderful experience, it can also present some challenges.
What do you do with your things? Where do you hide your keys? What about your camera and money?
How do you apply sunscreen on your back?
Where can you swim alone safely?
Whether you're at a busy resort or a secluded beach, there will be things to consider when going alone.
Not being an expert in this area, (I'm not a big beach person) I did what I always do when I don't know the answers: I went to the Solo Travel Society on Facebook. Members regularly use this forum to ask for advice and tips on traveling alone. And when they do, fellow members step forward with answers.
They had lots of great advice for going to the beach alone. Below are their tips and a few of mine.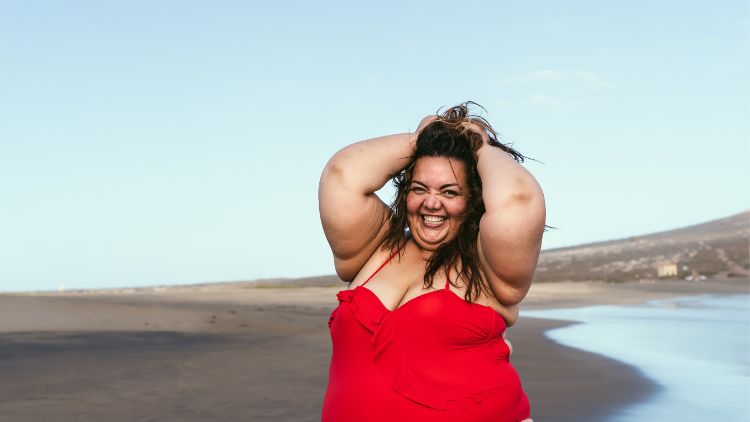 What to Do with Your Stuff
Waterproof bag with lanyard. "If you're going to the beach alone and want to go in the ocean, you need to buy a small waterproof bag to keep your essentials. I have a small one that works well. It has a lanyard on it and it stays afloat. I keep my regular digital camera in it (it's small) and my money/keys in the bag. For my iPhone, I have a Lifeproof case (works wonderfully) that I take in the water with me, as I am always taking pics/video underwater and all around." – Emily
Leave valuables behind. "If worried about your room key, why not leave it at the front desk of your hotel? They don't want you to lose it either." – Craig
Make your stuff look like trash. "Buy or bring a snack package of chips. Put some paper trash or even a banana peel or orange skin on top. You can hide your keys or wallet in the bottom. Snatch thieves will not bother with trash." – Jomi
Rent a chair and umbrella. "I've found hiring a chair and umbrella meant that my stuff was looked after. If you go back to the same vendor, it can be social too." [This depends on the beach. In some places your things are watched, however, in other places, like the south of France, this simply means that you get a chair and an umbrella.] – Jacquie
Befriend a family. "The adults are usually happy to have another adult to chat with and you can leave your things near the giant encampment of family 'stuff' if you want to go in the water." – Tracy
Keep an eye out. "Last year I stayed in a hotel just opposite the beach so I went for my swim first thing in the morning. I just took my towel and room key with me and as there was no one sitting on the beach, it was easy to find a spot right by the water to put them down where I could keep an eye on them as I swam." – Rachel
Don't take anything you don't want to lose. "If I plan to go in the water I don't take anything to the beach that I wouldn't want to lose. Just my towel, sunscreen, and water bottle mainly. If I'm really anxious about it I'll pin my hotel room key to my suit. The only two times I've done the beach solo though, my hotel was just a short walk away so I didn't need a day's worth of stuff." – Melissa
Hide your things in plain sight. "Clean out an empty sunscreen bottle and make a bit of a hole for access, then stow your keys, money, and phone inside." Technosyncratic
And finally... "Nude Beach = No belongings needed!" – Active Planet Travels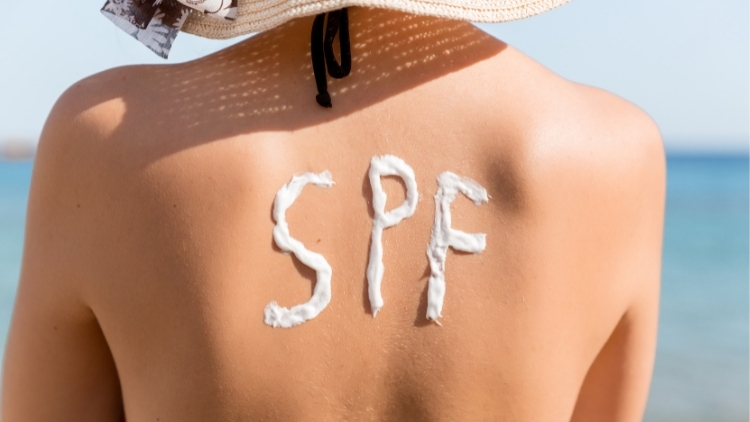 Applying Sunscreen Alone and Other Solo Safety Issues
Spray-on Sunscreen.

"Bring your spray-on sunscreen! I spent a week on my own at Krabi beach in Thailand and I would have had handprint cutouts of sunburn on my shoulders if it wasn't for spray-on sunscreen." – tars on the Ceiling
"Neutrogena Ultra Sheer Sunscreen Spray SPF 60 is designed to help you reach those hard-to-reach spots with one-touch continuous spray that works at any angle." – Tracey

Use an umbrella. "Hiring an umbrella, or bringing your own also will help keep away the sunburn of spots you might miss with sunscreen. Sunburn when traveling solo could potentially ruin a trip for several days if you aren't careful." – Christin
Drink water. It's easy to become dehydrated or get sunstroke at the beach. Be sure to have water handy when you go to the beach alone.
Don't be fooled. "Watch for the unintentional/intentional frisbee landing at your feet, as a ploy to get to know you." – Simon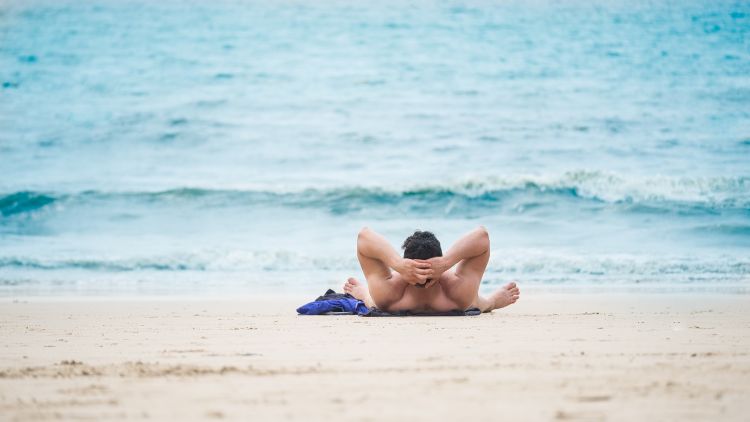 More Tips for Going to the Beach Alone
People-watch. "Take a good book and a dark pair of sunglasses so you can people watch on the sly!" – Kapcha The World
Relax or join a group. "It depends. A: take a good magazine or book and relax or B: Join a group outing and go snorkeling or do something else exciting!" – Mindi
Go for a walk. Walking on sand takes more energy than walking on a hard surface and it is strength-building. Take a walk and do a workout at the same time.
Swim where it's safe. "Swim at an official beach with lifeguards or, at minimum, find out from a local authority what dangers the beaches may present, such as riptides or jellyfish." – Janice
Bring snacks with you. The last time I went to the beach solo I left my valuables in my car, but kept the keys well hidden. Take a bag of snacks from a grocery store as beach/boardwalk food can be expensive.
Write a postcard. Take the time to write a postcard or update your diary. Traveling alone is affecting but sometimes you don't know how it affects you until you tell someone or write it down.
Listen carefully. If the beach is quiet you'll have the sounds of the ocean. If it's busy, you'll hear conversations, laughter, and possibly some drama.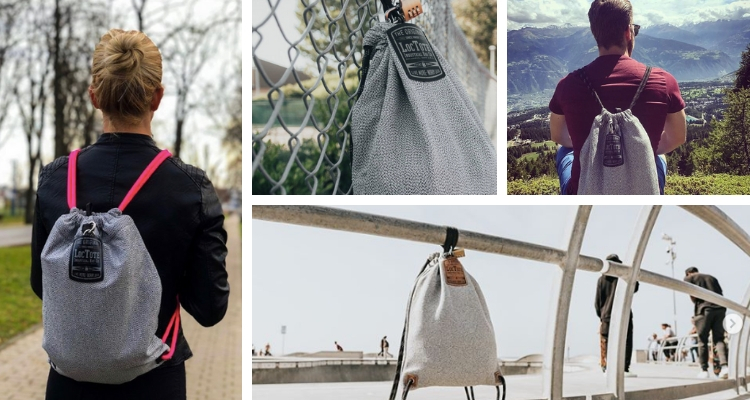 New to solo travel? Here's what you need to know: The Ultimate Guide to Travel Alone and Love It.