There's so much to summer solo travel. There are city festivals, outdoor retreats, music events, food fairs, and sports galore. Summer weather makes so much possible that is not during other seasons.
A summer vacay is a natural. It's what people do their entire lives. But it is also a more expensive time to travel, often more crowded, and can be oppressively hot.
Over the years of publishing Solo Traveler I've been many places that I think are perfect summer destinations, minimizing the potential downsides listed above. Of course, whether they're perfect for you will depend on where you're starting from (your home), your budget, and your heart's desire. In hopes of helping, I'm going to point you to some of what I consider to be the best solo summer vacations.
If you'd prefer to take a tour rather than plan a trip yourself, check out our Solo Travel Deals page and sign up for the Solo Traveler Advisory of Deals.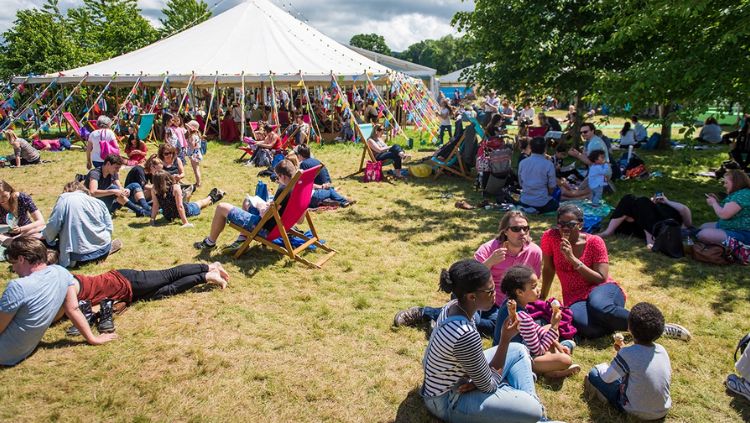 Summer Solo Travel Destinations: June (Escape before the Kids Do!)
Go north for music in Milwaukee, then north again.
Summerfest is, by their account, the largest music festival in the world, with 12 main stages and multiple smaller venues. It runs over three weekends in June and July. The venue is on Lake Michigan and, despite its size, I found it comfortable and friendly. Just spend a bit of time studying the schedule as there will be some amazing musicians you won't want to miss. After the festival, go north for some nature on the Door Peninsula.
Head east for traditional ceilidhs on Prince Edward Island, Canada.
Ceilidh (pronounced kay-lee) season begins in Prince Edward Island in June. A ceilidh is a party with Gaelic flair. You can join the Chaisson's every Wednesday starting at the end of June at the historic Stanley Bridge Hall. I've been to ceilidhs as a solo traveler and they are great fun. And, of course, there are many options for Anne of Green Gables fans. Learn more about PEI in Solo Travel Canada: 60 Tips to Plan an Exciting Adventure.
Join the "Woodstock of the mind" at Hay-on-Wye, Wales.
The Hay Festival is an annual literature festival held in Hay-on-Wye in Wales, for 10 days from May to June. Bill Clinton described it as "the Woodstock of the mind". My very first overseas trip was to Wales. It it is absolutely beautiful, and a perfect summer solo travel destination. Take time to explore the area by bike, foot, or train.
Welcome the summer solstice everywhere in France.
Fête de la Musique is a national affair held in France on and around June 21st, the summer solstice. Most French cities, large and small, get involved whether with scheduled events or with amateur artists showing their chops whenever and wherever they want. In a small city it has a wonderful community feel. Read La Fete de la Musique: A Summer Solstice Festival in France.
Watch the wildebeest migration in Kenya and Tanzania.
Wildebeests move from Tanzania to Kenya following the rains and the grass that grows in its wake. More than 1.5 million wildebeest migrate in an enormous loop every year. The annual migration northwest, at the end of the rainy season (usually in May or June) is recognized as one of the "Seven Wonders of the Natural World."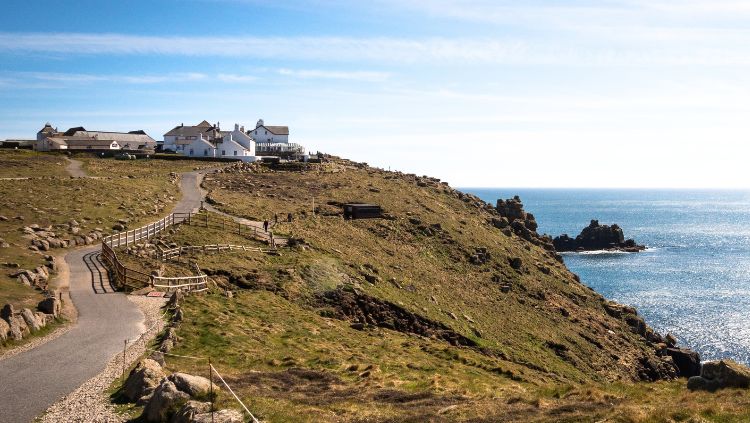 July Destinations for Solo Travelers: The Dog Days of Summer
Enjoy a long walk along the Cornish coast, England.
Cornwall is beautiful all year around but July has more comfortable temperatures than most of the country. Walking has to be top of the list of things to do. The coastal path will take you along cliffs, down to the beaches, and through small seaside towns. Of course there's also Penzance and The Tate St. Ives, and at the other end of the spectrum, there is Stithians Agricultural Show celebrating rural life.
Hear mountains of music in Mont Tremblant, Quebec.
It seems that I am again suggesting that for summer solo travel, you may want to get out of the city heat. Mont Tremblant, a picturesque ski village, offers a variety of music festivals every weekend in July from blues to country to new music. The days will be long, you'll be in the mountains, and you'll have lots of outdoor activities such has hiking and biking in addition to the music.
Discover the warmth of Iceland.
If you don't like the cold, July is the month to go to Iceland. You'll have long, warmer days than the rest of the year. The temperatures can get into the 60s, though the average is lower than that. Also, remember that summer nights can be quite cool. Lagoons, hiking, cycling, and urban Reykjavik all await. Unfortunately, it is not typically the time for the best northern lights so you may have to adjust your expectations there.
Eat up Singapore.
July in Singapore is a foodie's paradise. It's when they celebrate its multicultural cuisine with the Singapore Food Festival. STREAT is the main event. Entry is free and you only pay for the food you eat. There are also cooking masterclasses and fine dining events. At the same time is the The Great Singapore Sale where shoppers can buy high-quality major brands at discounted prices.
Enjoy the great outdoors, everywhere.
Camping, whether in a tent or RV, has to be considered for July travel. Time out of the city will give you cooler temperatures and put you in relaxing mode. Read Solo Camping: Tent Camping, Safety, and the RV Option.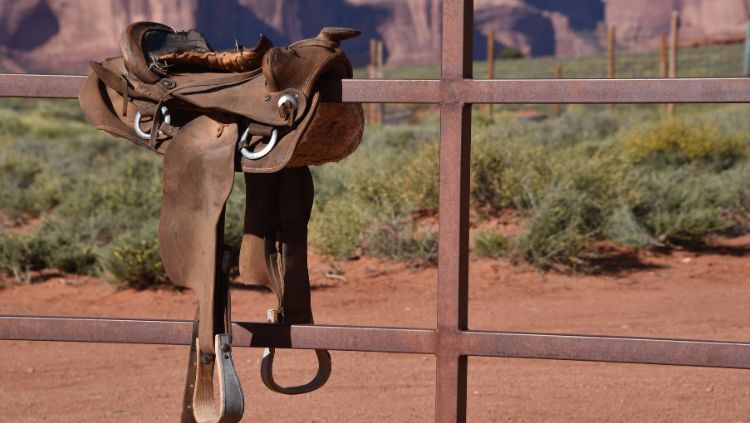 Solo Travel Destinations for August: Last Chance for Summer Travel
Visit a national park FREE on August 4th in the United States.
Celebrate Great American Outdoors Day on August 4th by going to a national park. In addition to the really famous ones like the Grand Canyon, there are many others that are less busy and closer to home. Here's the list.
Gather with cowboys and poets in Prescott, Arizona.
Singers, poets, and storytellers will be at the Arizona Cowboy Poets Gathering in August. More than 40 performers preserve the culture, traditions, and history of cowboy poetry and music while also presenting its contemporary form. "The Arizona Cowboy Poets Gathering has maintained a standard that has been abandoned by most other gatherings: that of inviting men and women who are now or have been in the past a part of the working cowboy's environment and workplace."
Make some noise in Caraquet, New Brunswick.
The Tintamarre is part of the Festival Acadien de Caraquet which runs from August 1-15 every year. It includes events such as decorating the town, concerts, and the blessing of the fleet over the course of two weeks. Plan to be in Caraquet at 6:00 pm on August 15th to join the crowds as they make as much noise as possible for one complete hour to let the world know that the Acadians are still here.
Bloom in Japan.
Japan is a fabulous destination at almost any time but if it's the vivid colour of fields of flowers in bloom that excite you, Furano & Nakafurano should be your destination in early August. The privately owned Farm Tomita is the most popular flower plantation that is open to the public with no admission fee. You can also visit the Furano Winery and the Furano Cheese Factory. Ningle Terrace is also a nice place for hand crafted souvenirs like scented candles, kaleidoscopes, papier-mâché, and more.
Head down under to Australia.
I've been to Australia in March and it was blistering hot. In April, it was a bit better, but not much. A great time to go is August. It's the end of winter so cooler temperatures prevail and it's not as busy as in their summer months which makes the country more affordable.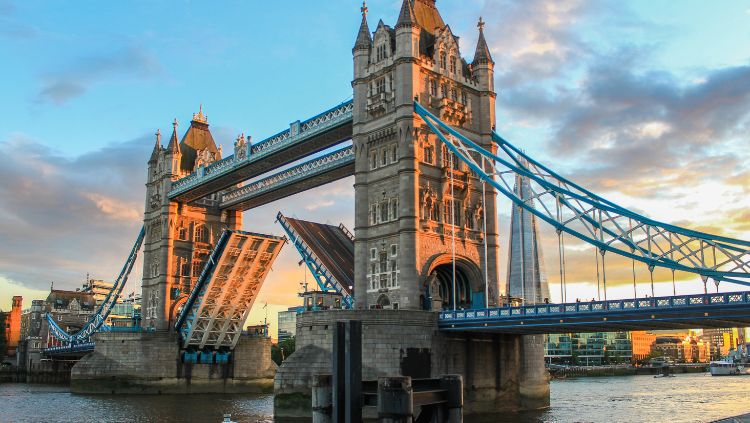 Summer Solo Travel: City Breaks
There are many sites that will give you information on a wide variety of cities for short breaks. If one of the big 3 cities are on your list, don't miss our posts on New York, London, and Paris that give you information specifically for solo travelers.
New York City: Solo on a Budget in New York City: 50+ Tips to Make NYC Affordable and Best Places to Stay in New York City for Solo Travelers
London: Solo Travel London on a Budget: Top Tips for Free and Cheap and Best Places to Stay in London: Accommodation for Solo Travelers
Paris: Solo Travel Paris on a Budget: Now Is the Time and Best Hotels in Paris for Solo Travelers: Reader Recommendations
Save