For over a year now I've been writing a weekly post on Travel Money to help you travel longer, farther and more often.
Yes, we want to help you save on travel. And splurge without breaking the bank. And we want to help you do it safely.
But a year of posts! That's somewhere around 50,000 words of travel money advice! That's like a 52-chapter book. It's a lot to digest.
To help you access this information we decided to break our 52 chapters into five parts. Every day this week we'll release another part with links to posts that will help you save money for travel, save money as you travel and protect your money on the road. Each of these posts will act as a Table of Contents and guide you to a rich reservoir of information within this site that is valuable for solo travelers, budget travelers, luxury travelers … all kinds of travelers.
Here are the 5 parts in this series:
Money Issues Before You Go
Let's get on to today's "Money-Saving Travel Tips" which focuses on money issues before you travel:
Saving Money for Travel
How to Create a Travel Budget
Travel Money Essentials

Saving Money for Travel
Travel has always been a priority in my life but it's not always been easy to have the money to do it. And yet still, since I was 15 years old, I have managed to save the money I needed to travel. Here are posts on how to save money for travel and, yes, how to think about money so that saving is a good experience.
The research says travel. To get more happiness travel. It's simple. And here are 7 posts that will help you do so.
Here are 12 ways to save money for travel. No advice to cut lattes. No talk of shorter showers. Just a solid how-to approach to saving cash for travel.
No one likes penny-pinching. But when the payoff is travel it's worth it. Here are a few money games to help make saving for travel a bit more fun.
These tips on saving for career break travel will put you on track to living your long-term travel dreams. You'll get that gap year that got away.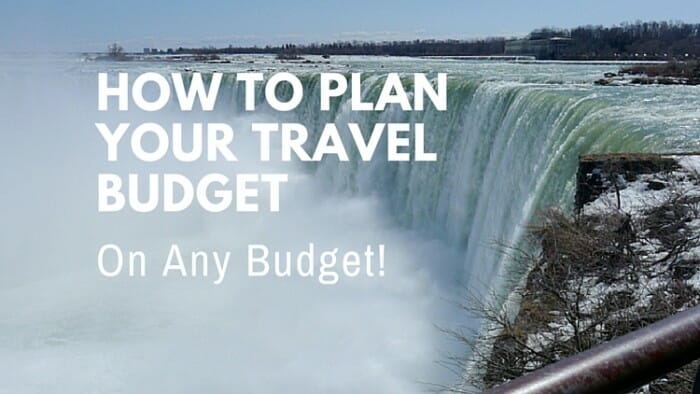 How to Create a Travel Budget
Traveling like a feather in the wind may have a certain appeal but it could very easily break your bank. You could return to debt. Debt that will need to be addressed before you can travel again. This is why planning how to spend your saved travel dollars well is important. Yes, you need a budget.
Two approaches to setting your solo travel budget. One based on destination, the other on your absolute need to travel no matter what.
Making a travel budget mistake can affect your future travel plans. Here's how to avoid money mistakes so that you can travel more.
Opportunities arise that simply demand that you break your travel budget. Here's how to make travel money decisions and break your budget with impunity.

Before You Leave: Travel Money Essentials
I'm frequently asked, "Do I need travel insurance?" My answer is yes. But I also offer you the thoughts of 6 bloggers from 6 different countries.
Here's what solo travelers should look for in travel insurance including the one benefit that's most important for those of us who travel alone.
The balance between protecting your money and saving your money can be tricky. Here are tips on your decision to buy, or not buy, trip insurance.
Here's why you want a VPN for travel, what to look for in a VPN service and an easy guide to setting up a VPN on your phone, computer or tablet.
Are you watching the currency market? There's a lot of change going on. Here are my top travel currency tips for coping.
Here's how to find the right travel rewards credit card for you – balancing bonuses with travel style and lifestyle.
Not all travel planning is fun but it is all important. Here's how one reader dealt with the issues of travel insurance, wills and repatriation of remains.