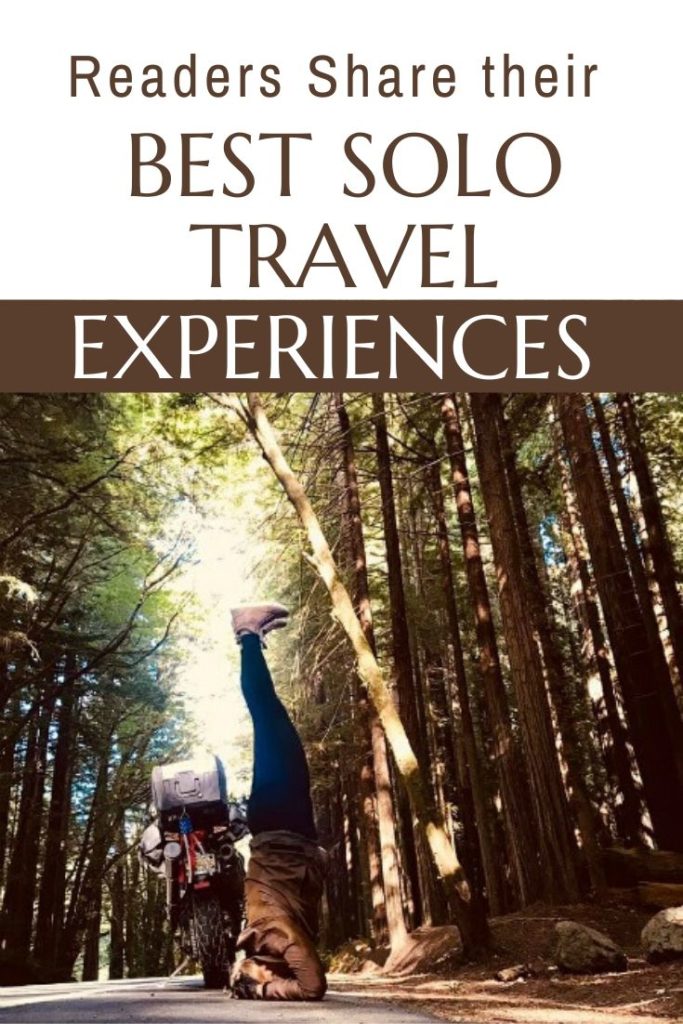 What were your best solo travel experiences of 2019?
I posed this question to the members of the Solo Travel Society, our community of more than a quarter million travelers on Facebook. Many people responded, from all over the world, sharing their most treasured travel experiences of the last year.
It was wonderful to hear from so many readers who had traveled solo – some for the first time – gathered inspiring new stories, and exited 2018 with many new and beautiful travel memories.
Top 2019 Solo Travel Experiences
Here are a few of the Solo Travel Society's favorite solo travel experiences of the past year.
Jennifer Riding 2000 miles alone on my motorcycle between Oregon and California and doing some unplanned off-roading in the Big Trees was my best solo travel experience of 2019. Two awesome cyclists from Britain and Australia snapped this shot of me. Solo doesn't mean alone and it's always great to meet other nomads along the way.
Mary Lou After many years of considering, then setting it aside, I finally committed to a trip along the coast of Norway via one of Hurtigruten's ships, the MS Vesterålen. I was nearly jumping out of my skin with excitement as I boarded from the dock at Kirkenes! Not one minute of the 6-day trip disappointed. For me it was a once in a lifetime adventure. However, Norway itself was my biggest surprise. Jaw-dropping views, old and rich history, handsome architecture, and the best cinnamon buns in the world!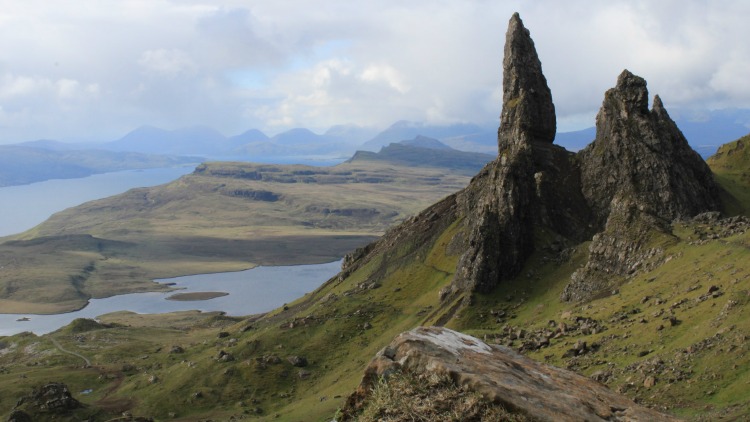 Josée In May 2019, at 43 years of age, I did my first international solo trip, from Canada to Scotland. It was a dream come true. The whole experience was just incredible. There are no words to describe the feeling of accomplishing something like that for me. I was amazed by the people, the lively cities, and the beautiful landscape. I enjoyed walking, hiking, driving through the Isle of Skye on the other side of the road, and discovering single track roads. I realized that it's true when they say that you are stronger than you think.
Angela I traveled to Alaska in July, 2019. On one of my days there I took a guided 4-hour bus tour in Denali. I had my photo taken with this man who gave us a short talk about his tribe and their culture. It made me feel very connected to nature.
Jennie I traveled around Israel for about 3 weeks this summer. My best moment was sitting outside of the Church of the Holy Sepulchre in Jerusalem for hours watching the different people from all over the world going in and out. I finally entered and found myself in the presence of the nightly closing ceremony. Amazing. A camel ride, an off-road desert ride, and visiting the Dead Sea were just some additional unforgettable experiences.
Kirsty This year, I have been on a solo trip to the Netherlands to do a long-distance walk called the Pieterpad which runs from the North of the country to the South. I enjoy walking, but I'm no extreme hiker and more of a "coffee-and-cake-along-the-way-and-a-glass-of-wine-at-the-end" type of walker, so the flat lands of the Netherlands seemed to fit the bill perfectly! After 13 days I have walked 238 km, stayed in 13 different homes, eaten my body weight in apple pie, drunk an abundance of good coffee and lovely wine, and seen windmills, canals, plains, and farmland aplenty.
There is, however, one thing that I cannot quantify: the number of kind people and gestures I have encountered, and the number of interesting conversations I've had. From directions when lost and lifts to accommodation, to offers of coffee and rest stops, it has been a fantastic opportunity to restore my faith in the kindness of people. In fact, I sometimes have to remind myself that going around waving at every person I meet and saying 'Hoi' is not generally accepted behavior back home in England!
I have learned that:
The kindness of people is so uplifting it sustains you long after your solo adventure.
It is liberating to have everything you need in your backpack: what better companion could one need?
I need to adopt the childlike, wide-eyed innocence of seeing a novel place and meeting new people when back at home; I need to retain the same level of enthusiasm in my own back yard and be as open to the sights, sounds, and opportunities on my doorstep as when I am somewhere unfamiliar.
David I spent five weeks solo in Taiwan, Laos, and Koh Samui. I had amazing experiences daily. I took eight separate flights, and all went smoothly. I just feel so fortunate to have had the opportunity to see the stunning mountains of Taiwan, beautiful Taipei, Luang Probang, Laos, and to escape to the country areas by motorbike and attend a health retreat on Koh Samui to finish my trip, including Tai Chi, Qi Gong, and breathwork/meditation.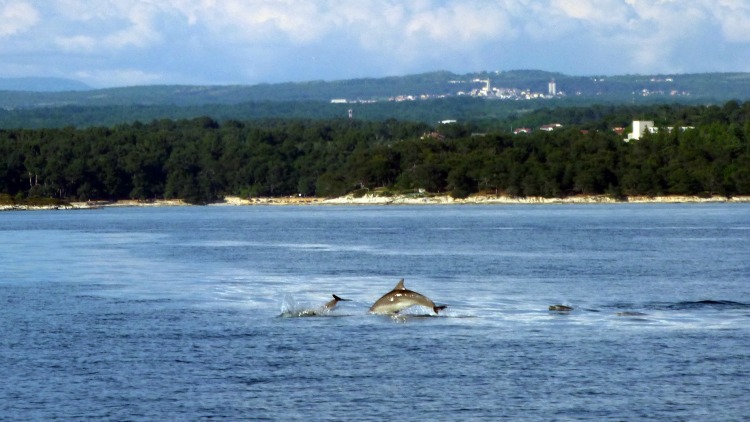 Cécile I spent 16 days with a friend in Croatia but then continued solo for another week and a half. I had been alone for a couple of days when I found a great little apartment in Poreč on the west coast. The girl who rented it out was so nice. She showed me lots of places in town and the apartment came with free bikes. Best of all, she offered me a free ride with the dolphin-watching company that her boyfriend works for. Along with other tourists, I saw dozens of dolphins! They had some fun entertainment, made jokes, and offered good drinks on board. A perfect mix of nature, entertainment, and some sociable time but not too many strings attached.
Leslie This year was the first time I took a birthday solo trip and it was amazing! I went to London for three days; it was my first visit to the UK. I wasn't sure how I'd feel being away by myself on my birthday, but it turned out to be so great. I did lots of walking and saw all the sights I've always wanted to see but being by myself I was able to tour as quickly or as slowly as I wanted. I absolutely loved the city and can't wait to return.
For more about London, see Exploring London Solo with Ease and Solo Travel London on a Budget: Top Tips for Free and Cheap.
Christine I spent 35 days traveling in Croatia in August with a side trip to Mostar and Lake Bled. Spectacular country. My favorite experience was hiring a small boat/skipper and sailing along the coast of Hvar stopping at some beaches and then stopping at a secluded island eating fish cooked straight out of the sea.
JoAnne I unexpectedly traveled solo to Italy last June, taking an apartment in Padova for 2 weeks and visiting all over the northeast on day trips by train. I had heard good and bad things about Venice, so I was surprised by how much I was drawn back there day after day. My favorite day trips included Bassano, Ravenna's mosaics, and tiny Sirmione on Lake Garda.
What were your best solo travel experiences of the last year? Please share your stories below.
---
Favorite Solo Travel Memories of 2018
If you're in the mood for some more travel inspiration, here are a few of the Solo Travel Society's best solo travel memories from 2018.
Alison In June, I hired a campervan in London and drove to France (this is the second time I have done this). I drove through Normandy, down through to the Dordogne, then the Cevennes and Provence. The campervan broke down in Provence and I had to stay in a hotel for three nights. Once it was fixed, I drove across the border to Genoa in Italy, then down through the Cinque Terre, over to Florence and Siena, then back up to Verona. From there, I drove to the Dolomites. While there, I camped in the most amazing places and hiked in the Tre Cime di Lavaredo park, which was truly the most incredible experience ever!
I drove slowly back to France then back to London to return my campervan.
The whole trip taught me that a) I am much more resourceful than I give myself credit for, b) people think I am brave and c) no matter what the language, if you smile and are polite, everyone is your friend.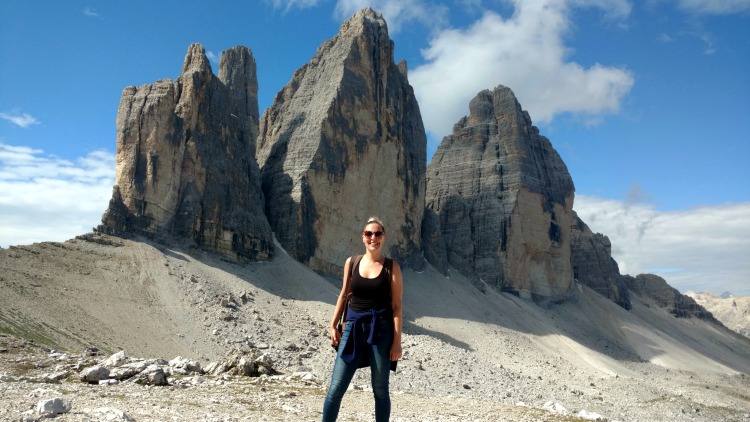 Brad I was able to cross off a long-time bucket list wish when I visited Rapa Nui (Easter Island) and its mysterious moai (stone figures) this past spring. It is the most remote inhabited place on earth, a 4-1/2 hour flight in each direction to Papeete, Tahiti and Santiago, Chile (the only two places from which one can fly directly) with nothing in between. So much is still unknown about this beautiful, safe, and peaceful place. It's pretty amazing that early settlers were even able to navigate to it – seems like the ultimate "needle in the haystack" with it being in the middle of nowhere and very tiny (about the size of Washington DC). It does take a long time to get there for most people, but it's well worth a visit in the end.
Sandra Attending the Montreux Jazz Festival has been on my to-do list for years and my dream finally came true last year. I found a room in a Swiss couple's home high above Lake Geneva. I pushed my physical limits by walking uphill to their house instead of riding the bus. The day was hot and along the way I became thirsty. A small pizza joint was right next to the path, so I asked if they would fill my water bottle. He pointed to a long, wooden trough with a spout bringing icy water down from the mountains – free of charge and as much as I wanted. What a blessing!
I rode the Golden Jazz Train which took us high into the Alps, musicians playing the entire time. The tourist office provided the group with platters of local specialties, including thinly sliced dried beef, sausages, cheese, and wine. It felt perfect in every way until I saw a little church perched seemingly out in the middle of nowhere with a magnificent backdrop. I feel I now know what heaven is like.
After returning, I took a walk along the promenade adjacent to Lake Geneva and discovered the bronze statue of Freddie Mercury, a long-time resident of Montreux, much beloved by its citizens. My time in heaven got even better!
A dream came true in so many ways as I sat in the park listening to free music and watching the steamers transport people along the lake. Memories are made of this.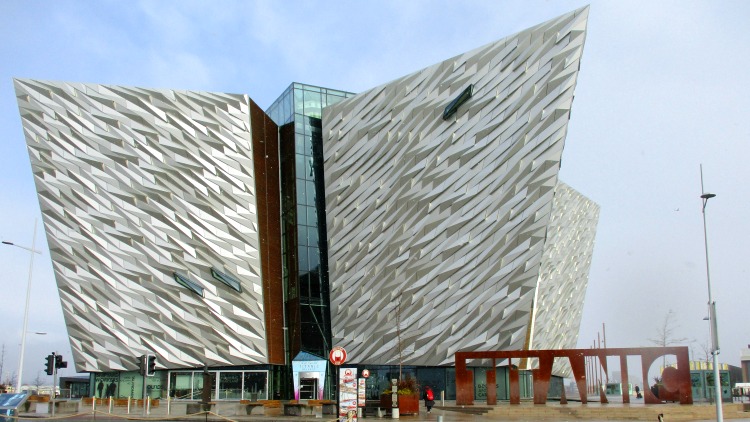 Mary Lou If a whole island can be considered as just one memory, I'd have to say Ireland. There wasn't a bad moment in my two weeks of travel through the Republic and Northern Ireland—and I went in February!
If I had to narrow it down to one memory, then the Titanic Museum in Belfast might take top spot. From the moment I first saw the building (in snow flurries), until I finally had to leave, it was so exciting and very emotional at the same time. It was unlike any other museum I've ever visited.
Di I travelled to New York in September. New York is my favorite city to visit solo. It seems that I become my most true self there. The only way I can stay in New York City is to be in tune with what I really want. It's a city with so much going on that I am forced to make choices (what to see, what to do). The only way to make the right choice for me is to listen to my true wishes, needs, and wants. It's a lesson in listening to my inner voice. Sometimes it's hard, but it always teaches me how important it is to stay true to myself.
Planning a solo trip to NYC? See Affordable New York City: 32+ Free and Low-Cost Tips.
Sylvie Although I have traveled extensively with friends or family, it was only at the age of 68 that I found the courage to take a big trip on my own. Flying all the way to Vietnam, I spent a few days in Hanoi by myself before meeting up with a small group for a tour. What a country! Bustling cities, ancient palaces and ruins, open air markets, amazing scenery. This trip proved to me that I didn't have to wait for a friend to be available to spread my wings, see amazing sights and make new friends. No stopping me now.
Susan I travelled to Norway for just over 5 weeks in August and September. This was the first solo adventure where I did not rent a car and drive myself. It was also the first time I used an agent to help me plan my trip instead of planning it all on my own. I took trains, boats, and planes to Oslo, Flam, Balestrand, Bergen, Aalesund, Tromso, and Lofoten. (This was a different kind of stress from driving in foreign territory. Just making sure I was at the appropriate departure point for each leg of my journey was a new experience. It was never an issue and had both pros and cons, but the big benefit was that I learned many lessons for future planning.) Norway is a beautiful country and, although I had lousy weather for most of my trip, it was still an incredible destination with much to love.
There's no doubt in my mind, however, that the highlight for me was participating in a photography workshop at the end of my trip. A small group of like-minded photographers sailed around Spitsbergen together on a tall ship. Svalbard is north of the Arctic Circle and the scenery and wildlife was spectacular and most certainly memorable. Almost all my solo adventures include a photography workshop at some point, but this was a standout. And again, even though we didn't have the best weather, we had an amazing time, saw stunning landscapes and indigenous wildlife that I'm not ever likely to see in the wild again. All with the added bonus of making new friends from around the world.
For another enthusiastic story of a solo trip to Norway, read Solo Travel Destination: Norway, by Solo Travel Society member Sofya.
---
Best Trips of 2017
Looking for a little more travel inspiration? Here are a few of the Solo Travel Society's best solo travel memories from 2017.
Rose I have traveled solo before, but mostly for work and conferences. However, I recently had to take two years off work, a medical leave. I set out traveling solo, to different parts of the world. The best travel memory of 2017 was my trip to Bosnia last October, for two months. I had always been fascinated by snow, coming from Malaysia where we don't get any. I'm 54, and on my first day in Bosnia, I met a nice local gentleman with whom I became good friends. On one of our outings, he took me to the mountains, to really see snow. Lots and lots of snow! We made snowmen, walked the mountain, and had tea while the snow was falling. I was in a winter wonderland and that was my best solo travel memory of 2017. I may have found love too. We'll see.
Paula My favorite solo travel memory is disappearing for a week and not telling anyone I left, where I was going, or when I was coming back. I would love to do it again but for a longer time, a few months maybe, and completely disconnect from the world.
Steve Disappearing into Portugal for two weeks and covering the length of the country and into Spain, with absolutely no plans, is my favorite travel memory of 2017. I met incredible people, got lost, ate amazing food, and soaked in the colors.
Marguerite My favorite memory of the year was my trip to Kathmundu and Pokhara. I met the most wonderful people ever in Nepal, and still stay in contact with them. I stayed at Tibet House, which is hospitable, clean, and with a great dining room and coffee bar. From there I was able to travel where I wanted. Pokhara was wonderful. I stayed at the best location adjacent to the lake, Trekkers Inn, and met a friendly taxi driver who toured me somewhere every day. It was awesome.
Julie My best travel memory of 2017 is the five weeks I spent in Rajasthan and Gujarat. Being on my own meant I really got to see the kindness of strangers and the warm hearts of people in this incredible country.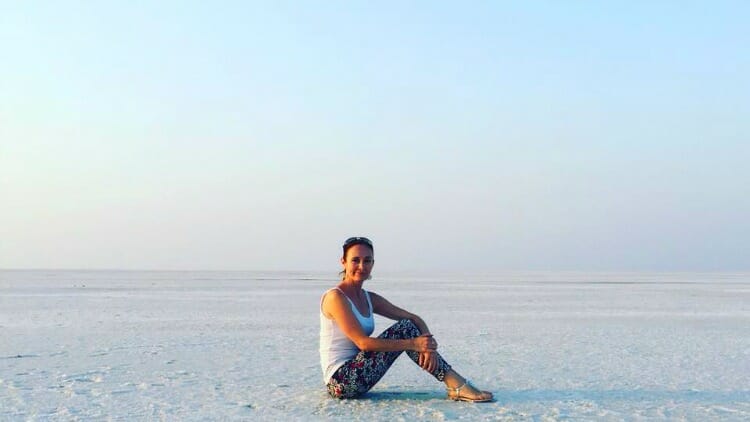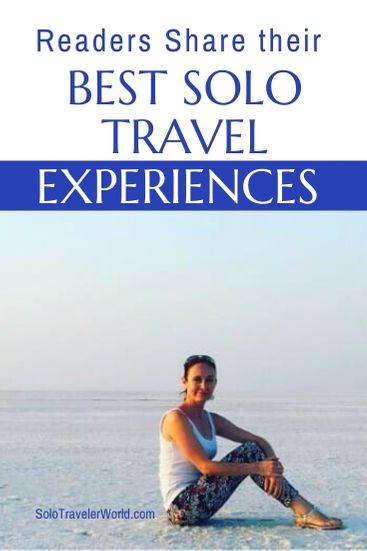 Jennifer I spent four months in Europe, solo. I went to see the sites, but ended up meeting so many amazing people. I learned to be flexible and more self-reliant and ventured way outside of my comfort zone. I'll treasure my memories forever.
Dionna On June 30th, I left my job of 7 years. On July 2, I was on a plane headed for a 3-week holiday in London, Dublin, and Paris. I spent my birthday in Paris in an amazing apartment with a panoramic view of the City of Light. The highlight, though, was attending the Joshua Tree tour in London.
Stacy This is not as glamorous as the rest, but I'm proud of myself for fixing my rental car with duct tape on the side of the road in the rain in the mountains of Utah.
Ferdinand I traveled to Manali and enjoyed the trip. It is such a beautiful place. The hills and mountains are covered with snow. What beautiful scenery!
Gail I had a dream to go to Paloborwa in South Africa, so I went on a 6-day road trip on my own and went to several different hotels, B&Bs, and game lodges and had a fantastic time. I enjoyed the beautiful scenery and saw lots of game on the game drives.
Desiree I went to Japan for 3 weeks and managed to get a ticket to the Sumo Tournament down in Fukuoka!
James I discovered hiking while I was in Norway. I had no idea how much fun (and how hard!) a 6-hour hike could be! Now it's one of my favorite things to do when I travel.
Irene In March, I went back to Thailand to meet up with all of my Thai friends again. This is me dancing with the local people from one of the villages, when they invited me to their celebration.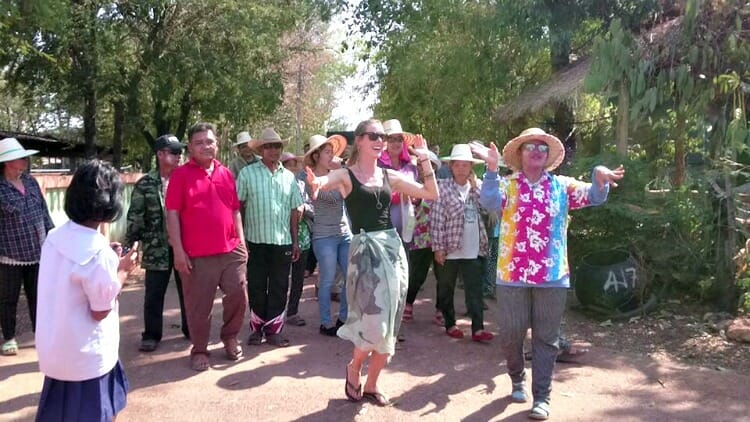 Amanda I went on my first solo trip. It was my first trip to Europe and it was my life's dream. I did all the things I always wanted to do all by myself, no tour guides. The best thing is the memories. I always have flashbacks to the amazing little things that happened on my trip.
Steven My best solo travel memory of 2017 is an 11,000-mile Alaskan road trip!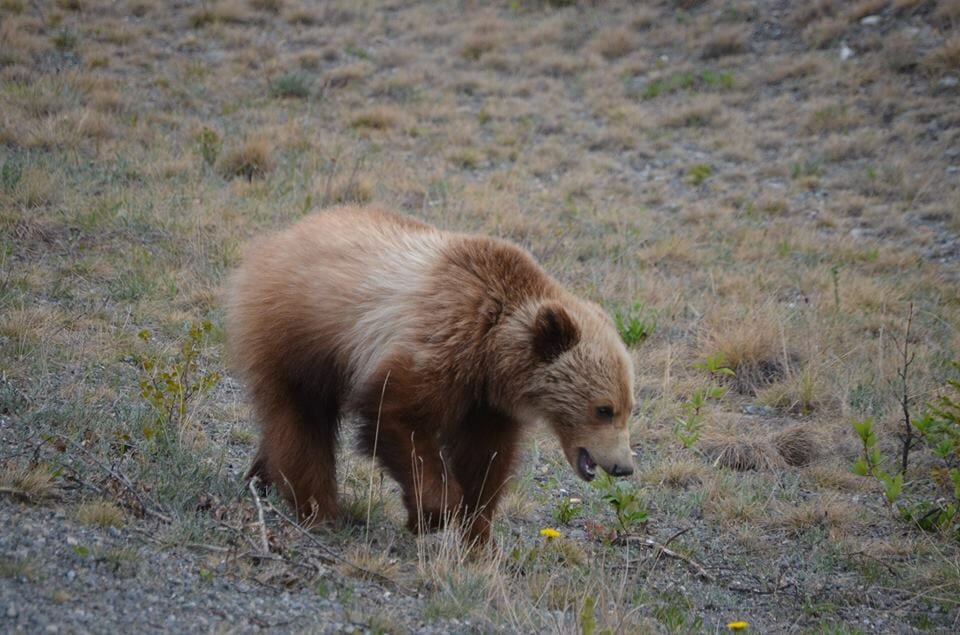 Peggy I spent 6 weeks New Zealand and 6 weeks in Australia in early 2017. It was a dream come true after more than 26 years and after having saved up for more than 9 years.
Mark The entire 6 weeks I spent in Nicaragua. It was fantastic. The people I met. The food. The long bus rides. Even the party hostel I ended up in as I had nowhere else to go. It all makes for a good story!
Melinda My 1st solo trip – two amazing weeks in Italy.
Carole I went on a river cruise between Prague and Budapest. On the last evening onboard, I was alone in the lounge when everyone else was packing and the pianist and singer played Moon River just for me. Magical!
Starr I took a bus up to the Ban Xioc waterfalls in Vietnam. I was the only western tourist there and was asked to pose for photos. The waterfalls were beautiful. I took a raft right up close to the falls. On the other side of the river was China!
Rhiannon Taking my first sleeper from Madrid to Lisbon a day after being robbed and realizing solo adventures are too important and fun to let anything bring me down.
Judy My favorite solo travel memory of the past year was my visit to Delphi at the end of May as part of a 16-day trip to Greece. It was the top item on my bucket list and I really did feel like I was in the lap of the gods. The people were so lovely! I sat on my vantage point – the wall above the Theatre – for ages, just looking down over the Temple of Apollo & the valley beyond. That was my happy place!
Marisol Amazing Scotland, beautiful scenery and wonderful people. This was my first solo trip, and I had a wonderful time. It was a life-changing experience, and a boost for my self-esteem.
Kay I went to St. Louis to attend a presentation by Lee Child, my favorite author. I had no other reason for going: it was a 4,000 mile round trip for one goal only. That is solo travel for me!
Megan This is more of a general memory, but one that will make my life and my travel experiences even better as I've learned what is important to me. I've had the pleasure of learning just how much I love nature. Hiking and watching the sun set have been two things I've done countless times this summer. They make me feel so good and so peaceful. I cannot wait to do these things for the rest of my life. I feel very thankful to have gotten to enjoy it so much!
---