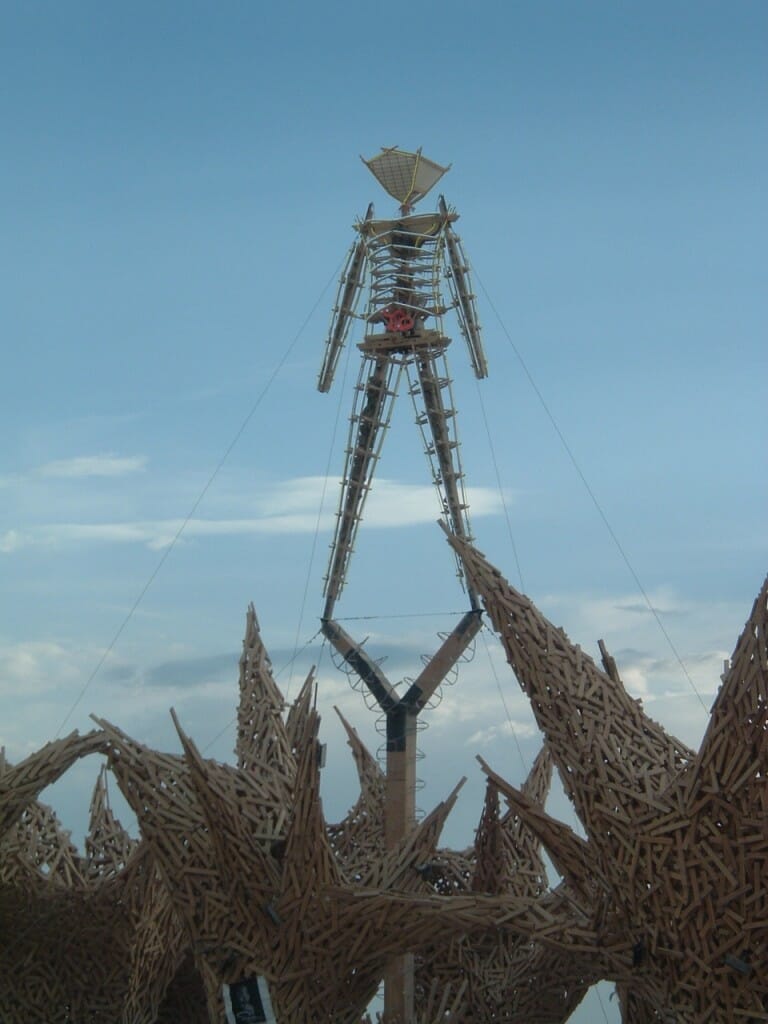 I'm very pleased to welcome JoAnna Haugen as a guest writer today. JoAnna is a former Peace Corps volunteer and current globe trotter. Her travels have taken her through the rain forests of Australia, up the Inca Trail in Peru and down the Nile River. Follow her journeys at Kaleidoscopic Wandering.
If you've never been to Burning Man, take everything you've heard about it, turn it on its head, shake it around a bit and you will be no closer to having any real clue as to what this week-long festival is truly like.
Countless people have tried to define this eclectic gathering of creative folks, but everyone who has ever attempted such a feat eventually admits that it's nearly impossible. Here are the basics:
Burning Man is an eccentric gathering of people who create a community of art, energy and creativity and live by the notion of radical self-reliance. Everyone must bring in everything they need for the week (including food and water), and at the end of the week, everything must be removed from the land (including trash and grey water). Burning Man is held annually in Black Rock City, a makeshift town constructed in the middle of the Nevada desert. It is a harsh environment—think raw skin meets sand blasting minus bathing plus relentless heat and sleepless nights.
Yep, that's Burning Man.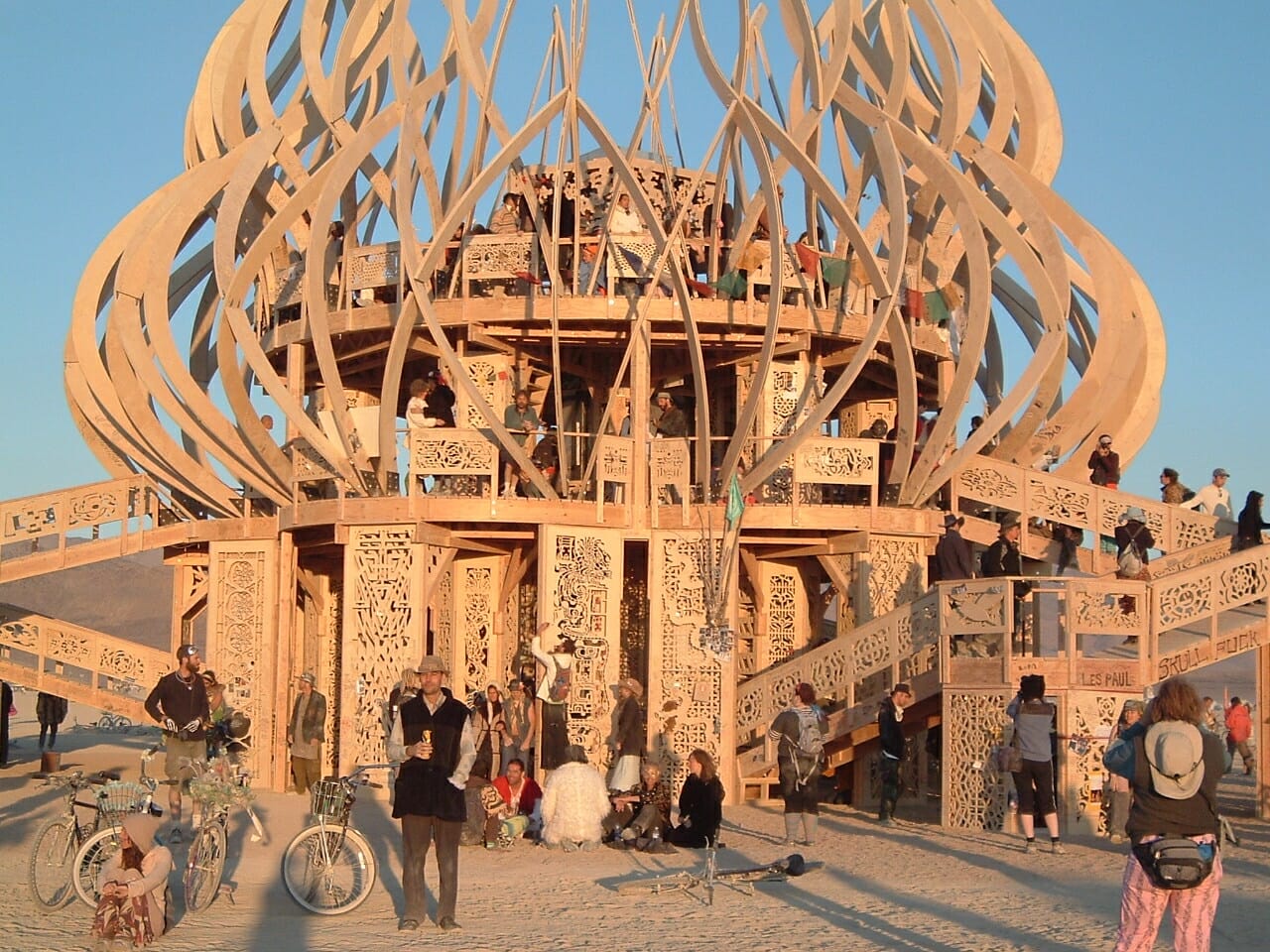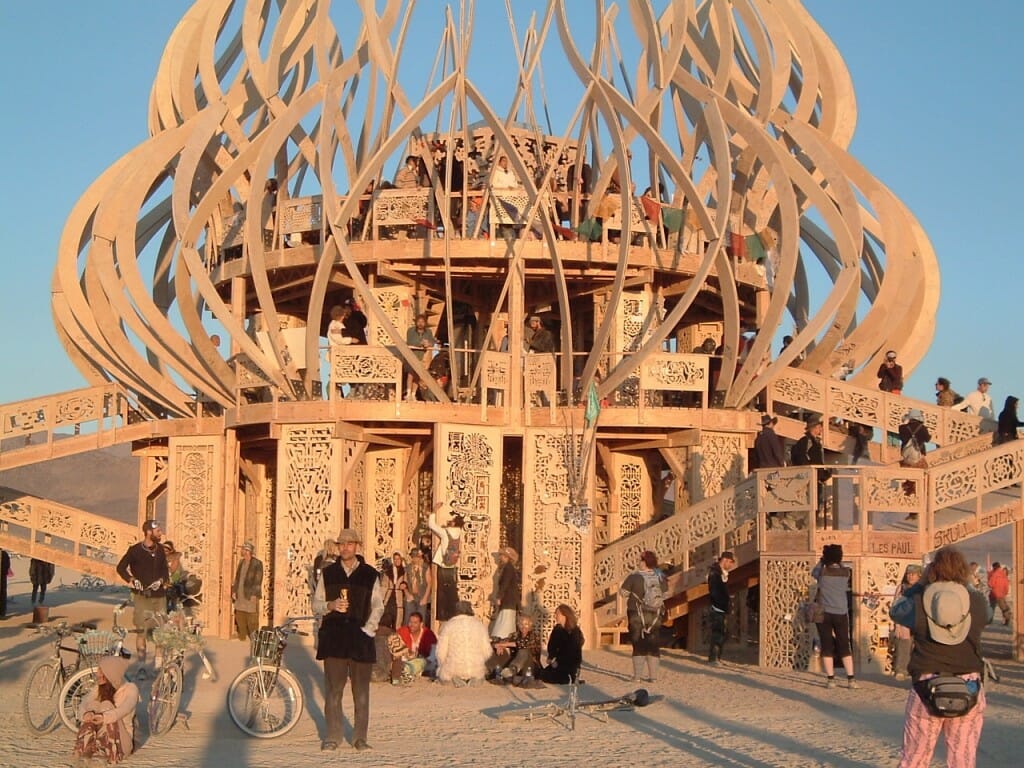 Traveling Solo to Burning Man
In full disclosure, I am not normally a solo traveler. My husband and I normally hit the road together, but the planets lined up in a way that sent me to Black Rock City on my own this year. I was a bit hesitant with the whole situation—like I said, no one can actually describe Burning Man and I had no idea what to expect.
My concerns took a single night to disappear. Regardless of whether you attend Burning Man as a solo traveler or with a group of people, you hold the choice in your hands to be surrounded by others or step out on your own—both options are completely expected and acceptable.
Upon arrival, I received a 96-page book detailing the myriad of events taking place during the week. Some sessions are more appropriate for couples to attend together, but for the most part people come and go as they wish. I ran a 5k with one of my neighbors and attended a decompression workshop with a handful of people from our camp, but I also spent time wandering around on my own, cycling across the esplanade and snapping pictures when inspiration struck.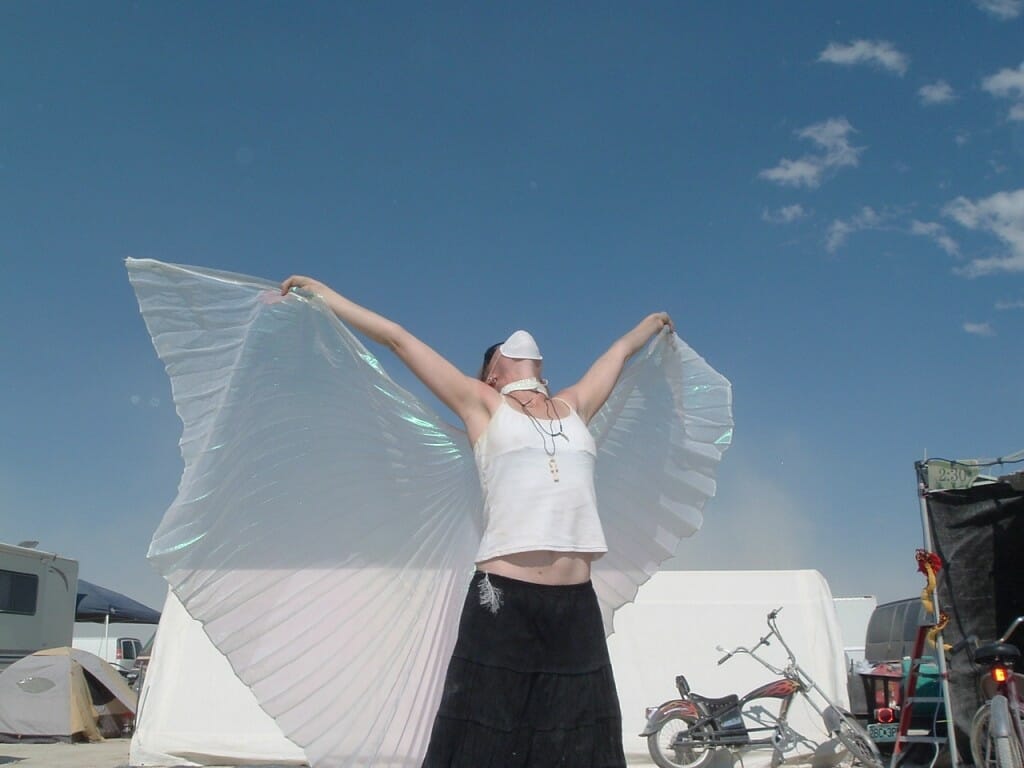 A Sense of Community at Burning Man
Before heading to Burning Man, someone told me that a person could parachute naked onto the dusty playa of Black Rock City and the community would provide. I agree with this statement 100 percent, and I especially believe it to be true for solo travelers at Burning Man.
Through circumstances beyond my control, I ended up in the most fitting camp at Burning Man for a solo traveler: Camp Nomadia Annex (an offshoot of the established Camp Nomadia). It turns out that I was not only among other solo travelers (though not all), I was also among avid travelers who understood what it meant to venture into the world alone.
I am not much of a cook, and though I arrived at Burning Man with a propane camping stove, my planned menu consisted of an overabundance of peanut butter sandwiches. As serendipity would have it, the girls camped next to me were chefs in disguise and were in desperate need of a cooking apparatus. Instant friendship ensued.
As the week went on,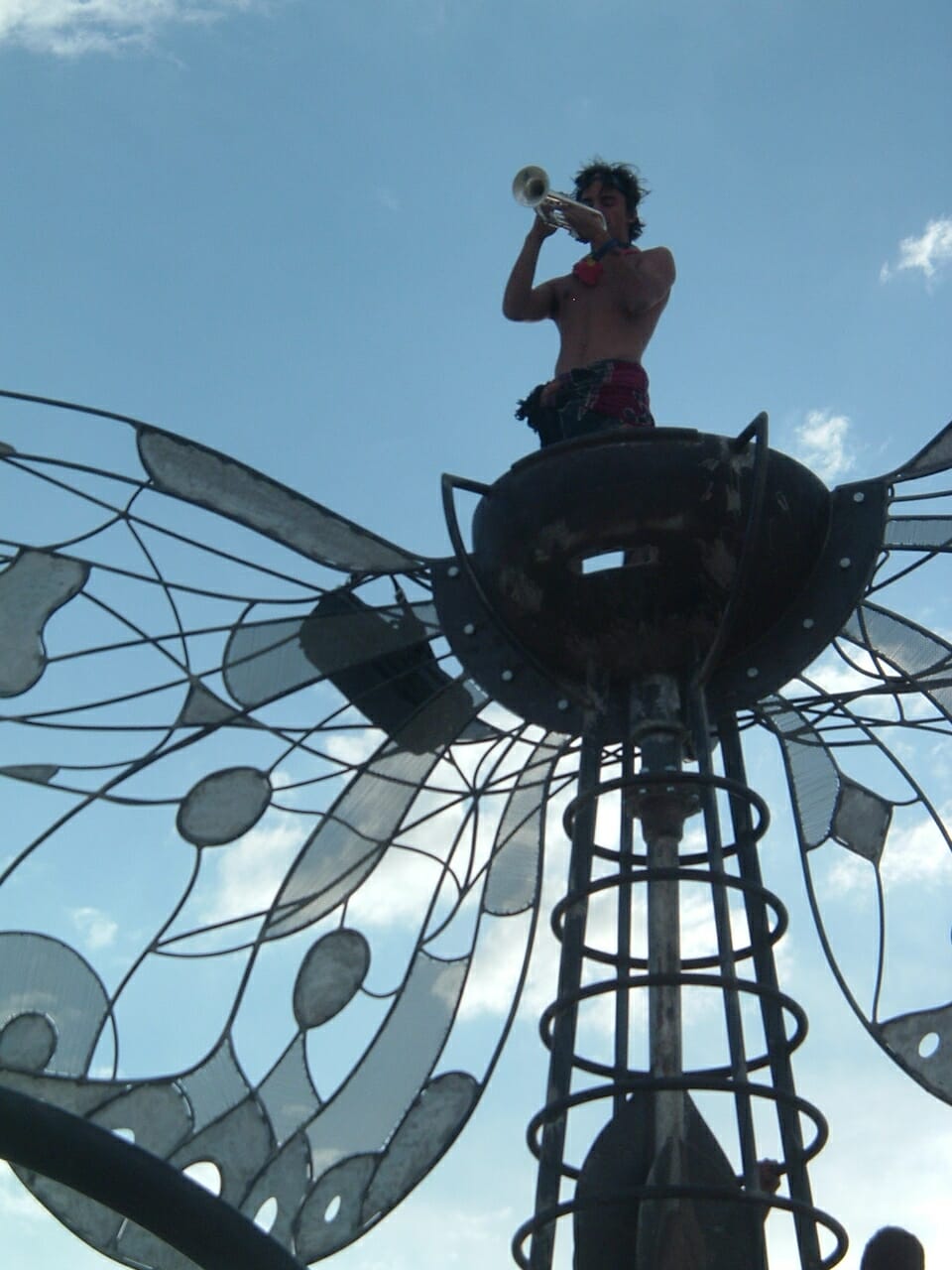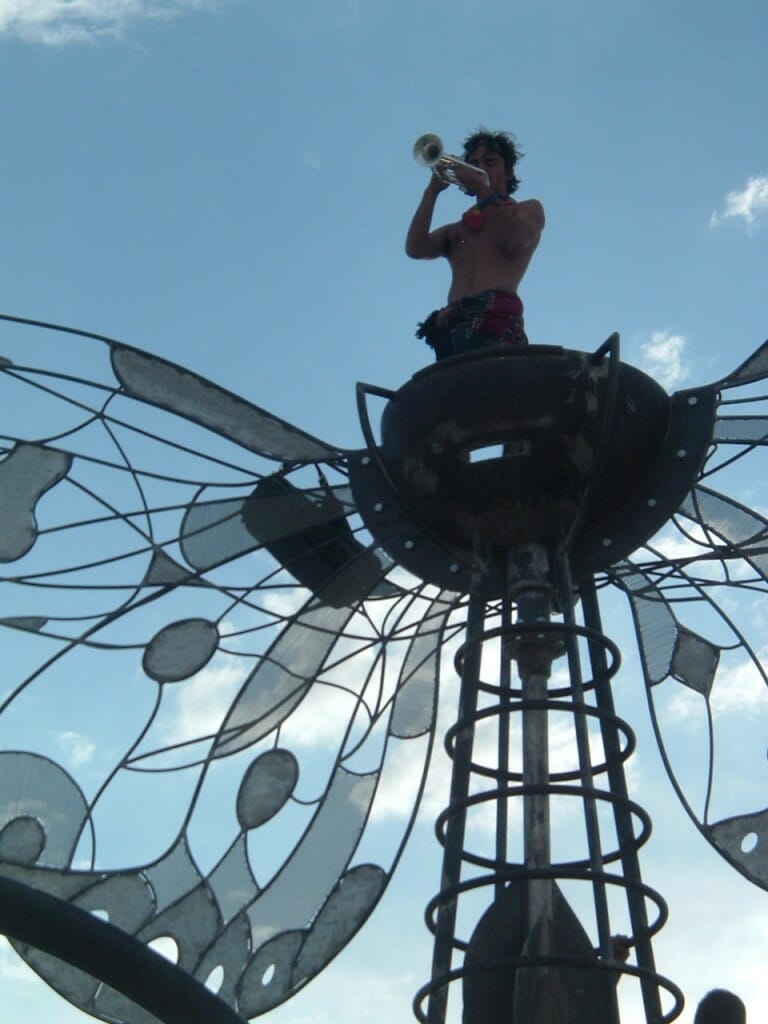 my campmates and I bonded over morning coffee served in mugs that were "playa clean" (that is to say, coated with only a thin layer of dust). A nomadic soul named Zac, who had been traveling through Central America teaching diving lessons, turned out to be a master pancake producer, and, out of nowhere, people began pulling out jars of peanut butter, syrup and jam to use as toppings. The tiny table owned by my neighbors and the propane stove I'd lugged in from Las Vegas drove nearly everyone in our designated camp for our morning meal. We'd sit for hours, squeezed into the tiny patch of shade we'd created, talking about life in the "default world," our travels and where everyone was headed next.
I became fascinated with the personalities that surrounded me. In addition to Zac, I had the pleasure of meeting Erin, who'd just returned from six months in India and was toying whether to look for a teaching job in Afghanistan or Pakistan. Azami had spent the last year and a half hitchhiking across Canada but future plans were still uncertain. A handful of guys representing Matador Network were also in our camp, all of whom have fascinating travel tales.
Over pancakes and under shade structures, an exciting new community introduced itself to me. Burning Man, while certainly a mix of creativity, art and energy—is also about this sense of community and fearless self-discovery, both of which add to the definition of this undefined celebration.