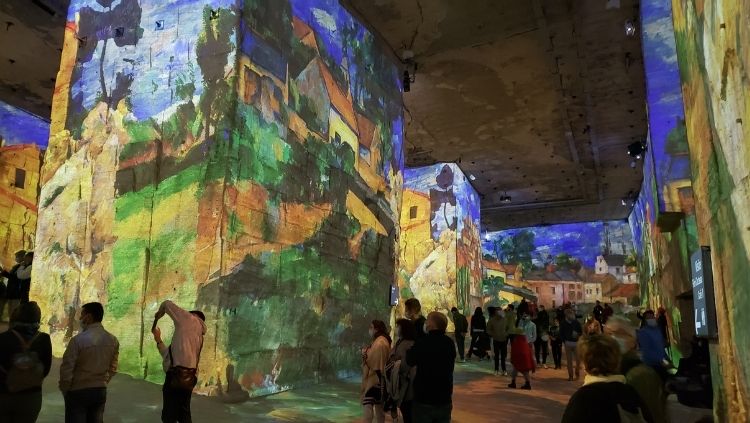 Cézanne and Kandinsky would never have imagined their work to be viewed as it is at the Carrières de Lumières. Nor would they have expected it to be seen by so many people.
I had a chance to see the exhibit on a morning excursion to Les Baux-de-Provence in the Alpilles near Arles, France. It was an included excursion on Avalon Waterways' Active & Discovery on the Rhone trip
I will confess to a bit of snobbery.
I couldn't imagine the projections of their works, or the works of Van Gogh which are currently being projected in 20 cities across North America in the Immersive Van Gogh exhibit, to come anywhere close to seeing the paintings themselves.
However, it is a completely different experience.
These projections are an art form. It is not one that I think will have the life of oil on canvas but, nevertheless, it is an art in itself to produce these immersive experiences.
At Carrières de Lumières the projections are in a former quarry known as Les Grand Fonds. It opened in 1800, providing white stone to the area for construction of buildings. The quarry closed in 1935 but in 1959 it became the muse and location for various artists and their productions. In 2012, Culturespaces, a company that creates and develops digital art centers was entrusted with the use of the quarry. Read and see the fascinating history of Carrières de Lumières here.
The exhibition is on a massive scale with the projections dancing to music from Vivaldi to David Bowie. It was transfixing. People were almost silent as paintings were revealed on the walls in full form at times. Other times, components of paintings flow into each other to eventually comprise the tableau.
It is an artistic wonder to imagine and choreograph the exhibition. It's a technical masterpiece to bring the concept to life. It is a magical experience for those of us who enter and immerse ourselves in the sounds and sights.
The photos below will give you a taste of it.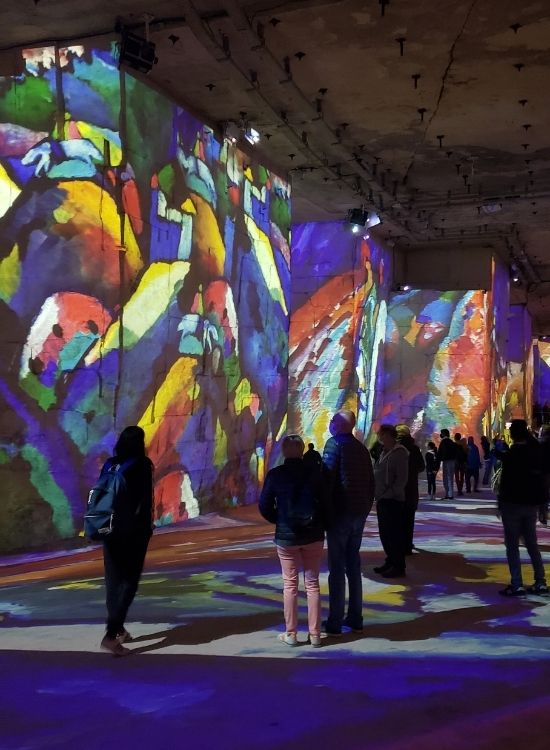 And now, for some of Cézanne's work from Carrières de Lumières .
Carrières de Lumières is just the beginning; I have much more to tell you about this trip. Watch for my posts in the coming weeks.
This post was brought to you as a result of the Avalon Waterways trip, a project between Avalon Waterways and iambassador. Naturally, my description of the experience is my own. Solo Traveler maintains full editorial control of the content published on this site.
Have you traveled solo to a destination that you loved and would recommend to other travelers? Consider submitting a post about your trip with photos, tips for where to stay, what to eat, how to get around, and advice for enjoying the destination. You can use our easy online form.