We recently sent Grace, a contributor to Solo Traveler to enjoy Cuba solo. Here, she shares her story.
After spending several months enduring the gray skies of Toronto, I decided it was time to head south and get some sun in Cuba. I flew on Swoop, an ultra low-cost Canadian airline. It was their inaugural flight to the country which meant there were speeches at the airport gate from representatives of the Cuba tourism board and Swoop–and they gave us travelers some coffee and croissants as well, which was a nice perk!
When I arrived in Cuba, I checked into the enormous new Melia International Hotel in Varadero. This hotel was completed in 2019. It has a separate section called "Level" which is adults-only and nice and quiet.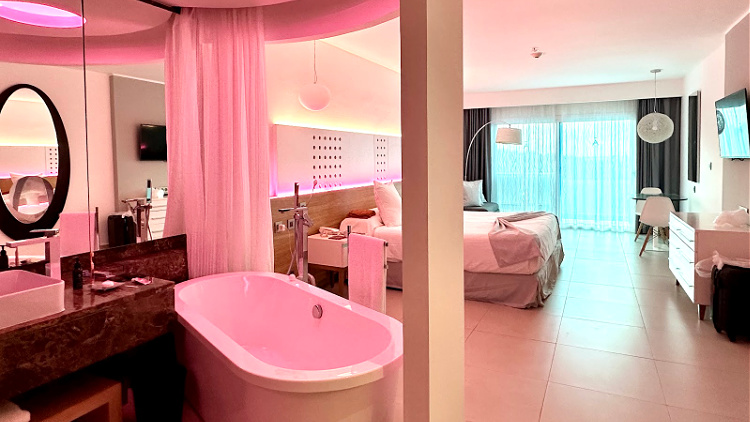 Unlike my last visit to Varadero where I spent most of my time on the beach reading a very large book for a university course, this time, I spent most of the week going on little excursions outside of the hotel. I tried driving a speedboat for the first time with Boat Adventure and managed not to flip the boat over — well done, me! I visited a crocodile sanctuary which was a bit of a tourist trap but was still an interesting sight. I went on a Jeep Safari around the countryside with Ecotur which was great as it gave me a much better idea of the landscape of Cuba.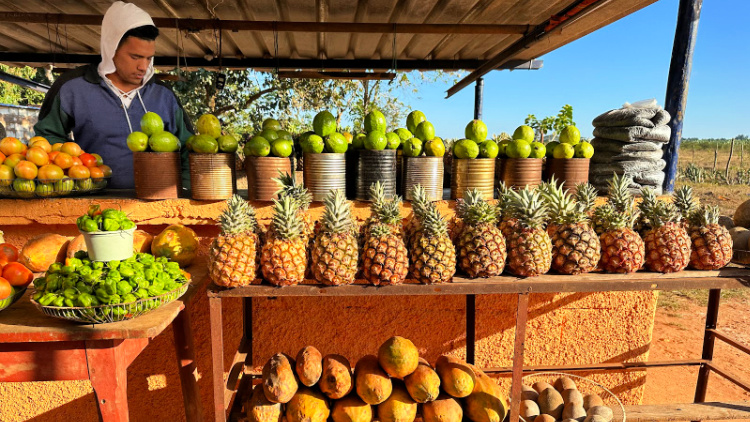 On this tour, I also went cave swimming at Saturn's cave and, while swimming under the stalactites, I was struck with the sudden urge to sing a song from The Little Mermaid. One of the other girls in the tour group gleefully joined in so I wasn't alone and we discovered that sound really echoes in there!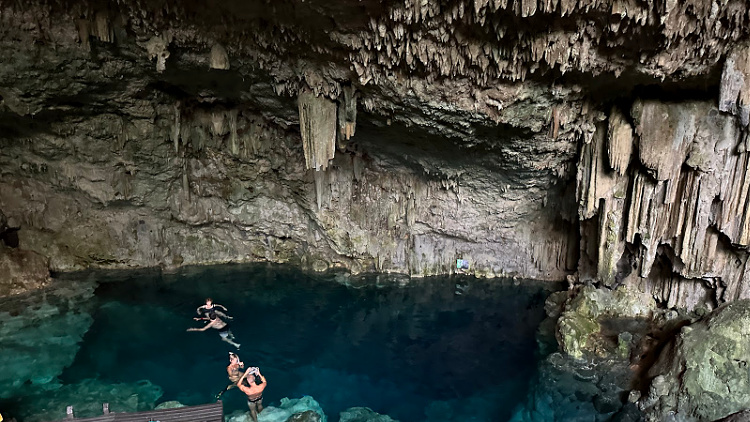 I joined a tour group with Havanatur for most of my visits and we made a stop in a small city on the way to Havana called Matanzas. While there, we went into the Museo Farmacéutico where a lovely woman showed us around the gorgeous, mahogany-lined apothecary. She spoke only Spanish but our guide, Enrique translated for us. She told us that the apothecary was built in the early nineteenth century and operated until 1964. The owners had made their own concoctions and the museum is still filled with the original machinery and bottles which were used. The museum is open on weekdays and costs US$2.50 to enter. It's a great place to visit to break up the long journey between Varadero and Havana.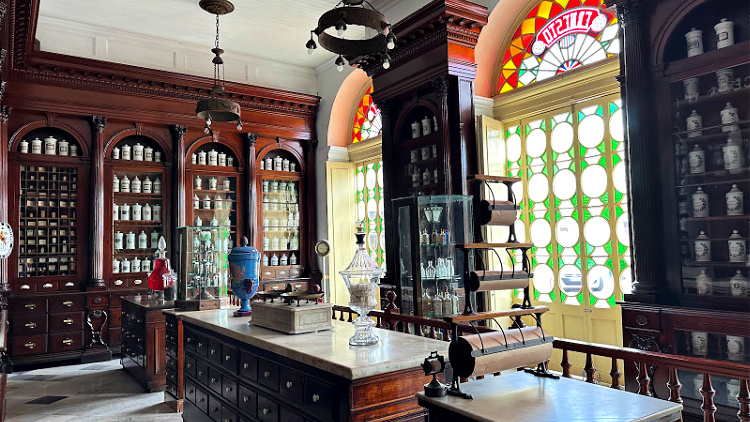 Of course, no trip to Cuba is complete without a visit to the vibrant city of Havana. Through the government-run tour group Havanatur, I took the long journey to the city and was given a history lesson along the way.
Our guide was very knowledgeable, although there was definitely a little bit of propaganda in the history he gave. He detailed the indigenous history of Cuba, the country's Spanish history, and we learned about their national hero, José Martí who fought for Cuba's independence from Spain and was killed in battle in 1895.
Of course, we also learned about Cuba in the twentieth century, its history of corruption, and the Cuban Revolution in the 1950s. When we got to Havana, we visited the Havana Club Rum Museum and we had time to explore the city's old squares and admire its beautiful buildings and mid-century cars.
After many days exploring outside of the hotel, I spent my last day enjoying Cuba solo at the resort. Or, more specifically, I spent the day lying on a beach chair reading a murder mystery and drinking virgin mojitos. 
As with many island countries, the pandemic really crushed the tourism industry so they're very eager to have Canadians return. As a Canadian, I can certainly see the appeal; I have to admit that there is something so satisfying about getting on a flight under overcast skies and -4 °C and arriving in a hot, sunny country like Cuba. It's like it's summer again! As a representative from the Cuban tourist board said in his speech at the airport gate: "Canadians love Cuba and Cuba loves Canadians!"
Swoop flights from Toronto to Cuba are CAD$159 one-way, so they're very cheap, but there are some caveats. They charge for a carry-on or checked bag and the seats are basic with no entertainment console. As well, food and drink is only available for purchase. Basically, bring water, snacks, and download some movies on your phone and you'll be set.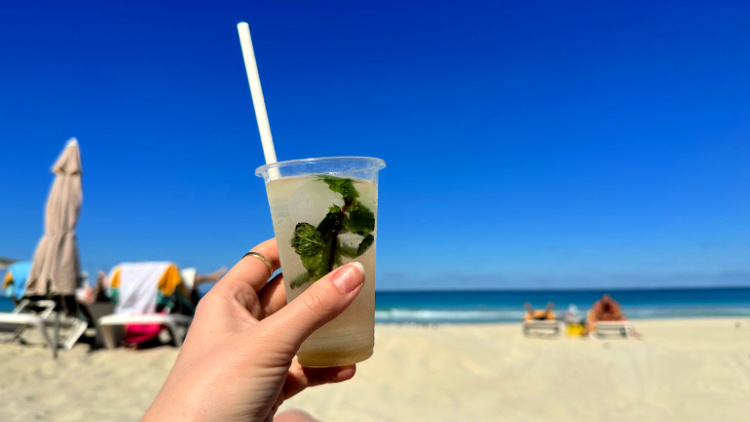 Some quick things to know before you go to help you enjoy Cuba solo:
There are still many items which Cubans can't easily get so if you have extra room in your luggage, it's always nice to bring items to donate or leave as tips: pantyhose, vitamins, guitar strings, toys, art supplies, and batteries are good options. Bring them especially if you're going on an excursion into the countryside where it is more difficult for Cubans to obtain those items.
Convertible Cuban pesos were discontinued in 2019 so if you have some lying around, they can't be used anywhere. However, you can still give them as tips as the locals can convert them.
You may want a VPN on your phone/laptop as some websites and apps are still inaccessible or will run slowly without a VPN. Here are a couple of good options and more details.
American and Canadian dollars are very welcome as tips and often preferable. 
This trip was sponsored by Swoop. All experiences and impressions are my own, and Solo Traveler maintains complete editorial control over all content.