There are ways to make solo travel affordable. Cheap solo travel can be amazing. Free travel experiences are there to be found. With the help of our readers and my personal experience, I'm pleased to share the top tips for how to solo travel on a budget.
I share them with the hope that everyone can enjoy the benefit of traveling solo which, as many know, can be more expensive than traveling with a companion.
Fortunately, we have ways to cut the costs without getting complicated. You can have a budget-friendly trip to remember.
In addition to all the money-saving tips below, you might also want to earn money as you travel. Read 14 Ways to Make Money As You Travel: Long and Short-term.
How to Travel Solo on a Budget
The single supplement is what every solo traveler hates. If I mention that I have a blog about solo travel people will pipe up with, "You know what I don't like about solo travel?" I always know the answer. Here are some tips on how to avoid the single supplement.
1. Source Trips with No/Low Single Supplements.
Tour companies leverage their buying power to get more value for less money. This means that taking a tour can be very cost-effective–unless there is a high single supplement. For tours with no single supplements (or a maximum of 20%), make sure you check our Solo Travel Deals page that lists our advertisers and all the trips they have on offer. Alternatively, you can go to our Searchable Trips page which allows you to filter the trips based on your needs. Finally, you can sign up for our monthly Advisory of Deals if you'd like them delivered straight to your inbox. Tours are not necessarily cheap solo travel but they can make it more affordable.
2. Know the shoulder season for cheaper solo travel. 
High season is the summer in Europe, the winter for Florida. You get it. High season is the time of year when everyone wants to hit a destination, which makes it expensive. The shoulder season, by contrast, is just before or after that high season. It tends to be less expensive and less crowded, yet it still has most of what you want and reasonable weather.
3. Make solo travel on a budget easier with these tactics for avoiding the single supplement.
"No Single Supplement" is the key term that solo travelers look for when buying a packaged vacation. Read this post for more tips on how to find them: No Single Supplement: How to Find Trips without a Solo Penalty.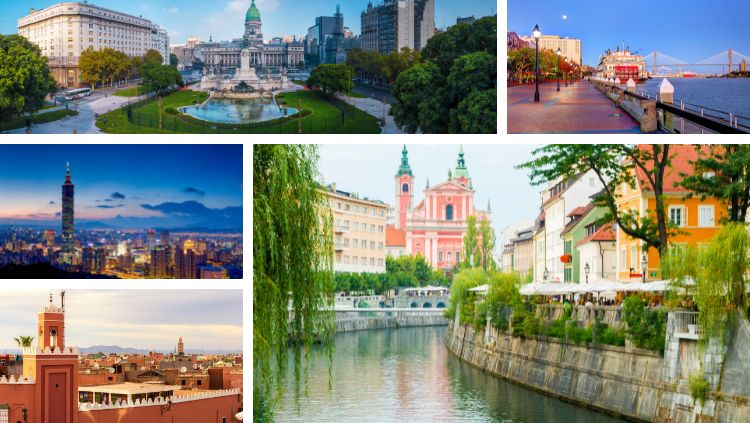 4. Choose a budget destination and lower your travel costs.
I've never met a destination I haven't liked. Whether it's down the road or around the world, I always find travel fascinating. So, if money is tight and you just have to get away, explore our post on the Best Budget Destinations for Solo Travelers. We update this list every year and it includes everything from the cost to get there to the cost on the ground and safety considerations.
5. Book your flights the smart way.
According to Scott Keyes, founder and chief flight expert at Going, the average airfare is up about 36% compared to this time last year. It's more important than ever to use the right tools for booking. I love the research that Frommer's does. Here are their 10 Best Airfare Search Sites for 2023. Expedia is not on the list. Flight Network, however, is on the list. I've had personal experience with their customer service. When I made a mistake, they solved things for me–which is actually more than I would expect from an online booking platform.
6. Find free accommodation and make solo travel on a budget possible.
Hotels and other accommodations are often the greatest expense for a trip. Why not try one of these free accommodation options for cheap solo travel?
House sitting. House sitting is a free exchange of services. The house sitter gets a place to stay and the house owner has someone to take care of their home, the mail, the garden, and even pets while they're away. Taking care of animals is often a key factor for house sitting so, if that's not your thing, you may want to try our second option below. For information on how to become a successful international house sitter check out The House Sitting Academy program. For a limited time, get a 50% discount with this code: SOLO2023.
Home exchange. This can save you a lot of money and let you live like a local. Home Exchange has 65,000+ worldwide listings. I joined HomeExchange.com last year and was amazed. You earn points just for signing up. I have since stayed 4 nights in New York City with those points and booked an exchange for a month in the center of Bordeaux, France, all for the US$175 membership fee.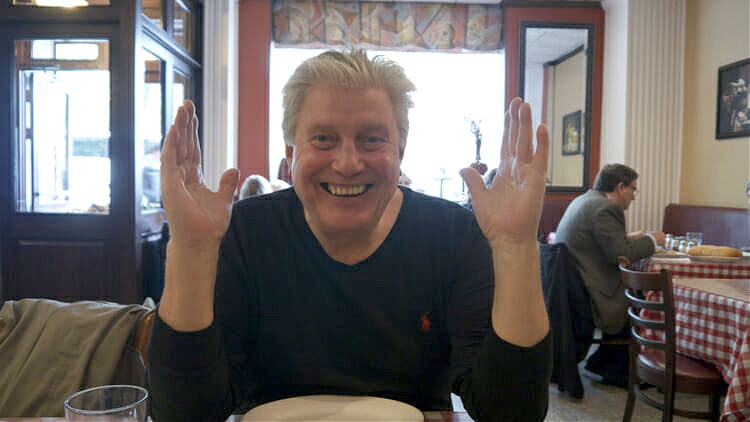 7. Connect with locals for free.
Why just look at a destination? Why not dig a little deeper and get a real sense of what it is like to live there, the politics, social customs, and more?
Book a free local greeter. I've used local greeters in New York, Paris, Chicago, Tokyo, and other cities. To find a greeter, you can use the International Greeter Association site. Book the greeter online and in advance as it is often volunteers who have to make the arrangements for you. If you are going to a large city, search the city name and "free greeter" to find their local network.
Use Meetup.com to find people who have similar interests. Meetup.com is a website that is organized by city and by interests. There are meetups in cities all over the world on as many topics as you could possibly imagine. They're not just great travel freebies, they're also cool free events to enjoy at home. I joined a hiking meetup in Hong Kong. I enjoyed the company of locals and they seemed to enjoy having a new face in the group.
Join a local running, walking, or cycling group. These clubs will often welcome guests from out of town to join them for a walk, run, or cycle for free. It's a great way to hang out with locals for a while.
8. Enjoy the world's top cities with these tips for cheap solo travel
Use city passes. These are available in major cities like London, Paris, New York, Toronto, Chicago, Dublin, Rome, and San Francisco. Click any of those links and search for your destination to see if there is a discount city pass for you.
Book your experiences where the deals are. Many attractions offer discounts for booking online and in advance. You can also look at sites like Groupon for deals on food and drink, attractions, and more by destination. Just search for your city and see what comes up.
9. Try these free solo travel experiences that are hard to beat.
Take a free guided walking tour. Most major cities have free walking tours. Some, like Paris, offer a number of free walking tours. Sandeman's has free tours in many European cities. Simply Google "free walking tour" and your city of choice. A tip for the guide is important.
Get an app for free self-guided tours. There are many free travel apps that offer self-guided tours of cities. GPSmycity.com has self-guided walking tours for over 1,000 cities. Interested in history? Check out Historypin.org. If you're driving rather than walking, try RoadSideAmerica.com.
Go to the museums when they're free. Paying museum admissions can really add up but most museums have times when their doors open to all for free. Here's a list of 26 museums that are free in New York City. A simple Google search will find the list for your destination.
Find the calendar of free events. Every city has a calendar of free events online or in their local arts paper. Google it and you'll likely find lots of options for activities.
10. Stay in touch as you travel for free.
Find great information, quiet time, and free Wi-Fi in libraries. Libraries, even ones in countries where English is not the primary language, are great sources of information. They always have information about what's free in the city, free computers and Wi-Fi.
Stay in touch with home for free. As long as you have access to Wi-Fi, you can use apps like Facebook, WhatsApp, and Signal to contact home at no cost.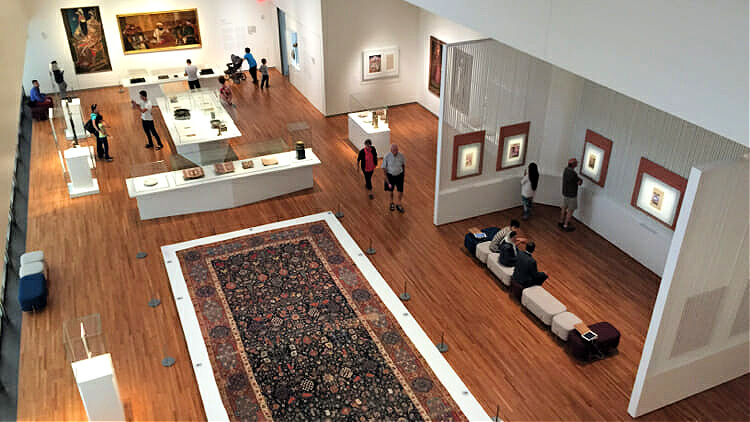 11. Use your memberships to access free solo travel experiences.
Consider the memberships you have at home. Now, research to find out whether they have partners in other cities with reciprocal arrangements for members. It's a great way to stay within you budget as you travel solo.
Sports Clubs. What better way to meet locals than participating in your favorite sport? If you have a membership at a ski, golf, sailing, or other club, you can ask your home club if there is a list of reciprocating clubs at your destination.
Museums and Art Galleries. ROAM – Reciprocal Organization of Associated Museums has a list of museums that offer reciprocal free admission to museum members. If you're a member at one of the museums or galleries on the list you can get free or discounted entry to any of the others. Some, like the Art Gallery of Ontario in Toronto and New York's Metropolitan Museum of Art, require a higher level of membership for reciprocal benefits to kick in.
Gardens. Join the American Horticultural Society and get free admission to over 330 gardens throughout the United States, Canada, and the Cayman Islands.
Hiking and Nature Centers. The Association of Nature Center Administrators has a list of more than 125 centers nationwide that offer free or discounted admission and program purchases to one another's members.
Service Clubs. I know a family who traveled the world and, in many places, used their Rotary Club membership to make local contacts and save some money. I can't pretend to know the ins and outs of this program but, according to their website, the "ITHF (International Travel and Hosting Service) exists to promote and facilitate regional, national and international 'connections' between its members." If you're a member of a service group it's worth checking on the international benefits.
University Clubs. Your university alumni association will likely give you access to clubs around the world with restaurants, bars, fitness facilities, and even golf clubs and guest rooms. The club of my alma mater, the University Club of Toronto, has been running since 1906 and is affiliated with over 300 other clubs around the world.
Science Centers. You can join the Association of Science and Technology Centers. Become a member of one and your membership will likely include entry to centers in 16 different countries through their ASTC Travel Passport Program.
Cheap Solo Travel Is Both Possible and Enjoyable
Cheap solo travel does not have to be any less of an experience than a more expensive trip. It's all about being clever in how you spend your money and having the right mindset. Go for great experiences. Return home with great stories and money in your pocket for your next trip.
Solo travel on a budget so you can do more of it.