Readers of Solo Traveler and members of the Solo Travel Society on Facebook regularly share with us photos from their travels. Enjoy these China photos, some taken by Janice, others contributed by members of the Solo Traveler community from around the world.
This week's photo of Lugu Lake was shared with us by STS member Sonny. It is located in the northwest of the Yunnan plateau. The middle of the lake forms the border between the Yunnan and Sichuan Provinces of China.
Do you have a great photo from your travels that you would like to share? Join our community of more than a quarter million solo travelers on Facebook. You can submit pics for consideration there anytime, along with a description of where the photo was taken.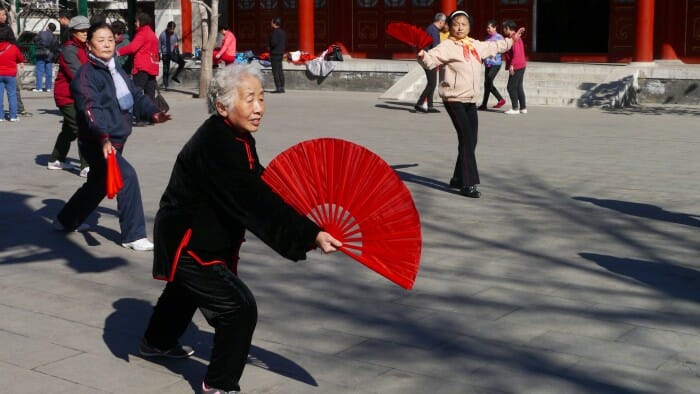 Janice found that parks in China are very well used by local residents. She said, "The morning activity in the parks is amazing. This was just one of many groups doing morning exercises."
Solo Travel Society member Sam contemplates the horizon in this photo taken at Karakul Lake in Xinjiang Province.
Have you traveled solo to a destination that you loved and would recommend to other travelers? Consider submitting a post about your trip with photos, tips for where to stay, what to eat, how to get around, and advice for enjoying the destination. You can use our easy online form.
Janice found the scale of the Terracotta Soldiers museum absolutely amazing.
Solo Travel Society member Amy offered us this shot of graffiti, with contributions from around the world, on a section of the Great Wall of China.
I hope you've enjoyed these China photos, generously contributed by members of the Solo Traveler community. Ready to start planning your trip? Go straight to our Start Here page. Here you will find links to our most popular resources on Solo Traveler, our best solo travel tips, advice for saving money for and as you travel, and our top safety information.