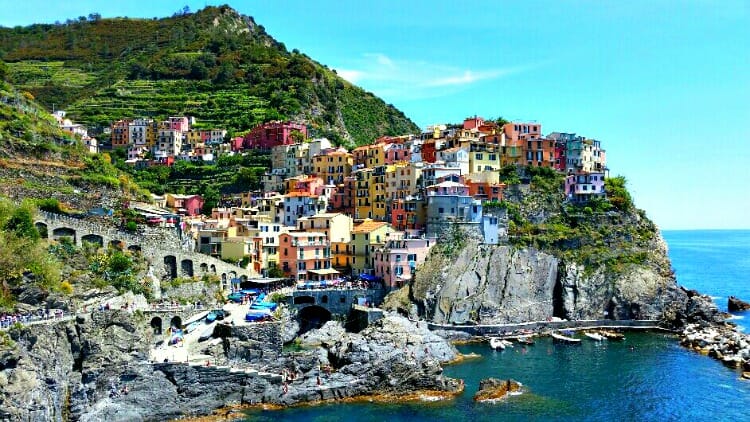 When choosing a travel destination, the inspiration can come from many different sources. Sometimes, we have had a desire to visit a country for a very long time. Other times, it hits us from out of nowhere and ignites a passion that must be fulfilled.
I have often found that words have inspired me to travel, whether I discovered them in a fictional novel set in a specific destination, an article in a travel magazine, or a great cookbook or other food or wine-related piece of writing.
I had a hunch that other travelers might also take some form of art as inspiration when choosing a travel destination, so I posed a question to the more than a quarter million members of the Solo Travel Society: Have you ever read a book (or watched a movie, or seen a painting) that portrayed a destination in such a way that it inspired you to travel there?
As always, they had lots of thoughtful answers to share. Here are a few of the highlights.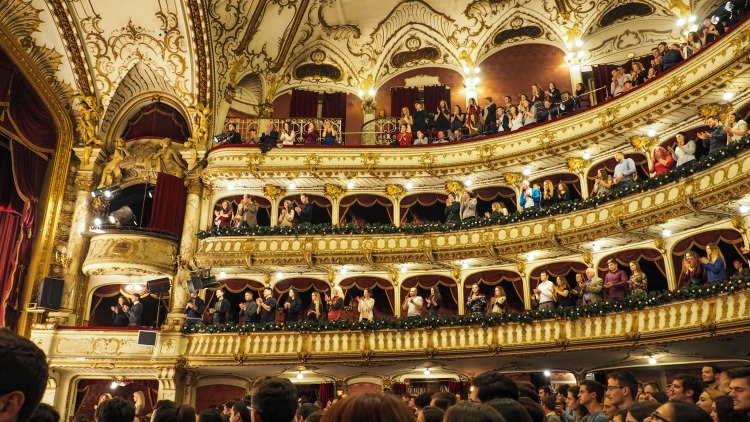 Musical Inspiration
Janice has been inspired by music when choosing a travel destination, or, in some cases, multiple destinations. She says, "One approach is to let a specific music project inspire a single trip, as Quartetto Gelato Travels The Orient Express does for me. Beginning in London, the origin of the Orient Express, this album travels musically along the train route featuring the cities of Paris, Vienna, Bucharest, and Istanbul. It's been one of my favorite classical albums (it's also categorized more appropriately as classical cross-over) for over a decade."
Annette has found inspiration in individual songs. "Numerous American songs of the 60s and 70s drew me to the many places they told of and also to the many streets and venues immortalized by tales of discovery and rise to fame."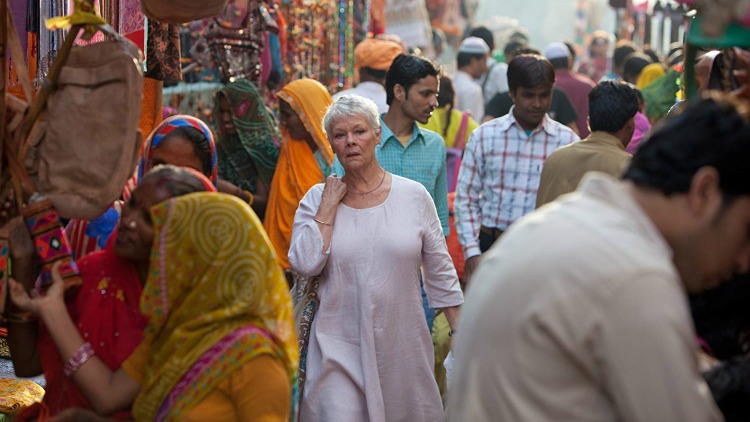 Choosing a Travel Destination from a Movie
Movies are a favorite source of destination inspiration for solo travelers, and I received many recommendations from STS members.
You might want to check out some of these films:
Samsara inspired Lety to travel to Myanmar.
Indiana Jones "Ever since Indiana Jones I've wanted to see Petra. I finally made it last year and I was not disappointed!" said Sylvie.
Twilight "Even though it wasn't actually filmed there, the "Twilight" movies inspired me to go to the Olympic Peninsula of Washington. Being from Nevada, I loved all the green, the ancient trees and ferns. You do expect to see vampires in those mystical woods! Or at least flying monkeys," said Marjorie.
First They Killed My Father Rocky said, "I just wondered how the people were today in Cambodia. I loved the sites and history."
Best Exotic Marigold Hotel "This film prompted me to visit the state of Rajasthan. I absolutely loved India but particularly loved Udaipur," said Sandra.
The Way Marissa told us, "Watching the movie The Way inspired me to walk the Camino de Santiago. I'm glad I did! The scenery was so beautiful every day." To read about another solo traveler's journey there, see El Camino de Santiago Solo: A Life-Altering Walk.
The Year of Living Dangerously "Brilliant," says Lauren. "I saw it at least 20 years ago and I think it's the only film I have watched more than once (about 7 times and it's still brilliant). It is about Sukarno's Indonesia. It definitely inspired me to go there."
Roman Holiday Rebecca "went to places Audrey Hepburn's character went. It added to the magic of Rome." Jasmine agreed, adding "I ate an ice-cream on the Spanish Steps and stuck my hand in the Mouth of Truth."
Scotland from Above Micheline found this film inspiring.
Under the Tuscan Sun This film inspired many solo travelers to visit Positano, Italy.
Shirley Valentine This one made Barbara want to visit Greece.
Copenhagen "I watched this movie once or twice a year from 2016 until last year, then I decided to go see Copenhagen for myself,"said Mpume.
Night Train to Lisbon Josie says, "The architecture and scenery convinced me that I had to go. The movie was not so great, but Portugal did not disappoint.
You might also enjoy this post: Top 10 Films about Solo Travel.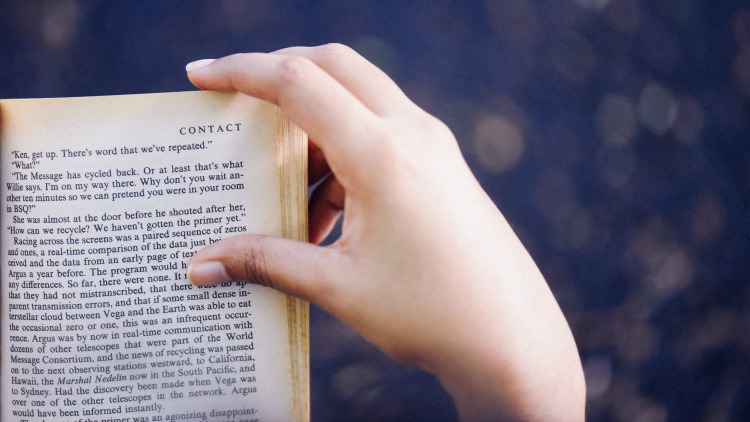 Inspired by Books
Christy said, "I read Midnight in the Garden of Good and Evil, set in Savannah, Georgia. I've always had an interest in the South. This book was full of eccentric characters. I was so intrigued, by both the people and the town of Savannah. So, I went!"
Anna Karenina inspired Brenda to visit St. Petersburg. "I found it to be the grandest city I have visited so far, with amazing architecture and history."
"I read all of Rex Stout's "Nero Wolfe" mysteries as a kid," said Karen. "Wolfe was from Montenegro, which sounded so exotic to this small town girl. I traveled there in late 2015. It was absolutely gorgeous."
Multiple authors inspired a trip for Oswald. "The combination of Cervantes Don Quixote, Hemingway's For Whom The Bell Tolls and Michener's Iberia would eventually set up my first trip to Spain in November, 2015. Each author's take on the country and its sweeping landscapes was enough to sway me into booking the trip."
"Back in the early 1980's I read the novel Shogun about an Englishman who got shipwrecked on the coast of Japan in the 17th century. There was also a TV series based on that novel," said Gunilla. "Combined with postcards from Japan sent by my brothers during the 70s when I was a child, I was determined to go there one day. I finally went there in 2013 and loved it. Hopefully I'll be able to return there one day."
For Rosemary, "the descriptions of Carcassonne and other nearby areas in the south of France from Kate Mosse's books Labyrinth and Citadel inspired me to visit on what turned out to be a fantastic holiday."
Rudy told us, "After reading Into Thin Air and The Climb over 20 years ago, I watched Everest in 2015 and knew I had to go there. In 2018, I took the 3 High Passes route to Everest Base Camp and made it to almost 6000 meters en route. Also, after reading and watching The City of Z, I traveled into the Amazon in the Peru/Brazil/Bolivia border region. Both solo trips were absolute highlights of my life."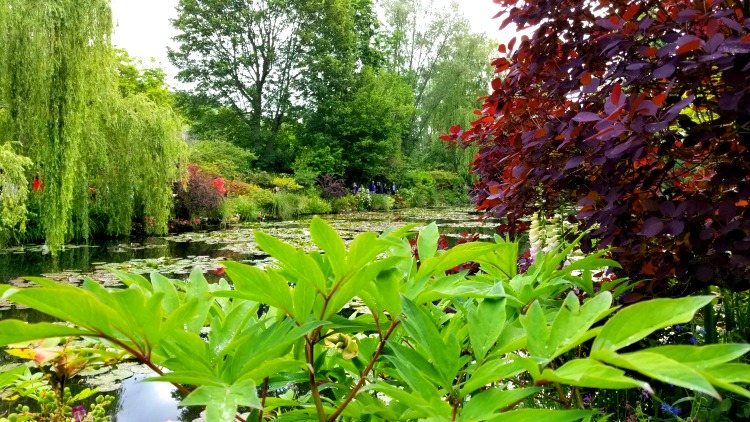 Moved by Art to Travel
A painting or photograph can sometimes be so evocative of a place that you can feel its energy and develop a desire to travel there to experience it for yourself.
Canaletto's Venice paintings inspired Anne to visit the city. She says, "when I arrived in Venice, it looked so much like the painting, I had to pinch myself repeatedly to make sure it was real!"
For Ros, it was Cezanne's paintings of Aix en Provence. For Joanne, it was Monet who led her to Giverny and to the Orangerie Museum in Paris. For Elise, "The Lady in Gold and artist Gustav Klimt drew me to Vienna. It was a wonderful trip!"
For Kelly, it was Frida Kahlo. "The Dali Museum in St. Petersburg, Florida had a Frida Kahlo exhibition a few years ago and I had never been to the Gulf side of Florida, so I planned my break to go see it."
It need not be a masterpiece hanging in a museum or gallery that leads you to choosing a travel destination. It could just as easily be a randomly spotted photo. Alexandra "saw a picture of Priekestolen in Norway on a random Facebook meme, decided to go there and loved it!"
"Before I went to China, solo in '85 for three months, I read a book illustrated with photographs by Porter. In it was a photo of a 110 foot high Buddha statue at a site in Western China called Dunhuang. The photo looked directly into the eyes of the Buddha. And in those eyes I saw two small but bright lights, that seemed to me to be coming out of the eyes, rather than being reflected from an outside source. And so I went. To China. To Dunhuang. To that Buddha. Iceland as well. Inspired by one photo. Taken from slightly above it showed lava, blue sky and a wild waterfall. Elemental stuff," said Scott.
Kelli was also inspired by a photograph. "I had a desktop calendar with scenes from Ireland and there was one day that had a photo of an intersection in Ballyvaughan with a cluster of signposts. I wanted to find that intersection, and many years later while on a tour in Ireland, we drove through Ballyvaughan and I jumped up to snap a photo of the signposts through the windshield of the tour bus. It was a bad photo but it was a fun moment for me!"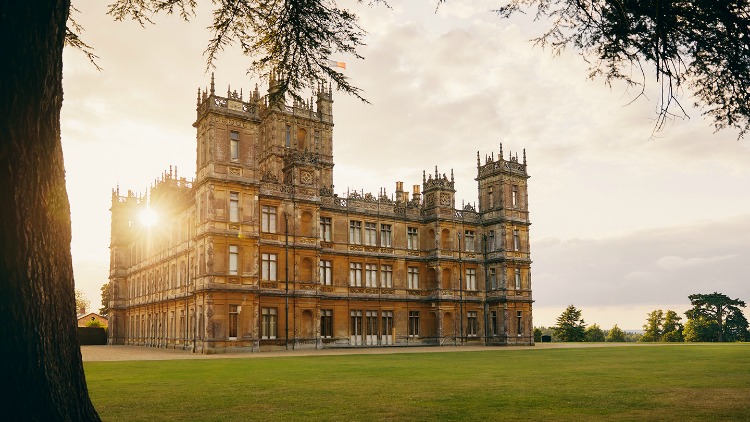 A Television or Online Series Can Inspire Travel
Downton Abbey, Last Tango in Halifax, and Happy Valley inspired Cecile to travel to the UK. "I traveled to Halifax and other places in Yorkshire and I was not disappointed. Green hills, cute towns without too many tourists, and beautiful old industrial sites, some of which have now been turned into art galleries and cafes. I definitely want to go back for more. Halifax was also surprisingly nice despite being well off the beaten track."
Laurie said, "Oh, Twin Peaks! Most of it was filmed in the North Bend-Snoqualmie area of Washington. Last summer, I spent several days there, seeing all the TV and film locations they used. It was just as beautiful as I thought it would be."
For some, a single episode of a series can spark interest in a destination. "A Lonely Planet episode about Krabi in Thailand, which must have aired in the 90s" caught Adam's eye. "That was my inspiration for going in 2006. I've been several times now and the cliffs at sunset still amaze me." Likewise, an episode of The Amazing Race inspired Ellen's first trip to Portugal.
Looking ahead, R.E. says, "I'm re-watching Bordertown on Netflix and have been looking at Finland as a travel destination, someday!" After watching Season 2 of Master of None, Cheyenne reports, "I now want to live in a small town in Italy for a year!"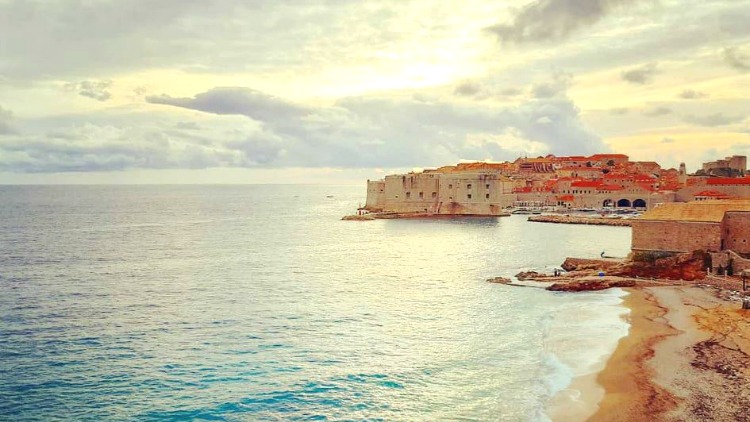 Choosing a Travel Destination Based on History
The final word goes to Di, who was inspired by something else altogether, and who has clearly followed a passion for history.
History inspired me to sail down the Nile, climb into a pyramid, and gaze with awe at the mummified face of Ramses. It led me to sail the Mediterranean, get lost in the streets leading up to the Acropolis, wander around the ruins of Delos, and find the nearly hidden moat entrance at Rhodes. I ballooned over Cappadocia, sat at the foot of the Library of Ephesus, stood at the shores of Gallipoli, and got lost in the ancient bazaar of Istanbul.

History inspired me to drink wine in Venice (well, I drank wine everywhere), follow the Medici's to Florence to see the work of the masters and join in the procession for the Festival of Lanterns, and walk in Pompeii in the shadow of Vesuvius. It encouraged me to explore the beauty of the Croatian coast from Dubrovnik ancient city to hear the haunting sounds of Zadar's Sea Organ at sunset, roam the Tower of London and sit in Shakespeare's Globe Theatre.

History inspired me to walk the cobbled streets of Edinburgh with its hidden underground and the peaceful Greyfriars Kirkyard, the highlands of Scotland in glorious autumn to hear the ghosts of Culloden battlefield, and to get drunk with locals in an awesome little pub. I stayed in ancient inns near ruined castles where clans fought and Mary Queen of Scots was hidden, and in a log cabin on the shore of Loch Ness.

I did some solo and some with my daughter and best friend and didn't start traveling until after 50. Next was to be Spain and Morroco with my bestie but my wandering spirit has to wait now.
Now, I will ask you the same question about choosing a travel destination. Have you ever read a book (or watched a movie, or seen a painting) that portrayed a destination in such a way that it inspired you to travel there? Please share your thoughts in the comments section below.