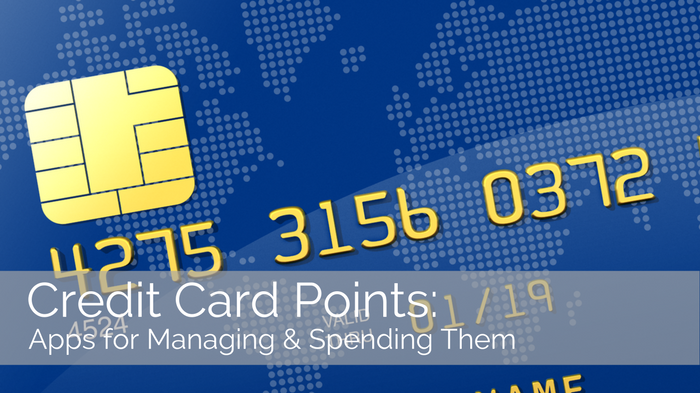 Everyone should be using a credit card that gives you something back.
Whether it's points on a premium card or cash back on a free card, you're missing out if you don't get something in return for using your credit card.
I've addressed how to select a credit card here. Now I want to talk about how to manage your points well and how to get top value when you redeem points.
Top Tips for Managing Your Credit Card Points
Points are like cash. Yes, points may have more value for one purchase than another but they all have value! Monitor your points like you monitor your money and you'll be better off. Here's what you want to track when managing your points:
The number of points you currently have available.
How many points you have pending or you can earn if you make certain purchases.
How you can spend the points.
Major upcoming purchases to which you may want to apply points. This may include travel, technology or large household items.
The terms and conditions that may affect the value of your points.
So how do you keep track of all this? If you're old school and like seeing it all before you in one place, then a spreadsheet will work. But that's not for most people. In Canada, RBC has just announced their RBC Rewards App for managing points. It has a lot of functionality. An app like this is the way to go for most people. If, however, you travel a lot and have hotel, airline, credit card and other rewards programs to juggle, then the Points Loyalty Wallet may be worthwhile. It's great for shifting points between one program and another (at a price) but it lacks a number of the tracking and purchasing elements mentioned above.
When RBC approached us to write this post, I thought it was a good opportunity to look at the functionality of an app like theirs.
Know your points balance.Just open the app and you'll know your account balance. Combine this convenience with the travel and product shopping features in the app and you're better able to know when you can save your cash by spending points on an upcoming purchase.
Watch your points accumulate. I use my credit card for every possible purchase. From paying the parking meter to buying coffee… it all goes on my credit card and all those small purchases add up. Of course, I always pay off my card at the end of every month. Paying interest on a balance will cancel out any benefit you'll receive from points.
Know your points potential.Another thing the app does is let you know what your potential point accumulation will be with certain purchases. I don't recommend buying things you don't need in order to collect points but knowing the point implications of a purchase could be helpful in a buying decision.
The app makes it easy for you to use your points. Whether it's on travel or products (I bought the computer I'm writing on with points) you can buy right within the app. Given that the value of points decline over time (see below) this is a feature I like. I also like the fact that you can search and book flights, hotels and car rentals, using a combination of points and cash right in the app.
You can "Like" products in the app. I love this feature! When I bought my computer on points I got lucky. There was a huge discount on the points required for its purchase and I just happened upon it. With the app I can "Like" a product and monitor it easily. Plus, the system will point out similar products to me so that I don't miss a similar product with a better deal.
Keep track of multiple RBC credit cards.I travel with at least two credit cards (sometimes three) and I recommend others do the same. One of my cards is a premium points card, another is a free cash-back card and a third is no-foreign-transaction-fee card. The app lets you keep track of all your RBC cards in one place.
For those who are not in Canada, keep an eye out for an app like this from your financial institution.
Top Tips for Spending Your Credit Card Points
In my opinion, the best bang for your point is the following:
Use points as soon as possible.I know. It's nice to build up points and see them sitting there just waiting for the absolute right deal. But the fact is that, with inflation, points devalue over time. In some cases, they can expire – though this is not the case with points collected on RBC credit cards. It happens more often with airline loyalty programs.
Spend hotel points on hotel rooms, flight points on flights…Of course these sites have more things to buy on their sites than just their own product but their own products are what they can give you the best deals on.
Calculate the value of your credit card points.Buy travel and a point may be worth $1. Buy a product and it may be worth $0.75. If you have only one thing you want to spend points on this won't matter much. But if you're deciding whether to spend your points on a flight, hotel room, train or whatever it's simple math to determine which will be your best use of points.
Credit cards that offer points or cash back can be a huge boon to your travel budget. The key is to manage them well which a great app will help you do.
This was a sponsored post written by me on behalf of RBC. All opinions are my own.