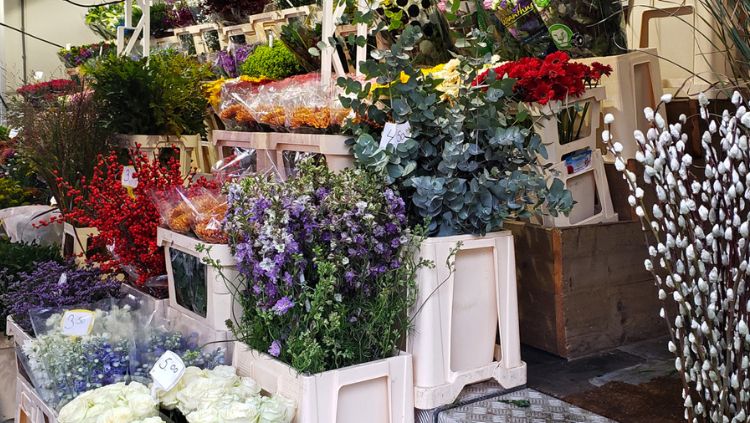 Den Bosch (pronounced Den Boss) is for the solo traveler who has already been to Amsterdam and wants to experience a part of the Netherlands that is truly Dutch.
While there, I once heard German spoken but otherwise, it seemed that all the tourists were Dutch.
Amsterdam is a fabulous city, but it's busy! Overtourism is part of the experience. English is everywhere.
Den Bosch is a quieter, more authentic Dutch experience.
Formally known as 's-Hertogenbosch, Den Bosch is the provincial capital of North Brabant with a population of just over 150,000. It bustles during the day, is quiet most weeknights, and comes more alive on weekend evenings. It is a city with a strong sense of community.
This trip was not solo. I was there with my husband for the 75th anniversary celebrations of the city's liberation in 1944. His mother was born there. His father was one of the Canadian troops involved in the liberation. They met and married and Anna Rosa moved to Canada as one of many Dutch war brides. Her father owned a music store and was a composer. We came especially for an event honoring him at a ceremony and concert on the Thursday evening.
But, back to that sense of community. We arrived in the city by train and, en route to our Airbnb, we went along Kerkstraat where his grandfather's store was located. It closed in the early 1980s. We went into a bookshop to ask whether they knew where exactly it was located and there they had postcards promoting a book coming out about his grandfather. The image on the card shows him in front of his store. One of the clerks lit up to tell us that she had bought sheet music there. Two doors down was the actual building that housed the store. It is now a hosiery shop but the owner remembered the music store as well.
The next day I was staring up at the tourist directional signs when a woman came up to ask if she could help me. We were looking for the river tour that actually goes under the city. She not only answered my question but walked us to the ticket shop. On the way, she told us how much she loved Den Bosch. "I kiss the ground of Den Bosch," she said. We spoke about why we were in town. She asked for the family name and, wouldn't you know it, my husband's uncle had been her dentist. The family has not lived there for 35 years.
We had dinner that night with a travel blogger friend who lives nearby. He explained that, in the south of the Netherlands, life revolves around the family. In Den Bosch, family extends to a strong sense of community as well. We could certainly feel it. This sense of community also helped explain to me why, in the early 1920s, Simon's Jewish mother sang with two of her siblings in the city's Saint John (Sint-Janskathedraal) Catholic Cathedral, the largest in the Netherlands.
Ah, these are the riches that travel offers when they include understanding personal roots.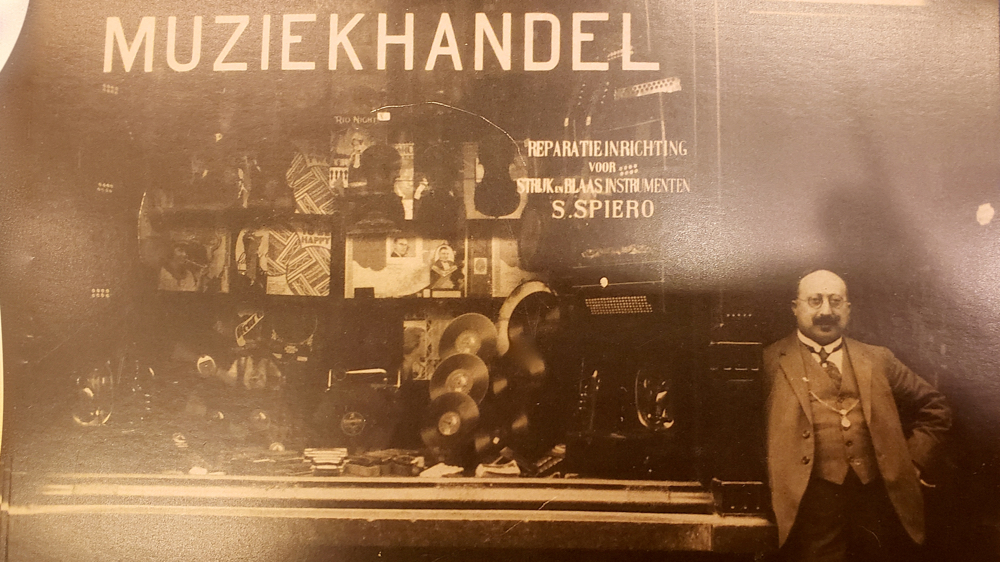 Because You Asked
I sent the story above in an email last month and received a number of replies asking about how Simon's mother's family managed during the occupation.
Simon's mother and her twin sister were the eldest of nine children. As we understand it, Simon's grandfather, for whom Simon was named, was a leader in the Den Bosch Jewish community. Deciding what to do was a challenge for all Jews as the occupation of the Netherlands took place very early in the war – May, 1940. Understanding the meaning of the occupation would have taken time. However, fortunately, Simon's grandfather decided that they had to go into hiding.
Simon's mother was in hiding in several different places in the countryside and was responsible for her youngest sister there. Her twin sister hid elsewhere with her parents. All the other siblings were separated and stayed with families who were part of the resistance. One of Simon's cousins, with whom we had a special visit, was hidden separately from his parents with a Catholic family. He was only three. They dyed his hair blond and he didn't know his parents when they came to get him after the war. One uncle and wife went through the underground in hopes of reaching the United States but they were turned into the Nazis at the Belgium border. They died at Auschwitz. One aunt and husband were also caught, though we don't know how. The family were informed by a survivor of Bergen Belson that she and her husband died there.
In the Netherlands, 75% of the Jewish population died in the Holocaust. The fact that two of a family of eleven perished is both remarkable and a tragedy.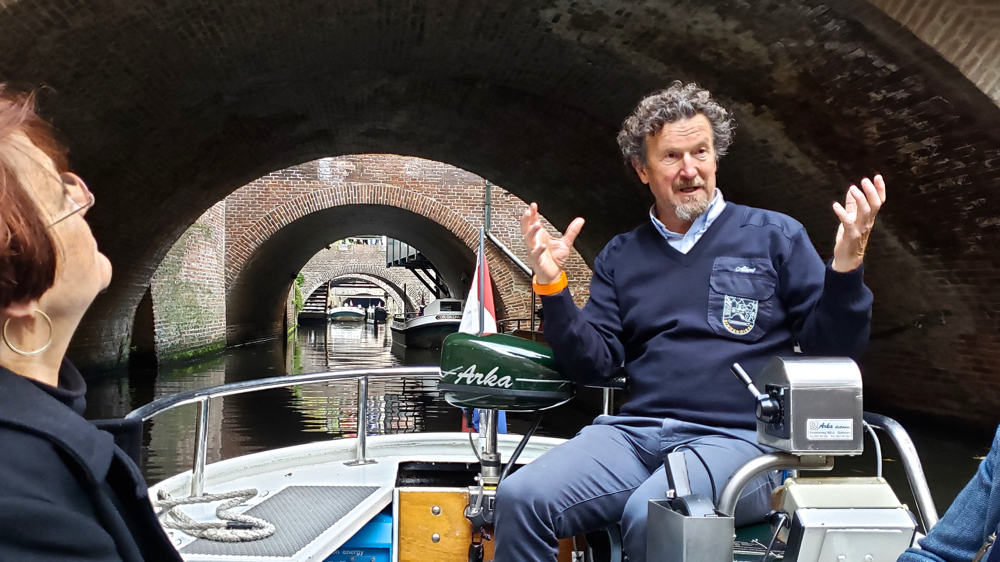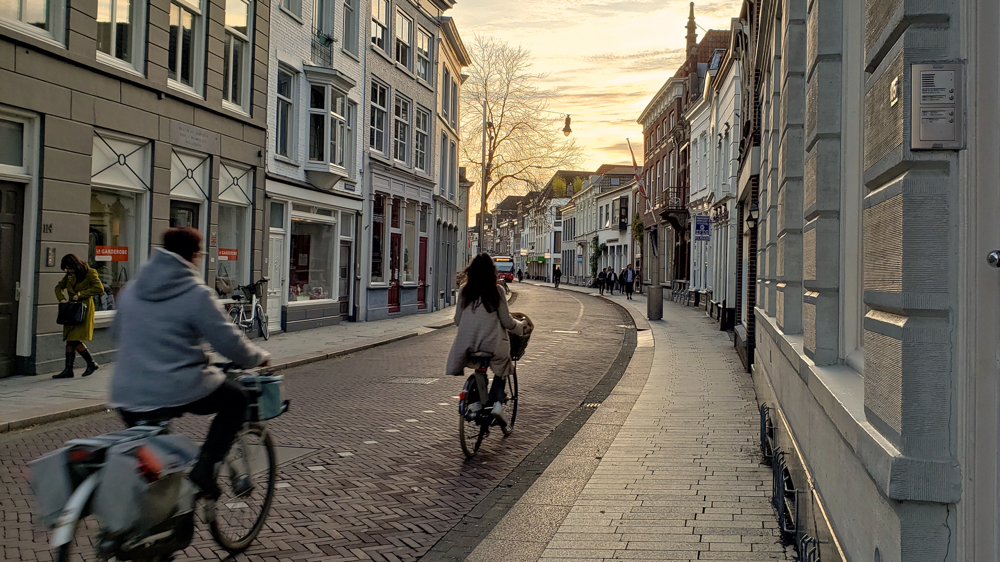 Den Bosch for Tourists
While the events in Simon's family took us to Den Bosch, when there, we only saw family on one day. The rest of the time we were typical tourists. Yes, we were tourists. My apologies that this is not a solo trip but it would be remiss of me not to share with you the wonderful travel experiences waiting for you in Den Bosch.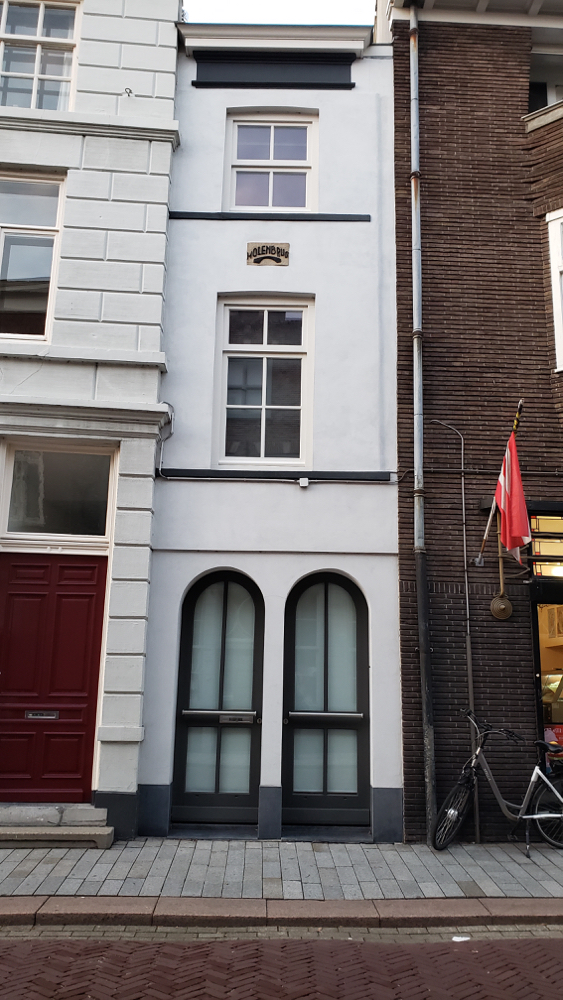 Here's what we did.
The Binnendieze Boat Tour takes you through Den Bosch's centuries-old canals and the city's history. All the boat guides are volunteers who are from the city or have a connection with the city. The tour was in Dutch but our guide gave us the occasional update in English. However, in the summer when there are more tourists, there are tours in English. You can order your tickets online on this site which may be a good idea as it is a popular activity.
The Noordbrabants Museum is the Brabant regional museum that showcases art, history, and culture. It was our first stop touring Den Bosch. We saw a Vincent van Gogh exhibit. He lived in Brabant.
Hinthamerstraat is the city's main shopping area. The city has a number of exclusive boutiques.
The Jheronimus Bosch Art Center is dedicated entirely to the life and works of Hieronymus Bosch, who is also called Jeroen Bosch. He was a painter who lived in Den Bosch from 1450 to 1516. His work is a wonder for that time period and was an inspiration to none other than Salvador Dali. In fact, some surrealists believe that Bosch was the first 'modern' artist.
Design Museum Den Bosch shows contemporary art and design. When we were there a controversial exhibit on Design of the Third Reich, showing the contribution of design to the development of the Nazi ideology, was being shown. Critics were fearful that it would glorify the Reich. I found it to be more of a cautionary tale, warning us to read cultural design language carefully. The exhibit runs until January 2020.
Sint-Janskathedraal Catholic Cathedral is the largest cathedral in the Netherlands. It's certainly worth popping in for the quiet and the beauty.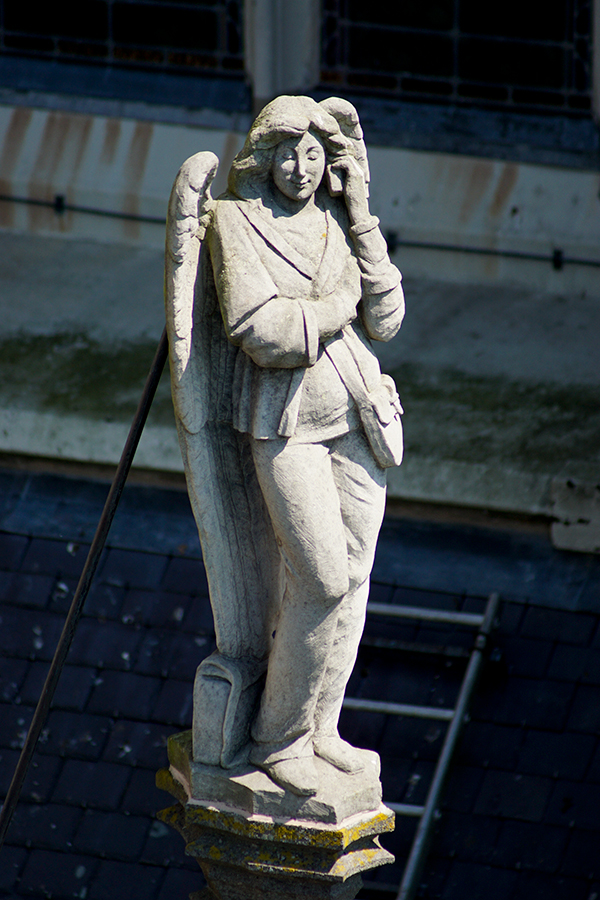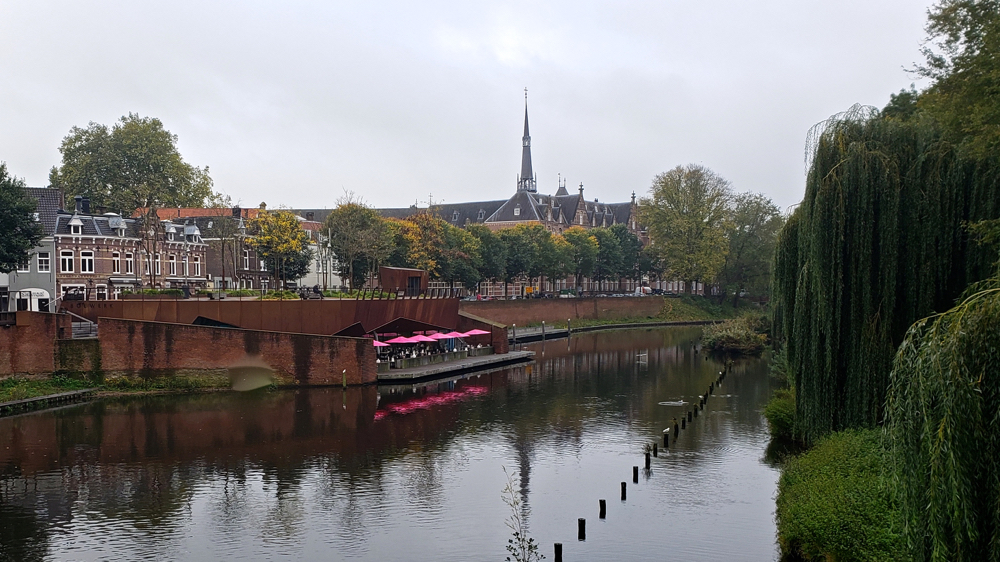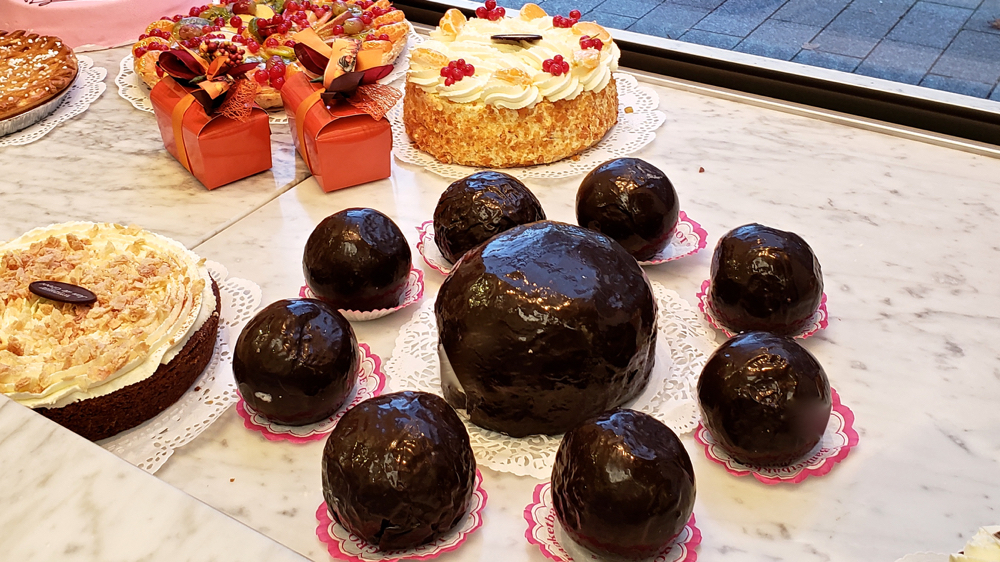 Where to Eat in Den Bosch
Simon and I are vegan and, to complicate things more, Simon is celiac, so finding vegan, gluten-free food is important. Surprisingly, we had no trouble in Den Bosch, thanks to recommendations from our Dutch blogger friend. If you can read Dutch, check out his post on Den Bosch at Around the Globe.
The Den Bosch market is located in De Markt square. On Wednesdays and Saturdays, it is the site of a big market while on Tuesdays, Thursdays, and Fridays, it hosts a small organic market.
Nom Nom is a small vegan restaurant that was very close to our accommodation. Their menu was only in Dutch so we relied on the server, allowing him to choose what we should eat. It was fabulous, including the dessert. (Note: they didn't have gluten-free desserts).
Yalla Yalla Food Bar promotes the hashtag, #bringingculturestogether. Again, it was very close to our accommodation.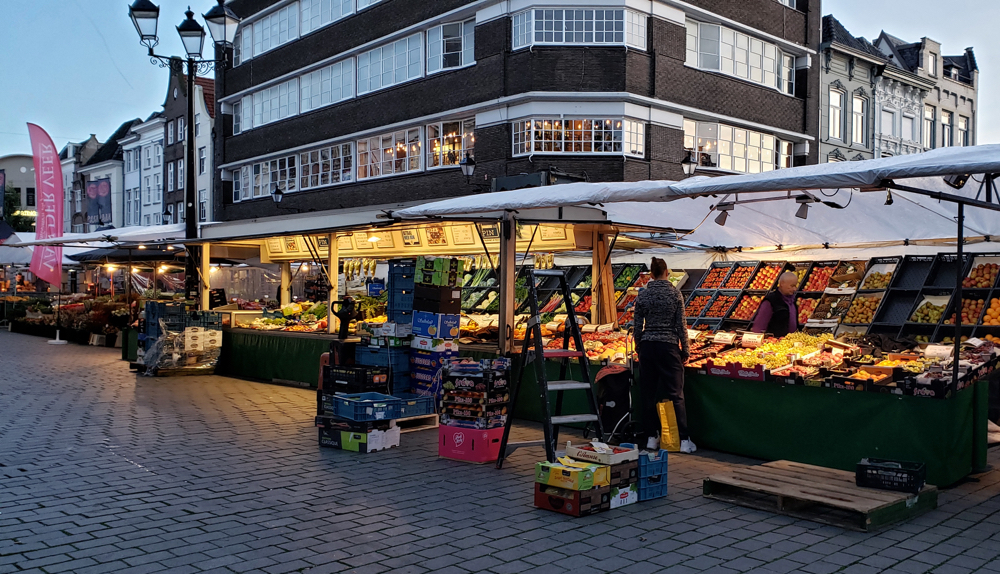 How to Get to Den Bosch
Using Rome2Rio, my favorite site for travel logistics, I learned before leaving that getting from Schiphol Airport to Den Bosch should be easy. I was amazed by just how easy it was.
Exit arrivals.
Head for the trains which are in a concourse attached to the main airport hall.
I recommend going to the ticket counter rather than trying to learn how to use the machine. If you've traveled from North America, this will be very early in the morning and you'll be tired from an overnight flight.
Buy your ticket. The staff will speak English and let you know when the next train is and from what platform it will depart. The trains to Den Bosch depart about every 15 minutes. Many are direct but some will require a train change in Utrecht. We waited about 10 minutes for our direct train.
There are three escalators going down to the train platforms. Take the escalator that corresponds to the platform you want.
Wait until the train comes and get on.
You'll be in Den Bosch in just over an hour.