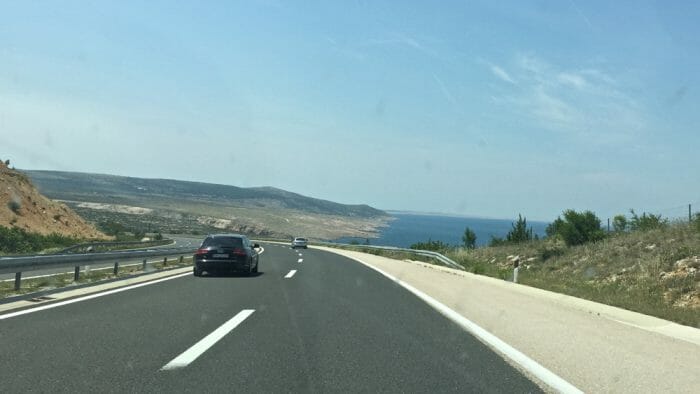 I love to drive.
I have always loved to drive.
And it's the same when I'm in Europe except that the driving is different.
I've done a number of road trips in Europe. My longest was 10 months in a VW pop-up van but that was 15 years ago now.
More recently I did a 2-week trip in Slovenia, Croatia and Italy. Read: Planning a Road Trip Around the Adriatic: Slovenia, Croatia & Italy It reminded me of all the small details that one needs to be aware of when driving in Europe. I think it's worth sharing these driving tips for Europe.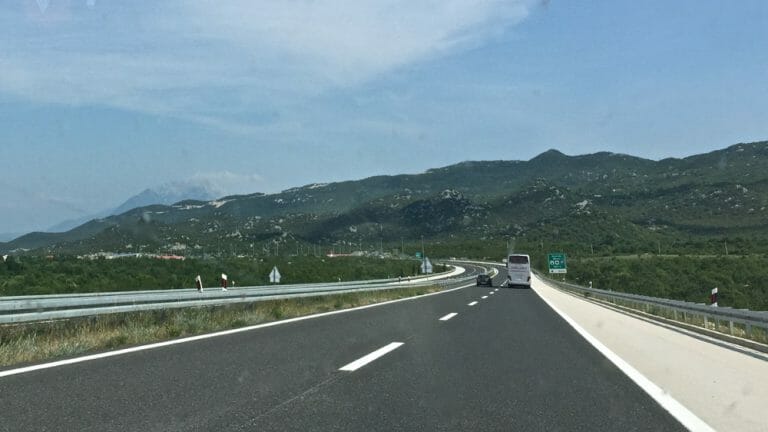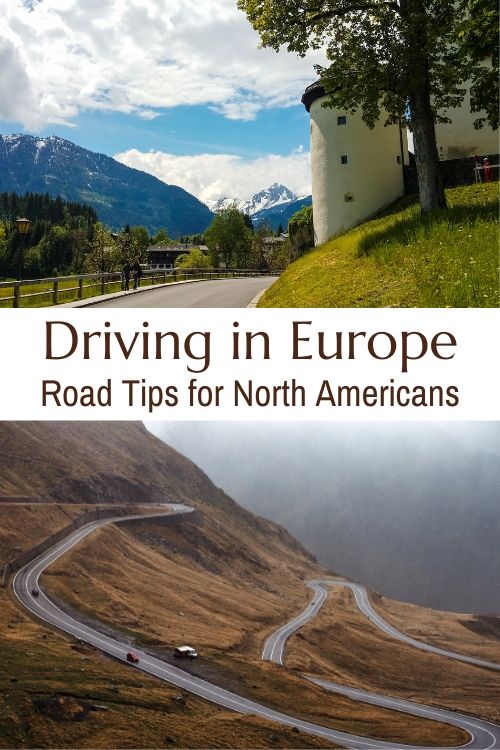 My Best Driving Tips for Europe
Always stay to the Right. You may find it comfortable to stay in the center lane of a three-lane highway. You avoid those coming up the on-ramp and those wanting to driving faster than you in the passing lane. But that's not how it works in Europe. Unless you're actually passing a car, stay in the right lane. The fact that you're driving somewhat faster than most in the right lane doesn't give you permission to sit in the center lane. Stay in the right and pass when needed or you will have cars with annoyed drivers coming up on your back bumper.
Look at least twice before passing. Some people drive very fast in Europe. If you check your review mirror and see a car far back you can't assume that you have time to pass. Check your mirror, and in a few seconds check it again to gage how fast that car is going. You may or may not have time to pass.
Roundabouts are actually great. Roundabouts keep the traffic moving if you know how to use them. You do not stop at a roundabout unless absolutely necessary. You yield to the traffic in the roundabout. Stay in the outside lane if you're getting off right away. If you're going to the second or third exit, move to an inside lane so that you create space for others entering the roundabout. Signal your exit. Change lanes carefully.
Learn to read international road signs. Signs are different than in North American but pretty standard across Europe with some small variations. Here's a link to a comparison of European road signs and what they mean.
Google Maps works great for navigation. We all know that there are times when Google Maps doesn't work well but I found that it was very helpful just about everywhere.
Avoid city centers if possible. When maps failed, it was always in the city. The centers of old cities can be a challenge to drive. Without a navigator, they can be more so. Unless you're a very calm driver, as a solo traveler I would avoid driving in them if possible.
Use toll roads for speed. Toll roads are not that expensive and are almost always the fastest route to wherever you're going. They are also maintained better than other roads.
Use non-toll roads for beauty. Rarely are toll roads and major highways the most beautiful route. If you can, build more time into your itinerary so that you can enjoy the countryside, stops in small towns, visits to a winery… on your travel day.
Check the rules for turning right on a red light. Most countries in Europe don't allow you to turn right on a red light unless there is an arrow indicating that you can. Assume that you cannot turn right on a red unless you've checked the rules of the jurisdiction you're in.
Don't drink. Really! The blood alcohol content limits in Europe are lower than North America. Be very careful.
Be prepared for a two-lane road to become a three-lane. This especially applies for Italy. You can be driving on a two-lane highway and an oncoming car can decide to pass. It is your responsibility and that of the car being passed, to hug the right side of the road and create three lanes.
Consider an international driving license. I've had no need of one but my brother got hit with a very high rental fee because he didn't have one. If you rent, read the fine print to know whether you need an international driver's license or not. When he went to get his car he was refused it because he didn't have an international license and he had to book a last-minute rental which was much more expensive. I think he was scammed which is why you always need to know before you go.