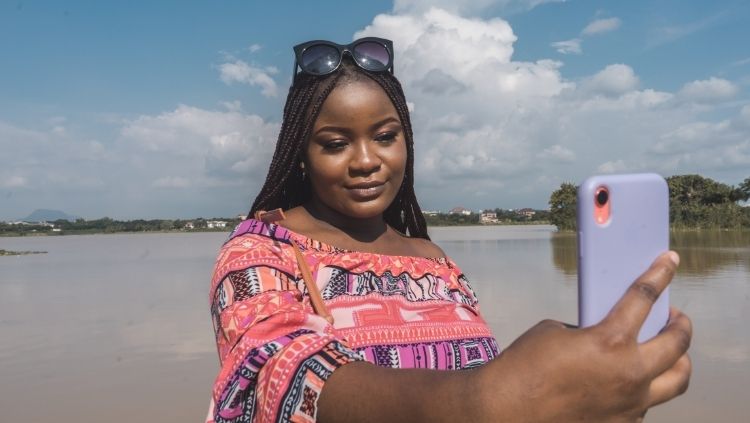 People approach solo travel in different ways. Some just dive in without hesitation. Others want to go but have trouble getting past the fear of their first solo trip.
"At 54, I am still planning my first solo trip in my head…fear keeps halting me!"
That's just a sample of the many comments we receive from first-time solo travelers.
Booking.com's research indicates that "solo travel is likely to gather even greater momentum as people's desire to travel will nudge them to take the plunge to travel on their own…". Their "data pre-pandemic saw only 17% of travelers were planning a trip on their own, while 30% now say they will be planning a solo trip in the future".
It's time to face the fear of solo travel head on.
The question of why solo travel. This is step one. Truly knowing why we want to do something often helps overcome the fear of doing it.
Guide to our posts for first-time solo travel. These posts give you everything you need to know about solo travel from planning to navigation to safety.
First solo trip stories. These stories from readers about their first solo trips will build your confidence and get you going.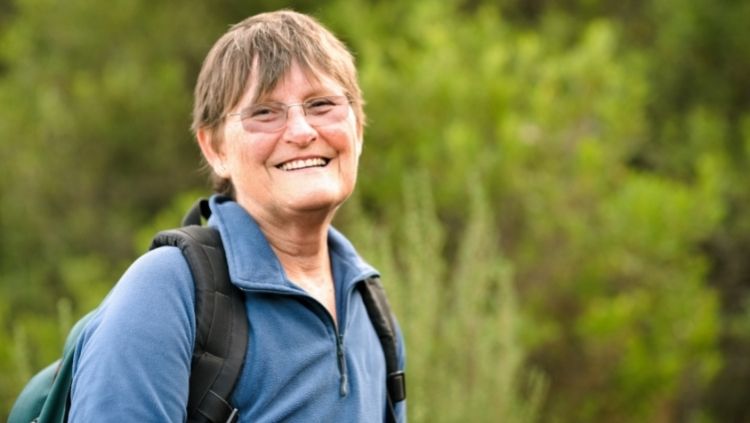 Why People Make the Decision to Travel Solo
Of course, everyone has their own reasons for conquering the fear of their first solo trip and taking the plunge to travel alone. Here are some of the reasons.
The joy of freedom. Taking off solo provides a sense of freedom that few other activities can offer. Going at your own pace, changing plans on the fly if you wish, and serving only your own interests is a rare opportunity.
Need for independence. Too much partner time can be a problem. This is not a criticism of relationships, just a reality for many people. A solo trip can reset and refresh a relationship.
Following personal dreams. Traveling solo we can pursue our own dreams and interests without guilt for dragging a person to places that don't interest them.
FOMO no more. The pandemic has taught us that travel is not guaranteed. With the fear of missing out, many are traveling solo when they have the time and money rather than waiting for others.
For a longer list, read Why Travel Solo? It's Not Just about the Trip.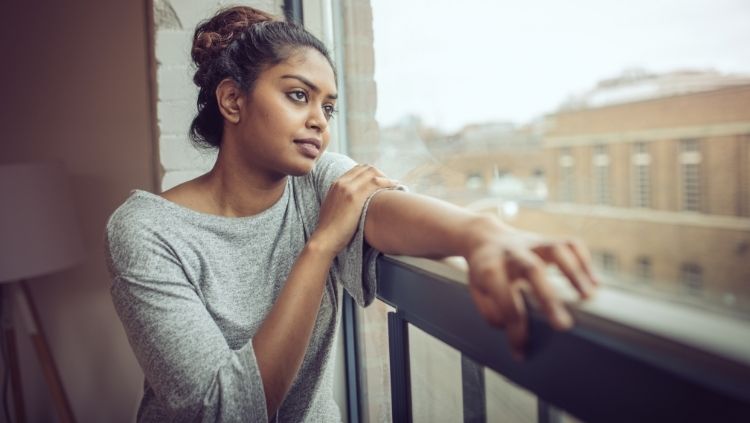 Guide to Resources for First Solo Trips
There are hundreds of articles on Solo Traveler that can help you get past your fear of your first solo trip. To help you find the most pertinent for your situation, here's our list.
Our most important solo travel articles.
Posts for first-time solo travelers.
The Wits & Wonder Travel Course
In this course, in seven weekly emails, we'll help you with the practical aspects of travel. We'll help you develop travel skills, give you planning strategies, build travel confidence, and cultivate money strategies so that you can travel more. Get past the fear with knowledge and The Wits & Wonder Travel Course.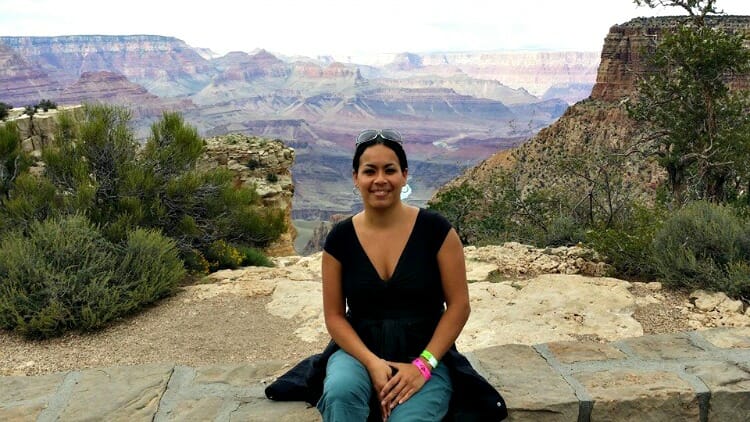 Sharing First Solo Trip Stories
Everyone remembers their first solo journey. For some members, it was a long time ago, and there have been many more trips since. For others, the memory is still quite fresh. Almost everyone had some trepidation before setting out. Not a single person regretted doing so.
Steve I started solo travel 7 years ago at the age of forty-eight. My first trip was a backpack, the Amalfi Coast, and no reservations anywhere. It turned into what started a whole new outlook on my life.
I think fear of the first solo trip is very normal. It's not for everyone, but for those who do it, the rewards far exceed the fear or challenge. Once you take that first step, whether picking the days, or booking that airline ticket, the excitement will kick in. It's extremely invigorating and empowering. The personal strength you will gain from doing it, far outweighs the fear. Know there are so many people just like you out there doing this. I just returned from two weeks solo in Portugal and I still haven't come down from the experience. Embrace it. Good luck.
Jennifer My first experience with solo travel was in Spain 9 years ago during a 3-day stint. I cried and was homesick until my mother was scheduled to meet me. I was 38 years old. Since then, each solo trip (Columbia, Copenhagen, Seattle, Italy, Mexico) has been increasingly more amazing. You have so much to learn about yourself. You can read, sleep, eat, and drink whenever you want. I write more when I'm alone. I learn more. I talk to other travelers. Choosing places to stay that allow for communication with other travelers, such as hostels, B&Bs, guesthouses, or even boutique hotels is fabulous. For a first trip I might suggest a place with no language barrier like the U.K. or Ireland. Once you do it you will love it!
Nancy I was 58 when I took my first solo trip to Mexico a year ago. I never thought I could or would enjoy traveling alone, but I ended up loving it. I chose to stay in an Airbnb with a wonderful family, just to have built-in local advice. I was on my own all day and because I was traveling alone, I met all kinds of amazing people. My self confidence skyrocketed and I finally understood why so many people tout solo travel. I went back to the same Airbnb this year with a friend and I must say that my solo visit was ten times more fun. Just do it!
Dee I had so much fear of my first solo trip I was almost physically sick before I went on a year-long solo overseas sabbatical. The moment the plane took off, though, I relaxed. I was on my way and there was no turning back.
Diane Think you can't or think you can – you are right! I'm 55 and I started with traveling solo within my own country. Then to Bali. Then the UK, Ireland, Europe, Thailand, and Hawaii: all solo. Why? I trusted myself enough to know I could and I did! Solo travel? I love it! Only way to go! Safe travels!
Helen Jane, just do it! I remember my first solo trip: I was 61 and I walked 800 km across Spain on the Camino. I sat at the airport and cried, thinking, what in the world am I doing? So I know what you are feeling. I still draw on that experience and encourage other women. I say to them, "The bigger question is, what if I don't do it?" You will be amazed where your strength will come from. Good luck with your life's experiences.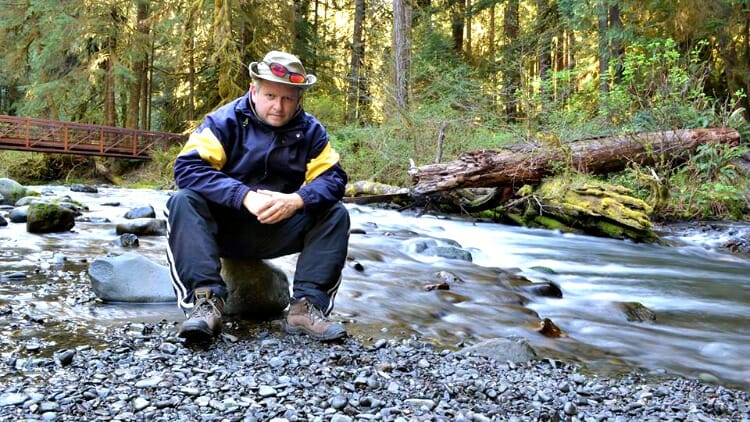 Encouragement and Advice for Those on their First Solo Trip
The nature of confidence is that it only comes after you take the risk. I would recommend taking a small step first, like going to a local, unfamiliar city and finding your way around. Joanne
The first trip alone is the worst, and looking back, wasn't as bad as you imagined it at the time. You learn from your mistakes and each subsequent trip gets better. – Tom
Baby steps are best. Maybe try to go solo by joining a group tour or a special interest journey (i.e. yoga or sailing escapes), or a cruise. You don't need to run out and go it totally alone (there are no medals). – Suzanne
Start with small mini-vacations within driving distance. Just do it! – Tonya
Take it slow. I did my first solo overnight trip to a place just three hours from my house. It was so exhilarating. After that, I was hooked. – Elizabeth
Maybe start small. I started with long weekends in Canada by myself when I was a teen. Even a staycation in the city you live in can build confidence. – Susan
Planning is your friend. If I know what to expect, my fear goes down. I'm not sure what frightens you most, but perhaps it would help to make a list. "I'm most afraid that I'll get lost." Well, not if you have GPS. There are counterpoints for all your fears. You can do it! – Micheline
A journey begins with a single step. It's like getting into a chilly swimming pool: you can either wade in slowly, flinching as the cool water inches up, acclimating a bit at a time, or take a deep breath and jump in all at once. Either way you end up wet! – Jennifer
Do the thing that scares you. Fear is short-lived compared to regret. – Kelly
Reframe it. Stop thinking of it as fear, and start thinking of it as excitement. – Sarah
Trust yourself. It is the most freeing and wonderful experience. Trust yourself, trust your instincts and just go for it! – Annette
Just do it! I'm 62 and I traveled solo in 10 countries last year with no advance planning. I planned my accommodation from day to day and I explored every country by word of mouth from the locals. I'm going back out soon to see the rest of the world. I never felt unsafe. Local people were amazing. If you don't know how and where, just ask! Even in Italy where a lot of people didn't speak English, they googled an answer for me. Staying at hostels you meet amazing people, no matter how old you are. They also help you with great info regarding places to see and they organize social evenings where people can meet and chat about the interesting places to visit. – Alet
Just go. Any fear of your first solo trip will evaporate once you arrive at your destination and go out in the world with a smile on your face and the curiosity of a child. I'm 62 and have been traveling solo for decades. – Vanda
And one more comment from Neelofir: "Solo travel changed my life. It helped me to get over my beloved father's death. It gave me perspective into my crumbling marriage, which I eventually left. It gave me confidence and the guts to do anything I set my mind on. Do it! Life is short!"