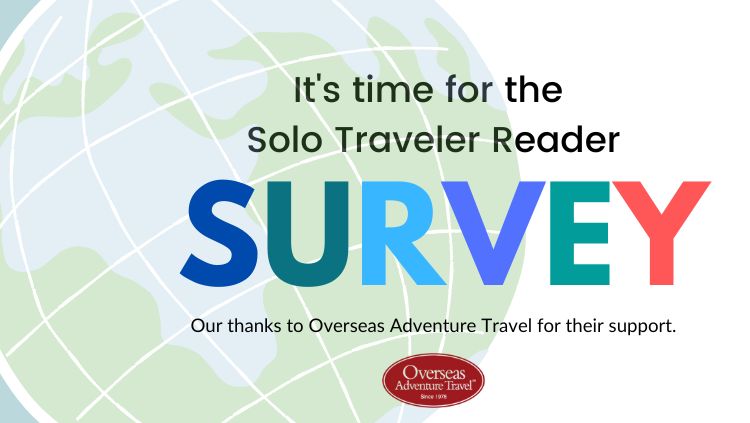 It's that time of year.
Time to let us know who you are, how you travel, and how we can better serve you.
With the information you provide, we will be better able to:
Advocate on behalf of all solo travelers with the travel industry.
Deliver what you want most from Solo Traveler.
We'll share the results with you in a couple of weeks and we'll use your input as we plan for the coming year. Please take a few minutes to complete the 2022 Solo Traveler Reader Survey and help us advocate and serve you better.
The survey will close on Friday, November 11th.
Please take the 2022 Solo Traveler Reader Survey.

Thank you for your help and support!
If you're interested in research on solo travelers, see Solo Travel Statistics and Data.