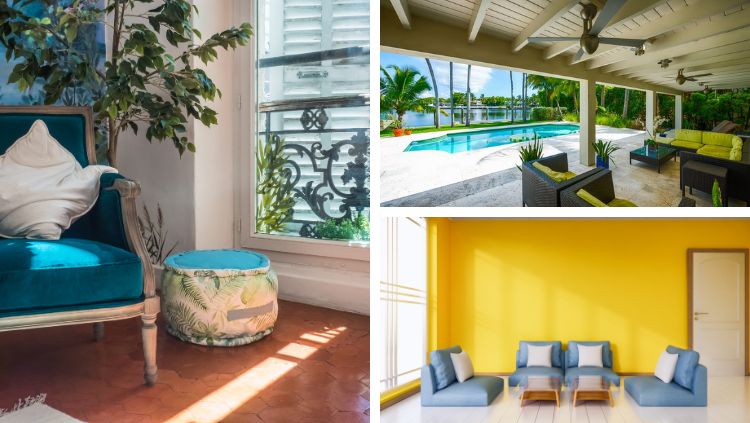 Home exchanges are possible all over the world for urban excitement, rural retreats, and adventure destinations.
With accommodation being one of the biggest budget items for solo travelers, a home exchange is an exciting possibility.
When I wanted to go to New York City, I checked on HomeExchange.com and secured an apartment in midtown Manhattan. The person I booked with didn't want to come to Toronto, so they accepted a payment in points (I'll explain this later) and took off for a long weekend of skiing in Colorado.
A home exchange is flexible, eliminates the cost of accommodation, and increases your travel opportunities. It may even take you places you had never considered but thoroughly enjoy.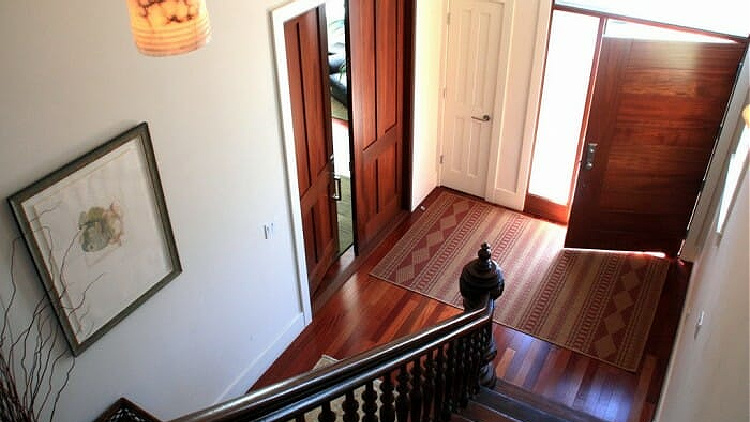 What is a Home Exchange?
Home exchanging (also known as home swapping) is trading your home with another traveler. You stay in their home and they stay in yours.
With HomeExchange.com, you also have the option of using points (that you earn through the sign-up process and by letting people stay at your place) rather than having someone stay in your home. In fact, when I signed up for HomeExchange.com I earned enough points for that Manhattan apartment I mentioned above.
Because you stay free, it's the best travel deal going. Given the cost of a decent, centrally located hotel in New York City, conservatively, the four nights spent there saved at least $800. My one-month stay in Bordeaux saved at least $6,000!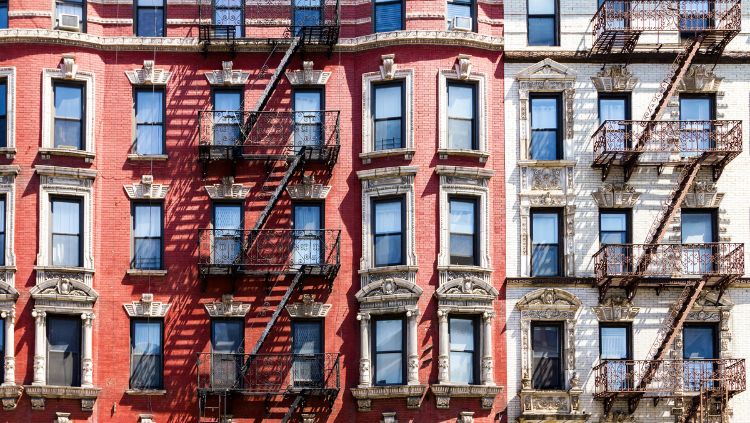 How Does It Work?
HomeExchange.com is a members-only site with a membership cost of $220 per year. I bought a membership during a Black Friday sale and saved about $50.
You set up your account with a description of yourself and your home, the dates you are interested in exchanges, and the destinations you want to visit. You can search for homes based on the type of accommodation you want to stay in, your destination, and the time you want to exchange. Within the system, you send and receive exchange offers. There are thousands to choose from.
Exchanges can be any length–a weekend, a week, a year–and nearby or on the other side of the globe.
Only once you have agreed to make an exchange do you get personal information on your exchange partner like their actual home address and phone number. There are safety checks built into the system.
Who Can Home Exchange?
Most people who own a home can exchange. Those living in condos, co-ops, or apartments should check for restrictions.
Beyond that, it's pretty basic: a home must be clean and in good repair. Modest to deluxe, rural and urban, all kinds of homes are swapped. A city dweller might want a farmhouse retreat, and empty-nesters with a family home may welcome a small urban studio.
The Drawbacks of a Home Exchange
A few drawbacks come to mind.
Sometimes you don't find an exchange where and when you'd like to. There is no guarantee that your membership cost will be covered by saving on accommodation. However, given the number of homes on the site and the option of using points you earn while signing up, I would be surprised if you didn't come out ahead financially.
You need to prepare your home for the exchange. This means putting away things to make space for your exchange partner. For a short exchange of a couple of days, this is not that big a deal. People will not be looking for an empty closet and drawers for their clothes. For a longer exchange, it is important to leave space for your guests so that they are not living out of a suitcase.
It's also important to add a good cleaning to your pre-trip to-do list. In a busy life, this is not always convenient but a cleaning service can help with that.
Your standard of clean and that of your exchange partner may not be the same. HomeExchangers are aware of this and are prepared to do a bit of cleaning if necessary given the financial savings and joy of living like a local.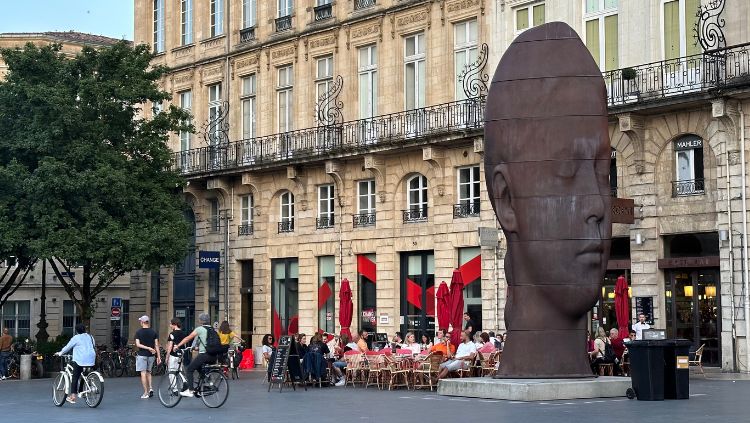 Seven Tips for Those Curious about a Home Exchange
If your interest is piqued, here are seven tips to get you started:
List and see. Tempted but unsure? You can sign up for free and have a look around. Listing your home doesn't obligate you to swap.
Choose a home exchange website. Note: I use HomeExchange.com but there are others to browse and compare for features, what homes are offered in destinations you want to visit, and what's included with membership. So far, HomeExchange.com has served me well.
Post a helpful listing. Read other listings. What questions do you still have about their home? In your own listing, answer those questions!
Post [lots of] pictures. Include at least one current photo of each room, clean and tidy, as well as photos of your neighborhood and any special features it offers.
Search and send. Don't wait for offers! Search and send offers, too. Not everyone responds so don't be disappointed.
Make the rules. Your home, your exchange, your rules. Decide what you're comfortable with (children? pets? smoking?). Only accept an exchange that works for you. Exchanging should reduce vacation stress, not create it.
Put together a cheat sheet for your home. My little home manual includes local contacts, how the heating and cooling systems work, shopping and restaurants nearby, and suggestions of things that locals do.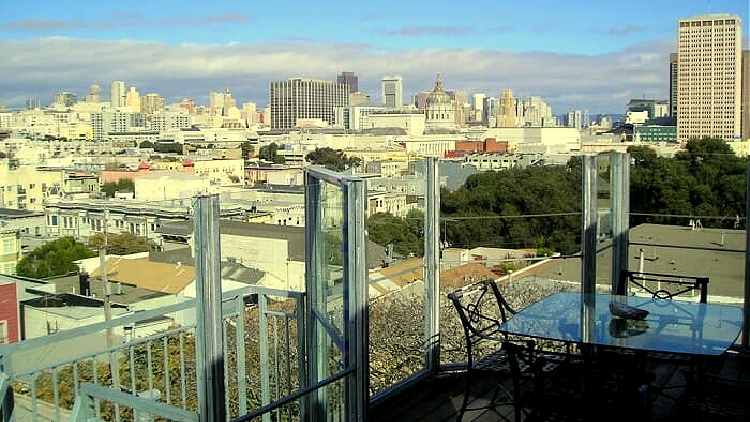 Tips from the Solo Travel Society
I asked members of the Solo Travel Society, our great group of travelers on Facebook for tips and advice from their home exchange experiences. As always, they had great information to offer.
Stamie – Greece
I am an experienced home exchanger. For a few years, I exchanged my home in Charleston, South Carolina and now I exchange my home in Athens, Greece. You have to be discerning. I have had nothing but good experiences, both as the exchanger and the exchangee. I've stayed in Ireland, London, Madeira, Malta, Greece (before I chose to live here), Italy, Portugal, and Spain, plus Florida, California, and South Carolina in the United States. It can be a win/win. Not once have my exchanges been simultaneous, and I've banked a few destinations. I use the HomeExchange platform.
Jenny – Australia
I think setting up a home exchange has become easier with video calling. I did a few exchanges in the early days that were not at all as they had been presented—one wasn't even the same unit. But now you can easily do a video call to show each other the tricks of your home and to check that the home on offer is as described.
You need to investigate public transport options, Uber costs, and the like if there is no car provided. If there is a car in the swap, make sure your name is on the insurance and the company is aware that you are not a citizen (if it's overseas travel). You can come very unstuck very quickly with car insurance.
Typically, I tell exchangers that someone will drop in on them at some point to check all is okay and that is also to put my mind at ease.
I've also asked people with homes much nicer than mine if they would be interested in a cash rental and have scored a few rippers like that. Usually, if someone is prepared to swap, they are open to a cash deal as well.
Usually, you wouldn't apply for a swap that doesn't match your home level but location can be a big factor in that. We have a one-bedroom Queensland cottage that is very funky in style, but we are a five-minute walk from a stunning Gold Coast beach and have cafes and restaurants all around us. I mention that in my application and that has swung some great home swaps our way.
Nancy – United States
I did a home exchange for a year as part of a teacher exchange, and it went really well. Here are my tips:
Check out exchange references or use a reputable group.
Leave specific instructions on appliances, mail, house care, etc.
Speak directly with your exchange; make personal contact.
Put away things that are valuable and/or personal.
Take care of the place you stay in as if it were your own.
Have fun!
For more on different styles of travel accommodation, see Best Accommodation for Solo Travelers.