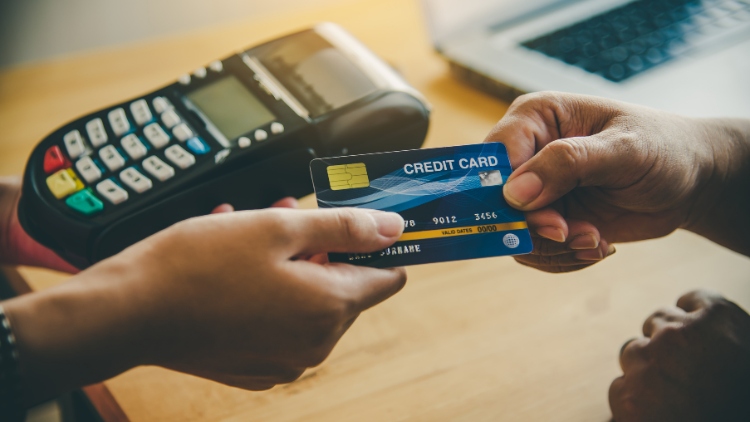 Have you ever found yourself on the spot at a busy checkout counter in another country, having to decide which currency to choose?
The first time I was asked, "Would you like to pay in your home or local currency?" I was stumped. I was at a duty-free shop in an airport and there was a lineup of people behind me anxious to pay and get on their way. In an effort to help move things along (and not look like I didn't know what I was doing) I quickly said, "Mine."
Wrong answer.
If you pay in your home currency, you will know exactly what number will appear on your credit card statement. That's handy. But it also means that you will pay more for the item than if you paid in the local currency.
Let's look at how this works and other ways you can save when you travel.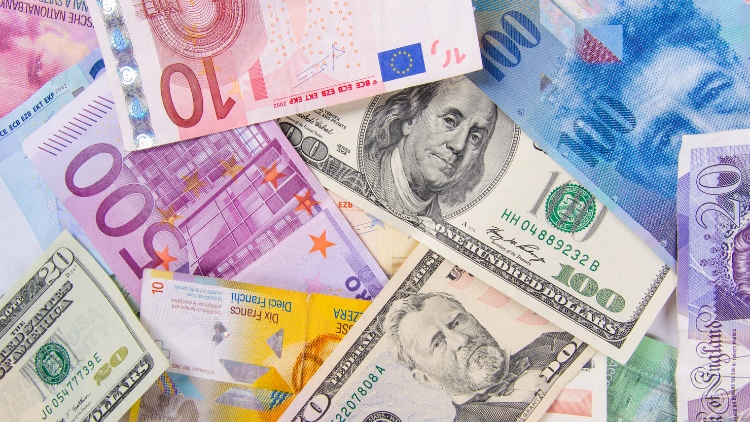 Should You Choose Your Home or Local Currency?
Let's start with fees.
Foreign transaction fees. This is a fee that is charged by some credit card companies for transactions made in currencies other than the currency of the card. This fee does not relate to the merchant and is not typically affected by your choice of currencies for the transaction. Make sure you choose a card for your foreign travels that does not have a foreign exchange fee, which is typically 2.5-3%. Examples include The Amazon Prime Visa Card (US) and the Home Trust Preferred Visa Card (Canada), which have no annual fees and no foreign transaction fees. Both also offer cash-back rewards.
As important as it is to know which currency to choose to help you avoid extra costs, it's also important to have the right credit card. For more on picking the card that will serve you best, read How to Choose the Right Credit Card for Travel.
Currency Conversion Fee or Dynamic Currency Conversion (DCC) A currency conversion fee is charged by credit card companies when your purchase lands in your account in your home currency. It can range from 1.5% to 3%. I don't know any way to avoid this. A DCC is a currency conversion fee charged by the merchant's credit card processing service when you make a purchase in your home currency rather than the currency of the country you're in. A merchant must ask your permission before charging you in your home currency because a DCC is typically higher than (possibly double) a standard conversion fee.
It all adds up.
If you don't have a credit card without foreign transaction fees, you will be paying 2.5-3% for the pleasure of making a purchase.
Hidden in the charge that shows on your credit card bill (which is in your home currency) is a currency conversion fee of about 1.5-3%. To my knowledge, this is unavoidable.
If you pay in your home currency rather than the local one, you'll pay the DCC which is essentially a higher currency conversion fee. This can double the currency conversion costs.
So, over and above the cost of your item, by paying with a credit card you could be adding up to 9% to the cost of your item.
If you have a credit card with no foreign transaction fee and choose to pay in the local currency you could contain that extra cost to 1.5-3%.
The above just reflects fees. There is also the exchange rate to consider. I can only find speculation on this matter but it appears that your worst exchange rate will come from the DCC, the merchant processing system.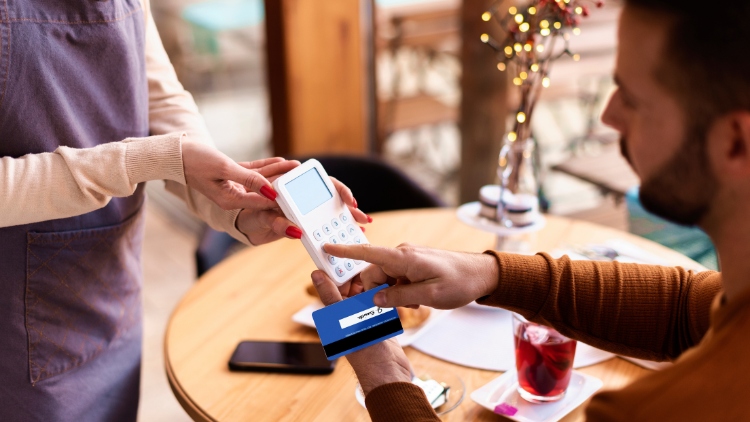 Here's the Bottom Line
If you're reading this and thinking which currency to choose is obvious and something everyone should know, consider this: recent research shows that "half of international customers opt for DCC even though conversion via their home bank is cheaper in almost all cases."
When asked whether you want to buy in your home or local currency, choose local.