Travel, in my family while growing up, involved a road trip with a rented trailer in tow. I guess road trips have come naturally to me as an adult. I love them. But it took time to learn how to plan a road trip well.
I think I have the formula down and I'm ready to share.
Without doubt, the key to a successful road trip is the route and this is what I want to help with here. However, there's more to a road trip than just planning a route, so solo travelers will definitely want to read A Road Trip Alone: Top 10 Tips to Prepare as well.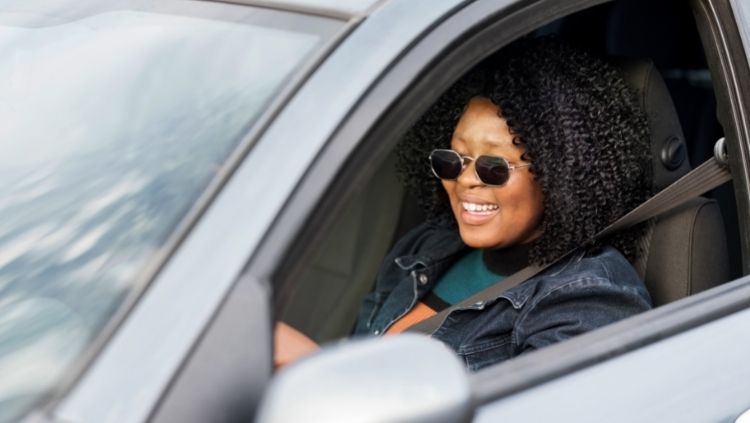 Choosing a Destination
There are certain places where I would not road trip solo. I wouldn't take a route that was too isolated and had sketchy phone access. I wouldn't road trip in a destination that had a very different driving culture than the one I'm used to. And I wouldn't drive the most dangerous highways in the world. (Though I did drive the Million Dollar Mile in Colorado. That was one scary drive.)
But, truly, that still leaves lots and lots of road trip possibilities.
We've covered many of them on Solo Traveler. Tracey and I have written about our journeys and readers have generously shared their solo road trip experiences as well. Read:
How to Plan a Road Trip Schedule
First, it's important to know your limits when it comes to driving.
I reached mine on a drive from Sainte-Anne-des-Monts on the Gaspé Peninsula to Toronto in one shot: 1,267 kilometers. I was with my son and we had to get home in time for him to participate in a paddling regatta. We made it, but it wasn't much fun.
Maybe I should rephrase my opening sentence. It's important to know what distance you can drive and enjoy in a day. It's also important to know what time of day is best for you to drive. Perhaps your vision is not as good when driving after dark. Perhaps you tend to get sleepy at the wheel, so mornings are best.
When making a road trip schedule you need to think about both how many hours you want to drive in a day and what time of day is best for you. With this information you can set a schedule. In my experience, I need three days per destination. That gives me half a day on my arrival plus two days in the location. If I have four destinations, I need twelve days for the trip. I might flex on how many days per actual destination but the three days average ensures that I don't feel that I'm moving too fast.
How to Budget a Road Trip
Budgeting a road trip is similar to budgeting any trip with the exception of no flight costs plus a few add-ons. You need to consider:
accommodation
food
entertainment
gas
car rental (if renting)
roadside assistance
car tune-up
Your accommodation costs are affected by your destinations. Some cities are more expensive than others. Your food costs can be kept under control with a car cooler and picnics on the road. As for entertainment, well, the sky's the limit. If your entertainment is stopping for a swim at an enticing lake, it can be $0. If, however, it's taking a guided rafting trip or going horseback riding, you costs are a little more.
Here's information on a road trip packing list, how to prepare your car, and more.
How to Plan a Route with Google Maps
Before Google Maps one had to estimate the time involved when choosing one route over another on a road trip.
I remember on one trip through France deciding to take the coastal route between Nice and Cannes. We knew the coastal route would be longer but had no idea that it would involve over an hour more. It was a beautiful drive but at the height of summer, it was a long one. Google Maps would have told us so.
Here's how to use Google Maps to plan your road trip route.
Go to Google My Maps
Click on "Create a New Map" in the upper left.
Click on "Untitled Map" in the upper left white box. A box will open where you can name your map. Name your map and save it.
Start with your destinations.

In the Search bar to the right of the white box, search the name of your starting point.
A pin will drop on the map and a box will show above it. In the box, click "Add to Map". Look on the left and you'll see that your starting point has been added to an Untitled Layer. Name the layer as Destinations.
Use the search bar again to search for what you think will be your next stop. Again, click "Add to Map". Again, it will be added to your Destinations Layer.
Use the same process for all the stops you plan to make. There is a maximum of 10 destinations.

Add a driving route to your map.

Click on your first destination pin. This will open a dialog box. On the lower left of this box are a number of icons. One looks like a road fork with one direction having an arrow. Hover over it and it will say "Directions to here". Click on this.
Look on the left and you will see a new layer has been added. Name the layer "Routes".
Your first destination is B and A is empty. Type in your starting point here.
Click on "Add a destination" and add your next destination.
As you do this for each destination you'll see your route being drawn on the map.

Modify your route.

The route that Google Maps gives you is the most efficient driving route between two places.
To modify the route, click on the blue route and drag it to go by any town or attraction you want.

Know your route time commitment.

In your Route layer you can click on the three dots to see step-by-step directions. This will also give you total driving distance and time for your trip and for each destination.
Surprisingly, while a modified route will show in the step-by-step directions, the driving time does not get updated. This is something that the phone app does easily.

Share your map using the share button beneath the name of your map in the upper left. Click "Enable link sharing," copy the link, and email to whomever you want.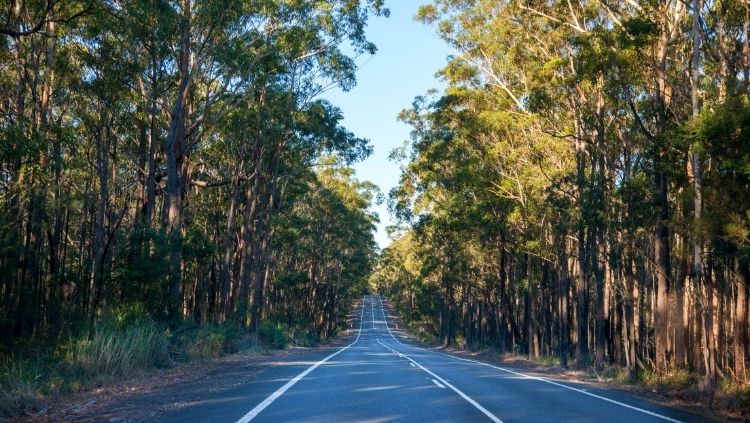 Road Trip Apps for Routes, Saving On Gas & More
While I like to plan my road trip at home on my computer, there are some great planning apps available for your phone.
Roadtrippers has free and premium versions.
Waze is an alternative to Google Maps.
Gasbuddy will help you find the cheapest gas near you.
Roadside America is a resource of fun and quirky places to stop on your route.
iExit helps you plan your next pit stop.