Renting your home to go traveling is a great way to make your travel dreams come true.
Whether you live in an apartment as Elizabeth does in the example below, or have a house to offer as I did when I took a 10-month trip, it helps significantly.
In this post we'll explore why and whether renting your home on a short-term basis is right for you. Then we'll explore many ways and many details to consider, so that your experience is a positive one.
Why Rent Your Home for Travel Money?
Whether it's for a weekend, a week, a month, or longer, renting your home can bring in good money to help pay for your travels.
Many years ago, I did a 10-month trip with my family. We had our youngest with us full time who we home-schooled. Various combinations of our older sons joined us along the way. To help pay for our trip, we rented our home for the ten months we were away. With four bedrooms (two in the basement) that rental brought in $25,000 which, as you can imagine, was significant in helping pay for our trip. This was before Airbnb and we managed the rental ourselves. This DIY method may still make sense for a 10-month rental depending on where you live and because it saves the fees that a rental platform charges.
By contrast, my friend, Elizabeth, has rented her apartment a number of times to go traveling for shorter but equally significant trips. Her longest trip was 9 weeks. The revenue from renting her apartment on Airbnb helped cover the cost of her monthly rent while she was gone, and then some. On her latest trip it covered her rent and her car rental for the month-long trip.
So, renting your place can help pay for your travels. Let's explore how to do it, but first, let's evaluate whether it's right for you.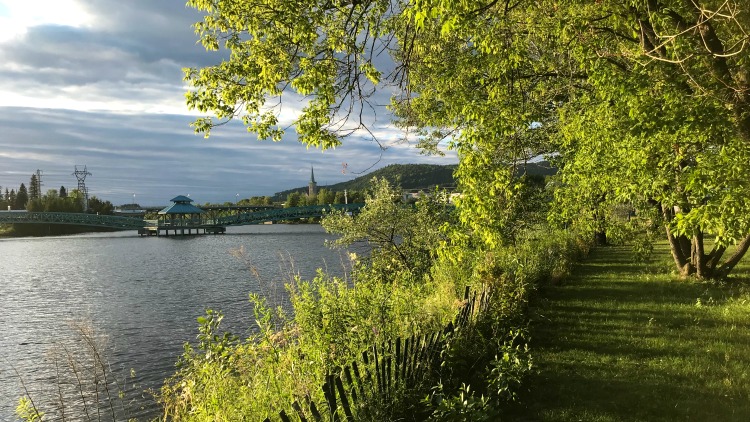 Is Renting Your Home Right for You?
Renting out your home is not for everyone. You need to decide if it is right for you.
Do you get stressed by the idea of someone living in your home and using your stuff? Then it's not for you.
Are you easy-going about your things? If you will travel and not worry about your home, go for it.
Are you allowed to rent your home? If you rent or live in an apartment or co-op, you need to ensure that you can legally sublet.
Money is one thing. Peace of mind and operating within the terms of any contracts you may have signed are also important. Consider these questions carefully.
The result of renting my home for 10 months was not perfect. But it was acceptable. We returned from our trip and there was some minor damage to our home. But it was the type of damage that could have easily happened with our family living there as well. My conclusion? Overall, it was a good experience and the $25,000 was very helpful!
Renting Your Home through Airbnb and Other Options
When you want to rent your home and go traveling there are a variety of home rental platforms for you to consider. Some people use them all, which requires maintaining the calendars for them all as well. It can be a bit of a hassle. Elizabeth only uses Airbnb and has found it adequate. Use all or one, that's up to you.
Before posting your own home on one of these platforms it's probably a good idea to try them from a traveler's perspective first. This has two advantages: you get to see what the experience is like for yourself which will help you be successful when you rent your own home, and you will be able to get a review from your host on the rental platform. Reviews are how the system keeps quality up and will increase the number of people wanting to rent from you.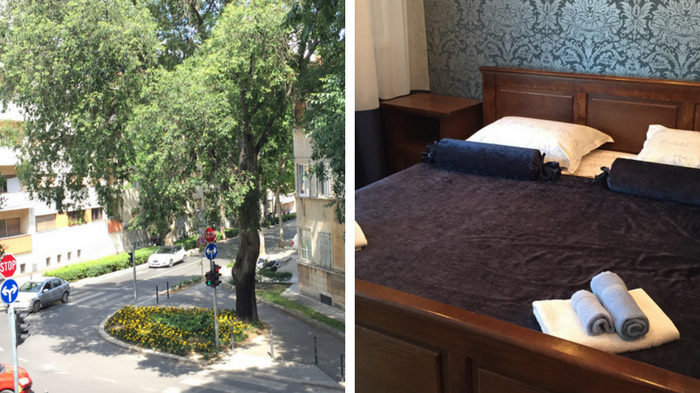 How To Be a Successful Airbnb Host
Elizabeth has been renting her apartment a few times a year for a number of years. I asked for her best tips for success. Here they are.
House rules – Determine your own house rules. You can go onto other listings and see what house rules are being published by others to help you come up with your list.
Define your cancellation policy – Again, do a bit of homework and make your own decision.
Photography – Elizabeth first listed with her own photos, which produced some results. But once the Airbnb photos were up, interest was much greater. In Toronto, they'll send a free photographer. Accept the service.
Pricing – She prices her apartment above the average rate on Airbnb for a similar place. She says that her rate should be $70/night. She charges $99/night and she still receives inquiries. Be prepared to negotiate the price for longer stays, though not everyone does this.
Reviews – She gives reviews every time she rents or hosts and requests that the person on the other side of her transaction does the same. Reviews increase rentals.
Safety – When she receives a request she first looks at the person's reviews and then googles the person's name. If they have not given their full name she asks for it and for where they live. She checks out Google, Facebook, LinkedIn, and any other online source in hopes of confirming that they will be a good person to rent to. She has rejected a number of people.

Anecdote: On one occasion she was renting to a single man coming to Toronto for Pride. He looked like a good bet but Pride generally means partying. She told him that she had really nosy neighbors and there should be no one but him in the apartment. He assured her that all would be fine and that he would leave the place cleaner than he found it. And he did.

Edit the house – Before your renter arrives, clear out all personal items, empty a few drawers for people to use, clear out your fridge so that people can store their own fresh food, take personal soaps, etc. out of the bathroom and replace with new product for your renter and make sure there is a first-aid kit in plain sight.
Add a welcoming touch. Ask about the people's needs. Do they drink coffee? Would bread and milk be appreciated? You don't have to spend a lot but having a few supplies in for your renter on their first day makes a great impression and results in great reviews. A few chocolates and fresh flowers make a positive impression too.
Check-in. If you can't be there to check your guest in yourself, have someone who lives nearby do so. There are a few people in Elizabeth's building who rent through Airbnb now and then and so they help each other with this. By having someone who is nearby do the check-in it will be less of an inconvenience if the renter is held up by a flight delay.
Schedule a cleaning person. You can charge for this so always schedule a cleaning person to come after your renter departs. Even people who are really clean and tidy may leave behind subtle messes you don't want to deal with. Elizabeth spoke about one renter who seemed to leave her place immaculate but then she found the woman's long hairs here and there for about a week.
For more tips on preparing your home for a tenant, read the How to Prepare Your Home for your Renter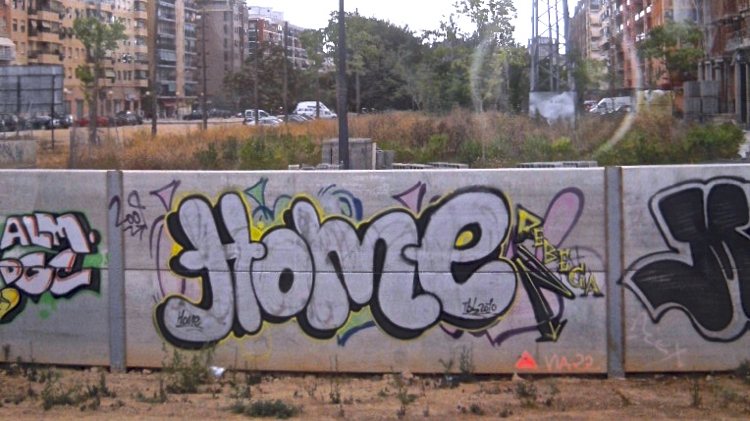 DIY Renting Your Home Starts with Finding the Right Renter
Renting your apartment or house yourself, directly with an individual rather than through a network like Airbnb, is a little more stressful. In fact, after trying to rent our home for months, we didn't find our renters (we rejected a number of prospects) until two weeks before we left. Fortunately, the renters we found were perfect.
I learned a lot from that experience. Here are some takeaways that may be of help to you. Start by identifying the type of person or people you want to rent your home.
Specify your criteria regarding smoking, pets, and any other detail that is important to you.
Decide what you will include in your rental, such as utilities or technology.
Remove items that you will not include in the rental before showing it to prospective renters.
Clarify whether you are willing to rent to a number of people on a short term basis or if you are only willing to work with one renter for the entire time you are away.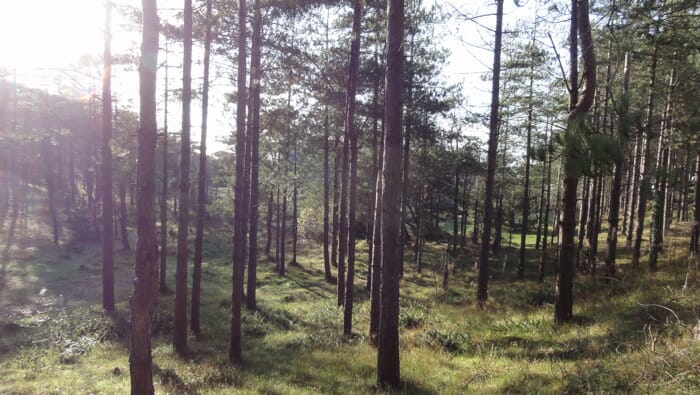 Once you know the type of person you want to rent your home:
Create a mini website that shows off your home. Google "make a free website" and you'll find that you can do this yourself at no cost.
Let friends and family know that you are looking to rent your home. Let them know your criteria and share your website with them.
Use an online service like

SabbaticalHomes.com

to list your home. If you want to stay in one place, consider trading places with a service like Home Exchange. It won't bring you in extra money for travel but it will cover the cost of your accommodation. Read Free Accommodation: Try a Home Exchange
Post your home with a faculty newsletter or notice board of a local university or college to find academics on sabbatical.
Many neighborhoods have websites for local news, shops, and classified ads. Post your listing there.
Try Craig's List and Kijiji. They have been successful for some people.
If you're not having success or not comfortable managing the process yourself, find a real estate agent to do the job for you. Unfortunately, they'll make more from a sale of a house than by renting yours, so they are not likely to work at it very hard.
When you've found a prospective renter, check them out thoroughly. You're going away. You don't want any headaches. You need financial, business, and personal references.
Do a credit check. Read

How to Run a Credit Check

.
Confirm that they are employed and talk with their boss. You want to find out how reliable and responsible they are. Don't do this by email. Chat with them by phone long enough that they start to care about you before you ask the tough questions. Leave pauses in the conversation. People tend to fill dead air and you may find out more this way. You should always ask: "if you wanted to rent your home, would you rent it to him/her?"
Try to get more than one business reference. Personal checks can be valuable too but friends say nice things anyway. A second business reference is more valuable.
How to Prepare Your Home for Your Renter
Make sure that the lease you sign with your tenant is airtight in terms of which utilities are covered and which are not, responsibilities for repairs, insurance requirements, and more. You will want to keep your insurance on the property and your contents. Editors note: as reader segacs adds in the comments below "…Here in Quebec, things like damage deposits and last month's rent are very, very illegal. When you sublet, you're essentially becoming a landlord for a short period of time; read up on all the local laws and make sure you don't violate them or else you could come home to a nasty surprise in the form of being dragged in front of your rental board." Now, back to the tips…
Take a damage deposit and last month's rent.
Arrange for automatic deposits of their rent payments into your bank account.
Arrange for automatic payments for all expenses that you are covering from your bank account or credit card.
Check with your insurance broker to ensure that you don't have to change your policy.
Arrange for a local representative to manage problems should they arise. This person should be able to authorize repairs to your home. I chose my brother rather than a professional as I knew I could trust him completely to protect my interests.
Divert your mail to a friend or family member.
Arrange for someone to take care of regular details like checking to make sure that your mail is not accumulating (which it can do even if you have requested a redirect), cutting grass, raking leaves, shoveling snow… This time, I hired my eldest son who only traveled with us for a couple of weeks.
Request a disconnect of your landline phone and a hold on your number so that you can use the same number on your return.
Talk to your neighbors. Give them the contact numbers for your local representative to call if they see something amiss.
Put away all personal belongings. This is a great time to purge things you don't really need. Rent a storage unit if necessary.
Clean everything.
Take photos or, preferably, video of every detail of your home. Keep a copy and give copies to the tenant and your local representative.
Make copies of the keys for yourself and two local representatives.
Give your representatives multiple ways to get in touch with you in case of an emergency.
Introduce your new tenant to a neighbor or two. This can be seen as you being helpful. In fact, it lets your tenant know, subtly, that they have moved into a community that sees what is going on.
There are a lot of details involved with renting your home but the effort is well worth it. It can make the difference between traveling and not. And, if you've read Should I Stay or Should I Go, you know, I think you should go.
Good luck!