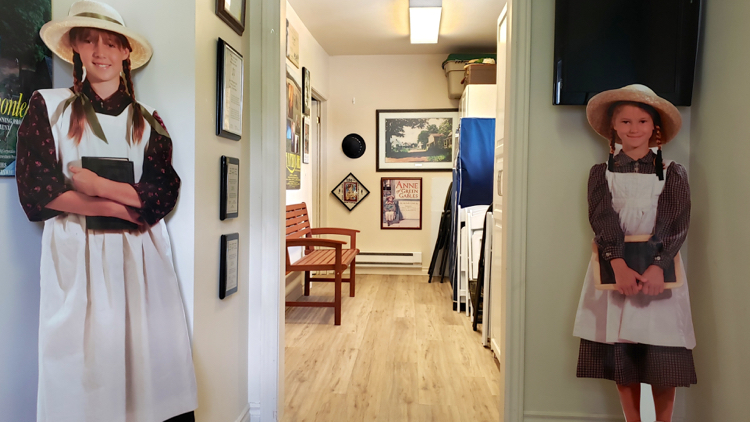 In a bookstore in Sydney Australia a clerk asked where I was from. "Canada! Oh, Lucy Maud Montgomery. I loved the Anne books!"
I did too.
On one of my day trips out of Toronto, driving north on the 404 to, well, nowhere in particular, actually, I noticed a highway sign for Lucy Maud Montgomery House.
That sounded like a perfect destination. I turned off the highway and drove 40 km, actually passing the church and house that celebrates one of Canada's most famous authors. I turned around and enjoyed the tour.
This post is about Lucy Maud Montgomery travel. She is a perfect theme for any eastern Canada trip.
On the Trail of Lucy Maud Montgomery in Prince Edward Island
Anne of Green Gables, the story of an orphan girl adopted by an elderly couple in Cavendish, Prince Edward Island, was first published in 1908. It sold nineteen thousand copies in the first five months. It went into ten printings in its first year and has since been translated into more than a dozen languages.
Without Anne of Green Gables, Prince Edward Island would be unknown to almost anyone outside of Canada. But this book by Lucy Maud Montgomery not only inspired girls around the world for over a century, it created an entire tourism industry for the small province.
Over 125,000 people visit Green Gables in a typical year. The population of Prince Edward Island is only 157,000.
It has had an impact.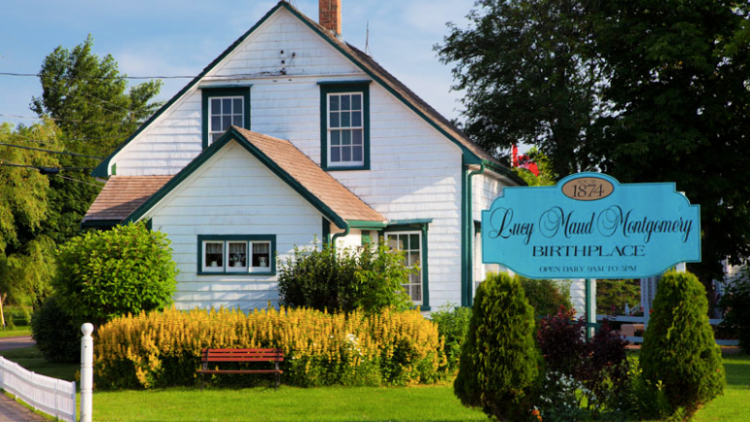 There are many ways to explore L.M. Montgomery's beloved Prince Edward Island but I would start with Green Gables Heritage Place which includes a new interpretive center that places an emphasis on Montgomery herself, as well as the home that inspired the original Anne book, Green Gables House.
A 10-minute drive away is Lucy Maud's birthplace in New London. There's also the Bideford Parsonage Museum. But when you're in Cavendish it's not all Anne. Don't miss spending a day at the beach, deep sea fishing, or golf. Find more details on planning your tour of the area here.
There's more Anne to be found in Charlottetown, the provinces' capitol. Anne of Green Gables-The Musical has been running for decades. Check availability here.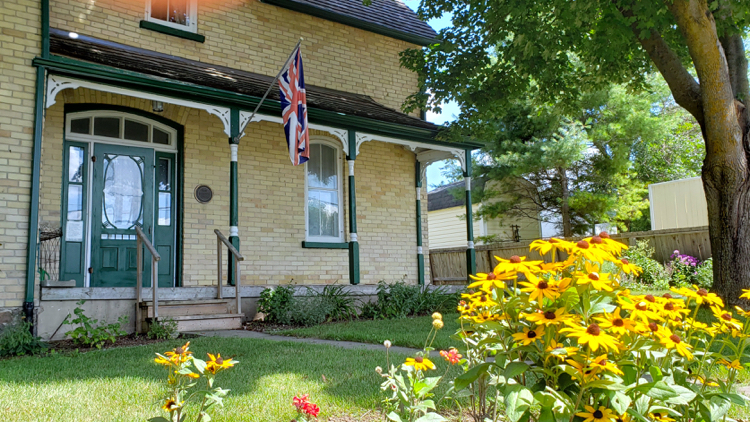 The Life of L.M. Montgomery in Ontario
Lucy Maud lived from 1874 to 1942. She published 20 novels, most of which were set in PEI. Her mother died when she was less than two years old. Her father was not able to care for her so she was raised by her grandparents in Cavendish.
She studied to be a teacher in Charlottetown and studied literature at Dalhousie University in Halifax. After returning to PEI and caring for her grandmother until her death, L.M. married Ewen Macdonald, a minister, in 1911. They moved to Leaskdale, Ontario and the parish of St. Paul's Presbyterian Church where she lived for 15 years, wrote 11 novels, and raised her two sons.
The Lucy Maud Montgomery Society of Ontario manages the Leaskdale Church and manse as a museum. When I arrived after that impromptu turn off the highway, I was the only one visiting and received a personal tour by a young woman with long red braids. They were natural red braids. So appropriate. She had been a guide there for three summers while she was completing her degree in history and literature.
The tour starts in the basement of the church where they also serve a high tea. There's a gift shop with books, new and old, as well as Anne dolls and the like. From there, you head upstairs to see the church but the manse, the home of the minister, is where Lucy Maud's life is truly revealed.
You enter into the foyer and on your left is the sitting room. Though the furniture is not that of Lucy Maud, it is accurate to the period and there are some unique pieces that are identical to what she owned. The Society knows this because, in addition to writing, L.M. was also an avid photographer. She documented her family's home and life in photos which she developed herself.
The dining room was, apparently, her most disliked room in the house. It's small, for sure. But to add to the problem of size for a minister's wife who is expected to entertain, there are six doors off the room, making it less functional than it might have been.
Off the dining room is the kitchen and upstairs there are four bedrooms including the one in which she had her sons.
After the tour, make sure you go to the garden behind the church where there is a pergola and a bronze statue of the author herself.
In 1916 Lucy Maud and family moved to Norval, where there is a museum in development, and nine years later to Toronto where she died in 1942. Lucy Maud Montgomery was awarded the O.B.E (Order of the British Empire) by King George V in 1935.
All this to say, there are many places to chase L.M. Montgomery and Anne with an E.
If you love literature, you may enjoy 16 Best Poems About Travel and Life.