Travel and happiness go together.
All travel-passionate people know this instinctively, but, in fact, there is good science behind the good feelings.
While popular music says no, money can't buy happiness, studies suggest the opposite. Money spent in very specific ways, on travel experiences for one, can buy happiness.
Furthermore, solo travel can deliver happiness in its own unique way, putting solo travelers in a great position to make their money-happiness relationship a truly positive one.
Let's explore.
Happiness Theory Simplified
Let's start with a quick synopsis of the money and happiness relationship.
As with most research, the results are affected by the questions asked. In the case of money and happiness, the questions researchers have often asked were about the purchase of things. When it comes to things, studies reveal that the human brain adjusts quickly to their enjoyment. That "new" thing, though really exciting at first, can quickly become ho-hum.
However, there are purchases that the brain doesn't get bored with or take for granted easily. Elizabeth Dunn and Micheal Norton, the authors of Happy Money, suggest that one key to the "more happiness for your money" conundrum is to buy experiences instead of things. Travel is one of the experiences they highlight.
In another study, "To Do or To Have? That is The Question," Bowen and Gilovich go deeper into the "why" of buying experiences. They conclude that there's "evidence that experiences make people happier because they are more open to positive reinterpretations, are a more meaningful part of one's identity, and contribute more to successful social relationships."
The bottom line is that rich experiences lead to a rich life.
7 Ways to Get More Happiness for Your Travel Money
Here are the keys to getting more happiness per dollar, pound, or euro spent.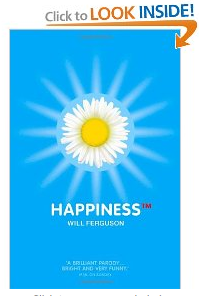 Buy experiences rather than things. The authors of Happy Money cite travel specifically when they suggest buying experiences rather than things. Travel offers experiences that are truly outside your daily life so they stick with you.
Be spontaneous. The brain loves surprises. They make us happy! When planning a trip, build in time for surprise opportunities, different roads to go down ,and experiences to enjoy.
Savor the anticipation. The authors describe the excitement of a child before Christmas and the denouement after the gifts are opened. The point: there is often as much, if not more happiness in the anticipation of a trip as there is in the traveling. So, dream, research, do whatever builds anticipation for you.
Pay now, travel later. Credit cards are tools. They are not money. So while you may pay for your trip on a credit card, pay off the card before you leave. This approach to money relieves painful money woes after a trip (which can taint the memories) and makes the anticipation of the trip that much sweeter.
Make it a treat. Regardless of your budget (whether you have lots to spend or very little) it's worth treating yourself. Buy yourself an unnecessary gelato. Splurge on a fine restaurant. As long as it is out of the norm and considered a treat by you, you will gain more happiness from the expense.
Buy time. There are times when I save by using public transport and times that I splurge by taking a taxi. Upon arriving in a new city, I sometimes take a taxi to simplify life and to make better use of my time. This leaves more time for the fun side of travel.
Share your wealth. The research also points out that happiness comes from sharing your good fortune. Whether it's volunteering or giving generously to the people who clean your room, you will gain happiness by sharing, even as you travel solo.
Solo Travel Takes Travel Happiness Up a Notch
Essentially, the travel money happiness research concludes that:
the happiness from buying things depreciates over time.
the happiness from buying experiences – especially travel experiences – tends to appreciate.
I think this is especially true for solo travel experiences. Here's how.
Feed your passions. Your solo travel experiences are your choice alone. You can choose to feed your passions. No compromising with a travel mate is necessary.
Move in the world with confidence. Solo travel offers great satisfaction when you successfully meet a travel challenge on your own. It can be something as simple as navigating a new transit system. Yes, I've experienced a surge of happiness on the Tube in London when I negotiated my way from one place to another with ease.
Spontaneity is easy for solo travelers. As a solo traveler, you have more opportunities to be spontaneous than the average traveler. Take advantage of that and, without any preparation or planning, at the very last minute, go somewhere or do something for the pure joy of it.
Enjoy more vivid memories of your travels. I remember more about my trips taken solo than those taken with others. It makes sense. Following your interest and negotiating every move yourself means you are more engaged in every moment of your trip.
Love the growing you. As you travel solo and when you return from your travels, people see you differently. They see you as adventurous, almost exotic. They may see you as being younger than your actual age or more mature and capable than your age would suggest. Embrace that for all the happiness it has to offer.
It all makes sense. Follow the research. Shift from buying stuff to buying experiences and enjoy more happiness for your money.
How to Get More Solo Travel for Your Money
Here are some posts on Solo Traveler that will help you get more travel for your money.