Given the restrictions on travel these days we can be glad there are great multicultural cities on various continents to help satisfy our wanderlust.
According to a BBC report that refers to the International Organization for Migration, I have the good fortune to live in the most multicultural city in the world.
Now, of course, how cities rank depends on how they are measured. This ranking of a city's cultural diversity is based on the percentage of people who were born outside the country. First and second generations are not considered for, while they would hold some cultural traits, there would undoubtedly be assimilation to some degree as well.
For a few years now, more than 50% of Toronto's population has been made up of people born outside of Canada. This diversity can be seen as one travels across the city. There are Italian, Indian, Portuguese, Filipino, and Jamaican neighborhoods. In some cases, there are more than one.
Why Travel to Culturally Diverse Cities?
What do these diverse cities offer? Let me give you an example from last weekend.
For the past 8 years I've been using the same bathing suit cover-up which I purchased in India. Finally threadbare, I had to face the fact that I needed something new. About a 10-minute drive from my place is a neighborhood known as Little India where I managed to purchase something similar.
This is important to me for while my new tunic is not the original, it still takes my mind back to that trip each time I wear it. Oh, and while there I picked up black salt which is not easily found elsewhere but handy for some vegan dishes. Unfortunately, I forgot to pick up some dosa which is pancake batter from rice and urad dal. It's gluten free and high in protein.
But a connection to past travels is specific. Here are a few more things that every traveler can enjoy by visiting a multicultural city.
Great food. Food can be a path to understanding a culture. There are many great authentic dining experiences to enjoy in multicultural cities.
Cultural energy. Different cultures come alive at different times. They have different communication patterns. Immerse yourself in a cultural neighborhood and watch how the people interact just as you would do when traveling to that country.
Festivals and celebrations. In Toronto there's a film festival for just about every culture but there are also outdoor festivals where you can hear the music, watch the dancing, see what they're celebrating and how.
Architecture and design. As a nationality makes a neighborhood their own, the design of homes change, gardens are different, the signage on shops and what's in the shops is unique. It's a step into a unique culture, almost like visiting the country of origin.
So let's have a look at the top multicultural cities we have covered on Solo Traveler and link to them so that you can get more information.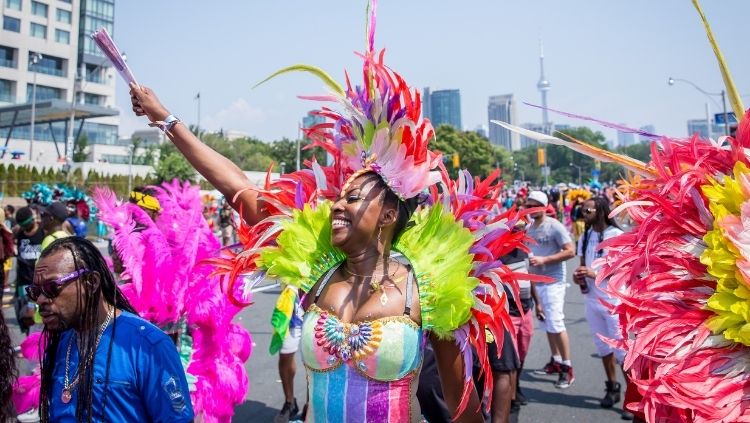 Great Multicultural Cities to Travel Solo
Here are the posts that we have for nine of the top ten multicultural cities in the world. I have left one city off this list as I don't consider it particularly safe for solo travelers.