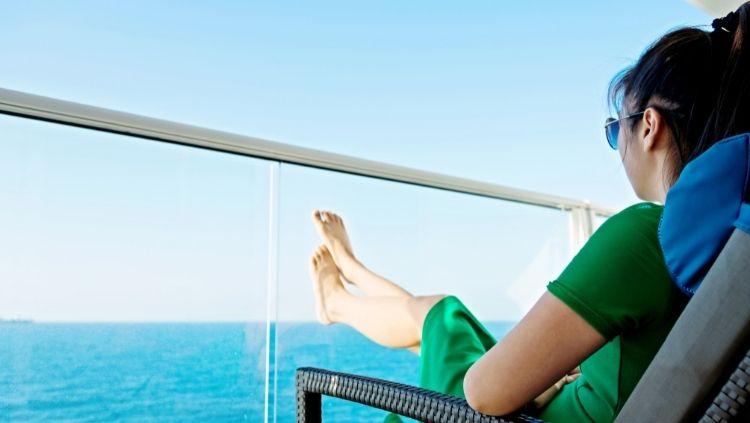 Finding ocean cruises for solo travelers with no single supplement is a challenge.
The standard single supplement for cruise lines is 100%. In my research for this post, the worst single supplement I found–that was promoted as a deal for solo travelers, no less–was 144%. Imagine paying 44% more than two people in a couple combined so that you can go on a cruise alone. It's outrageous! It's the travel industry at its worst for solo travelers.
However, there is some good news if you are patient enough to do the research.
There are some cruise lines that offer a few spots at no single supplement at all. Buy early for these. There are also some options that offer a reasonable single supplement. Reasonable, in the ocean cruise sector, is something less than 30%. I know, it hurts. But that's the reality.
In this post I'm not suggesting the usual cruise lines. Going to Norwegian or Holland America to find a cruise is obvious. I'm offering you some unique ocean cruises for solo travelers that might not otherwise occur to you.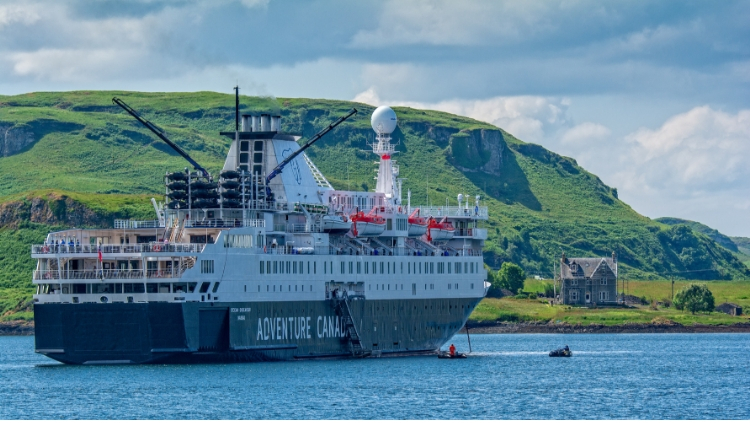 Adventure Canada Cruises in the Arctic and Antarctic with No Single Supplement
Adventure Canada offers its expeditions in the Arctic and Antarctic on the Ocean Endeavour ice-strengthened ship. They charge no single supplement on a limited supply of cabins in categories 3 through 7. Once these cabins are sold, the single supplement fee if you want a cabin to yourself is 1.5 times the berth cost. In single supplement language, that's 50% and better than the industry average.
I have taken one cruise with them and it was an absolutely extraordinary experience. Read: What I Tell Friends About My Trip to the High Arctic.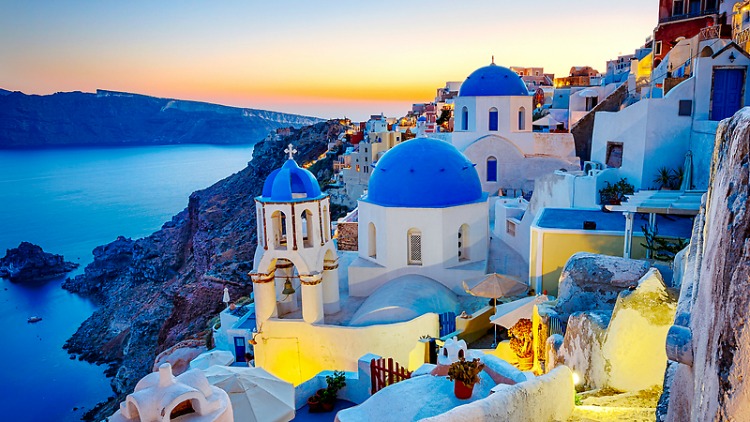 Celestyal Offers Budget Cruises for Solo Travelers
Celestyal Cruises is a budget line that focuses on amazing Mediterranean destinations and sea air rather than elegant dining and indoor water parks. Seven-day cruises start at just over US$1,000.00, port to port.
Based on the sailings I checked, their single supplement comes in between 20% for a 14-day cruise and 28% for a 7-day cruise. They promote all-inclusive pricing with buffet meals, drinks, and select shore excursions. Based on the price and a few reviews I've read, it is not fancy, but if what you want is to cruise the Mediterranean and stop into extraordinary ports of call, you can't beat it. As of time of publication, your cruise, accommodation, and food will come in at about $150/night.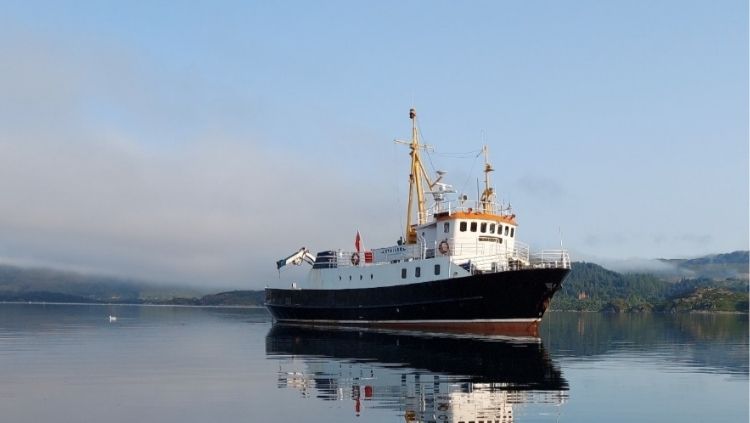 St. Hilda's Sea Adventures Offers 11-person Scottish Cruises
St. Hilda's is a special cruise company. They take very small groups from Oban to the Outer and Inner Hebrides to view "beautiful, unspoiled coastlines of spectacular sea lochs, stunning Hebridean landscapes and incredible wildlife".
Their Seahorse II ship is an ex-Norwegian ferry that takes a maximum of eleven guests. It has two single cabins (with washbasin) and one double/single cabin with a 105 cm wide bed (with washbasin). On their Gemini Explorer there is one single cabin (with en suite bath). They are happy to offer the twin and the double cabins, in the aft part of the vessel, with no single supplement. Cabin-sharing is available on all three of their small ships.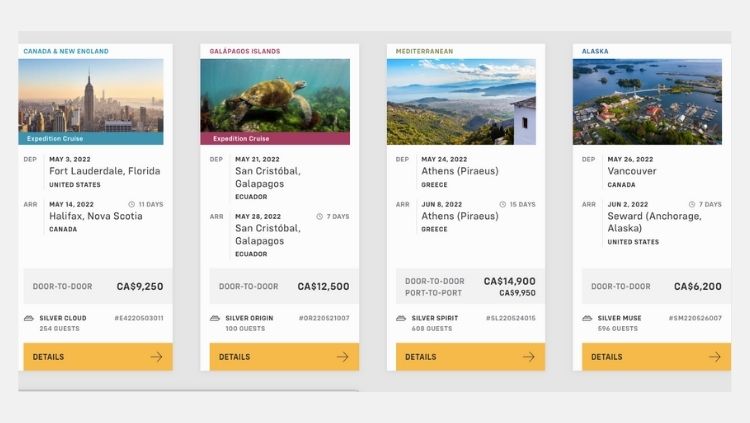 Silversea Luxury with a Reasonable 25% Supplement
As with all ocean cruises, the single supplement for Silversea cruises can run as high as 100%. However, they have what they call a Silversea Exclusive Offer, which brings the supplement down to 25%.
Finding the low supplement sailings on their site is not easy. The only link to them that I found was on the home page and, of course, this can change. At time of publication there were 135 itineraries. Choose your cruise, then give them a call. I called to confirm information and the customer service representative advised booking early (and by early, I mean a year in advance), as the number of cabins at 25% supplement are limited. Because their ships are small, last-minute deals are not usually available.
Vantage Is a New Player in the Ocean Cruise Game
Vantage Deluxe World Travel's first ocean-cruising small ship, the Ocean Explorer, launched in 2021. It accommodates up to 162 guests with 77 cabins and 15 solo cabins, which, at 20%, is a high percentage of solo cabins for the industry. Another ship, the Ocean Odyssey, is being added this year. Getting specific information on their ocean cruises for solo travelers requires a phone call. They have sailings all over the world. Sign up for their newsletter to get first notice of opportunities for solo travelers.
Virgin Voyages Supplements Reasonable in Europe, Not in the Caribbean
I looked up four cruises on the Virgin Voyages site. In Europe, their French and their Mediterranean cruises had supplements of 24% and 21% respectively. However, their repositioning cruise of 14 nights had a 60% supplement and their Riviera Maya cruise had a 78% supplement.
The State of Ocean Cruising for Solo Travelers
Compared to ten years ago, ocean cruising is more financially viable for solo travelers than it was. However, it's still difficult to find cruises with a low single supplement. My best advice is to sign up for the newsletter of cruise companies that interest you to stay on top of your options.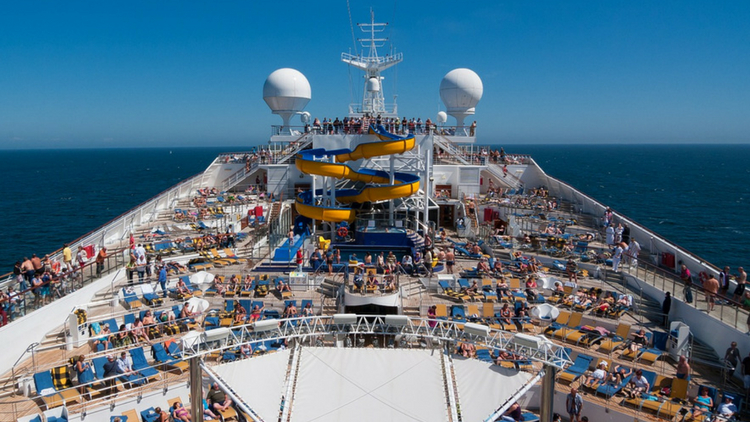 More Money-Saving Tips for Solo Travelers on Ocean Cruises
Research out-of-country prices. If you are looking at a longer trip, going on an expensive cruise, or traveling in a luxury suite, get estimates from agents in other countries. A better deal may be due to their currency versus yours, tax structure, or simply what the population is willing to pay. Whatever the reason, the best fare for a cruise may come from an agent in a different country than the one you live in! Make sure that they are able to do a booking for you.
Compare travel and transfer costs. Compare arranging your own flights, pre- and post-trip accommodation, and transfers to and from the ship. You can often beat cruise line prices. Be mindful that you are then responsible for arriving at the ship on time.
Research and plan alternatives to port excursions. Research the ports you will be visiting before departing. Plan to do some touring on your own or check out alternative inexpensive tours by locals. Use the cruise shuttle bus, public transport, and even the local hop on-hop off bus tours instead of taxis. You will always find other passengers who are also finding their own way around or have been to the port before to assist. The local tourism office will also help.
See if your cruise line allows you to bring any alcohol for use in your cabin. Many do not and will confiscate your bottles. What a waste! Some may permit limited quantities and charge corkage fees in the restaurants.
Review the packages offered on embarkation day. On embarkation day, you may be offered packaged discounts for drinks, Internet access, and excursions. Review these to decide whether you can save money with them or are better off purchasing them separately.
Return to the ship for meals. If you're out exploring on your own, return to the ship for meals that are included in your fare rather than buying food on shore.
Enjoy free drinks. Attend cocktail parties you are invited to as they often serve free drinks and canapés.
Look for a solo traveler meet & mingle event. You'll need to sign up for these, but, in addition to receiving free refreshments, you will also meet other guests who will have money-saving tips.
Go beyond the port for shopping. Do not shop close to the port as these shops are usually expensive. Ask the crew where they shop. They likely know the best markets, stores, and malls.
Use free Wi-Fi in port. Avoid using the Internet onboard the ship and rely on free Wi-Fi in ports. Ask the crew or follow where they go, as they will know where to find the closest free access points.