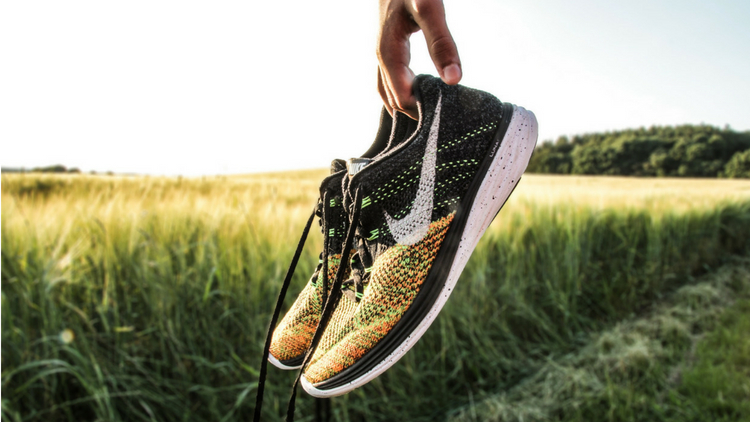 I'm a writer. I work at home. It's a pretty sedentary work life when I'm not traveling. So, when I'm not on the road, I'm in physical training for travel.
A few years back I read Younger Next Year as recommended by my doctor. As a result, I changed my lifestyle to be active six days a week. And I've stuck to it.
In doing so, I discovered that too much walking is not a good thing. In early spring when I tried to lift my leg over the seat of my bike, I couldn't do it. My flexibility had been seriously compromised by doing too much of one activity.
I started cycling more and swimming some days instead of walking. I started to work with a trainer. But still, when I did an 18 km day in Japan, it just about did me in.
It baffled me. I do so much. Why was I so tired?
I believe that, as a writer who sits most of the day, all my walking and swimming and workouts with the trainer simply had me increasing my activity level to that of a normal person who walks to the bus stop, goes out of the office for lunch, walks down halls to meetings, etc. I had been feeling virtuous with my dedication to my morning workouts but, if you'll excuse the pun, I was simply treading water.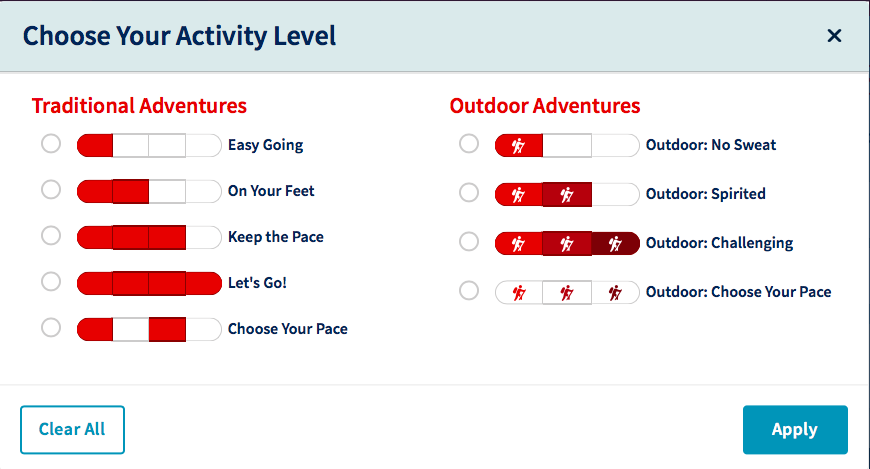 How Fit Do You Have to Be to Travel?
How fit you need to be to travel depends on the type of trip you want to take. Here's a broad look at three styles of group travel and what they mean in terms of activity.
Coach tours: On an average coach tour day you'll be off the bus and covering about 1-2km on foot in total. If you have mobility issues, it's best to discuss the trip you want with the tour company before departing to ensure that it's right for you.

Companies like Road Scholar that cater to people 55+ allow you to filter trips based on activity level.

Cruises: River cruise companies typically have more than one group departing to explore a landing city. You can choose the group that fits your level of fitness.

Cruises give you the option of taking a day off and staying on the ship.

Active trips: these will usually include hiking or cycling. Some trips include other sports like kayaking, spelunking or whatever else the trip designers come up with.

Tour companies offering active trips will usually rate the trips so that you have an idea of the intensity of the activity. For example, Explore Worldwide rates their walking trips as easy, easy to moderate, moderate, moderate to challenging, challenging, and challenging to tough.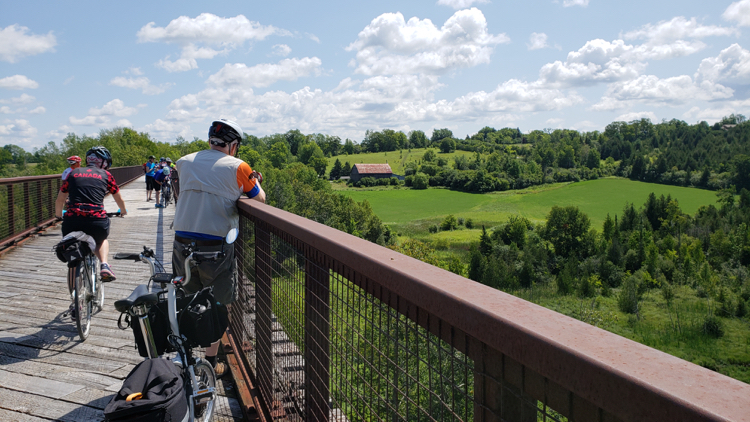 How to Get in Shape to Travel
I don't think I'm unusual in that I consider myself younger and more fit than I really am. Who wants to live with notions of limits over themselves? Consequently, I usually want to take a trip that is a bit beyond my fitness level. That's where training for travel comes in.
While I'm always pretty active, living the Younger Next Year credo, the year I did both a walking tour (4 days walking 17-20 km/day) and a cycling tour (covering 100 km in 2 days) within a month motivated me to train more than ever.
Here was my schedule designed to increase my fitness level, including strength, cardio, and flexibility, to prepare for the walking and they cycling trips:
Monday – 4 km intense walk in the morning. Stretch.
Tuesday – gym workout with trainer in the morning. Longer, less intense walk in the evening. Stretch.
Wednesday – morning cycle, about 20 km. Yoga.
Thursday – 4 km intense walk. Stretch.
Friday – gym workout with trainer. Stretch
Saturday – 6 km leisurely walk. Stretch.
Sunday – long bike ride. Last week I did 42 km. Yoga.
Naturally, I had to build up my endurance to reach the point of covering 50 km per day by bike and 18 km per day walking.
The training that you will want to do for your demanding trip will be quite different than above. What's important is that it reflects the type of trip you're taking. I did a lot of walking, cycling, and stretching. Because the terrain of both trips was pretty flat, I didn't include hills in my training. Your trip may be more intense and hill training may be important. Just as if your demanding trip is more about getting off the couch for short jaunts, you may have to do short walks and more stairs, possibly taking them two at a time given that bus steps tend to be higher than a typical staircase.
Confession: While the routine above was perfect for my goals, I have to confess that I have returned to a less intense exercise regime.
Apps and Resources for Travel Fitness
I have a TomTom Spark 3 but TomTom is no longer focusing on their watches so I'm recommending a FitBit. I know many people who have them and they're great. There are also dozens of fitness apps on the market for you to consider.
Strava. Fitbit will connect with the Strava app which adds a social component to the mix. I follow my sister and a few other family members. We can see when we each do a workout and give kudos.
FitnessPal. This app connects to your Fitbit watch to track your activity and includes calorie and nutrition tracking as well.
The Virtual Pace Series – Choose your event, run/walk/bike/jog or treadmill at your pace. Log your results and receive your medal. Each registration receives a custom bib and medal.
Map My Run – Create and discover new routes wherever you are. Save your favorites for the next time you're ready to run.