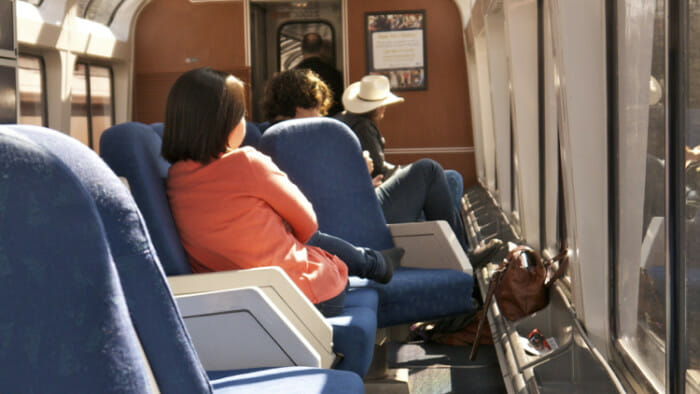 In my final email of 2019, I announced that I was planning an Amtrak train trip in 2020. The response was surprising.
Many people emailed asking about it. Where are you going? When are you going? How are you planning it? From their emails it was clear, there is a desire for train travel but also a perception that it is difficult to do in the United States.
Well, the obstacle is not just perception. Planning a train trip in the US is nothing like doing so anywhere in Europe or the UK where multiple trains travel between destinations every day. Even if you're going a long distance, you'll have many ways to get there in Europe.
Not so in the US. It's a big country and while rail was taking over Europe in the 19th century, the United States was a young, growing country without the population to support a massive rail infrastructure. As the country grew, so did other modes of transportation, specifically cars and planes. With such competition today, passenger rail just can't offer the same number of options in terms of schedules and routes as is offered in Europe.
I was aware of the limits of rail travel in the US but not in terms of what I wanted to do on the trip. I announced the trip before I planned it and realized how difficult it was going to be. But with the interest I received, I was committed.
I had three criteria for my Amtrak trip.
It had to be done on a budget. I hear too often from people who can't travel due to financial limitations. So this trip had to happen based on a savings plan of US$75/month or CAD$100/month. That's US$900 or CAD$1200. This trip should also be possible to do with passive points. By that, I mean points that are earned without spending any extra money to get them. The points just land in your account for being smart with your choice of credit cards and other offerings.
On the train, I wanted to see a lot of the country. I wanted to take in beautiful scenery and meet other travelers. Train travel presents a great opportunity to meet people.
I wanted to spend a weekend in San Antonio. I have a friend there who I've been promising to visit for ages. I'd stay with him which would help with the budget of the trip.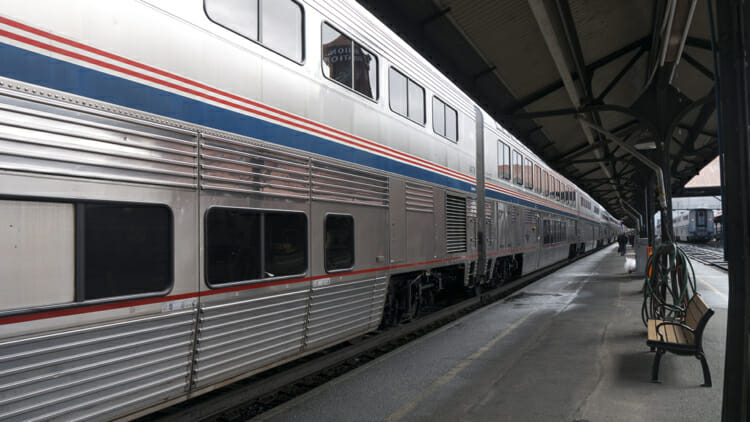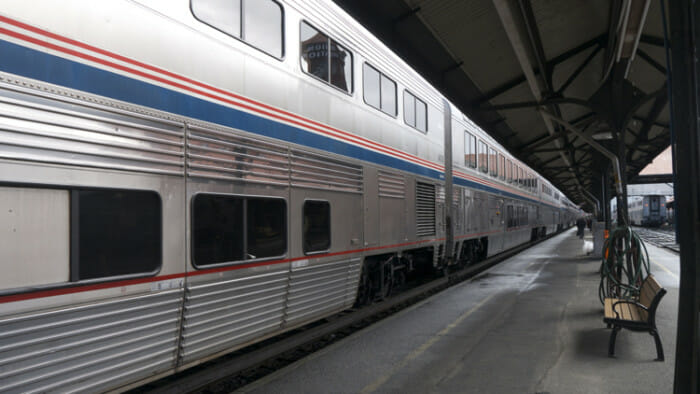 Researching My Amtrak Trip
I spent many hours researching this trip. It's to be expected when going someplace completely new, but, as mentioned above, an Amtrak train trip has a few more complications.
I began, of course, with the Amtrak map and schedule of the Texas Eagle route which goes through San Antonio.
I looked at the map and then the schedule trying to determine what cities had daytime arrivals and departure times that were not in the middle of the night.
I decided which of these cities were of most interest to me. In reality, I had heard of only a few of the stations along the way.
I then looked east, west, and north for other train routes that would get me to San Antonio and checked their schedules for reasonable arrival and departure times.
Next, I researched the cost in time and money to get to the possible beginning points because, after all, there was no point considering a destination that is difficult to fly to.
I ended up with three possible routes:

Oklahoma City > Fort Worth > San Antonio
St. Louis > Fort Worth > San Antonio
Lafayette > Houston > San Antonio

Ah, but which one? I took my question to the Solo Travel Society on Facebook to seek the insights of other travelers.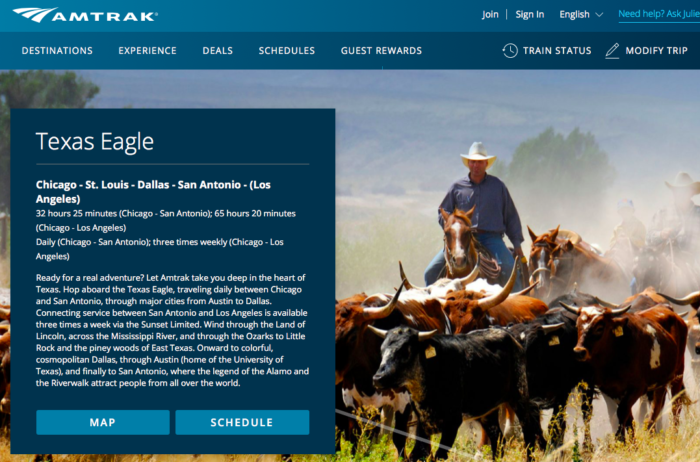 Suggestions for My Amtrak Trip to Texas
Solo Travel Society members had many opinions about this trip, including the notion that I should choose another trip entirely. However, my plan included visiting a friend in Texas so I focused on the other comments. Here are a few I received.
Lachlan – One thing you'll find, if you go to Houston or Dallas, you'll need to rent a car to get around; they're both big sprawling places without much transit. That said, I wouldn't make a special trip for either of those places. Chicago has much more to offer than St. Louis.
Stacy – Keep in mind the times that you will be in daylight. I've done Fort Worth to San Antonio and that is during daylight until about Austin in winter and San Marcos in summer. The last stretch into San Antonio is painfully slow. The route from OKC to FTW is during the day but in the other direction would leave you in darkness, unable to see anything in winter, maybe to Ardmore in summer.
Susan – Lafayette is awesome

Me – Can you tell me what you like about Lafayette and where you stayed. I am interested since I've traveled Acadian country in Canada. It would be interesting to see how the culture translated in Louisiana.
Susan – It's the culture (different from Acadian country in Canada) but with a lot of regional foods (the gumbo is different from restaurant to restaurant), places to see and things to do. Plantations are usually open for tours as well. Several chain motels/hotels (can't remember which one I stayed at). Museums galore. I was there in September of 2010 and the weather was good for that time. If you do go, stop by Tabasco on Avery island for a tour of their factory.

Amy – She should do the train that goes up the pacific coast highway. I live in Houston and travel frequently to these other cities for work. Thumbs down. Maybe San Antonio, but the rest are meh.
Liz – None of these routes are particularly exciting. I'd recommend Amtrak's California Zephyr or Southwest Chief routes as they are much more scenic and have a lot of great cities/towns to visit along the way.
There was also a debate about the safety of St. Louis. That went around in circles so I decided to ignore the concern.
These suggestions sent my mind flying in more directions. And as I looked online at images of the Texas Eagle tour, it became clear that it is not the most scenic of Amtrak's routes. All other routes to San Antonio are equally problematic.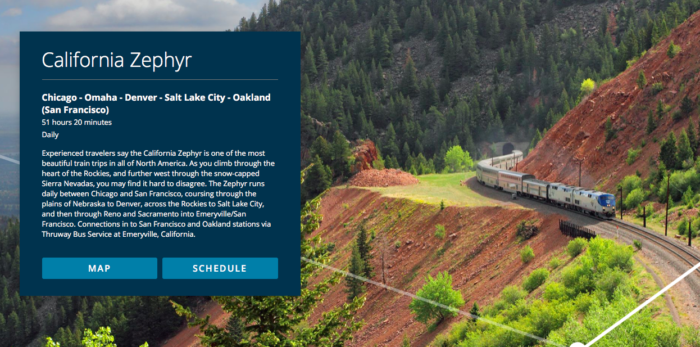 My Amtrak Trip: 2 Out of 3 Ain't Bad
Remember my three criteria for the trip?
It had to be done on a budget of US$900 or CAD$1200.
On the train, I wanted to see a lot of the country and meet other travelers.
I would spend a weekend visiting a friend in San Antonio.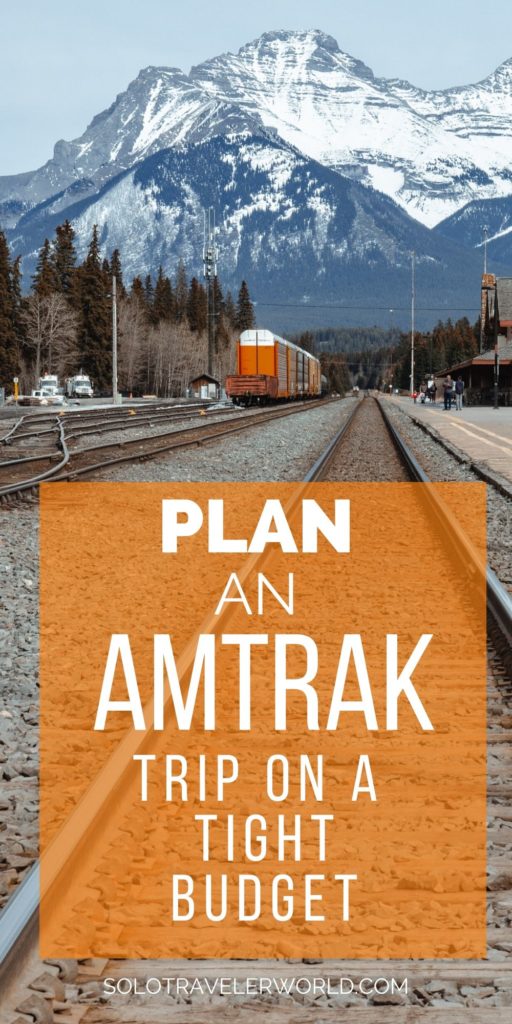 After a lot of research I learned that I could only get 2 of my 3 priorities addressed. I could get 1 and 3 or 1 and 2, but I couldn't match up 2 and 3, and certainly not 1, 2, and 3. Since there was so much interest from readers about this trip and the schedule and the routes into San Antonio were against me, I decided that I would have to satisfy my third criteria on a separate trip.
Sorry, Jeff!
My new plan: I'm going to go by train to San Francisco, which will take me along the California Zephyr route, my third Amtrak route to date. It looks spectacular. (Thanks, Liz!)
I was planning to go in February, but since I'm taking a more northerly route, I'm going to shift the trip from February to late April or May so that the days are longer and there is more daylight in which to enjoy the scenery. (Good point, Stacy!)
I am really excited about this trip. Train travel, especially traveling coach, is a very social experience for solo travelers. On the trips I've taken, I've found that a community can form and it's a lot of fun. Plus, I'll be going through country I've never seen before. So, for me, meeting new people and seeing new places, makes for the perfect solo trip.
Yes, I'm excited!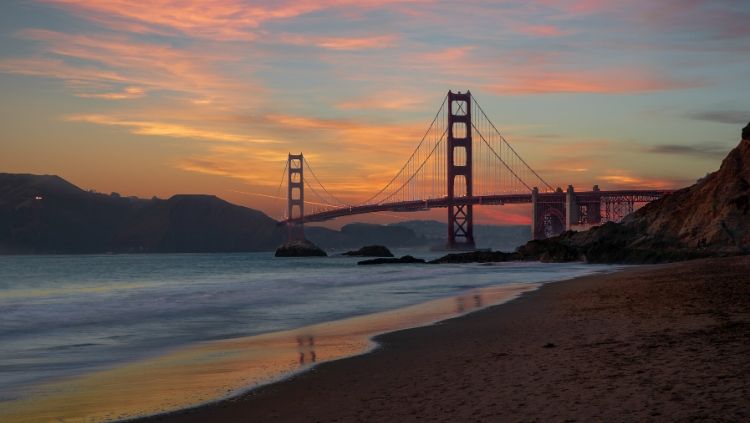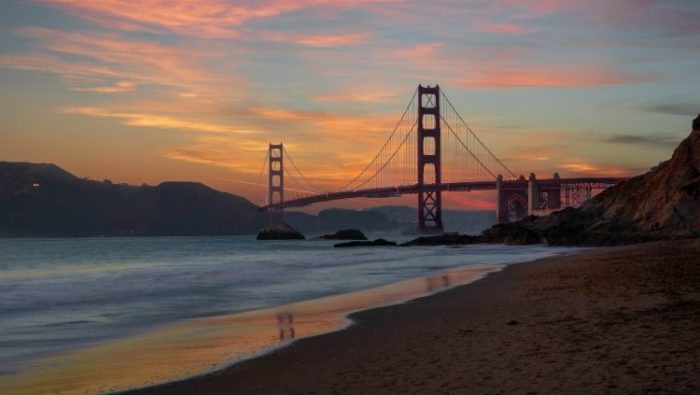 My Amtrak Trip Budget
Here's my budget based on information found at the time of writing. Of course, time of year, day of week, and how far in advance you book all factor into costs.
Train from Toronto to San Francisco: US$294, CAD$384. I'm going coach, which means three nights in a seat. I'll take a small pillow and blanket as advised in many posts I've read.
One night at a San Francisco Airport hotel: US$85, CAD$100. I thought of staying in San Francisco for a day or two but, truly, the trip is about seeing the landscape and socializing on the train. Plus, I've been to San Francisco before. To keep within my budget, I decided on one night at an airport hotel. I could have got on the red eye that same night and saved the $100 but I figure a bed will feel pretty great after 3 nights sitting in coach.
Flight back home to Toronto: US$244 CAD$320.
Food and miscellaneous: US$275 CAD$400. I'll have a day to explore Buffalo and a couple of hours for Chicago, so there will be costs there. Food will be an expense. I'll try to get into the dining room on occasion but otherwise, I'll take food with me, use the lounge car, and take advantage of some of the food vendors who come to the stations when the train comes in. The latter are not guaranteed but I've been told it happens. Based on the other expenses, this has to fit into the budget set at the beginning.
Total budget: US$900 or Cad$1200.
I'm sure $100+ could be carved off the budget by some people. It could also be plumped up by US$450 by getting a roomette for the two nights between Chicago and San Francisco.
I am debating getting a roomette for one night if it's possible. It does include meals. It's about US$220 or CAD$290/night. This would mean drastically cutting my food and miscellaneous budget to US$75 or CAD$100. Since flights within the US are much cheaper than flying to Canada, perhaps Americans could make this work.
Notes:
I was not eligible for any discounts, but you may be. Please see the next section.
I have enough points through my credit card to cover this trip. This is passive income based on cashback for using my card.
What You Need to Know When Booking on Amtrak
The website is really not great, nor is their automated phone system. I ended up zeroing out to speak to an agent. If your trip involves multiple routes or stops, once you have an idea of what you want to do, calling is likely the best approach to booking.
There are discounts you may be eligible for:
Military – 10%
People with Disabilities – 15%
Seniors – 10%
For others, check out Amtrak Deals.
More Posts on Train Travel
As I find specific Amtrak trips to build into holidays, I'll add them here.