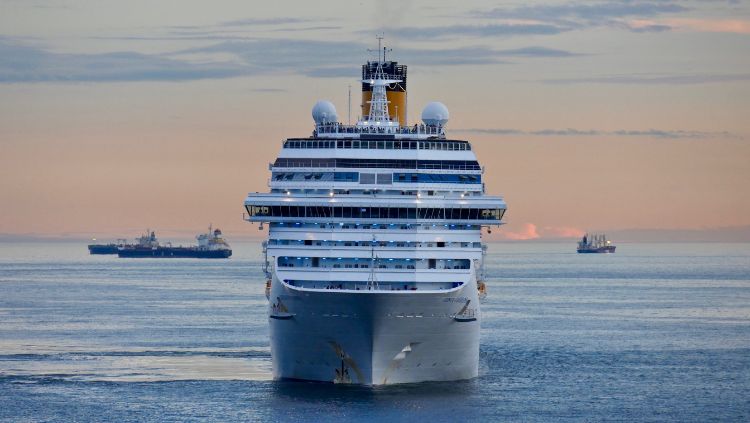 Repositioning cruises, on a per night basis, are usually a good deal. Repositioning cruises for solo travelers are, generally, a good deal plus 100%.
In one case I found the supplement to be 148%. Now that's a penalty that is extremely unfair.
Still. I calm myself as I write this so that I can share with you the goods on repositioning cruises–the good and the bad of them.
Since I'm not a cruising expert I turned to someone who is. I spoke with Lisa Booth of Direct Travel. Lisa and her agency can serve anyone in North America.
Here's what I learned.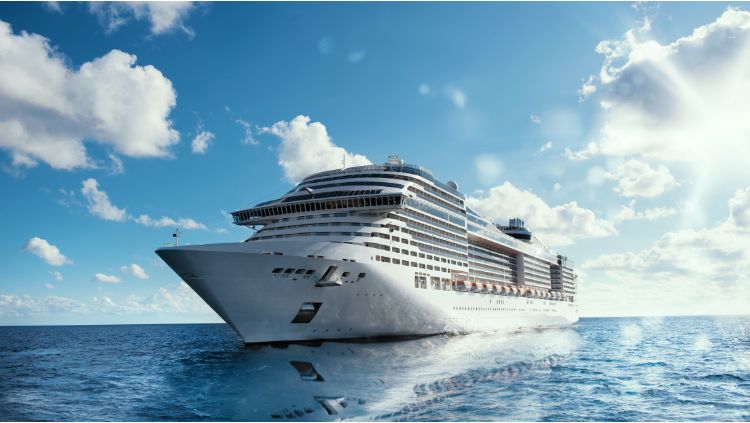 The Pros & Cons of a Repositioning Cruise
Cruise routes are often seasonal. A cruise to Alaska runs in the warmer months while Caribbean cruises are for colder months. At some point between the two seasons ships move from one location to another. This is a repositioning and cruise lines sell repositioning cruises at reduced prices.
Here's what you need to know so that you can decide whether a repositioning cruise is good for you.
A repositioning cruise is less expensive. See below for details on this but, to be sure, when broken down on a per night basis a repositioning cruise is less expensive.
It's a one-way trip. Unlike regular cruises that loop you back to your starting point, a repositioning cruise only goes one way. Unless you're using the cruise as transportation you need to find your way back home. This will likely require a one-way flight.
Fewer ports of call. The primary purpose of the cruise is the ship's final destination, therefore there will be fewer stops along the way.
Ports may be less traditional. The ports used in a repositioning may be a bit off the beaten path, which you may think is great or not. Check the itinerary carefully.
Entertainment is not full on. While there is likely entertainment on board you will not necessarily find everything that would be offered in a traditional sailing. Find out before you go what they're offering so that you can decide whether the trip is for you.
The ship is less crowded. A one-way cruise without all the razzmatazz of a typical ship is not for everyone. Therefore, the ship doesn't usually operate at capacity.
It's about relaxation. With fewer people, fewer ports of call, and less entertainment, a repositioning cruise is more relaxed. It's a great opportunity to read and write, which is what I would do.
There will likely be an educational component. It's far less expensive to book a lecturer or language teacher than put on a musical show. There may be a great opportunity to learn.
There may be a theme. Because there are fewer ports of call and more time is spent aboard ship there may be a theme to the cruise. It might be wine tasting or learning a new language.
It's not flying. If you have a fear of flying and have the time, a repositioning cruise across the Atlantic or Pacific may be perfect for you.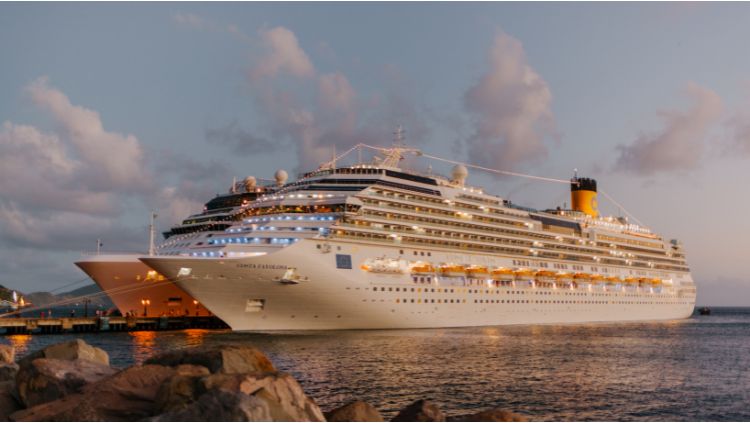 The Price of Repositioning Cruises
Pricing of cruises is based on supply and demand. Because repositioning cruises are not as appealing to as many people, the demand is lower and the prices are as well. However, they still apply a hefty single supplement to the bill for solo travelers.
Here are a couple of examples of two very different repositioning cruises. Pricing is based on the time that Lisa did the research and could be higher or lower when you inquire.
Norwegian Cruise Lines – Repositioning from Miami to London, January 2024
January 11, 2024, 11-day, 10-night sailing onboard the Norwegian Joy, departing from Miami, traveling to London with 9 days at sea, no ports of call.
Cheapest fare for a Category IX stateroom (inside Cabin) is CAD$1440.90 for two people, double occupancy. The cabin total for solo travelers comes to $1260.20 or $126/night. Yes, the single supplement is high. This category does not allow for a beverage package to be added on.
For those wanting the Beverage, Dining, and Internet package, Category IT is a good choice. By moving up one category the cheapest fare for double occupancy would be CAD$2661.92, and with the addition of the aforementioned package, the rate would be CAD$3299.62. A Category IT Solo stateroom would be CAD$1330.95, adding on the Beverages, Dining, and Internet, the revised total would be CAD$1649.81 or CAD$149/night.
For comparison, solo pricing on the Norwegian ships that have a category "Studio" built with the solo traveller in mind which include private bathrooms and access to a private Studio Lounge for use by other Studio guests, work out to CAD$432.00 per day with package. Category IT with package is CAD$505.54 per day.
Silversea Cruises – Repositioning from Lisbon to Fort Lauderdale, December 2023
December 11, 2023, 17-day, 16-night sailing onboard the Silver Dawn departs Lisbon, Portugal, traveling to Fort Lauderdale, Florida with 6 ports of call and 59 included shore excursions to choose from.
The lead-in fare for a Vista Suite (large stateroom with picture window) is CAD$11,300 Double Occupancy and CAD$9,888 for solo travelers or CAD$618/night port-to-port.
For comparison, solo rates on an 10-day, Fort Lauderdale to Bridgeton, Barbados cruise are port-to-port CAD $1240 per day. 
The repositioning cruise will give you an all-inclusive luxury experience on a budget. When considering a Silversea cruise you first must decide upon the package you want. 

Door-to-Door.  Private Executive Transfers plus Airport Transfers are an option not considered in the above pricing..
Port-to-Port. As the name suggests, you make your way to the port, but as with the foregoing, all Silversea cruises include not only all your dining, but also all Beverages, Butler Service, Shore Excursions and Wi-Fi.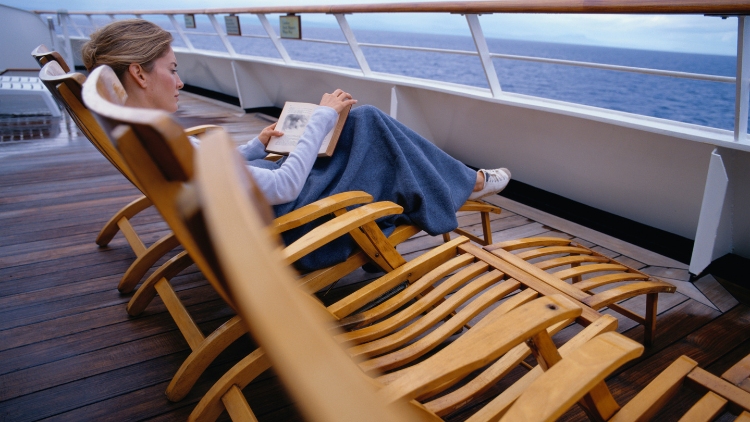 How to Book a Repositioning Cruise
I've been spinning my wheels online researching this post and for that reason alone I'd recommend going to a reputable travel agent like Lisa who is a cruise specialist to book a repositioning cruise. But here, according to Lisa, are other reasons you should use an agent:
They can explain the opportunities that repositioning offers and give you a general idea of what you can expect based on your travel plans.
They know the ships and which ones have solo cabins that may be scheduled for a repositioning.
They do the research and comparison shopping for you to get you the cruise with the best value.
They work directly and have established working relationships with suppliers and can act on your behalf should a problem arise. They can't promise you the world but will definitely do their best to resolve any issue for you. An agent's call is more important to a cruise line than one by an individual.
What they can't do is negotiate a better single supplement rate than is on offer. Those figures are all determined by supply and demand and the cruise line's goal of maximizing profits.
So there you have it: the lowdown on repositioning cruises. There is still that annoying single supplement to deal with but the deal may outweigh the supplement. You must decide whether they are right for you.
If river cruising is your thing, read 12 River Cruise Tips for Solo Travelers: How to Make the Most of Your Journey.