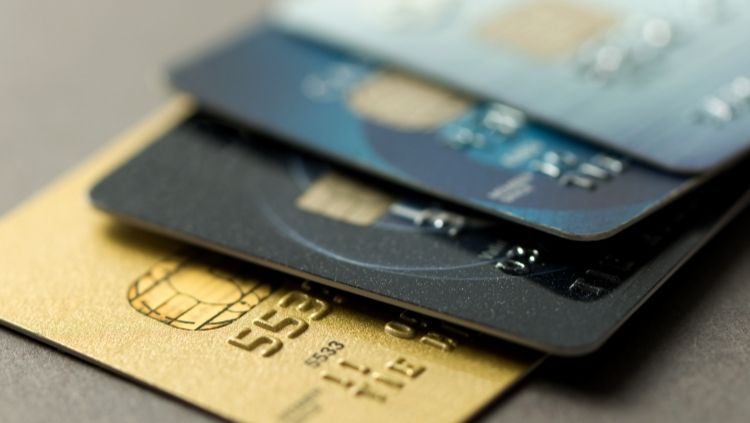 Points from credit cards and other loyalty programs are a big deal. It's important to choose the right credit card for travel.
Chances are you're saving points of some sort to help pay for your travels.
There are dozens of loyalty points programs for hotels and car rentals from which everyone can benefit. However, unless you travel a lot, it takes a long time to accumulate the points. With credit cards you can rack up points on absolutely every purchase you make and spend those points in a variety of ways.
But there is a maze of credit card options.
I receive another credit card solicitation in the mail every other week. The bonus and rewards are tempting but it seems like so much work to decide whether or not they are any better than what I already have. So I almost always toss them. However, I received one a few weeks back and decided it was about time to review my choice again.
As a result, I've changed my priority credit card.
How to Choose the Right Credit Card for Travel in 5 Steps
The right credit card for travel is not necessarily a travel rewards credit card. Read on.
Understand your financial lifestyle.

Credit cards vary greatly in terms of their costs and benefits. Before creating a shortlist of cards to consider you need to understand a bit about your lifestyle. Ask yourself these questions:

1. What are your monthly expenses?
2. Which of those expenses could be put on your credit card? Look at everything from your cell phone bill to your daily coffee. You need to know how much money you're likely to run through your credit card.
3. On what kind of purchases do you spend the most money? Is it gas for your car, groceries, clothes, travel?

Create a shortlist of credit cards to consider.

Now that you have an idea of what to look for in a credit card based on your lifestyle, click through to your country and choose two or three recommended cards that suit you. I suggest that you choose at least one card that has an annual fee so that you can determine whether the fee is worth it.

NerdWallet.com in the United States
CreditWalk.ca in Canada
uk.CreditCards.com in the United Kingdom
Mozo.com in Australia

Identify the fees.

Look for annual fees, foreign transaction fees, and late payment fees.

Calculate the value of points relative to fees.

Here's my comparison of the card I've been using for the last few years and the one I've just changed to. The comparison is based on putting $3,000/month on the card.

Card A – I pay a $120 annual fee for my premium travel points card.
Card B – My comparison card offers cash back and is free.

Card A – Gives me 3 points/dollar on most items and triple that if I buy travel through their service. Based on 3 points/dollar I'd earn 108,000 points in a year. If I redeem them for cash I'd make $270. If I redeem them for travel through their service the value is $540. However, I don't like the supplier of their service so I need to analyze this in terms of 3 points/dollar spent.
Card B – Gives me 2% cash back on three categories of purchases and .5% on all other purchases. If just half my purchases fall into one of the three categories, I would earn $450.

Card A is worth $270 – $120 = $150 or $540 – $120 = $420
Card B is worth $450 at a minimum and likely more given that I can manage the categories according to my spending habits in any given month.

Review other benefits of the cards

Card A – Travel insurance, Rental Car Collision/Loss Damage Insurance.

Card B – Extended Warranties up to $60,000. Rental Car Collision/Loss Damage Insurance. Mobile Device Insurance.

Both cards' interest rates are the same and both have a foreign conversion fee of 2.5%. I have another card for that purpose.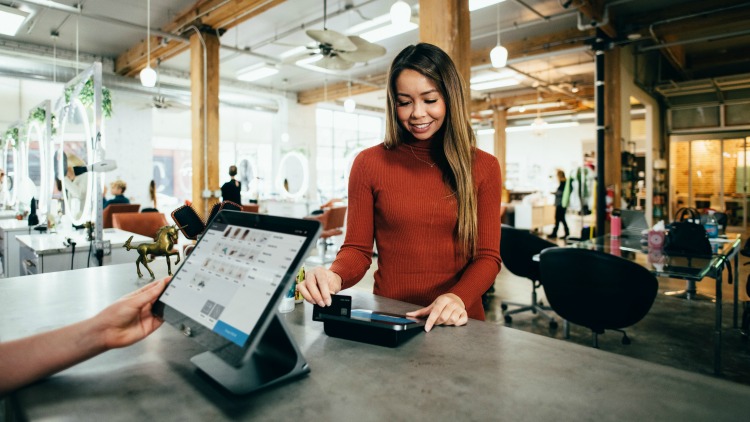 Tips on Choosing the Right Credit Card for Travel
In general, I prefer a cash back card because companies can change the cost and value of a point easily and it can go unnoticed. A cash back card operates on a percentage. There's more transparency. As you can see in the analysis above, the cash back equivalent for the travel card is actually .5%. That's .5% for its primary category. By comparison, the cash back card pays 2% for three categories and .5% for all the rest.
With a cash-back card you can apply the cash to anything you want, including paying your credit card bill. With travel rewards or points you are restricted in terms of what you can spend the points on. So, for me, the right credit card for travel ended up being a cash back card.
Is it worth getting a premium bank account? Premium bank accounts bundle benefits and often include a premium credit card fee. The $120 fee in my example above is actually waived at my bank because I leave a balance in my account of $5,000. This seems like a lot. I borrow this money from a line of credit. Borrowing the money costs $167 – yikes. But I save:

$120 annual credit card fee.
$3 for most ATMs in the world. This likely adds up to about $90 as I travel.
I get a free $US bank account, a $US credit card and other services.

In fact, the $120 fee mentioned above is not an issue for me and the value of my card in the example is the full $225 plus savings on international ATMs. I also use the car rental insurance from the US credit card, which has saved me a bundle.

How flexible is the card? Does the card let you transfer points to another loyalty plan? This feature may be helpful as it could help you use your points in the most beneficial way possible.
When winning at the points game is not a focus of your life keep things simple. I recommend the following:

Decide which are your go-to credit cards. I suggest that you have three credit cards for travel.
Determine how you want to use your go-to cards. I work with two primary cards. One is for all my expenses at home. Its primary purpose is collecting points. The other is for travel outside of Canada because it has no foreign transaction fees.
Pay off the cards every month, thereby eliminating interest and the need to consider the interest rate in your choice of card.
If a credit card is not an option for you, read Book and Travel Without a Credit Card: Top Tips.