I'm pleased to present another post from Catherine, a Solo Travel Society member from Canada, who traveled solo in Santander, Spain while living in the country.
You may also enjoy Cat's post about another Spanish destination she explored: Solo Travel to Salamanca, Spain: Vibrant, Historic & Affordable.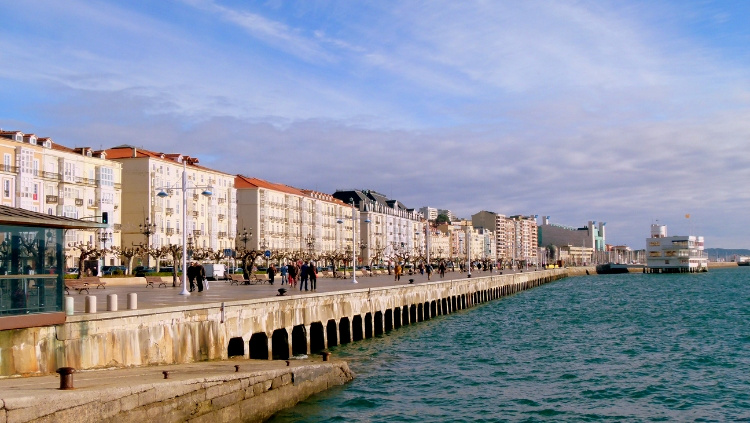 When people talk about the north of Spain, usually it's the jewel, San Sebastian, which gets the most visits and attention – and for good reason. However, just a couple of hours west lies another wonderful city, Santander, the capital of the Cantabria region. I visited Santander just as the Coronavirus state of emergency was lifted in Spain at the end of June, 2020. (I was living in Spain during this time, in case you are wondering how I managed this.)
I was awestruck by Cantabria's lush green mountains and lovely coastline on the bus ride into the city but had no idea what to expect from Santander itself. I knew it was a port town and that the passenger ferries from England arrive there. I also know that port towns come with a certain grit, so if I'm honest, I wasn't expecting too much. To me, this was just a quick stop on the way to Bilbao to visit the Guggenheim, which is what I was most excited to see on this trip.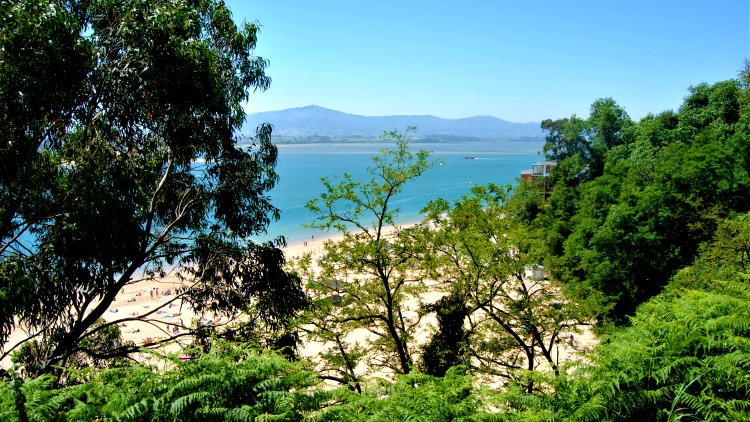 As I got off the bus, I was caught off guard by a sense that, immediately, I was kind of digging this place. The station area was nicer than many I've encountered and I had to walk up a hill and through a quiet park to reach my Airbnb, which overlooked the port in a very local neighborhood, within walking distance to the old town and beach. It was lovely.
By the time I dropped off my bags, it was dinner time. Taking advantage of the beautiful evening to get my bearings, I followed the noise to lively Plaza Cañadío, behind the magnificent Iglesia Santa Lucía, which was jam packed with a row of restaurants and their patios. It had a convivial energy in a gorgeous setting, and I could feel the fresh sea air. After months of a full lockdown, I could already tell that this solo trip to Santander, Spain was everything I needed. I could have sat in that plaza forever.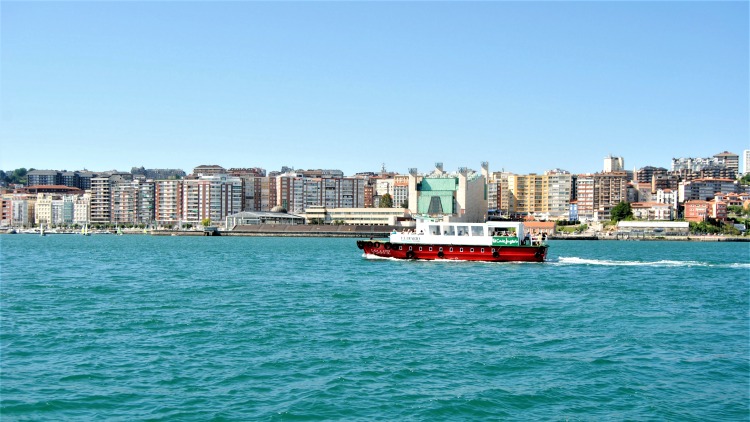 Santander is a place that truly has something for everyone. For those who love to soak up the sun, the city has wonderful beaches that don't seem to be as crowded as those popular destinations elsewhere in Spain. You can grab a spot on the sand or snag a wooden lawn chair just off the promenade. Another option for a beachy day out is to hop on one of the small ferries which take passengers over to the Playa del Puntal where you can enjoy pinchos and a drink at the Chiringuito El Puntal and take in sweeping views of the city.
I love knowing that the beach is there. I love the fresh air and sitting down for a meal overlooking the water. However, I have no interest in spending all day sitting on a beach. For those like me, who love exploring a city, taking photographs, visiting museums, and practicing Spanish with locals at a bar, Santander also offers lots of options.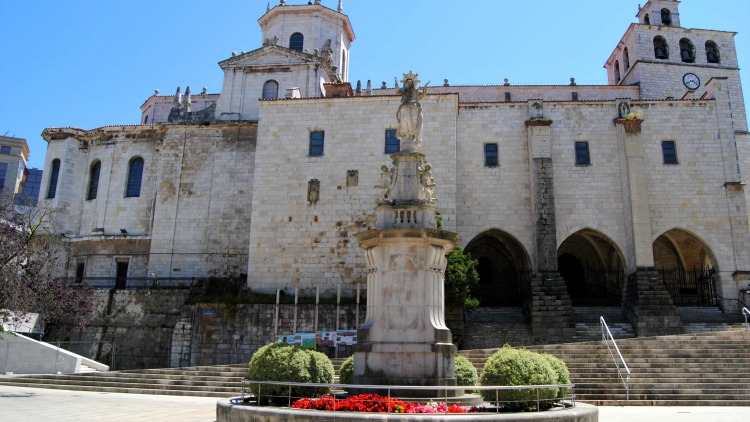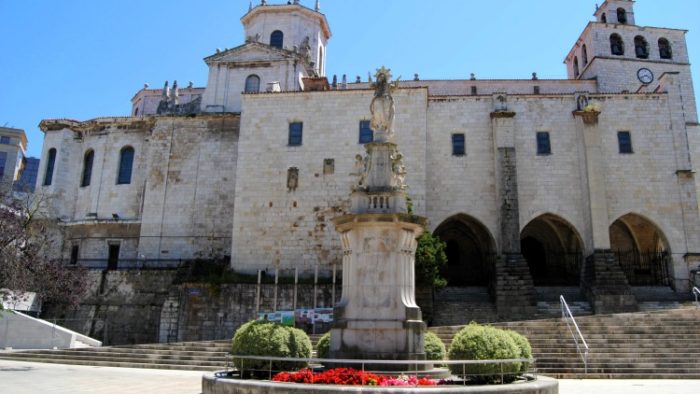 I love to walk, and a stroll along the beautiful walkway which sits on a hill overlooking the beaches, eventually leading to the city's elegant promenade, is a must. I found it to be reminiscent of the Promenade des Anglais in Nice with the water on one side and luxurious buildings on the other. Solo in Santander, Spain you can find colorful gardens, ice cream shops galore, and quaint bars. Art and culture fans will also want to visit the Centro Botin, whose modern building confidently hangs up and over the seawall and is a point of interest in its own right. I also loved the café here, with its amazing sea view, which offers a great start to the day or a welcome reprieve from sightseeing. 
Santander's old town is also full of the things we love about Spanish city centers. There are churches to be found on every corner and, at its heart, stands the imposing Cathedral, a stopping-off point for pilgrims walking the Camino del Norte. If you have had enough of touring churches, simply walking around and admiring the unique architecture is time well spent. Be sure to check out the majestic Santander Bank building and the Palacio de la Magdalena. Or spend the day learning about Santander's history at the Archaeology and Maritime museums.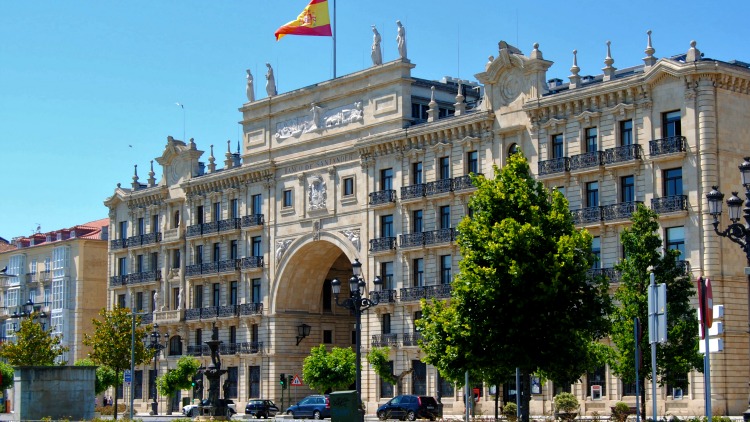 There are many delicious bars and restaurants in Santander which serve a variety of seafood, traditional Spanish favorites, and modern fusion fare. The pinchos culture didn't seem to be as predominant here as in the neighboring Basque Region, but there are still small bites to be found all over town. Of course, what would a Spanish city be without its local market? Hit up the Mercado de la Esperanza for jamón and queso for your beach picnic.
I can't think of a better add-on to a Northern Spain itinerary than a solo trip to Santander. It's got the touch of glamour we love San Sebastian for, but with a more down-to-earth vibe and price tag. It's well-served by local transportation (I love the Alsa bus service) which easily connects Santander to other major cities around Spain. It is an easy place to visit – small, compact and comfortable – and makes for a fantastic destination for new solo travelers as well as seasoned ones looking for somewhere that is less obvious on a trip to Spain.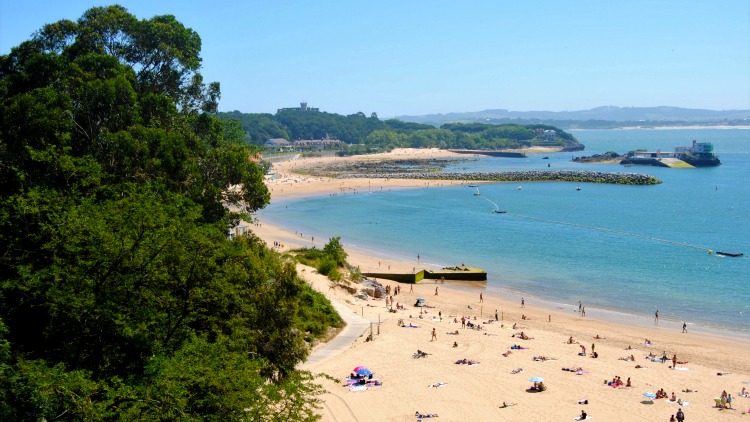 The experience that I wanted to have in Santander was modified by the Coronavirus, but despite that, I fell in love with this sweet city and it will definitely be one of the first places I return to in Spain.
Have you traveled solo to a destination that you loved and would recommend to other travelers? Consider submitting a post about your trip with photos, tips for where to stay, what to eat, how to get around, and advice for enjoying the destination. You can use our easy online form.