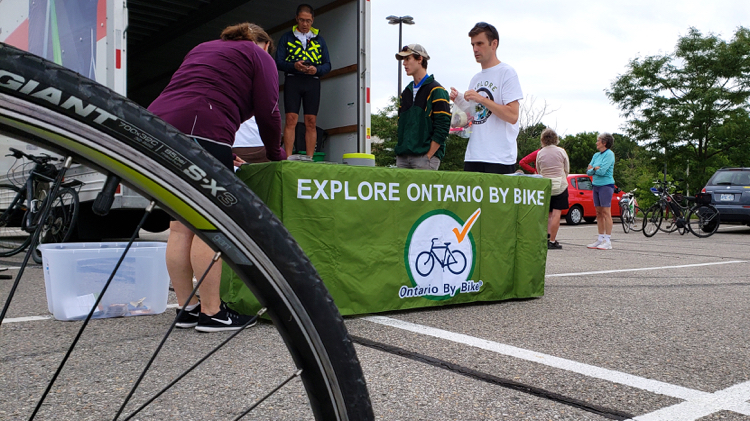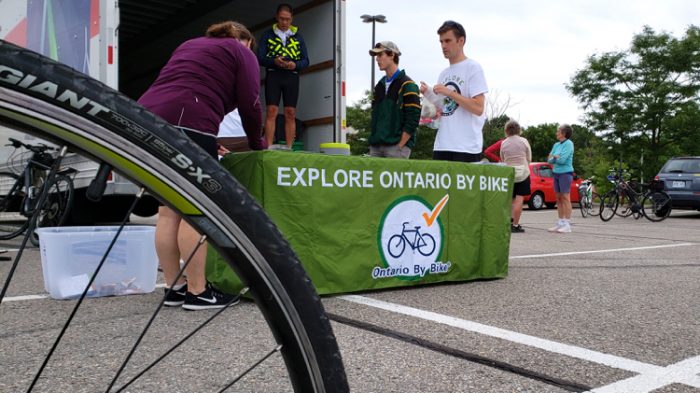 I'm proud of my province.
From major cities like Toronto and Ottawa to Ontario's small towns and the wonderful, wandering wilderness in between, there is no shortage of Ontario getaways to enjoy.
Over the past few years I've done dozens of solo weekend getaways in Ontario. Those trips have focused on cultural activities like theater, wine, and food.
This year, three other writers and I took more adventurous weekend trips in Ontario.
I took a cycling trip.
Grace went whitewater rafting and kayaking.
Bettine took a break from her usual backcountry camping and went glamping.
Our editor Tracey ventured the backroads of Ontario taking the longest route possible to Killarney and the shores of Georgian Bay.
Here's your inspiration from these trips, links to more Ontario getaways and tips on planning your weekender in Ontario.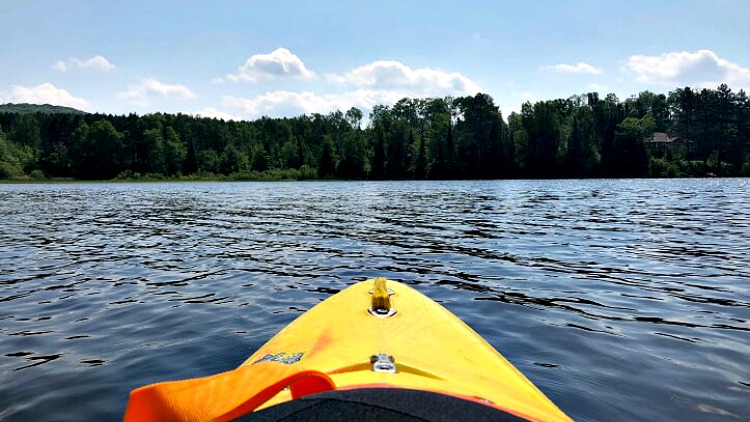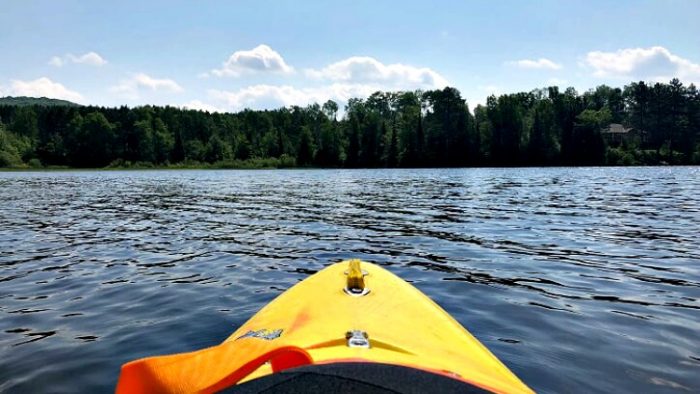 A Magical Canadian Solo Kayaking Adventure
On a solo kayaking trip, Grace learns how to paddle on a peaceful bay in the morning and tackles small rapids on the magical Madawaska in the afternoon. Her first time in a kayak in over a year, she tested out the Zero to Hero Program in which you learn how to paddle in the morning and then take on more challenging water in the afternoon.
Read all about it.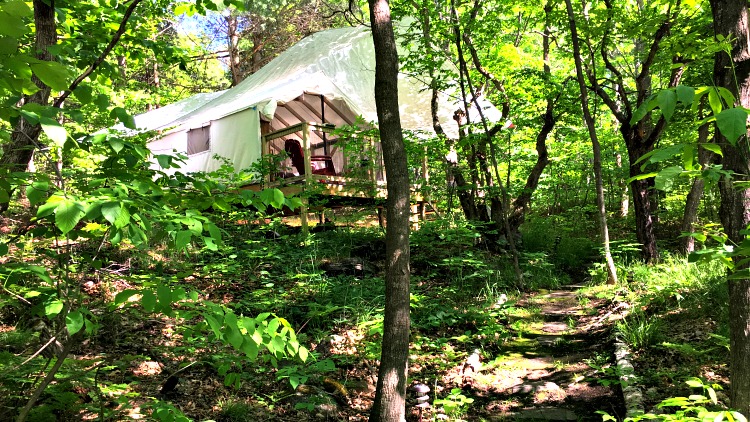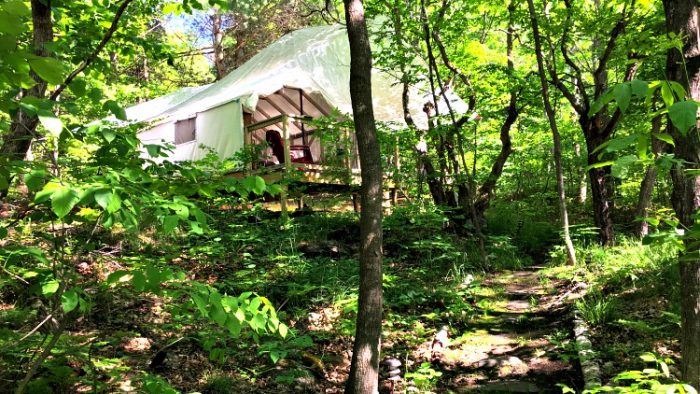 Adventures in Glamping: Georgian Bay, Ontario
When I met Bettine after her glamping trip she was higher than a kite. She was so excited. She loved it! Typically an intrepid solo camper, Bettine found that she could enjoy the luxury that glamping on Georgian Bay offers as well. On this trip she developed an addiction to kayaking, cooked caterpillars, and even met a mermaid. In this post she got me excited. I want to take this trip next year.
Read all about it.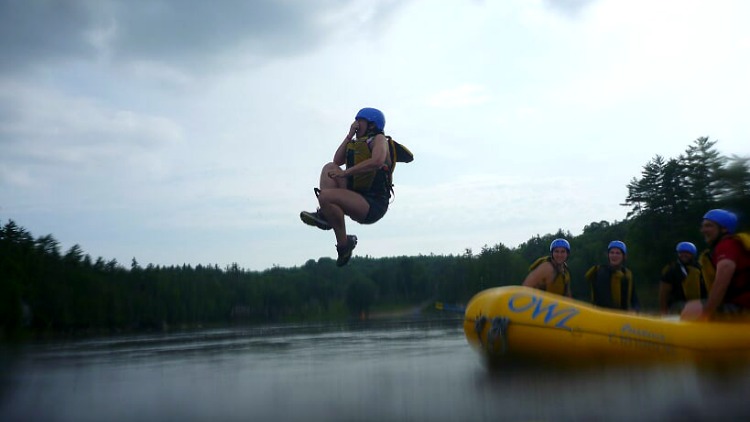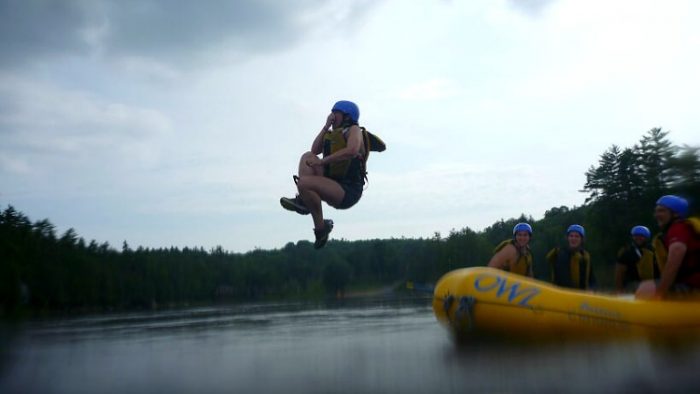 Whitewater Rafting on the Ottawa River
It has been so long since I've been whitewater rafting. I was tempted to take this trip rather than the cycling weekend which I did but, I went with my first love. And then, of course, reading about Grace's experience, I had chooser's remorse. She had an absolutely fabulous time making the most of a hot Canadian summer weekend by whitewater rafting on the Ottawa River.
Read all about it
.
Bike Ontario: Rail Trails Make it Easy
This was my adventurous Ontario getaway. I trained for it like mad. Read:
Training for Travel: Preparing for Demanding Trips
And, having done so, the 100 km bike ride from Uxbridge, northeast of Toronto to Lakefield, northeast of Peterborough went well. Out in the fresh air for two days cycling on Ontario's rail trails made me feel strong, capable, and very happy.
Read all about it
.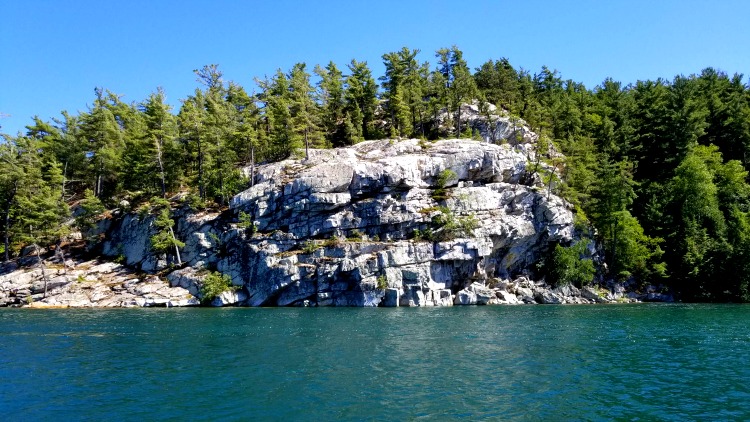 A Solo Summer Road Trip to Killarney
On this trip to the famous Killarney Mountain Lodge on Georgian Bay, Tracey took the long way. She turned 4 1/2 hours of highway driving into 7 hours of backroad driving with beautiful scenery, light traffic, and less stress. On her weekend she took a boat tour of Georgian Bay, ate great local fare, and learned a few lessons. Read all about it.
More Ontario Getaways to Consider
If you're in Southern Ontario, here are few solo weekend getaways which Tracey and I experienced and wrote about. They are just a few hours' drive out of town.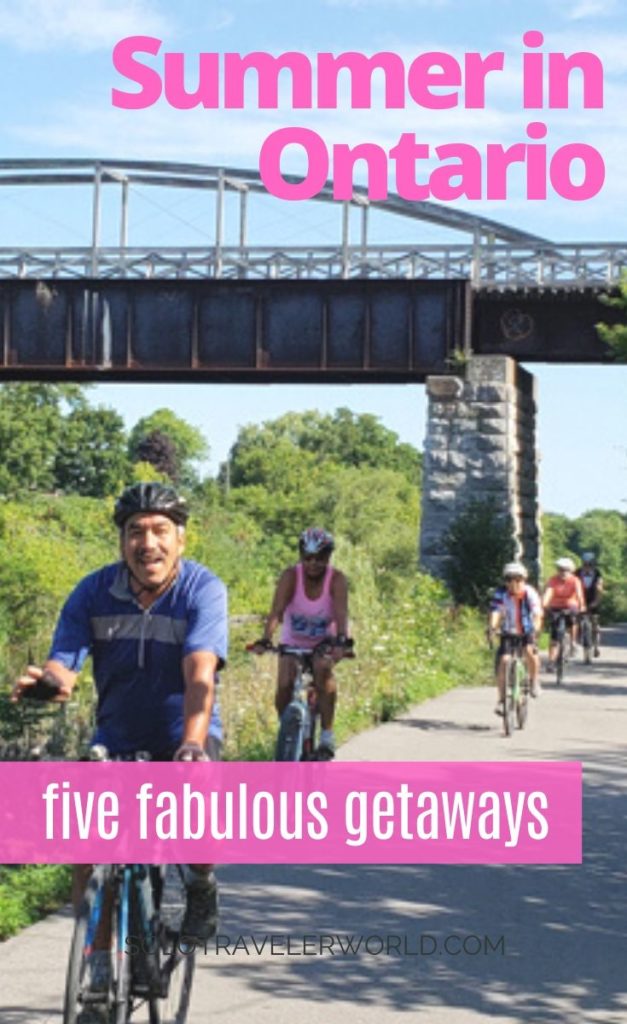 Planning Your Weekend Trip in Ontario
I have to introduce you to the Explore Ontario website. The site is organized so that you can plan your trip geographically or by the activity you're interested in. There's a trip planner section that has suggested itineraries as well as a a tool to create your own custom itinerary. They even have a live chat function to get to an Ontario travel counselor. So, if none of the itineraries above strike your fancy, there are many other ways to plan your Ontario getaway.
Thank you to Destination Ontario for sponsoring these trips. As always, Solo Traveler maintains full editorial control over all content on this site.