Many of us are shy. But some of us are painfully so, to the point of being anxious in unfamiliar situations. What is a shy solo traveler to do? Read on.
I once fell into the painfully shy category. I was quite anxious in my early twenties. For example, at university I had a fear of walking through a closed classroom door. If I didn't make it in time for class and the door was closed, I wouldn't go for fear that everyone would look at me.
Fortunately, over the years I've learned to manage my shyness. Living with extroverts I slowly learned their techniques and unbeknownst to me, practiced them. In time I discovered how to be more outgoing and engage with the world.
But that took years! What if you don't want to hold back life? I recently received a letter from a reader in his early thirties who wants to take a gap year but is anxious about doing so. Here is some of his email…
… I am also very shy and I have had a lot of social anxiety going all the way back to high school. I tend not to say anything to strangers whenever I go to parties, or out to bars with my friends unless they talk to me first. I also get a little stressed going into stores and paying for things at cash registers and having nothing to say as ridiculous as that might sound. … I was hoping you could give me an idea of where to start my trip where people overseas might be more likely to walk up and start talking to me so I could build up my confidence a little before I tackle the harder countries. I honestly really want to do this, but I definitely feel anxious about the idea of going through the whole trip alone."
Responding to this email is a tall order. It's also something that could be helpful to others so I thought I would answer it in a post.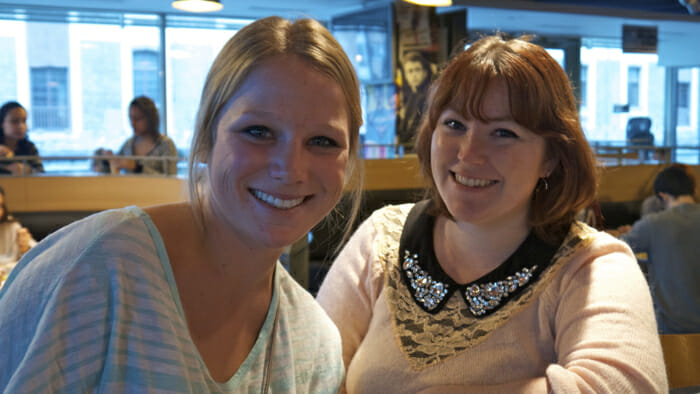 Solo Travel Tips for Shy People
First, I want to suggest that you not put too much pressure on yourself to meet people. Be open and willing to enjoy the unique experience that solo travel offers. When you're alone you can see, hear, smell… more than you would if you were with others. It allows you to appreciate a destination more completely. Take pleasure in the experience.
That said, a common fear is that, by traveling alone, you will have too much alone time. After all, shy does not mean anti-social.
Our reader asked for a destination where people would walk up and talk to him.
I have found that while the destination can be important, what is more important is how you situate yourself in your destination. Here are opportunities to be social, practice meeting new people and build confidence.
Take a tour. Whether it's a day tour or one that lasts a few weeks, joining a tour will put you in group of people, have you eating with them and engaging with them throughout the day. Yes, you'll need to find time on your own and preferably you'll have your own room but a tour will help you practice talking with new people to build your confidence.
Choose accommodation that is social. As per the photo above, I think hostels are perfect for shy solo travelers. It's hard not to meet someone if you stay a day or two in the same place. Read: Sleeping with Strangers: The Hostel Experience.
Go to restaurants with communal tables. There are restaurants with communal tables that are made for sharing. There is dinner theatre that will put you at a table with others and there's always the bar of a restaurant that is far more social than a table. There are many options. Read:  Eating Alone Is Easy When You Know How.
Take classes. Whether its a one-day cooking class or a week-long cooking school, classes will connect your with people show share your interests.
Sit and watch. Whether it's a park, a cafe or the common room of a hostel, people watching will often result in some great meetings. Watch people and enjoy the scene. Eventually something will happen that will be worth a comment and a conversation will have begun.
Form a routine. If you are staying in one place for a while, go to the same coffee shop, green grocers or restaurant consistently. You'll be noticed as a new regular and people will eventually chat with you.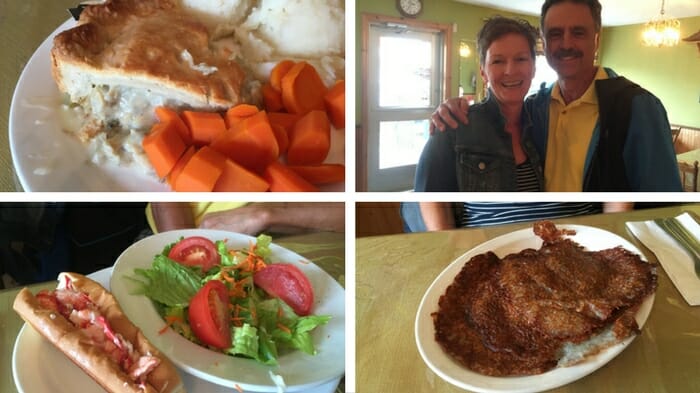 Friendly Destinations for Shy Solo Travelers
Friendly destinations are as much about who is traveling there as the locals. In fact it may be more so. In my experience, I have met more travelers than locals. This is where the tips above come in handy. However, it is true that some destinations/cultures are more friendly than others. Here's my list of friendly destinations.
The maritime provinces of Canada. Whether you go as far as Newfoundland to the far east or Nova Scotia, Prince Edward Island or New Brunswick, you will find very friendly people throughout Canada's maritime provinces. Last summer I did two road trips. One through Cape Breton, Nova Scotia and other along the Acadian Coast of New Brunswick. I met lots of great people along the way.
Ireland. This makes sense. Newfoundland is considered to be the friendliest province in Canada and many Newfoundlanders are of Irish descent. Yes the Irish are warm and friendly and helpful. One good night of music in a pub will confirm this. It's definitely on the friendly list.
Scotland. There must be something about the Celtic peoples because the people of Scotland are very friendly as well.
The United States. Americans are generally very friendly people. From the small towns to urban centers like New York City I've met many friendly people as I've traveled this diverse country. For inspiration see our list of posts on the US in our Destinations section.
France. Now this may be a surprise to many because Parisians are known for not being friendly. However I've found many to be so and I've always found the French outside of Paris to be friendly.
India. Now this may not be the first place people think of for friendly but I found the people to be very friendly and welcoming. In fact, I wrote about it in my diary with my thoughts about them being one of the friendliest countries I've visited.
I hope this is of help to all aspiring solo travelers who are shy.