It feels good to save on solo travel.
Solo travelers make up one sector of the travel market that has been given a rough ride over the years with challenges like the single supplement. When we can find ways to save as we travel solo, it truly feels great!
In this post we pull together simple travel hacks and cheap solo travel tricks to help you travel for less.
I'm focusing specifically on simple travel hacks. Some people thrive on being travel hackers and make a science of it. They work the points angle in every possible way and calculate the value of just about everything they do in terms of how it will feed their travel habit. There are travel hacking clubs and sites that will help you track and trade your loyalty points.
These are all well and good if you have the time.
But what if you don't?
Fortunately, there are still ways to reduce the cost of solo travel without getting complicated. My approach is to use the right tools and apps at the right time. Pick and choose from the simple travel tips below that suit your lifestyle.
In addition to all the money-saving tips below, you might also want to earn money as you travel. Read 14 Ways to Make Money As You Travel: Long and Short-term.
Simple Travel Hacks to Save on Flights
Flights tend to be where travel hackers focus their attention. They'll take a flight just for the sake of getting the points from the deal. I won't. I fly when necessary and take just about any other kind of transportation when I can. Sometimes, however, a flight is necessary. Here's how to save on solo travel and get the best deal possible.
Book flights for longer trips. Book fewer but longer trips to maximize your flying dollar. If you think of the cost of your flight amortized over the number of days you travel, a long trip gets you a better flight deal no matter what you pay. A thousand dollar flight for a week is very expensive compared to a thousand dollar flight for a month-long trip.
Get your preferred airline's loyalty card. Even if you don't think you fly often, get the card and use it whenever you can. You don't know what the future holds. You could be flying somewhere unexpected. Buying gas or groceries may add points. Get what you can because it's all built into the prices anyway. Even if you don't collect enough points for a flight, you may be able to get some related fees waived or enjoy perks like lounge access.
Keep an eye out for the cheapest fares. There are a variety of apps to help you monitor airfares and predict the best time to buy. Hopper predicts the future price of airfares. Plug in your departure and destination airports and a calendar will show you the best days to fly, with red being the most expensive, orange and yellow being less so, and green being the least expensive. Most online booking sites, like FlightNetwork, will let you register an alert for a flight and will let you know when there is a price drop.
Know when to buy. Flight prices can fluctuate wildly over time, so you want to do what you can to try to find the best possible time to buy. Generally, it's a bit of a crap shoot, but for 5 years, CheapAir.com has been conducting an annual airfare study to try to determine the best time to purchase a ticket. Here are their most recent results, based on their analysis of 917 million airfares in more than 8,000 markets. The best time to book is usually about 80 days out from your flight. While their study doesn't show a better day to book, it does show that it's cheaper to fly on a Tuesday.
Be flexible with your vacation dates. If you have a week or two, do your research and fly on the days that are least expensive. A Wednesday to Wednesday holiday is no different than Monday to Monday in terms of the number of days you take off work, but it could save you money. When I booked a flight to Whitehorse in Canada's Yukon, I flew out on a Tuesday and back on a Sunday to get the best deal. The deal would have been even better if I could have gone Tuesday to Tuesday but I had a conflict with that.
Check the airline's site just in case. There are occasions when the airline's site offers your desired flight at a lower price than the booking engines offer. Always check with the airline before booking. I saved $250 on a round-trip flight to Sydney, Australia by booking directly with Air Canada rather than through a booking engine.
Fly within your budget. I've never met a destination I haven't liked. Whether it's down the road or around the world, I always find travel fascinating. So, if money is tight and you just have to get away, use Skyscanner's 'Everywhere' search option. In their search engine, plug in your departure airport and put "everywhere" in the destination spot and you'll be fed all your possible flights by country in order from cheapest to most expensive. They are also one of the booking engines I always check when planning a trip.
Cheap Solo Travel Without that Cheap Feeling
Hotels, Restaurants, and More
You may want to save on solo travel, but wanting cheap prices doesn't mean you want a cheap experience. Why should you? Here are tips on getting the hotel, restaurant, and activities you want for less.
Get that coveted restaurant reservation for your noon meal. It's not always easy to get a reservation at the most popular restaurants. As soon as you know when you're going, book your table using OpenTable. I suggest that you get a lunchtime reservation when the lights are brighter (not a romantic scene). The prices are lower and the Executive Chef cares just as much about what you eat.
Spontaneity can save money. Hotels will often sell off extra inventory at the last minute through sites like HotelTonight. This is great for an impromptu trip close to home or if you want to stay at your destination an extra night or two. Hotels are not usually part of a cheap solo travel strategy, but they can be.
Use discount city passes to get more for less. These are available in major cities like London, Paris, New York, Berlin, Toronto, Chicago, Dublin, Rome, and San Francisco. Click any of those links and search for your destination to see if there is a discount city pass for you.
Book your experiences where the deals are. Many attractions offer discounts for booking online and in advance. You can also look at sites like Groupon for deals on food and drink, attractions, and more by destination. Just search for your city and see what comes up.
Cheap ways to meet and have fun with locals. There are many ways to meet locals but my favorite is definitely the Global Greeter Network that will point you in the direction of greeter programs around the world. These services connect you with local volunteers willing to show you their city. You can also use Meetup.com for a wide range of events where you'll meet people with similar interests and Couchsurfing for meeting locals who are also avid travelers.
Use memberships that give you discounts. AAA, CAA, military cards, gym and art gallery memberships. You likely have a number of memberships that you use at home that could also be valuable as you travel. Read: Take Your Membership Benefits on the Road: 11 Ways to Save.
Shop outside the tourist areas. You'll pay a premium for everything at airports, train stations, and other places where tourists congregate. If you want to shop, go where the locals shop. You'll save money and it will be more interesting.
Check out our 32 Tips guides on specific destinations for cheap solo travel.
Save Money on Solo Travel Tours
The single supplement is what every solo traveler hates. If I mention that I have a blog about solo travel people will pipe up with "you know what I don't like about solo travel?" I always know the answer. Here are some tips on how to avoid the single supplement.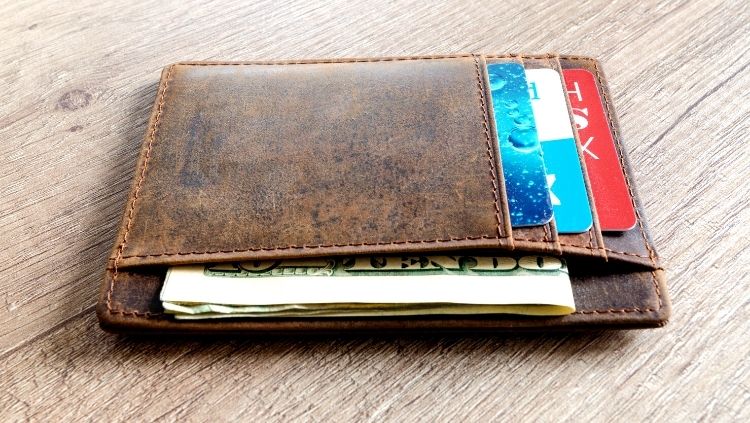 Manage Your Cards and Money Well to Save
You could be leaking money. From the institution you bank with to the credit cards you use, money could be dripping out of your travel fund at a rate of 2-3%.
Money-saving Travel Tips: Price Drops and Points Redemption Reductions
If you have the time and the patience to watch and wait, here is another way to save on solo travel. Tracey is very detail-oriented and loves to score a great deal, especially if it means she can upgrade at little to no cost. Here's how she does it.
The two biggest travel costs are transportation and accommodation. Planning travel around price drops and taking advantage of rewards you have accumulated from other travel or purchases can yield real benefits. And because you're traveling solo, you will likely have more flexibility as you will not have the schedules and desires of travel companions to factor into your choice of dates and destinations, leaving you freer to take advantage of a great time-limited deal.
Flying

Every airline has sales–many of them, in fact–throughout the year. Join the mailing lists of any airlines you like so you will know when and on what routes they are dropping prices.
Take a look at any packaged deals they offer (which may include flight and hotel or even a car or some meals), but be sure to read the fine print: most advertised prices will be based on a per-person double basis. Not all of them are priced that way, though–and even if they are, check whether they also offer a single rate. If it's a really big discount, it may still be a good deal, even after paying the single supplement.
If you collect points through a credit card, airline, or another type of points card, watch for deals and drops in the number of points required to redeem for flights.
Join the mailing list for deals sites such as Travelzoo. While their packaged trips are almost exclusively priced per-person for two, flights are not.

Example: Friends of mine purchased a packaged trip to China at a deep discount through Travelzoo. When I looked at the site, the price advertised was per person, double occupancy. But it didn't take much digging to find a list of prices for solo travelers. Although there was a substantial single supplement, because the price drop was so steep, the total price for 10 days in a single room, including a cruise, 5-star hotels, flights, land transportation, a guide, and admission to sites and attractions was only $2500. I'd be hard-pressed to spend 10 days as a tourist in my own city for that amount.

Taking the Train

Similarly, get on the mailing list for any rail company that serves your area so you will be informed about sales. In Canada, for instance, every week, VIA Rail sends out a list of routes on which they are offering time-limited price drops. (At the moment, it looks like this is suspended due to the pandemic, but hopefully will return.) If you are quick off the mark, you can score a great deal to a variety of destinations and in different categories. I have used it both to get a discount in economy and to get a business class ticket for the price of a regular economy ticket. This gave me the benefit of traveling in luxurious comfort as well as a hot meal and free drinks, which saved me from having to pay for dinner at my destination.

Example: One Tuesday morning, I received the VIA Rail email. If I had wanted to, I could have traveled to Montreal that weekend for $88.14 return, all in. For comparison purposes, it costs me $65.00 plus tip just to take a taxi from my home to the airport.

Car Rentals

I think by now, you know what I'm going to say: get on the mailing list for the car rental companies in your area. Join the loyalty clubs. But also, pay close attention to those newsletters from your airlines and travel points clubs, as not only do they alert you to price drops and points redemption reductions, they also alert you to changes in their policies. Trust me, they change frequently. I am an Air Miles and Aeroplan collector and often use my points to offset the cost of car rentals. I don't have a credit card that offers car rental insurance. Because the points cannot be used to pay for the insurance, I still have to put out a fair bit of money to get a car. And because redeeming through the points sites means limits on stock and pick-up locations as well as a requirement to book ahead, it interferes with spontaneous travel. But wait! What did I just see in the Aeroplan newsletter? I can now redeem points for car rental company gift cards, which can be used any time, at any location, for both rental fees and add-ons, including insurance!

Example: Because I paid attention to the updates, I checked my points balance and found that I have enough to redeem for a $100 gift card for my favorite car rental company. Now I will be able to use it when a last-minute hotel price drop comes along, and head out for a cheap weekend getaway.

Hotels

I know, I'm starting to sound like a broken record. Get on the mailing lists of hotels you like. Join the loyalty clubs-most chains have them. Watch for price drops in the off-season, or last-minute deals when they haven't filled all the rooms. Pay attention to emails from loyalty clubs that may offer drops in the number of points required to redeem for a hotel stay.
Watch the daily/weekly deals sites like Groupon for price drops on hotels. Unlike packaged trips, there is no additional fee: the price of the room is the price of the room, whether there is one person in it or four.
Join booking sites like hotels.com which offer rewards–in this case, one free hotel night for every 10 nights you have booked through them. The rewards just sit there and accumulate on purchases you would have made anyway, so if you never get to 10, it doesn't matter, as long as you have been happy with the rates that you have paid along the way. If you travel for work, you can build up your rewards quite quickly. The beauty of hotels.com is that the reward is for an amount equivalent to the average price paid across your 10 bookings, rather than a set amount, so you can wait for a price drop and get a bigger bang for your buck.
Also watch the sites of their competitors. They will often advertise rooms in the same hotels, but not always at the same rate. I normally book through hotels.com. On my last trip to London, I discovered that I could either book through them and accumulate points for 3 nights or take advantage of a time-limited price drop on booking.com and save $60.00. In this case, I opted to save the money.

Example: I have a credit of $126.50 sitting in my hotels.com rewards account. I will watch their emails for a price drop on a hotel in a destination I want to visit so I can take advantage of that discount. Then I will use my car rental gift card to get a free car and have a very inexpensive break.
What are your tried and true strategies to save on solo travel? Please share your tips in the comments section below.