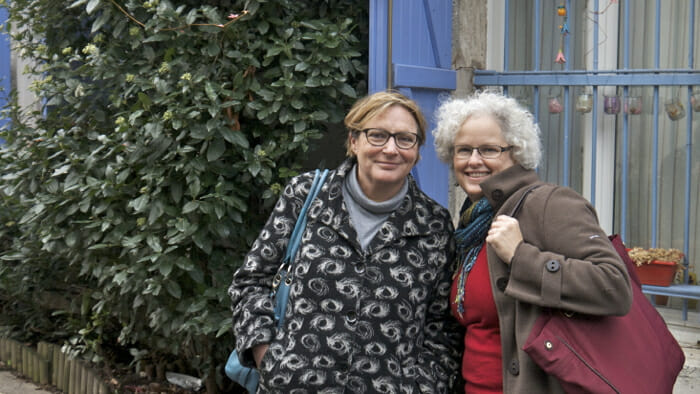 Travel hacks are techniques for getting free and low-cost travel.
Some travel hackers make a science of it. They work the points angle in every possible way – they calculate the value of just about everything they do in terms of how it will feed their travel habit. There are travel hacking clubs and sites that will help you track and trade your loyalty points.
These are all well and good if you have the time.
But what if you don't?
Fortunately, there are still some hacks that will help you reduce the cost of travel without being complicated. My approach is to use the right tools and apps at the right time. Pick and choose from the simple travel hacks below that suit your lifestyle.
Travel Hacks to Lower the Cost of Money
Please share your favorite points cards in the comments below.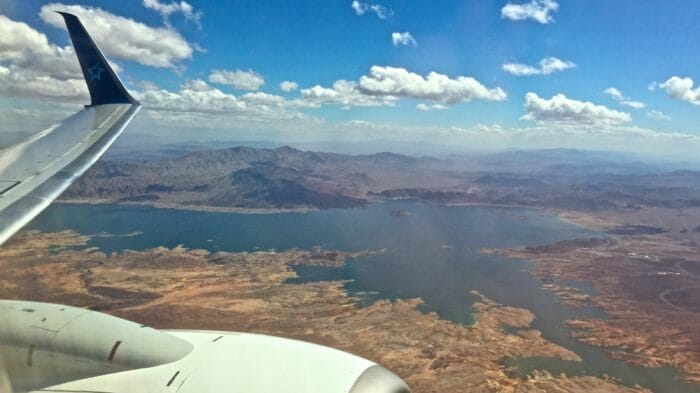 Simple Travel Hacks to Save on Flights
Get your preferred airline's loyalty card. Even if you don't think you fly often enough, get the card and use it whenever you can. You don't know what the future holds. You could be flying somewhere unexpected. Buying gas or groceries may add points. Get what you can because it's all built into the prices anyway. Even if you don't collect enough points for a flight, you may be able to get some related fees waived or perks like lounge access.
Keep an eye out for the cheapest fares. Airfarewatchdog will monitor fares for your desired destination and email you when the fare goes down.
Know when to buy. Flight prices can fluctuate wildly over time, so you want to do what you can to try to find the best possible time to buy. Generally, it's a bit of a crap shoot, but for 5 years, CheapAir.com has been conducting an annual airfare study to try to determine the best time to purchase a ticket. Here are their most recent results, based on their analysis of 917 million airfares in more than 8,000 markets.
Fly within your budget. I've never met a destination I haven't liked. Whether it's down the road or around the world, I always find travel fascinating. So, if money is tight and you just have to get away, use Skyscanner.com's 'Everywhere' search option. In their search engine, plug in your departure airport and put "anywhere" in the destination spot and you'll be fed all your possible flights in order from cheapest to most expensive. They are also one of the booking engines I always check when planning a trip.
Check the airline's site just in case. There are occasions when the airline's site offers your desired flight at a lower price than the booking engines offer. Always check with the airline before booking. I saved $250 on a round-trip to Sydney, Australia by booking directly with Air Canada rather than through a booking engine.
Canadians can fly half-price – some of the time. SQM.ca is a secret shopper service that is used by some airlines (as well as other types of companies). Sign up and get approved by SQM.ca then book any of the flights they have available for a secret shopper (not every destination is covered). You pay the full cost up front but when you complete the detailed post-flight survey you get half your money back.
Ways to Save on Food, Accommodation, and Events
Tip: Sometimes, rather than working out all the details, you just want the whole package. Sign up for the Solo Traveler Advisory and every month we'll send you a selection of 100+ trips for solo travelers with no or very low single supplements.
Technology and Apps Travel Hacks
Find your way by foot, transit, or car. Google Maps.
Get online without roaming fees. Here is a list of 5 free travel Wi-Fi finder apps.
Secure your free Wi-Fi connection. I consider this a necessity. Use a VPN (Virtual Private Network) to secure free public Wi-Fi so that you can do banking, book a room with your credit card, etc., online without worrying. We use StrongVPN. It's $10 for a month but I pay $60 for a year and for the one price it will work on all your devices including your phone, tablet, and computer. (The link to StrongVPN is an affiliate link and also gets you a discount.) Here's everything you need to know about setting up and using your VPN.
Need to go? The Flush Toilet Finder app is available on Google Play and Apple's App Store.
Do things you didn't think possible. Use If This Then That to do all sorts of things – send your Instagram photos to Twitter and have your photos show rather than a link, save photos automatically to Dropbox, or turn your lights on and off at home. They're called recipes and all sorts of techie people keep creating recipes to get more from your technology.
Find the best and cheapest way to get from A to B. Rome2Rio is a brilliant tool for figuring out your options for getting from one destination to another. Plane, train, bus, car, ferry, bike share, driving and walking directions are available, all in one search. You can download the free app here.
Please share your favorite simple travel hacks in the comments section below.