Solo hiking can mean hiking alone or it can mean joining a group as a solo to hike.
I have done both and I've had hiking success stories and hiking humiliations. Regardless, the experience has either been energized joy or a good story to tell afterwards.
Most of my solo hikes are simply about slowing down and enjoying my destination at a different pace. On solo hikes, more than when hiking with companions, you experience sounds and smells as well as sights that you might otherwise miss. It's relaxing. It offers time to think about things. It can be as spiritual as it is physical.
Whether you're going solo on your own itinerary or joining a walking group, there are a few things you need to know.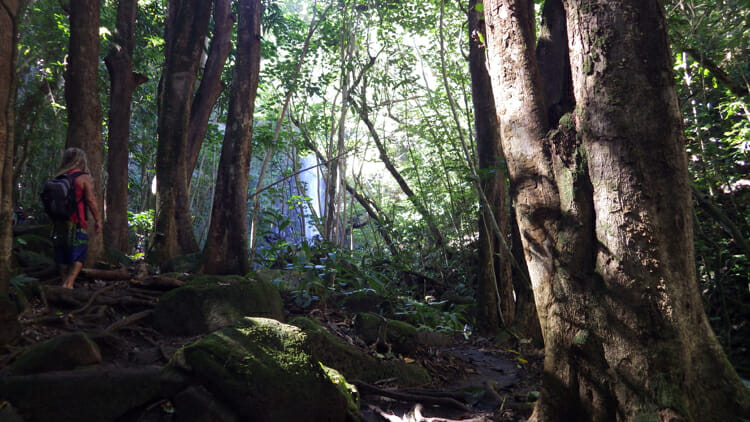 Hiking Alone Requires Some Very Basic Gear
You don't need a lot of gear to go hiking, but a few well chosen items will make the difference between an enjoyable hike and a miserable one, or between a lifetime of hiking and the end of your hiking career.
What you wear on your feet really counts. Well-structured boots or shoes protect you from an ankle turned on a root. Waterproofing is essential as when you travel to hike, you cannot be guaranteed of good weather. Rain is fine to hike in, but not if your feet get wet. Also, whether it's from rain or sweat, fresh socks every day are a really good idea.
Of course, you'll want to be well-prepared. Knowing the trail and what you might face is important. One very small purchase that can increase safety on any hike is a whistle.
Finally, a word about poles. I know that they are not popular. They are often considered only for old people. However, they will protect your knees. The osteopathic community encourages even young people to use poles so that they can enjoy a lifetime of hiking.
Here are the basics for you.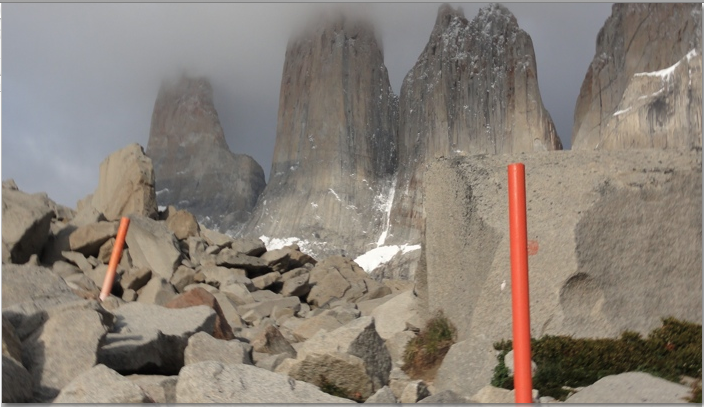 Hike Solo, Pack Light
You don't want to forget something when you hike solo.
I suggest that a trip that includes a lot of hiking requires a day pack and a backpack.
My backpack holds 36 liters. It meets most airline carry-on standards and restricts just how much I can carry. This is helpful as I don't want to be moving around with a pack so heavy that it makes my trip miserable.
Unlike packing for a normal trip, a destination that will involve a lot of hiking requires more meticulous packing. I suggest that you start a week before you leave. Scrutinize every little thing that you're going to carry and take pieces (and weight) away from it day after day.
For details on selecting and packing your backpack, read Backpacking Solo: Your Complete Guide for a Great Budget Trip.
Where to Hike Alone: 13 Suggestions
You don't have to take on Mount Everest to enjoy a spectacular hike. You don't have to walk across England to experience that country's walking culture.
Hiking and walking are available to all at just about any fitness level. However, it's important to know your own strength and stamina so that you plan a successful trip.
There are so many spectacular hiking destinations in the world. Here are just a few posts that will give you information on hiking in specific locations. Most are about day hikes.
Do you hike alone? Have you done so in a destination you would recommend to other solo travelers? Consider submitting a post about your trip.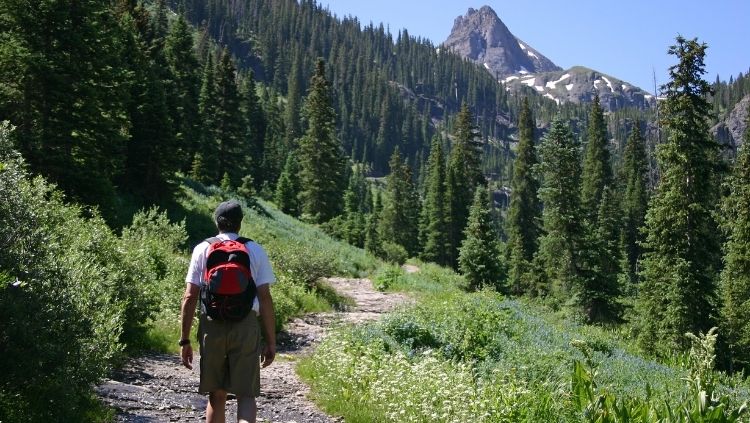 Safety for Solo Hiking
Some trails are quiet, which is wonderful. Solitude is often what we seek as we travel solo. But when hiking, things can happen. We have to think of safety as well. Here are a few rules that I hike by.
Plan the hike and let someone know the plan. This is the most basic of rules. Plan where you're going to go and leave the information with someone responsible. Whether that's your hostel manager, a note in your room, or a text to a friend, make sure that someone knows your plan and make sure that you stick to the plan.
Take water and food. It doesn't have to be a lot of food, but carry something with you in case you get off the trail or that restaurant you were anticipating at the halfway mark is closed. You need to have something to sustain you in case something goes wrong.
Know when sunset is and how long your hike will take. Make sure that your plan gets you back well before the light leaves.
Know the trail markers. These can vary from country to country, so know what the trail markers mean before you head out.
Notice how busy the trail is. If you're seeing people every five minutes or so, you don't have much to worry about. Should something go wrong, someone will be along soon and be able to help. If you seem quite alone on the trail, take extra precautions.
Stay on the trail. You may be tempted to divert to a waterfall, but stay on the planned route.
Know how to deal with wildlife. People who hike together make noise. They chat. Hiking solo is a quiet activity. Take a bell or a whistle with you if you have any concern about animals. On some trails, bear spray may be a good idea too.
Crossing rivers or streams. Take the extra steps to use the bridge. If none is available, go where the water is shallow. A deep, fast-moving stream can easily knock you over.
Take note of landmarks. Yes, you need to watch your step, but look up. See what's around you. Enjoy the beauty. And, as you do, take note of landmarks that will help guide you back if need be.
If you get lost, S.T.O.P.

S – Stay calm. Relax, sit down, take a sip of water, breathe slowly.
T – Think. Get out your map and see what you can learn.
O – Observe. Look for landmarks, look for footprints.
P – Plan. If you know the route, go carefully and mark your trail along the way.

If you're really unsure, stay in one place. It's a rule of the woods. You're easier to find that way. Periodically blow your whistle three times. Three blasts of the whistle is an international distress call.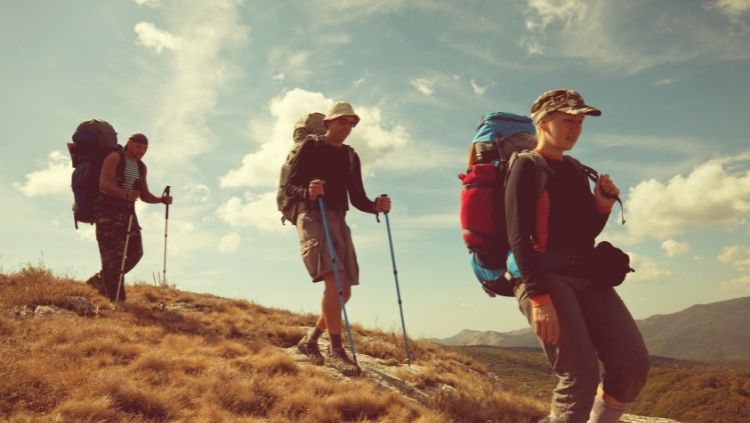 Not So Solo Hiking and Walking Holidays
You can plan your own hikes, but if you want walking to be your main mode of transportation, you may want to join a walking tour or use the services of a company offering self-guided tours. From France to Japan to Patagonia, you'll find companies that will give you the extraordinary experience of a hiking holiday without the planning and with greater ease, as your gear is transported between towns. Here's a look at a self-guided walking tour I did in France.