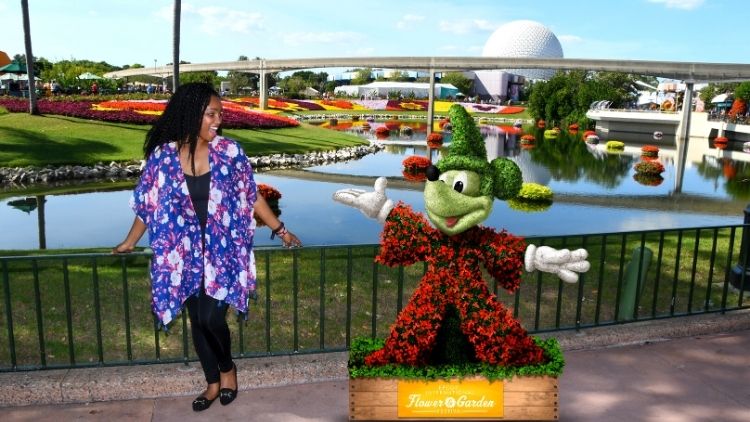 When you think of places to travel solo, destinations that come to mind might include exotic countries like Fiji or historic places such as Ireland. Today I'm going to take you on a journey into a location that's often thought of for kids, but a place that's truly made for adult travelers. Welcome to your complete guide to planning a solo trip to Walt Disney World!
Did I lose you? I hope not.
You see, many people think that traveling solo to any theme park, let alone a Disney Park, is weird. But I'm here to tell you that it's absolutely not weird. In fact, there's a whole community online filled with adult solo travelers who love going to Walt Disney World by themselves.
If you're in Florida and want to do more, read Forget Disney – Music Festivals in Florida Are Where It's At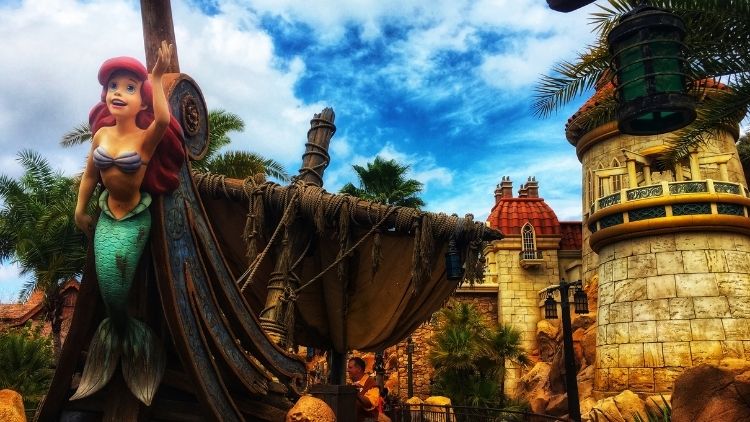 Why Is Walt Disney World a Good Place to Travel Solo?
Let's go through a few reasons why you have to give Disney a try for a possible solo trip.
Safe Travels
One of the first reasons Disney World is a great place to travel solo is that you will feel safe there. Not only is it safe in the senses of preventing you from any harm, but Disney also has rules in place to keep you as healthy as possible.
There are many policies and protocols that Cast Members are following to keep you safe on your solo travels. We'll discuss this later in this guide.
Great Location
Walt Disney World is a great travel destination to visit alone because of its location. The Disney Parks are in the center of the beautiful state of Florida, less than an hour's drive to many popular beaches Plus, it's only a few hours from Miami and a little over an hour from Tampa, Florida.
Because of its Central Florida location, you have the option to enjoy other nature inspired activities outside of the theme parks such as: exploring the hiking trails, experiencing a swamp tour, kayaking through bioluminescent water, and swimming with manatees.
There are other thrilling and unique things you can do on your visit to Orlando as well, such as visiting the local wineries, skydiving, spending a day at Kennedy Space Center, exploring the local museums, and so much more!
Something for All Ages
You may think that Walt Disney World caters only to kids, but believe it or not, there's so much for adult solo travelers to do here. From world-class dining to international festivals, there's a path waiting just for you on your trip.
A Place to Relax
Now, you're going to think that I'm pushing it with this reason, but Walt Disney World has many places for you to unwind and relax on your solo journey. You can do things such as visit one of the many top-rated spas, sit on the Boardwalk and people watch, or visit the park on a less crowded day and find a quiet spot to enjoy a good book and a glass of wine.
Personally, I love sitting behind the U.K. Pavilion in Epcot on a picturesque Florida day near the garden maze area with a delicious adult beverage from the Rose & Crown British Pub and a good book.
Trust me, there are so many ways to make your trip to Walt Disney World perfect for you!
Delicious Food
If you're a true world traveler, you may be skeptical about the type of food Walt Disney World offers. Of course, there's the traditional theme park food, such as hamburgers, fries, corn dogs, cotton candy, and the famous Mickey Mouse ice-cream bars, but you'll be surprised at the incredible variety of food offerings you can find at this travel destination.
There's even a whole blog dedicated to Walt Disney World food!
The Epcot theme park alone is reason enough for you to go ahead and book your solo trip. This Disney Park has an area called World Showcase which allows you to step into the culture, the architecture, and the food of 11 different countries.
The countries featured in Epcot are:
Mexico
Norway
China
Germany
Italy
United States of America
Japan
Morocco
France
United Kingdom
Canada
There's also the AAA Five Diamond Star restaurant on property called Victoria & Albert's, located inside the Grand Floridian Resort & Spa. It's the best restaurant on property and if you have a little extra room in your budget, you have to give this place a visit.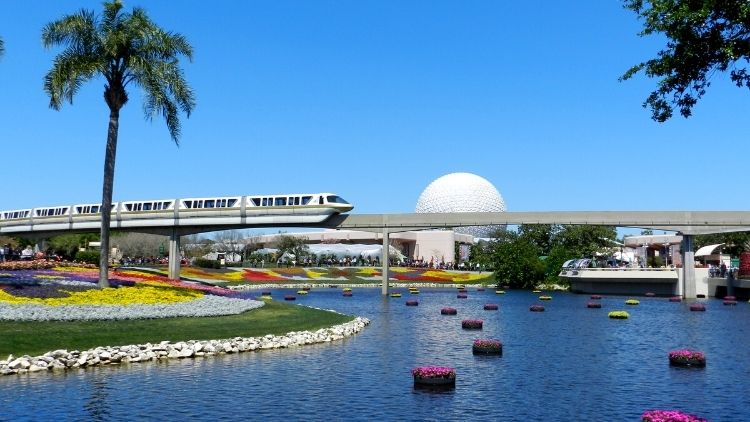 What Can You Expect at Walt Disney World?
One of the first things you should know is that the Walt Disney World Resort in Florida is very different from the Disneyland Resort in California. To begin with, it is much larger.
At 40 squares miles, Disney World is equal to the size of the city of San Francisco! The Walt Disney World Resort in Orlando, Florida has four theme parks, two water parks, Disney Springs (a shopping area and entertainment area), more than 25 Disney Resort hotels, a few golf courses, and a Boardwalk where you can enjoy nighttime activities for adults.
The four parks located inside the Walt Disney World Resort are:
Magic Kingdom Theme Park
EPCOT
Hollywood Studios
Disney's Animal Kingdom
Safety Measures You Can Expect
Once everything is "back-to-normal" and you feel ready to travel, you should know that many of the safety protocols put in place during the global pandemic will most likely continue at the parks for a while, making a visit to Walt Disney World permanently different from what it was before.
Let's now take a look at the safety precautions you can expect at Walt Disney World.
Face Masks Required
According to Disney, everyone over the age of two will be required to wear a mask or face covering throughout the day at the parks. There are also assigned locations throughout the parks where you can take your mask off if you need to have a break from wearing it.
Temperature Checks
On your solo Disney trip, you will have to go through a temperature screening check. If your temperature is greater than 100.4, a Disney Cast Member will direct you to a secondary screening location. You will not be admitted to the park with a temperature higher than this.
Theme Park Reservations Are a Must
In order to maintain proper physical distancing and crowd levels in the parks, Disney now requires that you make a reservation to the particular theme park that you want to visit on the actual day that you want to visit that park.
This means that when you get your ticket, you will have to go online to the My Disney Experience webpage or app and create your account. Once your account is created, you'll need to sync your park ticket to it and any Disney Resort hotel reservations you may have.
Once your ticket is connected to your My Disney Experience account, you'll be able to make your Disney theme park reservation.
More Cleaning
Another thing that Walt Disney World is doing to make sure you're safe on your solo trip is enhanced sanitizing throughout the resort. You'll see Cast Members cleaning doorknobs, handrails, and the actual ride vehicles more often.
There's also plexiglass between the rows on the attractions and between you and Cast Members at kiosks that sell merchandise and food.
Physical Distancing
The limitation on how many people are allowed to enter the parks each day helps Walt Disney World carry out the 6 feet apart social distancing criteria. Also, ride vehicles that don't have plexiglass will load you at least one row apart from the next party.
On certain modes of transportation, such as the monorail or the bus, the compartments are loaded on a per party basis. This means that if you are riding the bus back to your resort, you'll have a whole section of the bus just for you, since you'll be a party of one.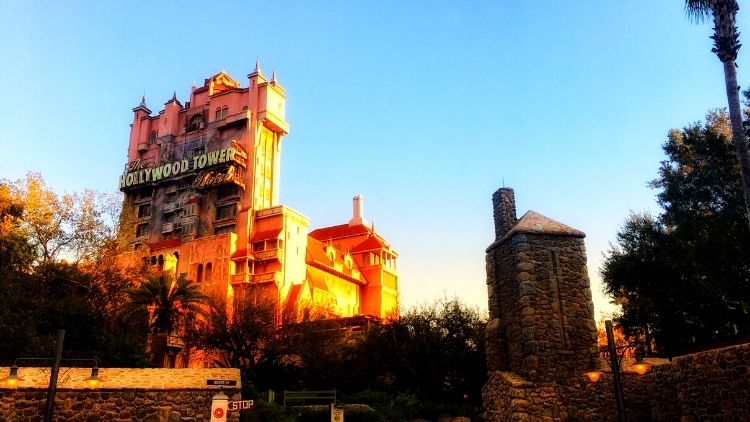 6 Tips for Traveling Solo to Walt Disney World for the First Time
Now that you know what to expect on your first solo trip to Walt Disney World, let's go through a few tips to help you have a smoother visit.
1. Choose the Best Days to Visit
The best days to visit the Disney Parks are Tuesdays and Wednesdays. These days tend to have a lower crowd level which helps if you're wanting to experience all that the parks have to offer.
The best months to visit Walt Disney World, are mid-January, early February, and mid-November. Not to say that the other months of the year are bad options, but these times are better in terms of both the crowd level and the weather.
2. Visit Multiple Disney Parks in One Day
If you have a limited amount of time that you'll be visiting Disney, then you'll want to take advantage of Park Hopping. This ticket upgrade allows you to visit multiple parks in one day. So, you could spend your morning enjoying the charm of the Magic Kingdom, then spend your evening eating around the world at Epcot.
Just remember to have your Disney Park Reservation completed for both parks on that particular day.
3. Take Advantage of the Free Disney Transportation
The transportation system is absolutely free at Walt Disney World, even if you're not staying at one of the Disney Resort hotels.
Below are the different ways you can get around Walt Disney World on your solo trip:
Bus Available with transportation to the parks, Disney Resort hotels, Disney Springs and water parks.
Water Also known as water taxis that allow guests to travel on the ferry or boats to various Disney theme parks.
Monorail Takes guests from the Magic Kingdom parking lot around the Magic Kingdom resorts and to Epcot.
Skyliner Connects Hollywood Studios to Epcot and the select Disney Resort hotels on its route.
Magical Express This is a free motor coach service that Disney offers to and from the Orlando International Airport and select Disney Resort hotels for 2021 only.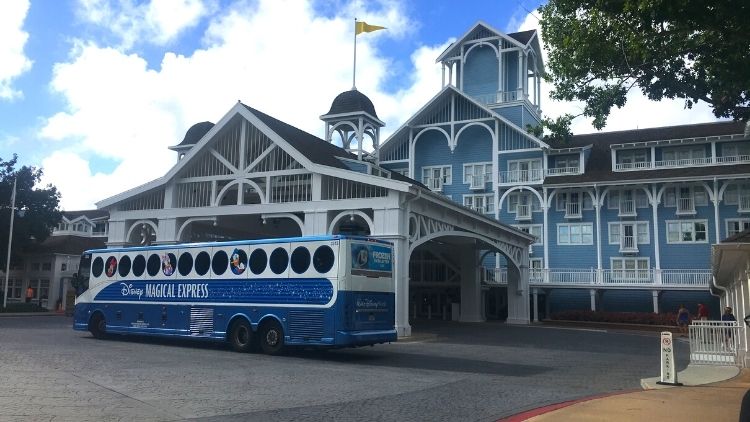 4. Decide Whether To Stay On-Site Or Off-Property
There are advantages and disadvantages for both options. The advantage of staying on-site is that you'll have the convenience of saving a lot of time when it comes to your commute.
The time saved by staying on-site at Disney will allow you to maximize your days since everything you need is in the Disney bubble. This option makes planning your solo trip a lot smoother and easier.
The main disadvantage of staying on-site is the cost. The Disney Resort hotels are some of the highest priced resorts in Orlando.
The advantage of staying off-site is that you will be saving a significant amount of money on your room. Many times the rooms off-property are much larger for the price you are paying as well.
However, if you stay off-site, you may have extra transportation costs. You'll going to have to figure out if your resort has a free shuttle option or if you will have to use a ride sharing program during your trip.
So, even though the off-site hotel rate is cheaper, you'll spend more time and money on transportation and commuting back and forth to the parks.
5. Use a Disney Vacation Planner
There are authorized Disney Vacation Planners who will help you plan your trip from start to finish at no cost to you. Since they have a direct relationship to Disney, they can work on your behalf, add and adjust reservations, and help you out with the best discounts for your solo trip.
This is particularly important if it's your first time visiting Disney alone. Their assistance can help reduce the feeling of overwhelm when planning your trip to the Florida resort.
6. Use Disney's Mobile Ordering Service
Disney Mobile Ordering Service is a cool feature on the My Disney Experience app, which allows you to place a food order and pay for it ahead of time at select dining locations.
Once you arrive to your dining location, you can skip the regular line and pick your food up from the counter right away. This is a good way to save time and aggravation on your solo vacation.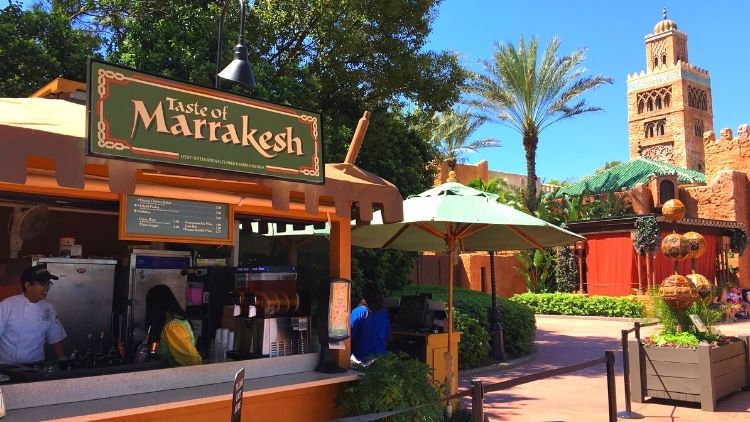 Solo Travel Safety Tips for Walt Disney World
Let's go through a few basic safety tips to make your Disney trip as magical as possible.
Keep your hands clean.
Wear your mask.
Take extra masks in case one gets sweaty or dirty throughout the day.
Stay on Disney World property for your first solo trip.
Be aware of your surroundings.
Let people close to you know where you are while on your solo trip.
Always ask a Cast Member for help if you're unsure about anything.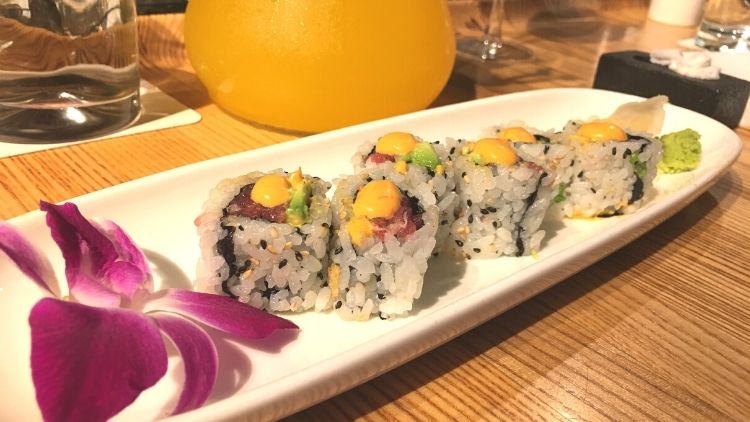 Disney For Adult Solo Travelers
Now that we have some of your top planning tips out of the way, let's go through some great activities for adult solo travelers. Do keep in mind that some of these experiences are either modified or on pause until the current global pandemic is under control.
Fun Festivals
There are incredible food centered festivals that happen at the Epcot theme park each year. No matter what time of the year you choose to come, you'll most likely visit during one of these magnificent festivals.
Disney Food Festivals:
Epcot International Festival of the Arts: from early January to late February
Epcot International Flower and Garden Festival: from March until July
Epcot International Food and Wine Festival: from August until November
Epcot International Festival of the Holidays: from November until early January
Incredible Lounges
For adult solo travelers who like to indulge in delicious libations with a great atmosphere, Walt Disney World can satisfy your cravings at the amazing lounges on property.
The top Disney lounges I suggest you visit are:
Tutto Gusto Wine Cellar This a cozy little wine cellar in Epcot is in the Italy Pavilion of World Showcase. Here you can enjoy some tasty Italian appetizers, dive into the extensive wine list, and just stop by to relax and reflect on your theme park day.
Nomad Lounge Take in the travel spirit and sense of adventure at this Animal Kingdom Lounge. It's filled with travel banners of the Disney Imagineers expeditions from around the globe. The drinks here are absolutely out of this world! They blend the flavors from various countries in Africa and Asia in both their food and drinks. Outdoor covered patio seating is also available if you are looking for a quieter corner. As you overlook a little lagoon, you'll hear some relaxing music while you enjoy your beverages and food.
Territory Lounge This lounge is a bit hidden inside Disney's Wilderness Lodge Resort, which makes it perfect for a solo traveler trying to get away from the hustle and bustle. It's themed around the great Northwest of America with an array of wine from the states of Washington and Oregon.
Trader Sam's Grog Grotto You have to visit this lively place inside Disney's Polynesian Resort. It has so much rich detail and history based on 1950's Tiki culture. The Grog Grotto offers you outstanding food, drinks, gift items, and immersive entertainment theming to make your visit spectacular. Also, every drink has his own unique song or chant complete with special effects while you are there to make you feel as if you've truly landed in the mysterious hidden bar of Trader Sam.
Wine Tasting
On Wednesdays at Animal Kingdom Lodge you can explore the delicious wines of South Africa in the restaurant called Jiko-The Cooking Place. A sommelier will put together the perfect wine and cheese pairing for you, along with a story about each offering presented.
World-Class Dining
As mentioned before, you can expect to enjoy some delicious top-notch dining options at Walt Disney World with familiar names attached to them such as:
Todd English Blue Zoo
Shula's Steakhouse
STK Orlando
Wine Bar George
Morimoto Asia
Explore the Boardwalk on Your Solo Disney Trip
Disney's Boardwalk is a place where you can enjoy the turn-of-the-century ambience reminiscent of Americana in Atlantic City. There are places to dine, relax, and shop. You can even enjoy a lively dueling piano bar at Jelly Rolls that is only available for adults older than 21, once it reopens.
Eat and Drink Your Way Around the World
Epcot is the best Disney theme park for adult solo travelers for the mere fact that you can eat and drink your way around the world. You aren't technically leaving Florida to do this adventure, but it will sure feel as if you're globetrotting through the 11 countries represented in this Disney Park.
Monorail Food and Bar Crawl
Another fun adult activity to do at Walt Disney World is to hop on the Magic Kingdom monorail line and stop at each resort (3 in total) to grab a bite to eat and a drink (non-alcoholic or alcoholic).
For years this was an unofficial Disney adult traveler activity, but now Disney has their official version called the Highway in The Sky Dine Around. This dining event allows you to visit multiple restaurants on the Magic Kingdom monorail route through a progressive 4-course dining experience.
This is an example itinerary:
1st Stop: Disney's Contemporary Resort at The Wave…of American Flavors
2nd Stop: Disney's Polynesian Resort at Kona Café
3rd Stop: Disney's Grand Floridian Resort & Spa at Citricos
4th Stop: Disney's Contemporary Resort
Savor the Savanna: Evening Safari Experience
During the evening hours, Disney offers a private safari with African-inspired tapas, beverages, and more. This is one of the best tours you can experience on a visit to Animal Kingdom.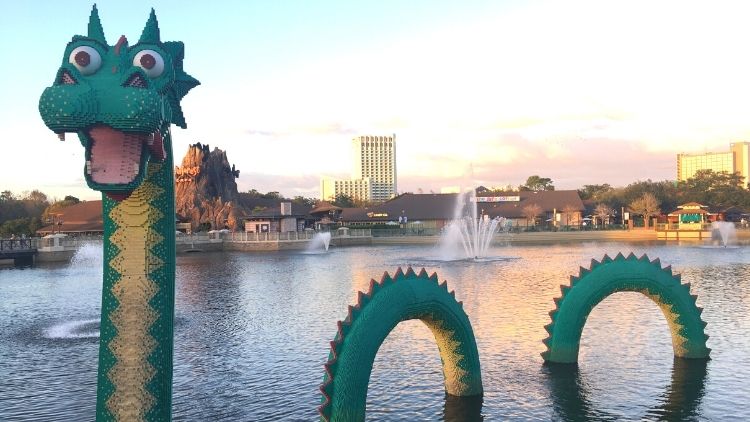 Your Solo Disney Trip 5-Day Itinerary
Now that you have all the tips and strategies needed for your solo trip to Walt Disney World, let me give you a sample itinerary that you can adjust to your liking for your vacation.
Day 1: Arrival Day
Since this is your arrival day, you're going to take it easy. On this day, I recommend stopping by Disney Springs for some light shopping and a tasty dinner after you have checked into your hotel.
You'll definitely want to have some sushi and sake at Morimoto Asia. If you're not into sushi, then you must try the delicious meatballs and appetizers with a good wine pairing at Wine Bar George.
And don't forget to get this oversize half pound cookie at Gideon's Bakehouse to complete your Disney Springs adventure.
Day 2: Epcot
On day two you'll head to Epcot, the best theme park for solo travelers. You're going to spend your day exploring all the wonderful countries represented while getting on some of the top attractions at Walt Disney World, such as Soarin' Around The World.
Day 3: Magic Kingdom
On this day, you'll head to the classic Magic Kingdom theme park. This is the park that most people picture when they think about Disney. It's the "castle park."
Here you're going to take on that childlike side of you and get lost in all the charming and magical attractions that Walt Disney World is known for.
Day 4: Animal Kingdom
On day four, you'll voyage over to Disney's Animal Kingdom and spend your whole day relaxing, exploring the nature trails, looking at all the animals, and traveling through the land of Pandora-The World of Avatar.
You're definitely going to want to have lunch at the Tiffins restaurant while you're here and spend some time enjoying exotic libations at the Nomad Lounge.
Day 5: Hollywood Studios and Departure Day
This is your departure date, but you can spend the first half of the day at Hollywood Studios. While there, you'll want to explore Star Wars: Galaxy's Edge. It's the newest land, themed around the Star Wars franchise with one of the top rated attractions in the country, Rise of the Resistance.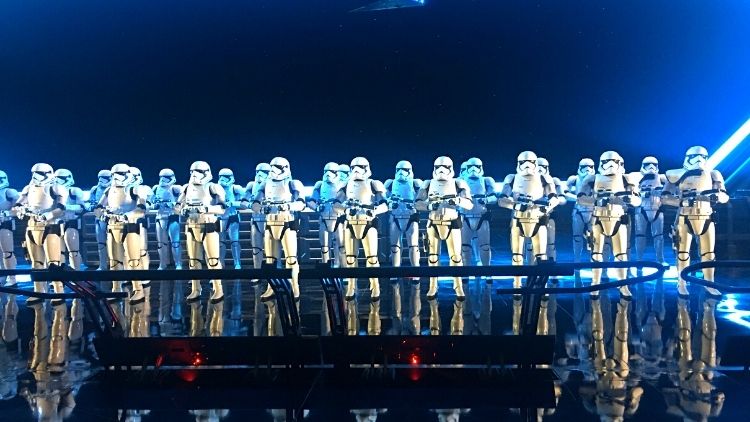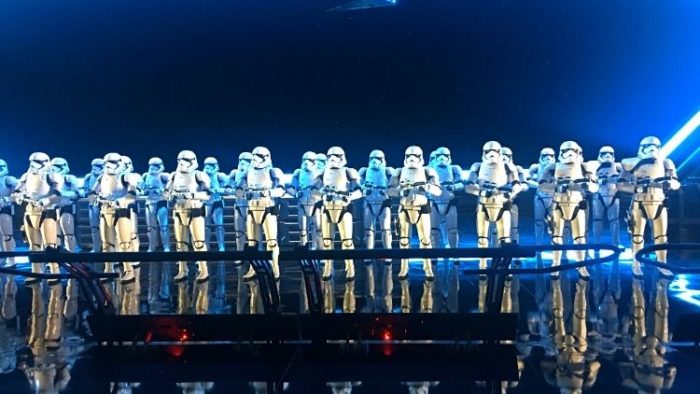 Should You Go Solo to Walt Disney World in 2021 or 2022?
The answer to this question is ultimately up to you. If you feel like things will be better by the time your trip starts and you are okay with some of the policies that Disney has in place now, then yes.
However, if your answer to any of the things I just mentioned is no, then you may want to wait a bit longer before you start your vacation at Walt Disney World.
Overall, a solo trip to Disney doesn't have to be thought of as something that is only for kids. As you can see, there's something for everyone to do at the Disney Parks.

About the Author
NikkyJ is a theme park super fan, Author of The Solo Theme Park Traveler's Guide, the founder and owner of ThemeParkHipster.com, a wishful food critic, coffee enthusiast, and a lover of life! She now resides in Orlando, Florida where she enjoys spending time with her husband and two little girls while discovering the beautiful attractions of Florida. You can watch her on YouTube or listen to her podcast.
If you take a solo trip to Walt Disney World, consider sharing your story with us by submitting a Solo Travel Destination post.