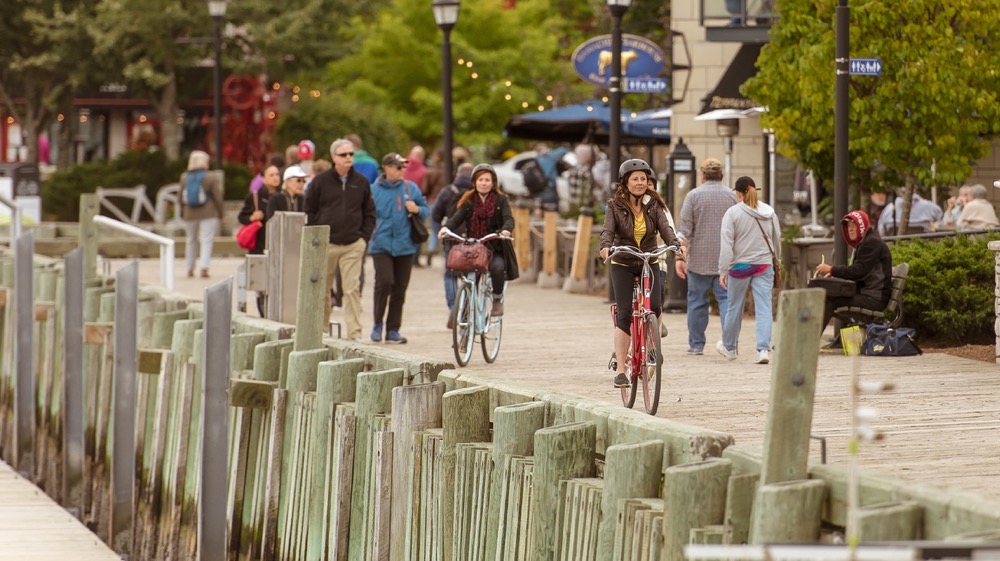 Halifax is a great destination for solo travelers.
It's a social city, which makes it a perfect whether you're an extrovert or an introvert solo traveler.
A small city (I prefer small destinations), it is also a university town which contributes to the dynamic cultural scene.
The Mi'kmaq are the area's indigenous people, there thousands of years before the Europeans arrived and the British finally created a settlement in 1749. But the area was not particularly English at that time. To protect against Mi'kmaq, Acadian and French attacks, fortifications were erected on Citadel Hill, now a popular tourist site.
The best time to visit Halifax is any season but winter, although even in winter there are treats to be seen. Most things that you would like to see and do are in the downtown area and are all very reachable on foot.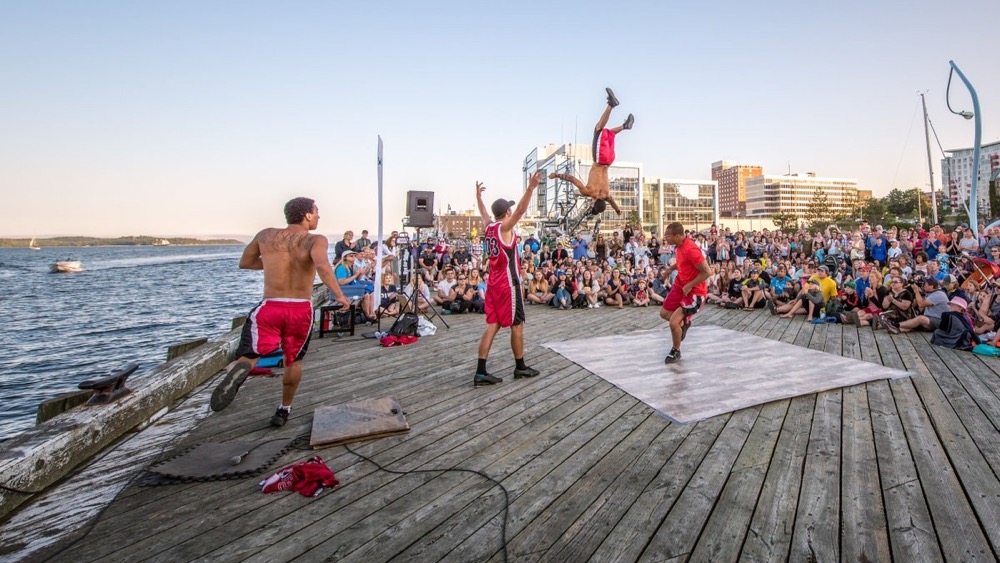 Why Go to Halifax
Jump two sections down for some of the best things to do in Halifax, but let's start with why, in general terms, one should head there.
Halifax is the hub of Atlantic Canada, or the Maritimes, as Nova Scotia, Prince Edward Island and New Brunswick are affectionately know in Canada.
Friendly people. Haligonians, as the people of Halifax are called, are truly warm, welcoming and fun.
Fabulous seafood. I had my first Atlantic salmon in Halifax. Freshly caught and poached by my Haligonian aunt-in-law. Delicious! There are many restaurants in the city that do justice to the fresh lobster, mussels, fish, scallops, and shrimp caught locally.
Beer and wine are definitely on the menu. There are many craft breweries in the city and just an hour from Halifax is the province's wine country.
Halifax has great nature in the city. Go to the Public Gardens for beautifully manicured lawns and gardens. Check out Point Pleasant Park for a walk, bike ride, or ocean side picnic.
A vibrant art and nightlife scene. The Neptune Theatre is the most famous theater in Halifax but there are others and there are certainly many things to do in the evening in Halifax.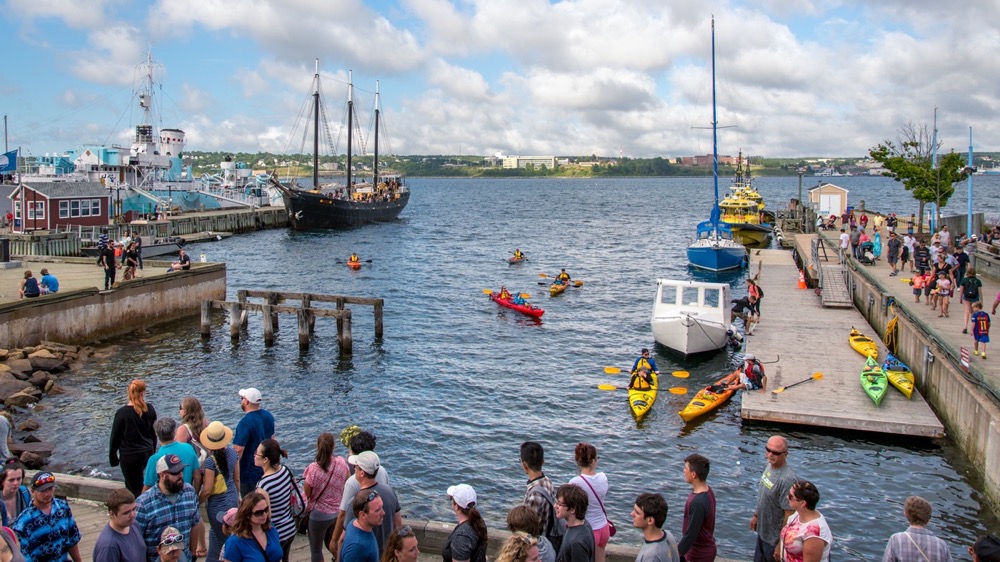 How to Get to Halifax
From Central Canada to Halifax.

By train it's about a day and a half.
By car it's 17 hours from Toronto, 15 hours from Montreal
By plane it's5 hours.

From Maine to Halifax. The high-speed CAT ferry travels between Bar Harbor, ME and Yarmouth, NS in just 3.5 hours. From there it's another 3 hours by car.
From New York City.

By plane it's 6.5 hours
By bus and the Main ferry it's 19.5 hours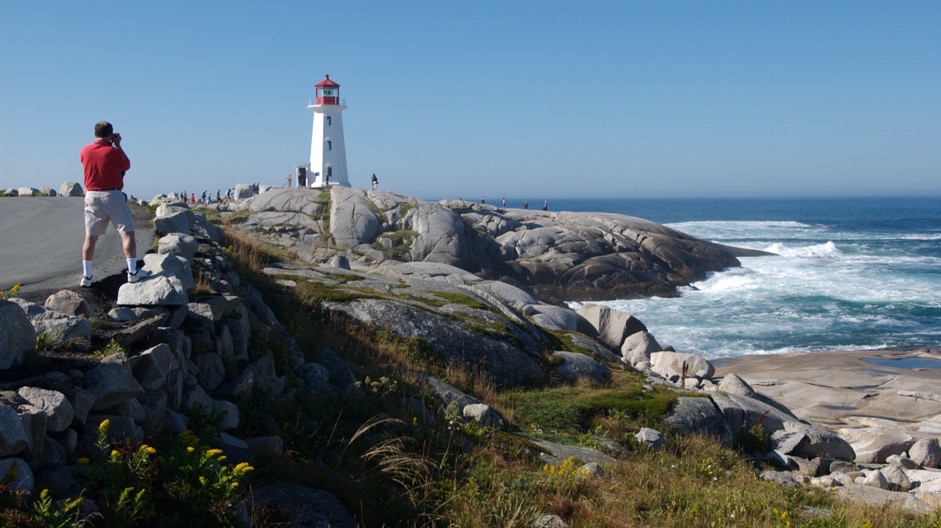 Solo Travel Halifax: 10 Things to Do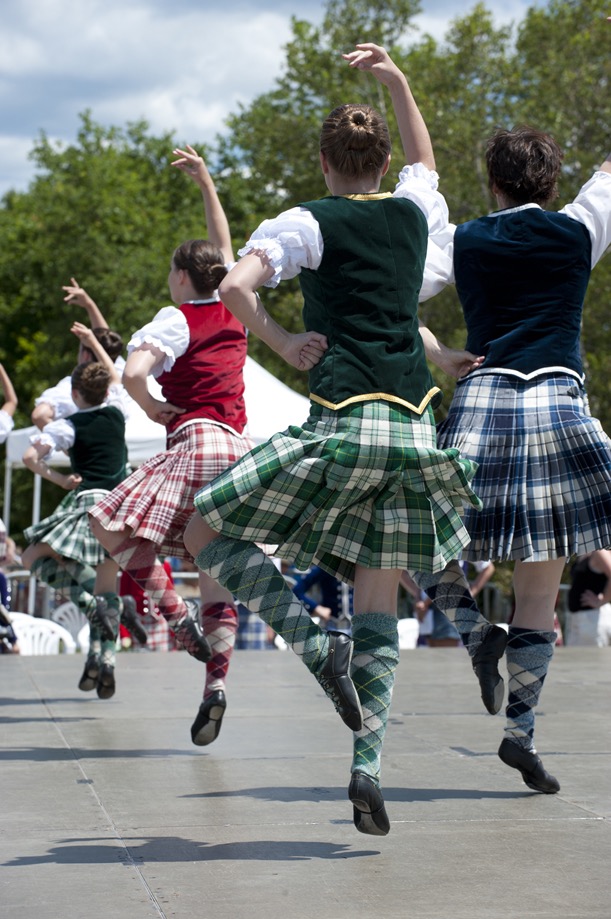 Halifax Farmer's Market. A visit to the Halifax Farmers' Market is a must – if not for buying fresh locally organic fruit and vegetables, meats, crepes, ice cream, pastries, flowers, or jewellery, then definitely for the live music and people watching. You name it, they've got it! Located in a relatively new building at Pier 20 on the harbor, this is the longest running farmers' market in North America.
Enjoy the waterfront. Halifax has the longest wooden waterfront boardwalk in North America. A stroll along it is recommended to view both the city and harbor life. Halfway down the boardwalk from the Farmers Market you will find the Maritime Museum of the Atlantic.
Titanic connection. The Maritime Museum of the Atlantic will take you back in time to the sinking of the Titanic, and holds the largest collection of wooden artifacts from the ship. It also highlights Nova Scotia's maritime heritage, including a depiction of the Halifax explosion which tore the city apart in 1917.
History and beer. All of this history is sure to make you thirsty so take a tour at Alexander Keith's Brewery. A theatrical tour with actors in period costume take you back to life in Halifax in the year 1863. Of course, a few samples of the fine brew are served at the end.
Grab a bite. If that taste of Keith's has left you wanting more, make your way up to The Economy Shoe Shop Cafe and Bar on Argyle Street. Here you can sample more of the city's fine beer, along with some of the best nachos in town. In the summer they have a great outdoor patio that is always bustling with people sure to share a drink or two with a solo traveler. It is also half way up the slope that you need to climb to visit Citadel Hill.
Farther back in time. Citadel Hill is the highest natural point in the city, where you can not only get some great views of Halifax, but also check out Fort George, which sits on top. The fort was never actually attacked, and is open to visitors to tour with guides in period costume. Also on top of the hill stands the town clock given to the city by the Duke of Kent in 1803.
New York in Halifax. On the back side of the hill are the Public Gardens which occupy 2 acres of land in the middle of the city. These Victorian style gardens were created by the same designer of Central Park in New York City. There are fountains to see, a pond to walk around, great places for picnics, hundreds of flowers. You can grab an ice cream at a great place called "Sugah!" , then go for a stroll down Spring Garden Road.
Spring Garden Road is the busiest road East of St. Catherine Street in Montreal, and is the main shopping district of the city. Jewellery, shoes, athletic wear and gear, make-up…it is all on this road, along with spas and salons, restaurants, pubs, coffee shops and even a movie theater. This is also one of a favorite spot to people watch.
Get a view from the water. Take a harbour tour. There are many to choose from. There is an amphibious vehicle called the Harbor Hopper, which offers an hour-long fully narrated tour. For the first half hour it drives through the city, then the vehicle drives straight into the harbor to continue the tour. There are also sailing tours, deep sea fishing, harbour cruises and dinner cruises along with party boats.
Hit the bars and pubs and local fast food! You can dance the night away at most places until 2 am with some even staying open as late as 3:30 am. There are places to dance, places to sing all the karaoke you want, there are spots to sit with some drinks and chat, and places to eat all night long. You might enjoy pizza corner, which features three pizza joints at one intersection that serve dishes such as pizza, donair, and poutine until 4:30 or 5:00 in the morning.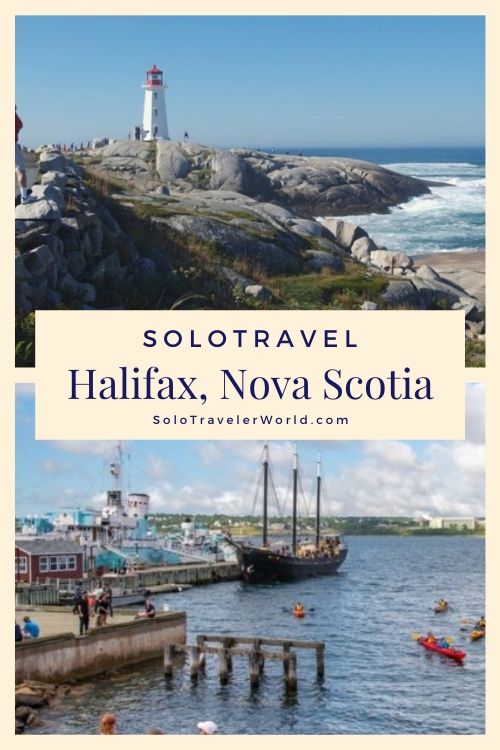 For more on solo traveling Nova Scotia read:
For Western Canada read: