I am pleased to present a new Destination Post from Solo Travel Society member Joanne, to complement an earlier one from Nicole. Both are from Canada, and each submitted reports from their solo travels to Barbados. Do you have a solo travel destination that you would like to recommend? Submit your description here, along with a few photos, and share it with fellow travelers!
Solo Travel Rating: 1.5 (1 is easiest, 3 is most difficult. Please see chart below)
Languages spoken: English
Costs at Destination: Reasonable (local transportation, dining, tours, events and attractions)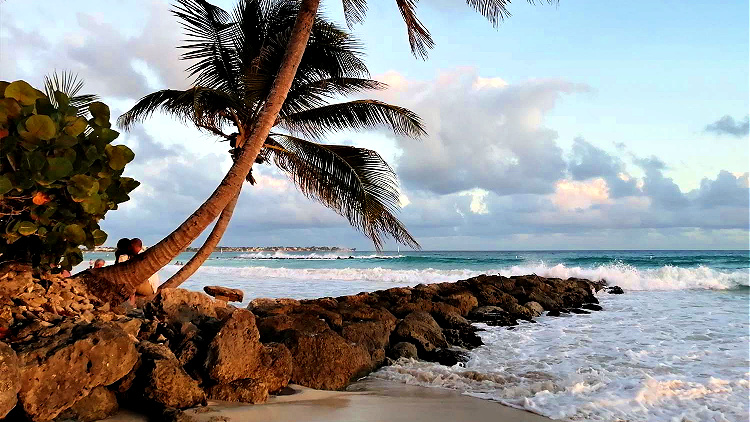 A Christmas Break in Barbados
I love Barbados. I have been there twice. On my first solo trip to Barbados, I stayed in a hostel, shared with German and Hungarian people in their 20s. Most recently, I traveled solo to Barbados over the Christmas holidays.
On this trip, I stayed in a nice hotel right near Dover beach. I made friends with locals right away. One of them walked me to Oistin's, with a beer in my hand, for some fish fry, and walked me back home, as promised, before dark.
The ocean views are beautiful. A local offered to take me snorkeling at Carlysle Bay. We took the bus there and swam with sea turtles and out to a shipwreck. On Christmas Day everything was closed but I walked around and chatted with locals, all wishing me Merry Christmas.
Bathsheba is breathtaking. The Dover Beach area and Bridgetown are both great because there are shops and people and bars around to enjoy. I relaxed a lot on the beach, swam, ate great marlin meals. I did not want to leave. I would recommend solo travel to Barbados to anyone and I would love to go back there any day!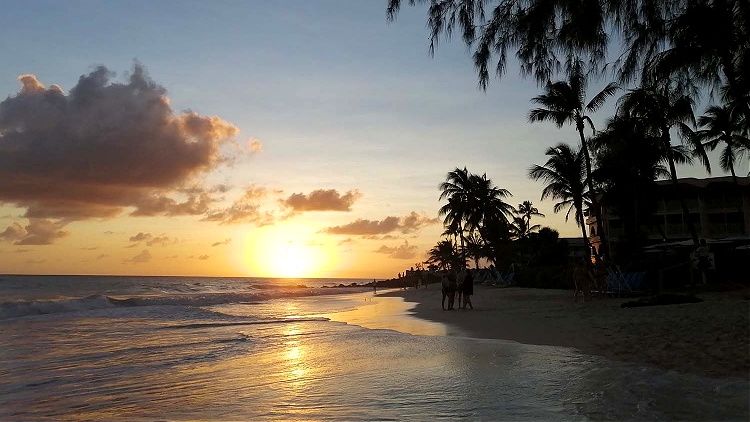 Solo Travel Rating for Barbados
Safety – 2 (1 very safe, 2 safe in most areas, 3 be cautious at all times.)
Language – 1 (1 English is first language, 2 English speakers easy to find, 3 English speakers rare)
Navigation – 1 (1 easy to navigate by transit or car, 2 poor transit, car necessary, 3 not easy to get around)
Culture – 2 (1 Similar to North America or Western Europe, 2 Different from above but relaxed and easy, 3 Challenging)
Average Rating – 1 (1 is easiest, 3 is most difficult)
Nicole's Solo Trip to Barbados
Barbados is a small tropical island located in the Caribbean Sea. It is the most eastern island in the chain of islands. While Barbadians speak English as their native tongue, most Barbadians speak a form of dialect that is easily understandable.
Barbados was colonized by the British and you can still see the British influence there in National Heroes Square (formerly Trafalgar Square). The island has a large international airport that is accessible by many airlines. American currency is accepted.
The friendly inhabitants take pride in their low crime rate, strong infrastructure and heritage buildings. Solo travel to Barbados could include swimming with turtles, shopping for duty-free items, relaxing on one of the many sandy beaches, surfing on the east coast seas, visiting the magnificent Harrison's Cave, or viewing heavenly flora and fauna in the Andromeda Botanic Gardens. You may even run into Rihanna at Cave Shepherd department store when the singer is back at home!
Several hotels are dotted along the south and west coast that can accommodate both budget travelers and those looking for luxury. For the visitor who wants to experience fine dining with a view, Paul Owens at the Beach House is an extravagant option. A lively Friday night destination is the fishing village of Oistins, where fried fish and music can be enjoyed. On a solo trip to Barbados you will discover a magical destination that you won't forget.
Solo Travel Rating
Safety – 1 (1 very safe, 2 safe in most areas, 3 be cautious at all times.)
Language – 1 (1 English is first language, 2 English speakers easy to find, 3 English speakers rare)
Navigation – 1 (1 easy to navigate by transit or car, 2 poor transit, car necessary, 3 not easy to get around)
Culture – 2 (1 Similar to North America or Western Europe, 2 Different from above but relaxed and easy, 3 Challenging)
Average Rating – 1 (1 is easiest, 3 is most difficult)