I am pleased to present a new Solo Travel Destination Post. We really love to publish stories by readers, but today's post is from my recent trip to Ireland, where I spent a couple of days solo in Dublin. Do you have a solo travel destination that you would like to recommend? Submit your description here, along with a few photos, and share it with fellow travelers!
Solo Travel Rating: 1 (1 is easiest, 3 is most difficult. Please see chart below)
Languages Spoken: English, Irish
Costs at Destination: Somewhere between reasonable and expensive, depending on your home currency (local transportation, dining, tours, events, and attractions)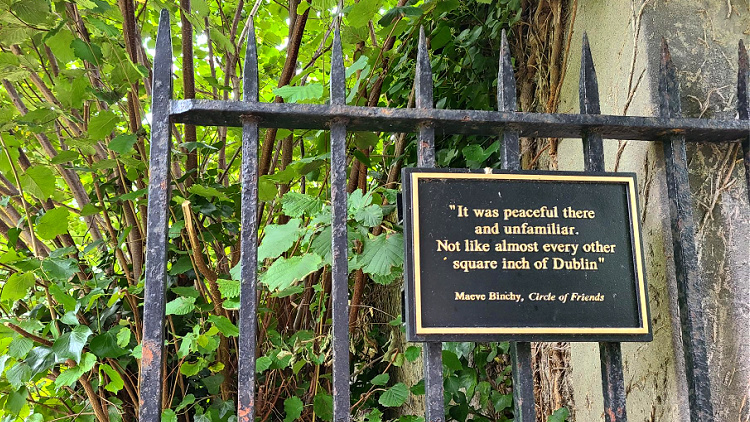 Solo in Dublin, Ireland
I recently traveled to Ireland with Globus on their Green with Envy tour. Because their new Choice Touring trips offer so much flexibility, I had time to explore Dublin both with a group and on my own at both the beginning and end of the tour. Here are some of my favorite experiences, attractions, and tips to consider if you are planning your own visit to Dublin.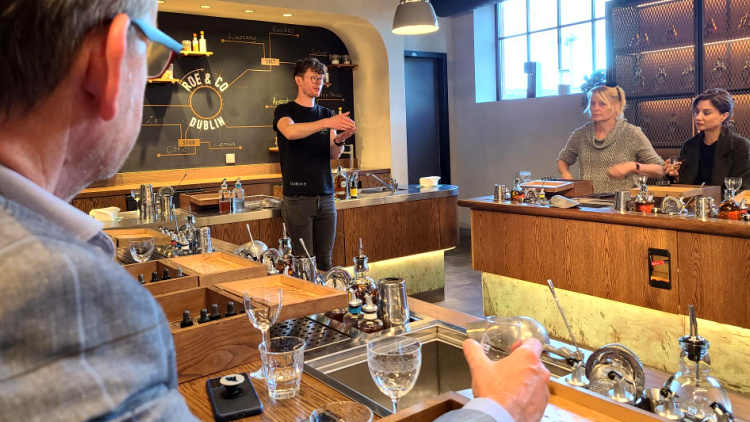 Learning to Enjoy Irish Whiskey
Regular readers may recall that I traveled to Ireland a few years ago, with one of my goals being to become a whiskey drinker. When I returned, I said, "Rather than Discovering Irish Whiskey, this article might just as easily be called, How I Traveled to Ireland and Tried–and Failed–to Become a Whiskey Drinker." In spite of doing guided tastings of whiskeys from three different distillers, I couldn't find the magic in it.
On this trip, however, Roe & Co turned me into a whiskey drinker! A whiskey cocktail drinker, but still: I enjoyed several of them. Turns out, the secret for me is adding a little something to it, rather than drinking it straight. If you're in the same boat, I recommend taking the Cocktail Workshop. You'll learn about the Five Pillars of Flavour–sweet, sour, bitter, salty and umami–then create a whiskey drink customized to your personal preferences under the expert guidance of Roe & Co staff.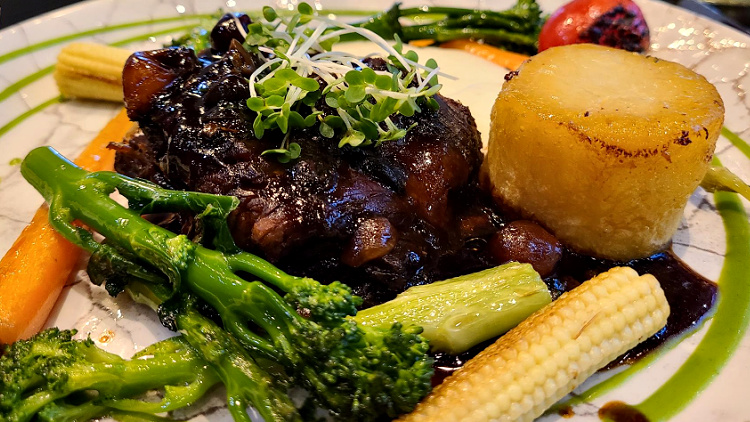 Two Words on Accommodation in Dublin: Book Ahead
Word to the wise: this is one of those cities where you will want to book your accommodation well in advance. It's a popular travel destination and hotels can fill up. I started looking about three months in advance and options were already limited at that time.
I stayed at two different hotels while solo in Dublin. They are just a stone's throw from one another, but my time in Dublin bookended a tour. At the beginning of my stay, I was at the Gibson Hotel and at the end, I was at the Samuel Hotel. They were both very comfortable, offered a great breakfast, and were situated in the Dublin Docklands, close to EPIC, The Irish Emigration Museum, on the banks of the River Liffey.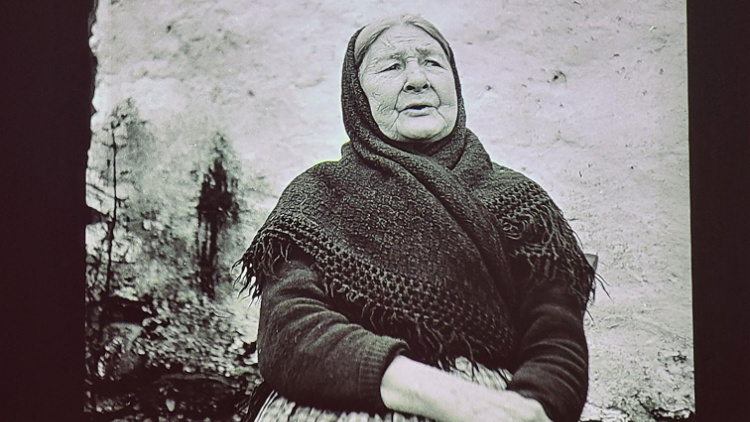 Soaking Up Literature while Solo in Dublin
The Museum of Literature Ireland (MoLI) must be on the itinerary of any book lover visiting Dublin, or even anyone who would like a quiet spot to read and have a cup of tea and a scone. Along with fascinating exhibits about Irish writers and the long history of storytelling, there are a variety of beautiful spots to sit and read. I also enjoyed multimedia exhibits, a documentary film, and an interactive exhibit. The building itself is lovely, plus there's a surprise waiting at the end: a lovely cafe that opens out onto a patio, with gardens beyond. I could have spent the entire day there.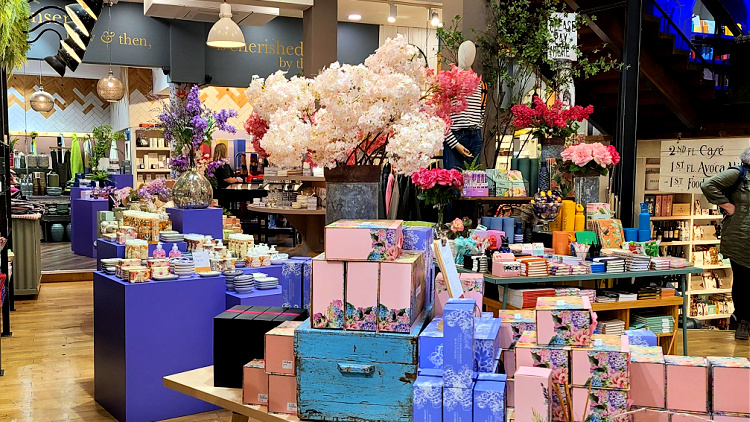 A Little Shopping, Of Course
When I asked readers for suggestions of places to visit in Dublin, one of the places that came up was Avoca. What a store! Visually stunning and full of a wide variety of different types of products, the store on Suffolk Street ranges over seven levels. The bottom level is devoted to food, and I put together a bit of a picnic to eat back at my hotel as well as finding lots of little gifts to take home to friends and family.
On the top floor sits a cafe, but I was too late to enjoy it as it only serves breakfast and lunch. Avoca is not just about food, however. They have their own mill where they weave the blankets, scarves and clothing that they sell in the shop. They also design and create the candles, soaps, and homewares in their own studio. You can access lots of recipes on their website, where they also sell their cookbook.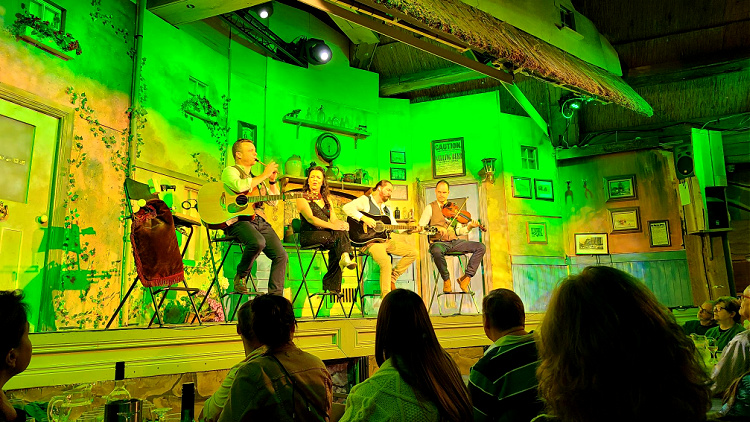 Cabaret, You Say?
I will be the first to admit that I did not have high expectations for this event. I thought it would be a pleasant enough way to spend an evening, but I assumed the food would be mediocre, given that they were serving so many people, and that the show would be on the cheesy side. Luckily, I also enjoy being proved wrong! The food at Taylor's Three Rock was great, with several options of different traditional Irish dishes (I had Irish stew), and the Irish Cabaret was wonderful. I had not seen Irish dancing live before, and it was amazing to see these particular dancers as they were award-winning champions who travel the world representing their country. Once you give in to the experience and join the fun, it's a great night. It was also fun chatting with other travelers seated nearby.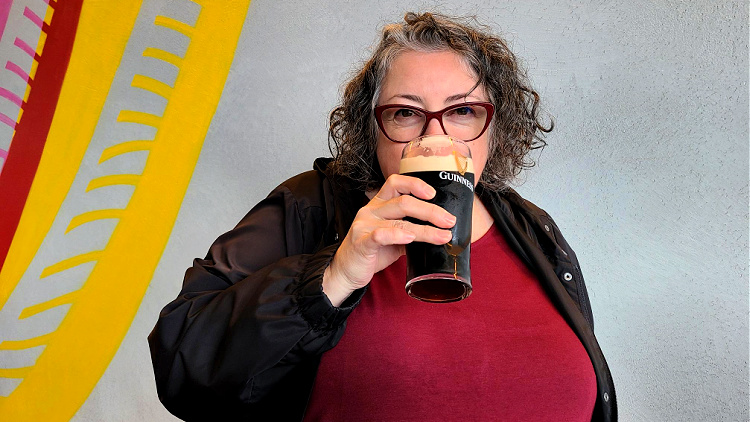 A Pint of the Black
It's pretty well impossible to visit Ireland and not drink Guinness (though I've done it before). I've never been a fan of the beer, but I had previously only tried it at home in Canada. I had heard that it tastes very different in Ireland. I'm here to tell you that is true!
Even if you're not a beer drinker, I'd hazard to say that touring the Guinness Storehouse will be interesting to you nonetheless. Spread over seven floors (seven!) it's quite mindboggling. The Guinness Storehouse Experience includes an audio guide and, as a reward for educating yourself about Guinness, you get to enjoy a pint in the Gravity Bar at the top of the building while you take in the views of the city. If you're solo in Dublin, it also presents a great opportunity to chat with locals and travelers alike.
Solo Travel Rating for Dublin
Safety – 1 (1 very safe, 2 safe in most areas, 3 be cautious at all times.)
Language – 1 (1 English is first language, 2 English speakers easy to find, 3 English speakers rare)
Navigation – 1 (1 easy to navigate by transit or car, 2 poor transit, car necessary, 3 not easy to get around)
Culture – 1 (1 Similar to North America or Western Europe, 2 Different from above but relaxed and easy, 3 Challenging)
Average Rating – 1 (1 is easiest, 3 is most difficult)
For more on my trip to Ireland, see Solo Travel Ireland: 9 Interesting Lessons Learned.