I am pleased to present a new Solo Travel Destination Post from Solo Travel Society member Tracy, to complement an earlier one from Dina. Tracy is from the United Kingdom, Dina is from Turkey, and each submitted reports from their solo trips to New Zealand. Do you have a solo travel destination that you would like to recommend? Submit your description here, along with a few photos, and share it with fellow travelers!
Languages spoken: English
Costs at Destination: Reasonable (local transportation, dining, tours, events and attractions)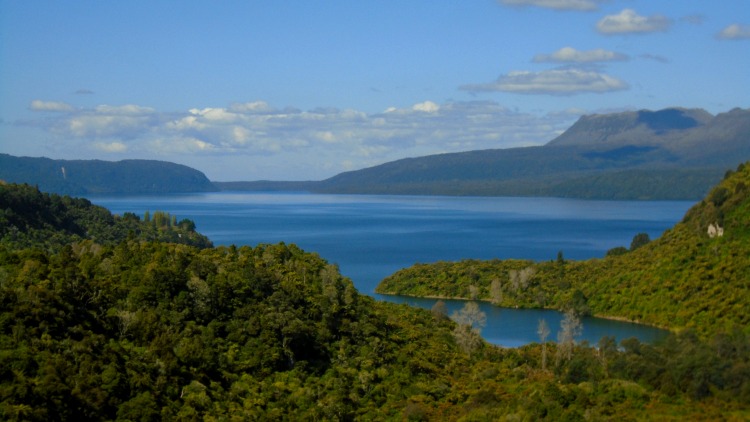 Tracy's Solo Trip to New Zealand
I traveled from Sydney, Australia to Auckland, New Zealand on the final leg of a 3-country trip. It was my first trip to New Zealand after hearing recommendations to see the nature, explore the culture, and meet the locals.
I stayed in the heart of Auckland and used buses and ferries to get around the city. I rented a centrally located Airbnb studio so I would be within walking distance of shops. I chose Auckland as a base during my 10-day stay.
I visited Devonport on Waiheke Island and saw the great views. You can walk up the volcano, though I did not as it was quite steep. The island is easy to get around by bike, bus, rental car, or on foot.
I joined a tour at Auckland's maritime museum, which is worth a visit on a rainy day. Restaurants are plentiful with a diverse range of food. I tried out a Korean restaurant near my flat.
I used the Bus & Coach Transport website to check out transportation around the North Island. I decided on hiring a car to get about, which allowed for more flexibility.
I hired an automatic car from Juicy Rentals in Auckland for 3 days. I took a road trip to Roturua and visited the town and the geothermal springs. It takes much longer to get to places than indicated on the trip planner I consulted online. It was not dissimilar to driving around Wales, with single carriageways. Stick to the speed limit at all times. There are plenty of speed cameras in Auckland that are hidden, and police track your speed on a regular basis.
The smell of sulphur greeted me in Rotarua. The town is known for its healing properties. I spent two nights there and stayed at Jet Park Hotel Rotarua.
During my time in Rotarua I visited Ohako Lake, Whakarewarewa Maori Village (a must-see with tour included by fellow Maoris and the traditional dance with bubbling geysers and springs, known for their healing properties).
I visited the Cedar woodland trail near Rotarua via a treetop walk. Rotarua Lake was tranquil and not far from some beautiful gardens. The Green and Blue Lakes were peaceful. I stopped at so many places along the way, but there was not enough time to explore everything. I returned to Auckland after 3 days in Rotarua and surrounding areas.
I used the final few hours of the car hire to visit North Auckland non-tourist sites. I set off early, at 6:00 am. I went as far as Warkworth and had a picnic at Snell Beach while watching the sun rise, then visited Orewa Beach. It was blissful. I visited a roadside cafe and had the unexpected treat of watching some bees make manuka honey.
Auckland has lots of festivals all year round. During the last couple of days, I joined in the colorful Diwali festival in the heart of the city.
I would love to go back and explore the North and South Island. I highly recommend solo travel to New Zealand. I felt safe and encountered friendliness and help wherever I visited. The scenery is also truly out of this world.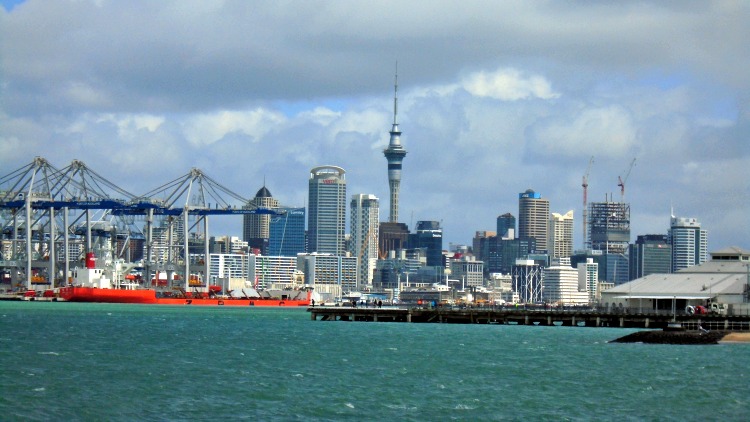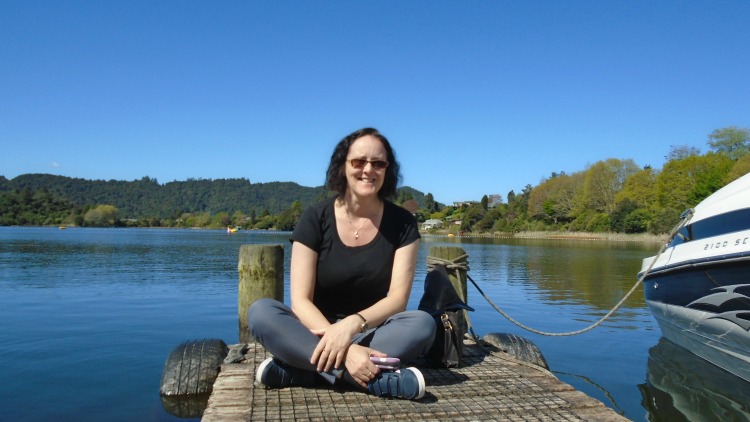 Safety – 2 (1 very safe, 2 safe in most areas, 3 be cautious at all times.)
Language – 1 (1 English is first language, 2 English speakers easy to find, 3 English speakers rare)
Navigation – 1 (1 easy to navigate by transit or car, 2 poor transit, car necessary, 3 not easy to get around)
Culture – 1 (1 Similar to North America or Western Europe, 2 Different from above but relaxed and easy, 3 Challenging)
Average Rating – 1 (1 is easiest, 4 is most difficult)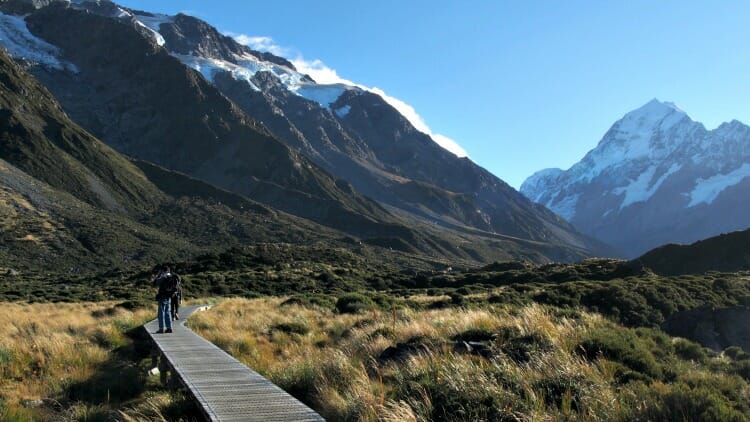 Dina's Reasons to Visit
First of all, New Zealand is a great place for nature and adventure lovers. It is so peaceful and beautiful.
I found that there were many solo travelers, female in particular, traveling around the country, and it was not at all difficult to make friends.
You can go hiking if you aren't really into extreme sports, such as bungee jumping or sky diving. I didn't have any safety concerns during my trip, so I recommend you do what I did: just sit back and enjoy the views and nature.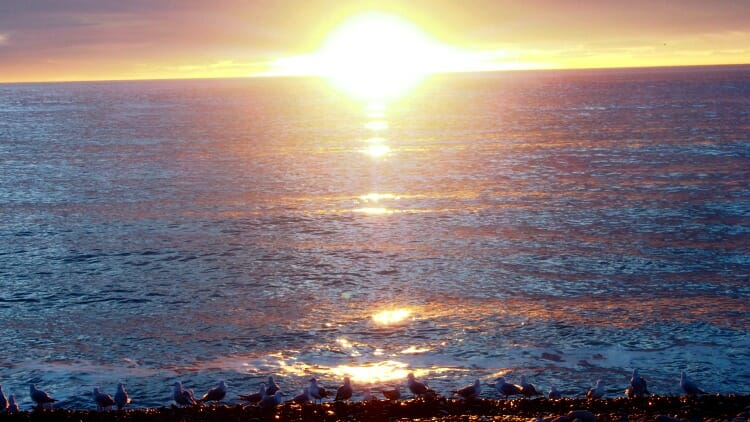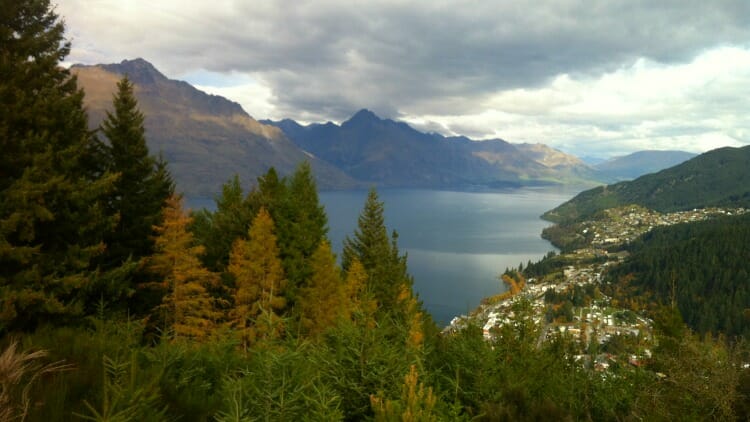 Solo Travel Destination Rating System
Safety – 1 (1 very safe, 2 safe in most areas, 3 be cautious at all times.)
Language – 1 (1 English is first language, 2 English speakers easy to find, 3 English speakers rare)
Navigation – 1 (1 easy to navigate by transit or car, 2 poor transit, car necessary, 3 not easy to get around)
Culture – 1 (1 Similar to North America or Western Europe, 2 Different from above but relaxed and easy, 3 Challenging)
Average Rating – 1 (1 is easiest, 4 is most difficult)