I am pleased to present a new Solo Travel Destination Post from Elizabeth, a member of the Solo Travel Society on Facebook. Elizabeth is from England, and submitted the following report about a solo trip to the North Norfolk Coast. Do you have a solo travel destination that you would like to recommend? Submit your description here, along with a few photos, and share it with fellow travelers!
Solo Travel Rating:  1 (1 is easiest, 3 is most difficult. Please see chart below)
Languages Spoken: English
Costs at Destination:  Reasonable (local transportation, dining, tours, events, and attractions)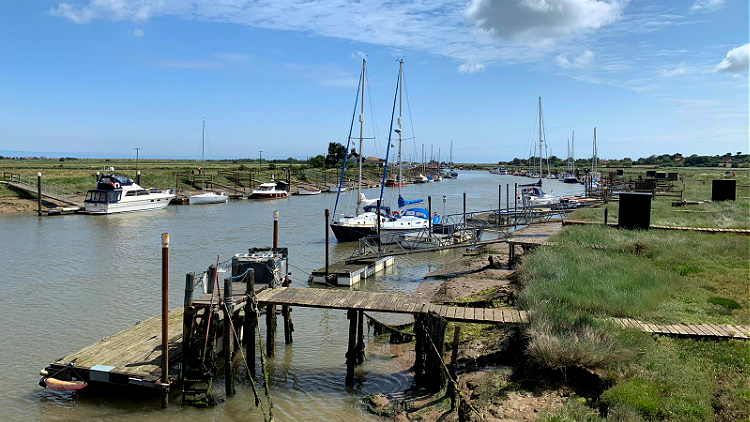 Reasons to Visit the North Norfolk Coast
The North Norfolk Coast is still a hidden gem as most travelers to the United Kingdom and those from within the UK prefer to visit the South West of England, including counties such as Devon or Cornwall. Undoubtedly, they are beautiful but increasingly they have become the victim of their own success with busy roads, expensive accommodations, and jam-packed beaches.
North Norfolk, on the other hand—and I write of the Kings Lynn to Hunstanton stretch—is something altogether different.
It's known as the county of big skies and vast, soft, sandy beaches (there are a few shingly/pebble beaches). Because the coast sits on The Wash you can wade for about an hour in the sea before the water level reaches your waist. Best of all, that long and gentle amble wading out means that the sea water in this area warms up very quickly, almost a match for the warmth of the Mediterranean and definitely warmer than Cornwall (from whence I originate).
I have stayed in Kings Lynn and used that as a base to explore along the coast, but my favorite spots are Thornham and Blakeney. In Thornham, I rented an ensuite room attached to the Orange Tree Pub, which serves fantastic food and local ales. It is perfectly placed for visits to the Thornham Deli and the Lifeboat Inn, and good walks down to the beach. My favorite place to eat is the Gin Trap Inn which has an open fire and serves an enormous selection of gins. I have a particular liking for the Bakewell Tart gin served with maraschino cherries and a light tonic. The food is local, freshly cooked, and delicious. It's always busy so it's best to book in advance.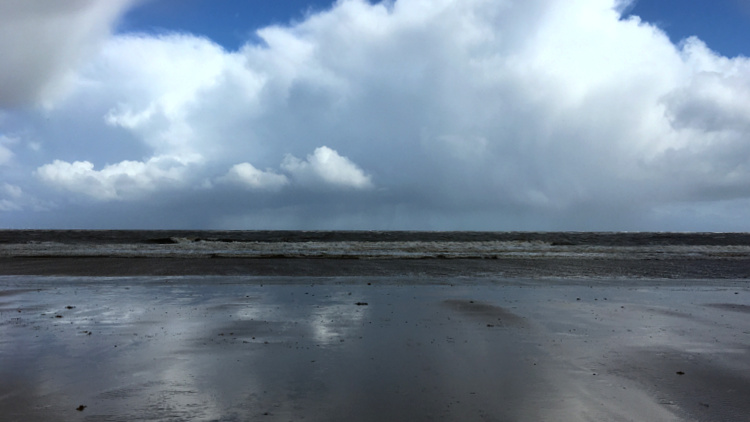 On a recent stay on the North Norfolk Coast I booked a fisherman's cottage at Blakeney. This was a real treat and in late June the weather was perfect. They had some high tides, so it was great to see the harborside carpark gradually submerge under water. In the winter, with an onshore wind and a spring tide, it comes up the street.
Blakeney has a pub, a couple of art galleries, and my second favorite restaurant, The Moorings, which is open seasonally but serves the most fabulous locally smoked salmon and smoked roe. I think it's reasonably priced, especially if you don't go overboard on alcohol.
Besides going for long walks along the coast path, known as the Peddars Way (an ancient pilgrim route), you can walk the 2 miles to Morston Quay and take a boat trip out to see the grey seals.
The best way to get around is undoubtedly by car. There is a decent bus service but the frequency is as you would find in the country. A car provides flexibility and the ability to get out and photograph the huge skies and glorious sunrises early in the morning when no one is about.
If you're into bird watching, there's plenty for you to see and I discovered a great bird watching tour that is happy to accommodate complete beginners. It was a long day but the owner knew so much it was fascinating.
There's so much to be said for this part of the country that I could go on and on. There's Walsingham, home to the Roman Catholic and Anglican Shrines to Our Lady, situated in the most beautiful villages full of historic buildings, a pre-Reformation Abbey garden, antique shops and tea rooms. You won't want to miss Wells-next-the-Sea, a port town that is full of independent shops, has an entertainment venue called the Maltings, and is still a working fishing port (mostly for shellfish). Then there is Cromer, best known for its Cromer Crab.
I can't think of anything to avoid. My only warning would be to take note of the tides when going out for walks, whether on the beach or on the signposted paths so you don't get caught out. I have to say North Norfolk is the safest place I have ever stayed. The locals are friendly and still say "Good morning" or Afternoon" as you go by. They also have the most fabulous accent that is warm and gentle, a pleasure to listen to.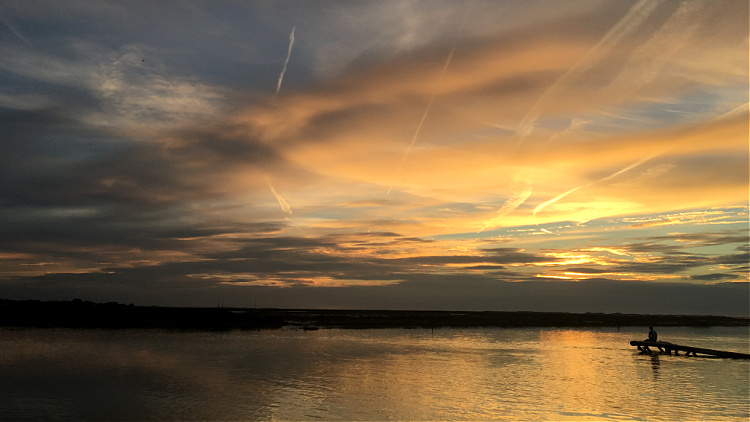 Solo Travel Rating
Safety – 1 (1 very safe, 2 safe in most areas, 3 be cautious at all times.)
Language – 1 (1 English is first language, 2 English speakers easy to find, 3 English speakers rare)
Navigation – 2 (1 easy to navigate by transit or car, 2 poor transit, car necessary, 3 not easy to get around)
Culture – 1 (1 Similar to North America or Western Europe, 2 Different from above but relaxed and easy, 3 Challenging)
Average Rating – 1 (1 is easiest, 3 is most difficult)