I am pleased to present a new Solo Travel Destination Post from Sandra, a member of the Solo Travel Society on Facebook. Sandra is from the United States, and submitted the following report about a solo trip to Stresa, Italy. Do you have a solo travel destination that you would like to recommend? Submit your description here, along with a few photos, and share it with fellow travelers!
Solo Travel Rating: 1.5 (1 is easiest, 3 is most difficult. Please see chart below)
Languages Spoken: Italian
Costs at Destination: Reasonable (local transportation, dining, tours, events, and attractions)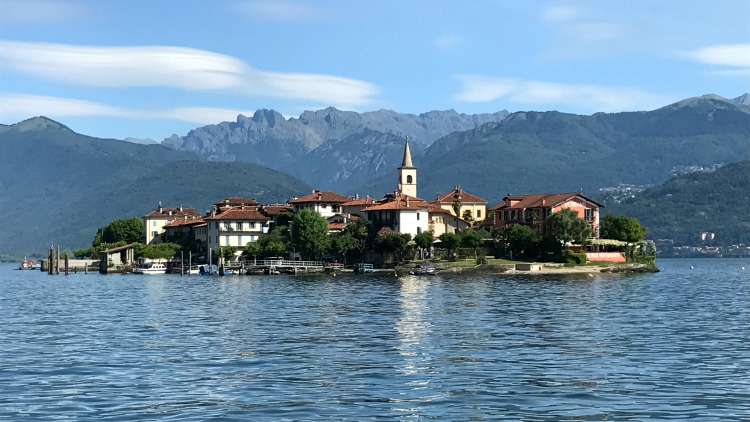 Reasons to Visit Stresa, Italy
Stresa is my "go to" de-stress destination after a long journey of solo touring, although I don't get much rest!
Stresa energizes the shores of Lago Maggiore and there are beautiful views in all directions from the picturesque Borromean Islands dotting the shoreline to the Italian Alps as a backdrop. Ferries offer convenient shuttle service to each of the three islands and beyond.
Isola Bella boasts a villa and gardens for touring, along with many restaurants with lakeview dining to gelato shops and the ever-present souvenir kiosks for taking back a little memory of one's visit. It's the most touristed of the three islands, but still worth a visit. Pescatore, the fisherman's island, is charming. I like to climb the craggy steps as far as I can reach for another view of the lake and mountains.
Isola Madre, Mother's Island is the largest of the three, but is quite manageable. The gardens reach from one end of the island to the other and if the bougainvillea is in bloom, you are in for a treat. I've often said some of the colors remind me of Elizabeth Taylor's eyes! Peacocks can often be seen flashing their famous, colorful tails. There is both a villa and a small chapel for touring.
You'll be hungry when you return from a day of sightseeing and a nice stroll along Stresa's brick promenade into town makes for interesting sightseeing before you arrive at your restaurant destination.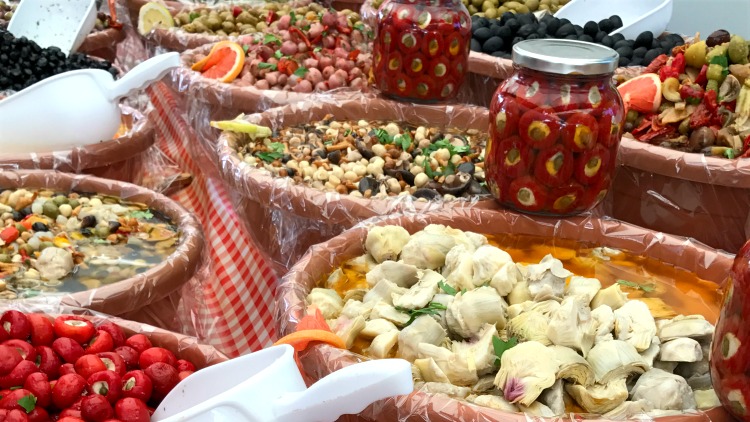 Many luxurious hotels line Maggiore's shore, but I prefer to stay in La Fontana, a modest, fairly-priced, family-run hotel, within walking distance of town. On warm nights there will be many families strolling and taking in a gelato or espresso along the promenade – and if you're lucky, you might see a bride and groom having photos taken prior to the big event.
My favorite place for pizza, an insalata mista, and a local red wine is Taverna Pappagallo (although the restaurant has many other dishes). It gets crazy busy on a Friday or Saturday night, but I think it's worth it for the ambiance and the crusty pizza.
Hotel Ristorante Fiorentino is a modest place with a cool garden patio in the back. It is female owned and operated and serves some of the best mushroom risotto when mushrooms are in season. They also have a small B&B adjacent to the restaurant.
Lo Stornello Restaurant offers white tablecloth dining both inside and on the patio. Their specialty is local lake fish, but they have wonderful pasta dishes as well. Prices are reasonable for the level of care you receive and the quality of the cuisine. Many restaurants, gelato shops, and retail stores circle the square so you will have many choices for an evening of pleasure in Stresa.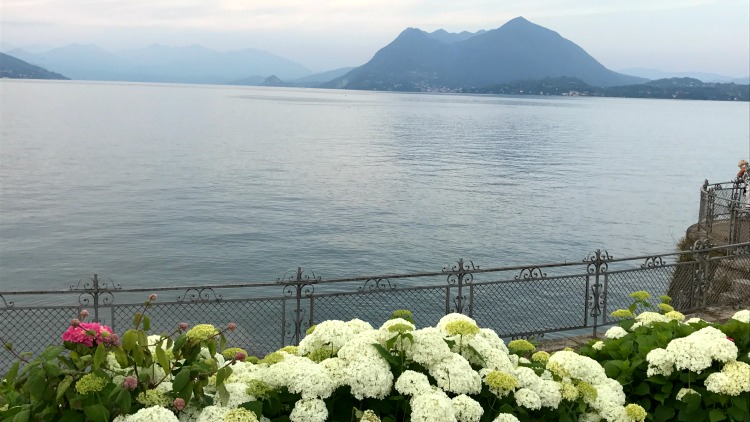 I like that Stresa is on a main train line about an hour from Milan, or in the northern direction, an hour to Brig at the foot of the stunning Swiss Alps. I have taken a day trip to Zermatt from Stresa. A change in Brig is necessary as is the type of ticket you will purchase. The Glacier Express railway climbs up and up, passing pastoral settings and stops in places like Saint Nicholas before arriving in Zermatt, a pedestrian-only town. My lunch choice is fondue at the oldest restaurant in the region.
One can also take an excursion in the other direction from Stresa (only on certain days and tickets can be purchased at the Stresa train station). At the border town of Domodossola, you transfer to a smaller train that climbs to a peak until you are ready to go down to shore again in Locarno, Switzerland along the northern shores of Lago Maggiore. A ferry leisurely takes you back to Stresa, stopping at various villages to let passengers off and on. If you choose the right timing, you might see a spectacular sunset on your way back.
Cableway Mottarone is close to the ferry dock at the northern end of the promenade. If stunning views are your thing and the day is clear, buy the somewhat expensive cable ticket and make the journey. You will not be disappointed in the views. If you're lucky, you might get a glimpse of Monte Rosa or one of the many lakes in the surrounding area. Take a snack with you as the last time I was there, nothing was open.
Villa Taranto, a botanical garden given to Italy by an Australian, is worth a ferry ride, as is the Saturday market in Intra.
As Stresa is on a main train line, one can take the once daily train all the way to Paris. It's a beautiful ride through the mountains, glimpsing innumerable vineyards up the hillside, along Lake Geneva (a change in Lausanne) and through the French countryside until you reach the City of Light.
Solo Travel Rating
Safety – 1 (1 very safe, 2 safe in most areas, 3 be cautious at all times.)
Language – 2 (1 English is first language, 2 English speakers easy to find, 3 English speakers rare)
Navigation – 1 (1 easy to navigate by transit or car, 2 poor transit, car necessary, 3 not easy to get around)
Culture – 2 (1 Similar to North America or Western Europe, 2 Different from above but relaxed and easy, 3 Challenging)
Average Rating – 1.5 (1 is easiest, 3 is most difficult)
You might also enjoy: