Solo travel is great at every age.
Wondering why solo travel is great for millennials?
Want to know the benefits for solo travel for boomers?
This free ebook explores why solo travel is great  at any age. Glad You're Not Here: A Solo Traveler's Manifesto has been shared thousands of times.
Some travelers use the book to use to confirm their instinct that traveling solo is a good idea. Others use it to explain to parents why it would be beneficial take off solo.
Once you've read the book and are convinced that solo travel is for you, explore this site for tons of free information on how and where to travel solo. Here are some of the most popular posts to get you started: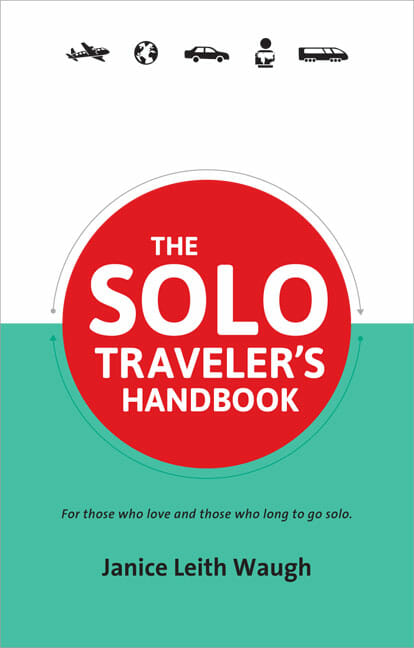 The Solo Traveler's Handbook
"Fun, empowering, and tremendously useful."
Dr. Bella DePaulo
Author of Singlism, Single with Attitude, and Singled Out
The 2nd edition of The Solo Traveler's Handbook offers more stories and tips on solo travel fun and safety. Part how-to manual and part travel literature, it will help you venture out with confidence to discover yourself as you discover the world!
The Solo Traveler's Handbook offers:
• A comprehensive how and why of solo travel.
• Real solo travel stories.
• Solo and social: meeting locals and other travelers.
• Safety: four priorities, five principles and sixty tips.
• Planning and packing.
• Where to go and when.
• Dozens of resources.