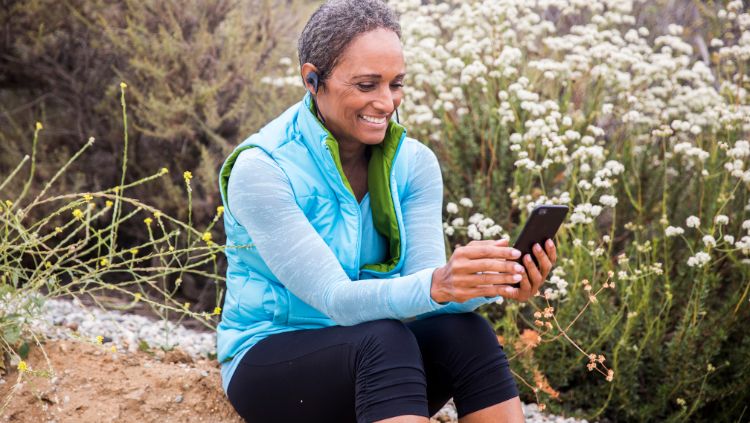 Solo travel in retirement. It's not necessarily what one dreams about in their 30s, 40s, or 50s when thinking about their future. But many people have discovered the value of solo travel at this stage of life. It has unique advantages.
Solo travel can be your path to new and renewed interests. It is a path to an exciting third act, to a relaunch of life.
We have covered solo travel so many ways on our site. I will try not to be repetitive here. As needed, I will point you to detailed resources for general information on solo travel. In this post, I want to really address what is important to know about solo travel during retirement.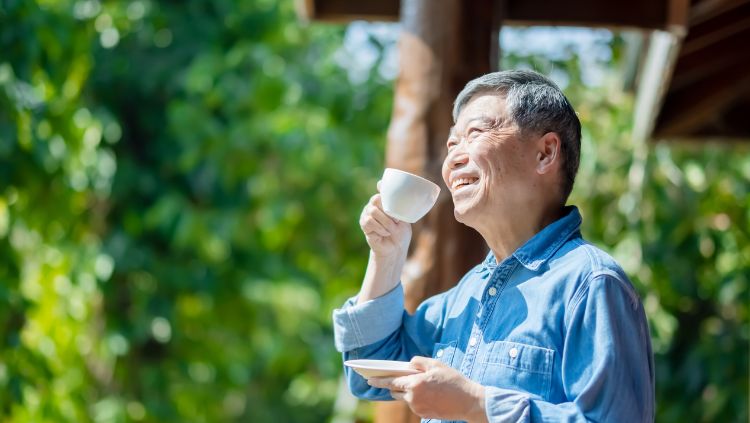 Relaunch Life After Retirement by Traveling Solo
Transitions are always a challenge. The transition from your career to retirement is one of the most difficult. Ending a career can be a less than fulfilling experience.
However, it can also be a time of great excitement.
While some people consider retirement to be a time for winding down, I see it as an opportunity for ramping up and pursuing dreams that were sidelined for one reason or another.
Solo travel offers the rare opportunity to inject a time of real personal growth into this transition. Solo travel allows you to follow your own interests, agenda, and timetable. It helps you to rediscover yourself, your natural rhythm, and how you choose to spend your time when you are not meeting the demands, schedules, and interests of others.
As you travel solo, you will learn much about yourself. In my experience, and in talking with others, it energizes life on the road and when you return home. People who travel solo–boomers, seniors, retirees, however you define yourself–have an energy for life that is more joyous and interesting than the majority of their cohort.
I urge you to travel solo as part of your retirement, or, at the very least, as you begin your retirement.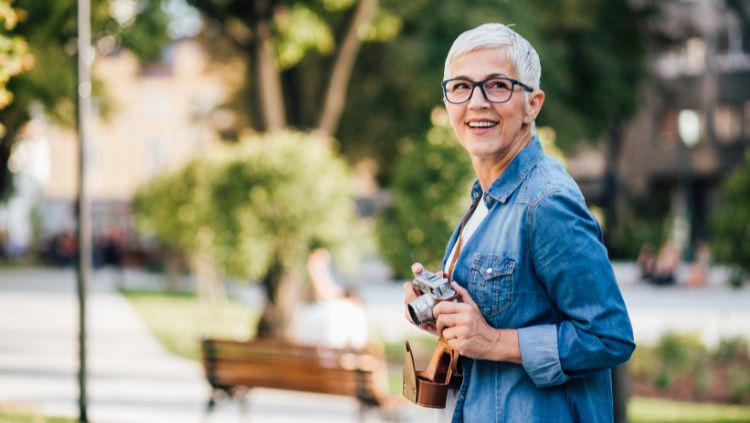 What's Different about Travel Now? Solo Travel Is Easier than You Think.
The last time you traveled solo or considered it, was likely in the 70s or 80s. Much has changed. Here's a short list of new travel opportunities that might surprise you and that you will welcome as a retired solo traveler.
1. There are many more styles of travel than there were before.
In the past there were basically two forms of travel. You could put the trip together yourself and travel independently or you could buy a bus tour. Remember the film, If It's Tuesday, This Must be Belgium? While this form of travel, large bus tours, is still available and has its purpose, there are many more forms of travel available. Here are 11 of them. There are many posts on this site to help you plan independent solo travel in retirement. Here's a good place to start: Solo Travel Planning Guide with 2023 Trends, a Checklist, and Insider Tips. If you want to take a cruise or tour, use our searchable trips page to find trips with no or very low single supplements.
2. Hostels are not what they were.
When most boomers were travelling in the 70s and 80s, hostels were for the young. They were very basic accommodation that only offered dorm rooms and bunkbeds. That is no longer the case. Hostels are social places that have bars and restaurants. They often have single rooms, as well as dorms, and some are considered luxury hostels as opposed to basic. Please read The Hostel Experience for Solo Travelers: What to Expect. How to Stay Safe.
3. You are not who you were. Introvert or extrovert, you can meet people when you travel solo in retirement.
After my husband passed away and I started traveling solo, I learned that I had taken on many of his extrovert characteristics and not realized it. We can sometimes hold onto our self-image from the past. It's important to remember that we have grown and developed skills that may be contrary to our natural state. By traveling solo you will discover things about yourself that you didn't realize were there. Introverts and extroverts can both enjoy meeting people and learning through them. As an introvert, I travel solo and I manage to meet lots of people.
4. Technology offers new levels of safety.
A huge way that travel is different now is thanks to technology. Gone are the days of going to the American Express office in hopes of getting a letter from home. Gone are the days of extraordinarily expensive phone calls overseas. As I write this, I am sitting in Bordeaux, France, and I have a data plan for my phone using an eSIM card that cost US$14 for the month. With this data plan I can be in touch with home easily. I can access all the apps on my phone, I can securely do banking with the VPN on, and I can get help quickly should I need it. Here are some more digital safety tools: 10 Solo Travel Safety Apps: Technology for Peace of Mind.
5. You will be on trend.
Solo travel is a trend that has been growing for the last 10 years at least. From millennials and younger to boomers and older, people are traveling solo. Still, not everyone does so. And those who do, especially those who travel solo in retirement, are seen as adventurous, youthful and interesting.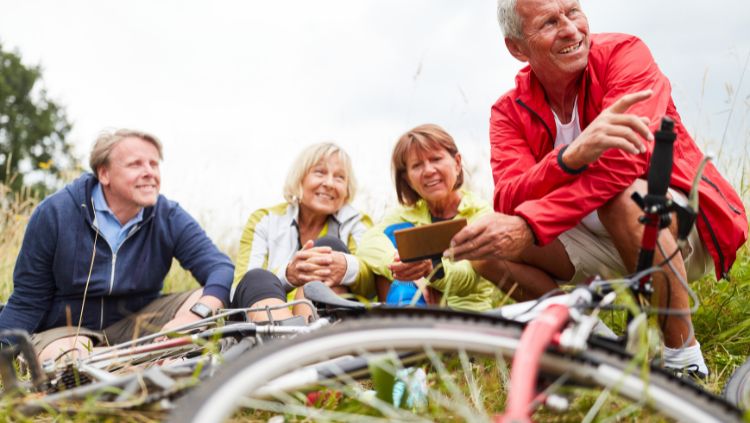 Tips Specifically for Solo Travel in Retirement
In this section I'm going to suggest tips that I consider to be specifically for those traveling solo after retirement. It's important to note that there is much more to consider when planning a solo trip, and I suggest that you also read these posts:
1. Set your destination priorities.
This may not be the most optimistic thing to consider, but things can happen. Things that could prevent you from traveling happen more frequently as we get older. So while I typically suggest that any destination can be fascinating, for those travelling solo in their retirement I suggest that you choose your destination carefully. Go to places that really interest you. Whether your interests are determined by a love of history, literature, or films you've seen, it doesn't matter. Set your travel priorities. What matters is that you do go places that you truly want to see.
2. Know what causes you stress and how you respond to it.
Generally, there are two responses to stress. Some people respond by taking action. Some people respond by staying still and worrying. Know what kind of person you are and plan for there to be some stressful times and take into consideration how you may respond. For example, landing in a new city solo can cause stress. For the action-oriented person, have a plan. Take a tour. Go to a restaurant you want to experience. For the person who has a tendency to stay put, plan where you will stay put. Go to the park and people watch. Sit at a café. Even go to a Starbucks as they are everywhere in the world and always similar to home. Do anything that puts you in the community and allows you to sit still and let the stress subside.
3. Consider combining travel styles.
In the section above, I suggested that there are many more styles of travel than there were before. There are more options in terms of organized travel from small groups to river and ocean cruises to semi-organized tours during which you have a lot of alone time. I think a great way to travel solo in retirement is to choose a destination, join a short tour of that destination, and then stay on by yourself and explore it the way you would like to. The advantage of doing this is that the tour guide will have introduced you to how the destination works. With this knowledge, you can explore safely and with confidence.
4. Travel insurance is more important than ever.
While you may have considered travelling without insurance in the past, as a retiree you may no longer have medical insurance coverage for travel and you may be more likely to have cause to make a claim. As we age, we may be inclined to take more medication. One of the key things considered when buying travel insurance is pre-existing conditions. This does not mean that you cannot be covered for pre-existing conditions, but it does depend on how long the pre-existing condition has been stable. For example, if you have hypertension and have been on medication for a while that has not been changed, you will likely have coverage. However, if within a few months of your trip, your doctor decides to reduce the amount of your medication because you were doing so well, that reduction would mean that you were no longer stable. These are the types of things to consider. Please read A Complete Guide to Travel Insurance for Solo Travelers.
5. Safety precautions look slightly different for seniors.
We have a very large post about solo travel safely. All of the 50 tips in this post apply to seniors and boomers, who are traveling solo in retirement. What I would like to point out is that prevention is a more significant issue for seniors. I remember when my mother traveled in Rome and was in a major square with lots of people around her and yet was the target of a daylight robbery. They tried to steal her purse. Now, my mother was not one to trifle with and she fended them off. But my point is that even in public places people who are older can be more vulnerable. It's important to review all 50 tips in the post mentioned above so that you can maximize your safety.
More Posts for People Who Want to Solo Travel in Retirement