"It is we who nourish the Soul of the World and it will become better or worse as we become better or worse."
From the Alchemist
Some people come to travel solo without much thought. It is within their nature.
Others struggle to pursue their dream to travel solo. In their lives there are obstacles that cause them to avoid heading out on their own.
The obstacles may manifest themselves differently according to the person but they can typically be put into four categories. These are clearly identified and explored in The Alchemist by Paulo Coelho.
The main character of the novel is a shepherd named Santiago. He is quite content as a shepherd until he has a recurring dream about a treasure. This sets him on a path of discovery of himself and the world. On this path he learns about the importance of pursuing one's personal legend. The treasure and his legend are intertwined.
Four Obstacles in The Alchemist. Four Obstacles to Solo Travel
In the novel, the obstacles are beautifully woven into the story. But in the introduction, Coelho identifies them clearly:
The first obstacle is negativity. As we grow into adulthood the negative noise also grows. We are told that this is not possible or that it can't be done. Our passions and personal legend may be drowned out by the noise. But you need to know, they are still there.
The second obstacle is love. If, as adults, we still know our passions and the path we want to pursue, we may not do so for fear of disappointing those we love – those who rely on us. You need to remember that those we love well, wish us well. They will want us to realize our personal legends.
The third is fear of failure. There is no doubt that in pursuing our personal legend we will encounter some difficulties along the way. We will stumble and at times it may look like we won't succeed. When that happens we won't be able to say, "ah well, it doesn't really matter that much." After all, it is a personal legend we're talking about. But be patient. Even an indirect route can get you to your destination.
The fourth is the guilt of success. Many who pursue their personal legend will stop just short of realizing it because, well, who are they to realize their dreams when so many they know do not? Believe yourself worthy of your success. After all, it has not come easily. You have overcome three other obstacles to do so.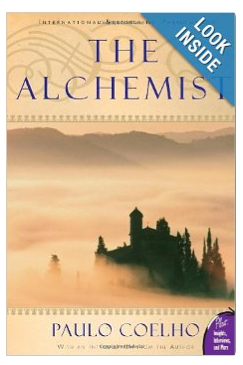 Solo Travel and Finding Treasure at Home
It is only natural that the story of the Alchemist is told about a solo traveler and a supporting cast of characters he meets along the way. And it is not surprising that our solo traveler, Santiago, eventually finds his treasure at home.
It is by traveling alone that we:
have the time to reflect on who we are – our passions, dreams, and personal legend.
encounter people and ideas that are outside our typical social realm who help us recognize overlooked treasure.
learn that this treasure is actually at home.
By traveling alone we "become better [personally] and [therefore] more able to nourish the soul of the world."
I encourage you to mull on those obstacles above. Do any of them interfere with your desire to travel solo? Do they get in the way of creating your personal legend?
Should they?
You may also want to read: