"Do you want a taxi?"
"Do you need a ride?"
Boy oh boy, did I ever. Yes and yes.
But before I had a chance to answer, the fast-talking man wearing an earpiece and an orange suit grabbed the handle of my suitcase and took off swiftly ahead of me.
How I Got Myself Into this Mess
It was past midnight and I was very tired. I had worked all day, then raced to the airport to find my flight had been delayed for several hours. When I arrived in Philadelphia, the airport was like a ghost town.
The shops and restaurants were all closed, none of the information desks were staffed, and the only people around seemed to be my fellow passengers, who were largely gone by this point, as I had been limping along behind them due to a foot injury.
I felt like I had been dragging my luggage around for a very long time in this eerily deserted building, searching for the taxi stand. The man in the orange suit seemed to have appeared from out of nowhere.
At first, I struggled to keep up with the man who had run off with my luggage. Then, I called out more sternly than I thought possible, "Wait a minute!"
I really wanted to get to my hotel to sleep, but something didn't feel right. This man was very pushy, and spoke very quickly.
I gave him the address of my hotel and asked for an estimate of the cost to get there. I told him that I didn't have cash and asked if I could pay by credit card, thinking that it might deter him if his intent was to get my money. I told him that I required a receipt. I implied that people were waiting for me at the hotel.
I thought that if I asked enough questions, and made myself seem like a bad prospect, he would either give up and leave me alone, or I would feel reassured that this was a safe bet.
He gave me a price, said that he would accept credit card payment, assured me that I would receive a receipt. Then he set off again, heading to the parking lot.
If he drove a taxi, why were we going to the parking lot?
"Don't worry," he said, "I have a Town Car." Well, that made everything better. Not.
He reached the car ahead of me, and by the time I got there, he had already placed my luggage in the trunk and closed it. He had a Lincoln alright, but the doors were painted a different color than the body of the car and the windows were tinted black, so I couldn't see inside.
He opened the back door for me and I peered inside. There were magazines and bottled water in the back seat, just as you would expect in an airport limo. I was so tired. My ankle was killing me. I decided to take my chances and got in the car.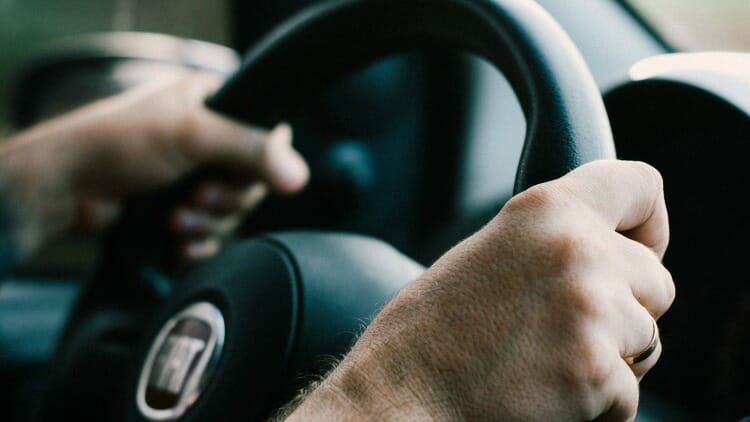 The Ride
As we drove away from the airport, the driver turned the radio up loud. Looking out the windows, it seemed really, really dark.
Suddenly, I was very alert, adrenaline pumping. With no frame of reference for the location, it appeared to me that we were driving away from the lights of the city, not towards them. I knew immediately that I had made a solo travel safety mistake. I pulled out my phone and pressed 911, so that if necessary, I could just hit "enter" and the call would be made.
For some reason, I was trying to hide my fear and act as though everything was fine. Inside, I was shaking. What had I done? Where was he taking me? Why on earth did I get in a car with this stranger? I had just done the exact opposite of what I advise other solo travelers to do.
This is it, I thought. This will be one of those stories ripped from the headlines that will end up on an episode of Law & Order.
After what felt like an eternity, but was probably about 15 minutes, the lights of Philadelphia came into sight, and I could tell by reading the road signs that we were headed into the downtown core. The driver eventually deposited me in front of my hotel, wrote a receipt of sorts, and drove away.
I checked into my hotel, went up to my room, and poured myself a stiff drink.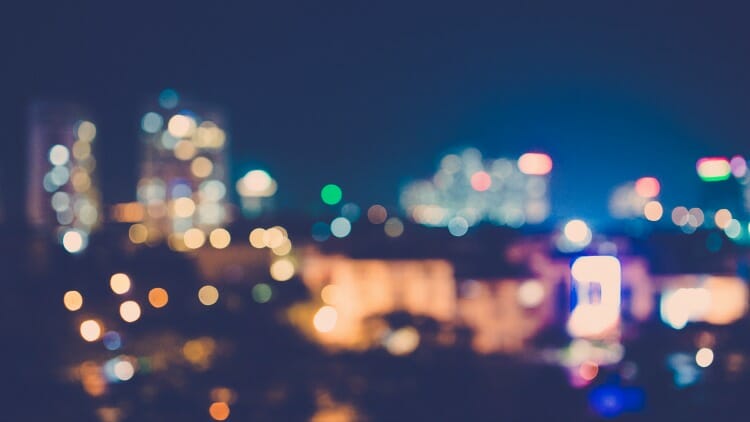 Safety Is Our #1 Priority
As tired and sore as I was, and as badly as I had wanted to get to my hotel, it was not worth the 15 minutes of fear and anxiety I experienced in the back seat of that car.
As solo travelers, safety is our number one responsibility to ourselves. Janice has written many articles on this topic and the underlying fundamental priorities, in order, are:
Your person.
Your documents.
Your money.
Your stuff.
I was not prioritizing my self—and if you don't take care of number one, you can throw out the rest of the list because it won't matter.
My 4 Solo Travel Safety Mistakes
We write a lot about the wonderful travel experiences that we have had and offer tips and advice to travel solo safely and well. But I think it's also important to tell you when we make mistakes, so that you can learn from them as well. And I made a number of mistakes in this case.
Mistake #1
I was not as alert to my surroundings as I should have been, and I allowed the hack man to catch me by surprise and take off with my suitcase.
Mistake #2
I was too concerned with not being rude. I should have gone with my gut and said no.
Mistake #3
I should not have entered a car with a stranger, even if my luggage was already in the trunk.
Mistake #4
I should have kept walking until I found the official taxi stand.
The mistakes are glaringly obvious in hindsight, but even in the moment, I knew things were going wrong.
Do As I Say, Not As I Do
Now, in the end, this situation turned out fine. In speaking to people from the tourism department the next day, I discovered that this driver was what they call a "hack man," a guy with a car who is not a licensed taxi driver, but tries to work outside the system.
Aside from the legal and ethical issues, the problem with this for a solo traveler is that there is no accountability and no record of your trip.
With a licensed taxi, there is somewhere to take a complaint and a way to identify the driver. With a service like Uber, there is an additional layer of security because you have the driver's name and the make and model of his car recorded in your account, and the ride is tracked in real time by the company.
With a guy who doesn't work for any company who just pulls up to an airport in his own car, there is no security, no record, no one who will know where you have gone or with whom. You could just vanish into thin air.
This is my embarrassing "do as I say, not as I do" story of my big solo travel safety mistake. One thing is certain: I will not make it again.
I hope you won't either.
You'll find more tips on various aspects of solo travel safety in these articles: