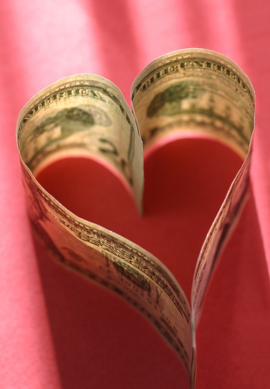 Money.
Love it for the opportunities it offers.
Hate it for the limitations it presents.
Frustrated by it for the fact that solo travelers pay almost twice as much as those traveling with a companion
Getting Around the Issue of Solo Travel and Money
I'm a travel blogger, therefore I'm not affluent (though things are definitely on an upward track).
And while I do enjoy the benefit of having much of my travel comped (I always tell you when I do), even from those trips I return having spent hundreds of dollars more than one would expect.
Then there are the trips that I take without a sponsor. This is important for how can I offer you a real perspective on travel if I don't live it in real terms financially? And it is my job (I know, poor me :)) to travel lots.
So, how do I get around the issue of money. I try…
Saving Money with Organized Trips
Though most of my travel is independent, finding a tour or cruise company that waives the single supplement is truly the easiest way to eliminate that "twice as much" factor that solo travelers usually face. The challenge is to find organized trips that suit your interests and style of travel and which have also waived the supplement.
In April I went on my first organized tour and was quite surprised by how great it was, as you will learn from China Through the Eyes of Others and China Beyond the Wall and Behind the Walls of Locals. There are times when an organized tour is going to give you more and cost less than traveling independently.
We do our best with the Solo Travel Deals page to point you in the direction of many opportunities. We'll also send you these opportunities via email if you sign up for the newsletter. You can also do your best to find such opportunities by following the tips in this post: Single Supplement Waived: Music to the Solo Travelers Ears.
Finding Inexpensive, Unique Experiences
Luxury, in the sense of plush beds, pool in the hotel, spa and high-end restaurants, is expensive.
Luxury in the sense of an amazing view, personalized service from an entertaining host, a unique hotel, or a hostel with tons of personality, doesn't have to be costly.
The major costs of travel are transportation and accommodation. I focus on managing these by finding inexpensive, unique experiences.
Choose Your Destination to Save Money
Some destinations are horrendously expensive. Think Paris, New York and London. Others are not so much: Prague, New Orleans, Winnipeg.
Choosing your destination wisely can make the difference between:
high transportation costs or almost none
expensive accommodation or lots of interesting, inexpensive options
a new expense at every turn or lots of low-cost things to relax and enjoy
You don't have to go far to travel. On a trip to the next town you may find experiences that surprise you. I did, in Hamilton, Ontario. It's not far from my home in Toronto, but it's definitely not normally thought of as a destination city. Read Surprising Cities: You May Not Have To Look Far.
To Take this Full Circle
Don't get psyched out.
Know your financial limits.
Save a little all the time.
Plan and budget well.