Readers of Solo Traveler and members of the Solo Travel Society on Facebook regularly share with us photos from their travels. Enjoy these Indonesia photos contributed by members of the Solo Traveler community from around the world.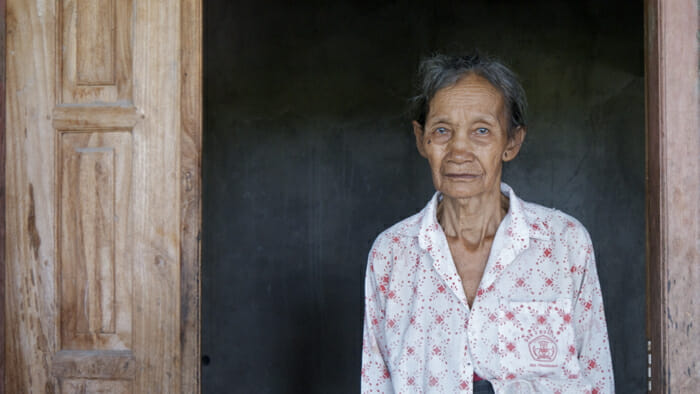 Of this striking photo, Janice says, "Truly, this woman was smiling before I asked to take her photo. She smiled a broad yes then closed her mouth and looked straight into the camera."
Do you have a great photo from your travels that you would like to share? Join our community of more than a quarter million solo travelers on Facebook. You can submit pics for consideration there anytime, along with a description of where the photo was taken.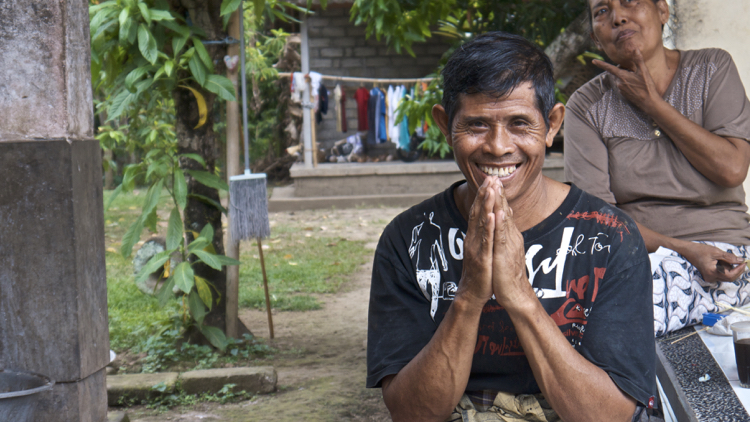 This photo shows a gentleman warmly welcoming travelers to his family compound.
And here is a similarly joyful welcome in a statue at a restaurant in the same area.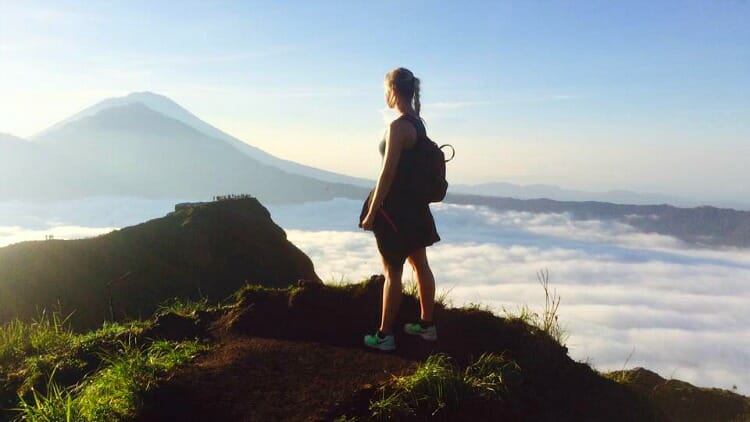 "You can conquer the world," says Solo Travel Society member Kia. She submitted this photo of Mount Batur on the island of Bali.
Coffee Beans at the Cantik Agriculture Luwak Coffee plantation. Luwak Coffee is made from coffee berries that have been selected, eaten, digested, and defecated by the Civet, a cat-like animal. Sounds horrible. The result is excellent, though expensive, coffee.
The sun sets on the Indonesian archipelago, off the coast of Flores in this photo, shared with us by Mike from his solo trip to Indonesia.
You might also enjoy this post, contributed by a street photographer who traveled solo in the Indonesian jungle, and shared his beautiful pictures of the land and the people he met along the way: Solo Travel in the Indonesian Jungle
This Indonesia photo was shared with us by Lyna who traveled solo to Nusa Pedina. Just looking at it makes me nervous!
Have you traveled solo to a destination that you loved and would recommend to other travelers? Consider submitting a post about your trip with photos, tips for where to stay, what to eat, how to get around, and advice for enjoying the destination. You can use our easy online form.
STS member Terry captured this peaceful, sunny moment on Sanur Beach in Bali.
You might enjoy this post as well: Solo Travel Destination: Gili Air, Indonesia. Madhurima describes Gili Air as the little tropical escape we are all looking for.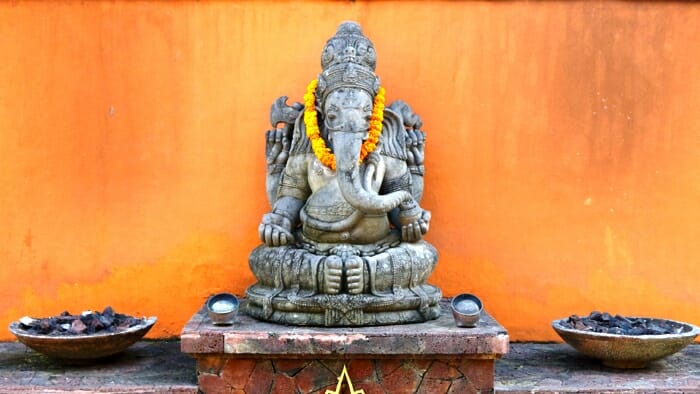 This is Ganesha, Hindu God of success, education, wisdom, and generally getting around obstacles. It is one of the most common Hindu Gods seen in Bali.
I hope you've enjoyed these Indonesia photos, generously contributed by members of the Solo Traveler community. Ready to start planning your trip? Go straight to our Start Here page. Here you will find links to our most popular resources on Solo Traveler, our best solo travel tips, advice for saving money for and as you travel, and our top safety information.