Readers of Solo Traveler and members of the Solo Travel Society on Facebook regularly share with us photos from their travels. Enjoy these Nepal photos contributed by members of the Solo Traveler community from around the world.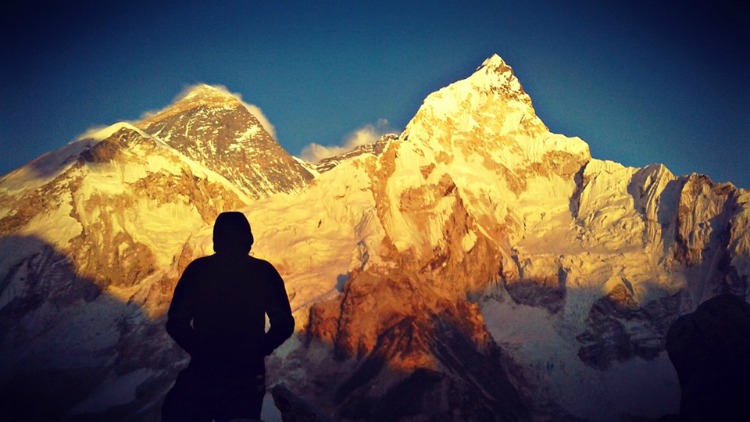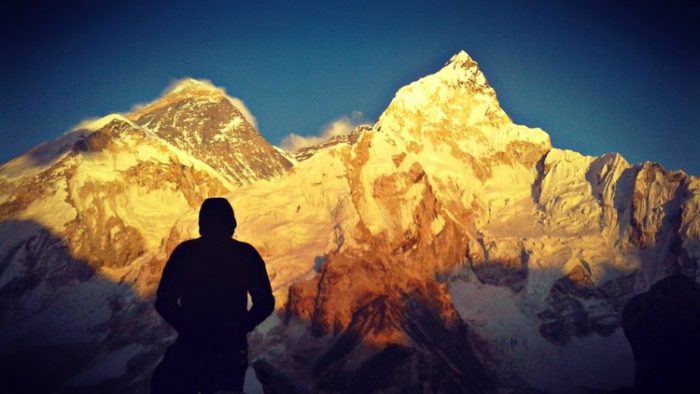 This photo was shared with us by STS member Fabrizzio, who was solo trekking to Everest Base Camp. He said, "I wanted to avoid the crowds in the morning and climb Kala Patthar (the mountain where you take the best pictures of Everest) in the afternoon. All the trekkers with guides, groups, and sherpas go early in the morning and take pictures of the sunrise. Sunset pictures are hard to take since weather around the Khumbu region is so unpredictable. That afternoon I got lucky, it was windy and cold (-25 C) but all clear skies. I had the mountain all to myself."
This Nepal photo from Solo Travel Society member Lisa was also taken at the summit of Kala Patthar. She said, "At 18, 470 feet. And yes, that's Mount Everest in the background!"
You might enjoy this story from a solo traveler who was forever changed by her experience in Sauraha, where she discovered the meaning of "learning to dance in the rain".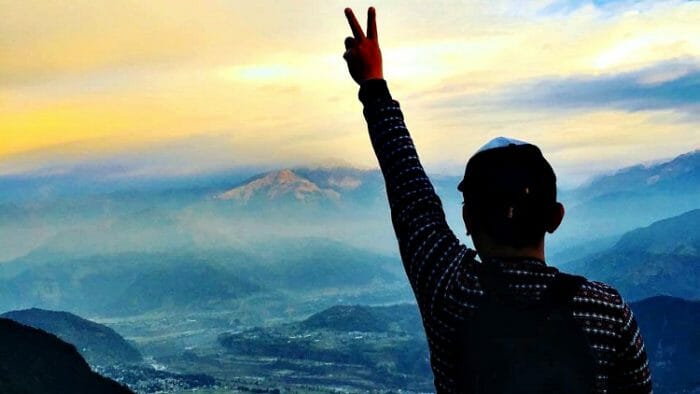 STS member Do shares his view of the mountains in a photo taken in Sarangkot, a popular location for watching sunrises and sunsets.
Do you have a great photo from your travels that you would like to share? Join our community of more than a quarter million solo travelers on Facebook. You can submit pics for consideration there anytime, along with a description of where the photo was taken.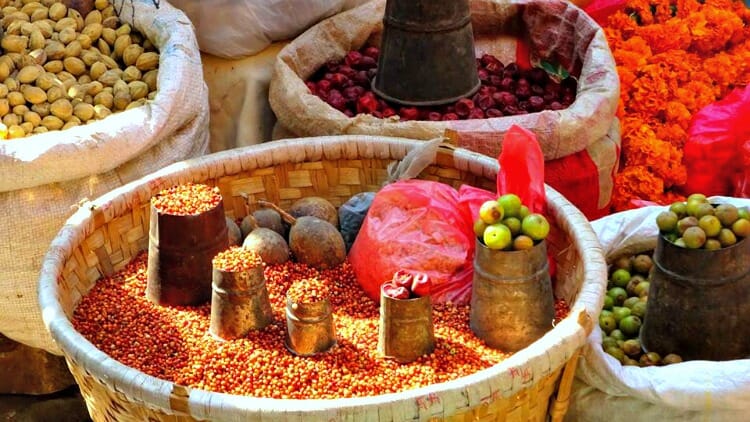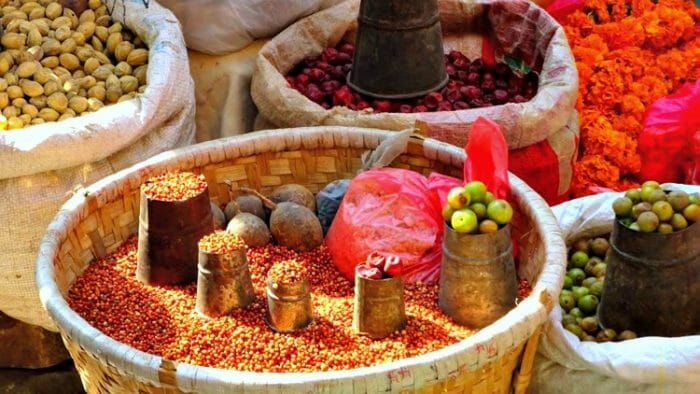 Shopping at a market in beautiful Kathmandu is a fun and colorful – not to mention tasty – experience, says solo traveler Dean.
Have you traveled solo to a destination that you loved and would recommend to other travelers? Consider submitting a post about your trip with photos, tips for where to stay, what to eat, how to get around, and advice for enjoying the destination. You can use our easy online form.
This Nepal photo of mountain, sky, and rock was taken by Solo Travel Society member Angesh who was trekking Everest, en route to Base Camp.
For more Nepal photos and solo travel stories, most of which have been submitted by readers, check out our Solo Travel Destinations Page where you can search by country.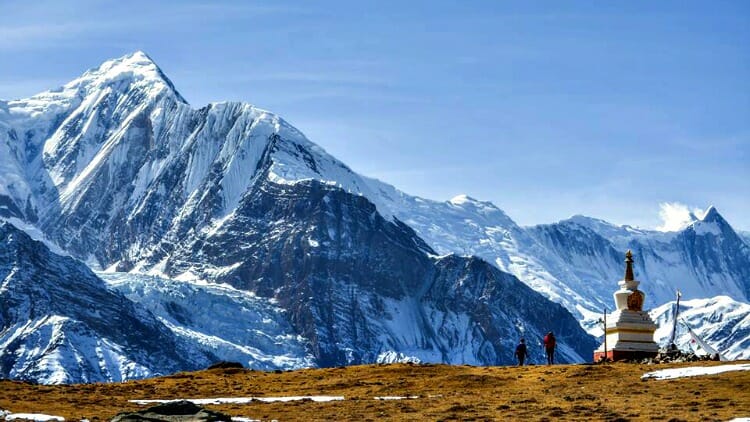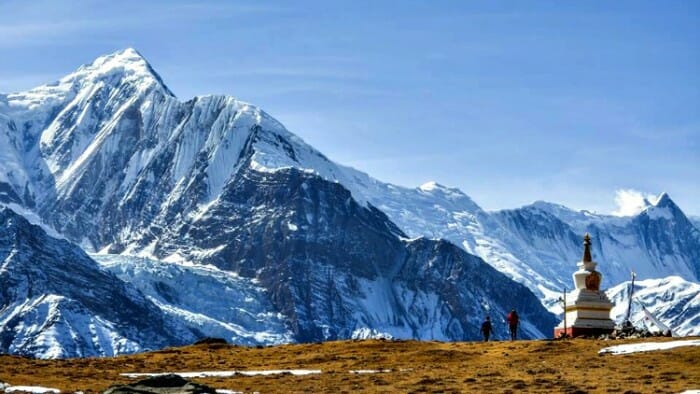 In this photo, provided by solo traveler Rishav, the backdrop of the Annapurna Mountain Range outshines the hikers in the foreground, who are returning from Ice Lake near Manang.
I hope you've enjoyed these Nepal photos, generously contributed by members of the Solo Traveler community. Ready to start planning your trip? Go straight to our Start Here page. Here you will find links to our most popular resources on Solo Traveler, our best solo travel tips, advice for saving money for and as you travel, and our top safety information.